ESKOM's continuous "load shedding" and black-outs are sending (South) Africa back into  the dark stone age again.
Do you have news to tell us? Send your e.mails with news and inquiries to: w.nation@mail.com
Register with us for free to follow our news on the right-hand tab
Article compiled  by: White Nation correspondent Johannesburg    November 29  2018
ALSO VISIT:
ESKOM paid Guptas R 600 mil- and not as single ounce coal delivered.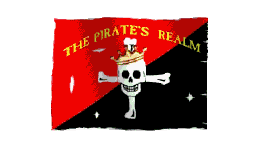 SOUTH AFRICA– THE MARXIST PIRATE's REALM DOWN SOUTH
ESKOM's  greedy and  incompetent BEEE management must be dragged before a court of law by  right-thinking people – and hammered with a class-action lawsuit to compensate for  the many hours of production lost, millions of rands lost to man hours, the illegal aggravating load shedding intimidation tactics-  and their blatant and arrogant agenda to force the regulator to inflate their prices above acceptable levels. Never in the history of white rule did such hair-brained idiocrcy ever took place.
AND….
https://www.facebook.com/mullerhelgard/videos/346350826142901/?t=40
-AND Here is your much adored "Democratic" ANC government and their BEEE ghoffels' sh*t hitting the fan fair and square! 
THIS is how ESKOM is lying to you:
In 2015 Eskom concluded power supply agreements with its Zimbabwean and Zambian counterparts Zesa and Zesco respectively to supply up to 300MW of power during off-peak periods. Eskom is part of the Southern African Power Pool (SAPP), and so are Zesa and Zesco, where member utilities sell surplus electricity to each other depending on the need.
South Africa exports electricity to seven countries in Southern Africa . The sale of electricity to other countries – which include Botswana, Mozambique, Namibia, Zimbabwe, Lesotho, Swaziland and Zambia – amounted to 13 589 GWh. This means that around 6% of Eskom's total electricity sales were to other countries in Southern Africa.The electricity export to other countries exceeded the total output from South Africa's only nuclear power station Koeberg which produced 11 780 GWh during the last financial year.
Eskom is currently exporting 3 000 MW of electricity to neighboring countries. Zimbabwe does not pay for the electricity supplied to it by Eskom. If it were not for these exports, South Africa would have had ample electricity supplies for its own needs.
Eskom also is stalling on signing government-brokered deals to buy renewable energy from private producers, encouraged to develop capacity after outages over the past eight years hobbled the continent's most industrialized nation. With the economy in the doldrums, the state utility says it no longer requires additional green power, arguing it's not always available during peak demand periods and will push up prices for South African consumers. Eskom's reticence over renewables contrasts with its enthusiasm to find bidders for nuclear plants, even after the Energy Ministry last month proposed delaying new atomic reactors by 14 years. "There are strong political overtones to this," said Professor Harald Winkler, director of University of Cape Town's Energy Research Centre. "It doesn't give investors in renewable energy consistency. It's a way of exercising control by Eskom."
South Africa should prepare for "years of gloom" and citizens must start stockpiling candles and torches, thanks to what lies ahead at Eskom. According to a report in the Sunday Times, Eskom's load-shedding and financial problems "could drag the country into a death spiral". Eskom needs to spend billions of rand on maintenance in 2019 and has promised that load-shedding will subside by March, but the report quoted energy analyst Ted Blom who said coal shortages will continue until 2025. "About 80% of Eskom power generation relies on coal," said the report.
Eskom has been described as being at a "coal cliff", where there are not enough coal mines to supply its needs, and that new mines will take years to develop. Eskom has made headlines in recent weeks for its coal shortages, and in November 10 of its power stations had less than 10 days of coal supply left. With coal shortages comes more load-shedding, and while this is a severe problem for people who want to go about their daily lives, it can be a death sentence for businesses and the economy.
Continued load-shedding may even force the ratings agencies to downgrade SA to junk status due to all the local investments which would disappear. Econometrix chief economist Azar Jammine stated in the report that this has led South Africa's growth rate to drop to the second-worst among the G20 countries. Economist Mike Schussler described this as "a nightmare for SA", and said we are "at the edge of a cliff".
Eskom technically bankrupt
The Organisation Undoing Tax Abuse (Outa) recently said Eskom's financial results indicate a company that "is technically bankrupt". While presenting its 2018/2019 interim results, Eskom revealed that its 2007 debt of R40 billion has swelled to R419 billion and is estimated to exceed R600 billion in the foreseeable future. In addition, Eskom's huge staff complement including fixed-term contractors has increased to 48,628 in 2018 from 47,658 in 2017, costing South Africans R29.5 billion in March 2018. Eskom's dire financial situation is set to get even worse as its full year loss is set to grow to R15 billion – up from the expected R11.2 billion.
Outa said Eskom does not have a sustainable business model or a comprehensive financial plan to claw itself out of the debt hole it is currently in. "If Eskom was a private company, it would either be under business rescue or in liquidation," said Ronald Chauke, Outa's energy portfolio manager. He said the appointment of Calib Cassim as Eskom's permanent chief financial officer may offer some stability and comfort that the rot will stop. However, Outa said, it's the power utilities' declining revenues which inhibit it from turning into profitability or controlling its ever-increasing operational costs.
Eskom moves turnaround strategy to 2019
Eskom has also said that it only expects to launch its turnaround strategy in 2019 after at least two delays of its much-anticipated recovery plan. The power company's long-term strategy has been approved by the board, but the plan is seen as being implemented "in the new year". This news come after a third day of scheduled power outages on Saturday due to inadequate energy availability. Financial constraints limited maintenance amid unplanned outages from an aging fleet of power stations, making matters worse.
Moving away from expensive City Councils and Eskom
As rolling blackouts become the order of the day, South African companies are increasingly turning to renewable energy and technology to keep the lights on. The latest entity to look at an alternative to Eskom as a source of power is Johannesburg-based property group Calgro M3, which claims its plans to launch a subsidiary off the grid is a South African first. The company will generate its own renewable energy to run all aspects of the business, including that subsidiary's administration office.
Local companies' shift towards alternative energy and smart solutions is driven by a need to keep operating to minimize revenue disruptions, and the high cost of power from Eskom when compared to renewable solutions, note industry commentators.
Totally independent
Calgro M3 FD Wikus Lategan explains the company is launching a memorial park venture, which will be completely off the grid, from offices to security and lighting. "Every aspect of this business will be powered independently of the national electricity grid." Lategan adds the company will make use of roof-mounted split solar farms across all roofs of the project to charge batteries connected to a UPS Internet-enabled inverter to achieve its aims. It will also install a backup generator, and each light will be individually solar-powered.
Calgo M3 has, so far, spent R75 million on power for the entire development, and the project will launch on 27 May – having taken eight months from start to finish, says Lategan. "We believe that in this era of tight electricity supply, any move to generate one's own power, to be independent of Eskom, is an important element of sustainability." Other private sector entities are also switching to green power, such as Mustek, which has installed solar panels and LED lights to power its factory, leading to a 40% saving on its monthly power bill. Mustek installed a 213kWp solar photovoltaic (PV) solution on the roof of its head office in Midrand at a cost of R4.3 million. The panels started operating in July 2013.
This was followed by last year's LED light retrofit program, which saw 2 500 lights installed at a cost of R2.7 million. All told, the company is saving on average R170 000 per month on electricity. Government has jumped on the bandwagon with a green building for the Department of Environmental Affairs, which cost R653 million to build. Cape Town's Black River office park is one of several businesses installing rooftop solar panels to ease electricity costs.
The greedy City Councils
BUT greedy and scrupulous City Councillors such as this of Cape Town want to stop residents moving to green power- and if they do- tax them into submission.  Even boreholes and rainwater they want to tax and levy. This is how greedy the mobsters now are. The Democratic potpourri in Cape Town's council  now are hell bent to tax the residents left,right and center. Cape Town truly have a very hostile approach towards their ratepayers. Owners of solar panels must have them registered or face being fined R6 425.90. Regulations set out in an electricity supply by-law forces consumers to have their solar panels registered with and authorized by the City before February 2019 so they could be taxed additionally on their monthly accounts.
Mayoral committee member for water and energy Xanthea Limberg said the City was legally required to ensure that the electricity distributed to all its customers complied with set "quality standards." But this excuse again only is a smoke screen for more taxation as the Cape Town City Council exploited the drought to install " smart " water meters to choke residents with humongous levies. The City of Cape Town has been warned that it risks losing its revenue base and driving residents to other towns if it continues to increase tariff rates. Cape Chamber of Commerce and Industry president Janine Myburgh said the City could expect to sell a lot less water next year, even if Cape Town got good rain.
Consumers, who are already buckling under the increased VAT, will be slapped with steep tariff increases, if approved, some as high as 26.9% for water and sanitation. "The more expensive water becomes, the more worthwhile it will be to exploit alternative water sources and the council will lose out," said Myburgh. Businesses and some residents had made big investments in water-saving equipment, grey water systems, boreholes and especially rain water tanks, she said. She likened the move to alternative water sources to what has happened with electricity, which has seen more people switching from Eskom to alternative sources such as generators and solar panels.
Economist Dawie Roodt said by raising tariffs the City risked driving residents to other cities owing to Cape Town's high cost of living. Roodt said instead of raising tariffs the City had to improve cost efficiencies and curb expenditure, particularly for "well-paid" civil service workers. "They don't have to increase the water tariffs. All they need to do is get the private sector to provide the water at a cheaper rate and, through the right procurement processes, getting the cheapest bidder to do it. "Why do they want to compete with the private sector? Politicians like doing what they are not supposed to do," Roodt said. The proposed tariffs, tabled on Wednesday, will also see the introduction of a new fixed water tariff for the level 6 water restrictions for homeowners with water meters. Depending on the size of the meter, homeowners could pay anything from R56 a month to R22 500.
And for the first time, homeowners with properties valued at more than R1 million will be slapped with an additional fixed rate of R150 a month to their electricity accounts. The City said the proposed tariff increases, higher than the Consumer Price Index (CPI), are aimed at bridging the funding gap due to reduced income from water sales. The City's projected water revenue of 88% for the 2017/8 financial year only fell to 69.1% and now it wants to boost its income with R12 billion from electricity sales, R9bn from property rates and over R3bn from water revenue. In addition to the introduction of the new fixed charges, the City has also increased tariffs for electricity, property and refuse. The question is WHAT does the city council give residents for paying property rates- as property rates just is another scam to rake in money without giving something back to the ratepayer.
The reason for load shedding

Posted by Carel Smith on Monday, December 3, 2018
WHILE whites receive exuberant electricity and water bills- and are hammered into submission by the City Council of Cape Town- the blacks in the squatter camps on the contrary are having a ball of a time – connecting themselves for FREE onto the grid without the council so much as chirping a sound. There is enough businesses and whites to carry all the black free loaders that will vote the DA back into power again. Another reason NOT to move to Cape Town- the council buildings apparently is  sanctuaries for blood-sucking white collar predators!
WHILE the city of Cape Town are having a ball rigging the white ATM machine for not "saving " electricity- they themselves are BURNING those megawatts 24/7- like this photo shows on the R 300 between Brackenfell and Kuilsriver. WAY TO GO CAPE TOWN!!!!
Myburgh blamed the tariff increases on the City's lack of preparation for the drought. She said the proposed increases came after a decade of water tariff increases well above the inflation rate. "We have been calling for greater reuse of water for years, but little was done and now we are paying for It. A lot of this work should have been done and financed by the steep increases in water tariffs we have seen over the last decade," said Myburgh. Roodt rejected the City's defense for the proposed tariff increases, saying it all boiled down to cutting spending before increasing expenditure. Mayoral committee member for water and sanitation, Xanthea Limberg, said the City had seen a reduction in water sales as a result of the drought and the water restrictions and more investments had to be made to the water augmentation schemes. Thus now they –instead of cutting the lucrative salaries of council members- again are squeezing the ratepayer to fund their  bugger-ups.
THIS is the accounts Capetonians ( mainly white and colored) residents are slammed with by the greedy Democratic Alliance City Council. It leaves one gobsmacked. The wheels are falling off in Cape Town- and the residents now are being hacked to pay for the exuberant life styles of  fat cat city Councillors. An example is Suspended City transport commissioner Melissa Whitehead is idling her time away at a princely sum of R250000 a month at HOME, all courtesy of the taxpayers. Trying to get to the bottom of this racketeering proofs fruitless as you only encounter total ignorance or incompetence to your complains. One complain can take up to weeks to be answered. Playing possum appears to be in the order of the day for Cape Town council workers. Next month your account will have extra added levies, fines and tax marked as "arrears." As always the "drought" is exploited to use the ratepayer as their convenient ATM machine. And this above is an account for one month for a family of 4 living in a normal house without a swimming pool, gas stoves, borehole and Gorilla solar lights according to our source. WTF is going on in Cape Town we ask?
"In order to do this, we need to know where generation systems have been connected to the grid. Both current and previous versions of the by-law have therefore required that generation equipment connected to the city's network be authorized by the city's electricity department," she said. All small-scale embedded generation (SSEG) systems like rooftop solar PV installations must be registered with and authorized by the City before February 28 and those who fail to comply will be charged a R6425.90 service fee for the removal of "unauthorized " SSEG connections. Limberg said unauthorised PV systems could interfere with the electricity supply, electricity demand management and future network planning. So what she said is once you move away from the grid onto solar paneling and deep sink batteries- you are robbing the fat cat Councillors from their bonuses. 
"Connecting an SSEG system to the grid can pose a safety risk to electricity maintenance staff as well as be a fire risk to your household if done incorrectly. Furthermore, future insurance claims may be jeopardized if unauthorized systems are operated," she said. Limberg also said the main supply of electricity to properties with unregistered SSEG systems might be disconnected. "And (it) will only be allowed to be reconnected once the City is satisfied that the SSEG system is either disconnected, decommissioned or authorized, and that the service fee has been paid," she said.
Stop COCT founder Sandra Dickson said the City was milking residents with all sorts of levies and penalty fines. "We have seen this happen over and over. When the City made less money because people were saving more water, they introduced a water pipe levy. When the electricity income dropped, they came up with a fixed electricity surcharge of about R150. Here they want people to be less dependent on conventional energy and speak of greener energy, but they fine those who are not compliant almost R7000. This is just wrong. All the City is doing is paying lip service to its residents, who are already struggling to make a living," she said.
Dave Long, general-secretary of South African Independent Power Producers Association, said the regulations were within the law, but it was frustrating. "It's a source of major frustration. We also want the National Energy Regulator to exempt people with a 1 megawatt or less system. But this is still a matter of public participation." Spokesperson for Nersa Charles Hlebela said the City was well within its power to apply the new regulations. However, he said a second public participation process to exempt those with a generation of 1MW or less was still underway.
So now the resident get squeezed between ESKOM's non-productive energy supply system- and the Council's racketeering tax system to pay for that non-functional system.Cape Town is divided into two classes: 1) Those legal and illegal thousands of non-productive "poor" jobless bums that do nothing for society bar leeching on the SASSA grants and keeps by their majority vote the DA in power- and (2) -Those that work their arses off trying to make a decent living while being taxed to death by the council to fund the Councillors to become  rich-  and  pay for the council's "free bee" service programs to keep their SASSA leeches happy so they can vote the DA back into power again for the next 5 years. Can we now start eliminating politicians pretty please?
SOUTH AFRICA– like the rest of Africa- will now fast sink back into the resurrected age of the stone. Like Africa- South Africa will loose  it's ability to compete in a First World Market. The African cannot managed a country. There are 52 examples to support this fact. All of them are huge slave enclaves for their corporate Jew and Chinese masters. Due to it's racist undertones and deep rooted hatred against the white man- Africa will stay what it is- a cemetery for the black African. Was it not Vladimir Putin that once stated :" " When an African becomes rich, his bank accounts are in Switzerland. He travels to France for Medical treatment. He invests in Germany. He buys from Dubai. He consumes Chinese. He prays in Rome or Mecca. His children study in Europe. He travels to Canada, USA, Europe for tourism. If he die, he will be buried in his native country of Africa. Africa is just a cemetery for Africans. How could a cemetery be developed?"
The black African- the enemy within himself
The Black African is his own worst enemy. He rather will prefer to suffer under the rule of the "Order of the Black Paw"- than become uplifted  under white rule that brings  economic , scientific and technological prosperity. He rather will remain a consumer than become a producer, rather remain part of the common creation that becoming a creator. In his simplicity he will remain true to his ancestral teachings and cultures.
And worshiping another black man above a white forms part of that culture- irrespective how devious, how corrupt- or how destructive that black man may be to his own kind. His skin is black- and that alone qualifies him as the leader of the troop. The African history is littered with examples such as  Nongqawuse, Tsjaka Zulu, Idi Amin, Joseph Kony, Jean Kambanda, Robert Mugabe, Charles Taylor, Bokassa, Jacob Zuma and many others – all who destroyed or sold out their own kind. Now we still have the Ramaphosas, Malemas and Mnxitamas to deal with. Still the black man has not learned from history the hard truth about the "Order of the Black Paw."
It is maybe because there never was a black history recorded previously before the white man came- as the black man up to today  have not even developed his own alphabet. There was no way they could have learned from the mistakes of the past. As failed ventures such as ESKOM, SAA, SABC, Post Office and Transnet keep on dragging the country into the financial abyss through true African corruption and tribal nepotism- the populace again will gather during the 2019 elections to honor the "Order of the Black Paw." The economical melt-down will continue until it reached another strange but well documented part of Africa's way to sort out it's domestic problems….CIVIL WAR. And only then will the members of the Order of The Black Paw who like the Ramaphosas, Malemas and Mnxitamas – was responsible for another few million dead Africans eventually come back  – back to be buried and become part of Africa's cemetery again. 
SOURCE:
https://mybroadband.co.za/news/energy/287828-prepare-for-many-years-of-eskom-load-shedding.html
https://mg.co.za/article/2016-12-06-eskom-threatens-fastest-renewable-expansion
https://www.iol.co.za/weekend-argus/city-of-cape-town-will-pay-for-its-tariff-rise-14182944
WHITE NATION– WE DO NOT HATE WHITE LIBERALS– WE SIMPLY DESPISE THE FILTH!!
C'MON- SHARE OUR LINK