Do you have news to tell us? Send your e.mails with news and inquiries to: w.nation@mail.com
Register with us for free to follow our news on the right-hand tab
Article compiled  by: White Nation correspondent Cape Town     December 04  2018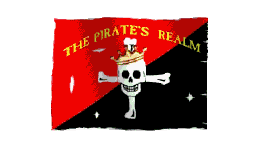 SOUTH AFRICA– THE MARXIST PIRATE's REALM DOWN SOUTH
YESTERDAY I nearly puked in my soup when I read about the arrogant EFF now bitching and complaining about the media attacking their leadership's "privacy"- and Malema complaining bitterly and threatening to shoot the reporter ( or take revenge) against (Jaques Pauw) that tweeted his home address to the media-, feeling very "upset" that his "privacy" was "invaded." 
O BOY……stop it Julius……you are getting sentimental. You do not get sentimental when you sent terrorists to white farmers. Threatening Jaques Pauw– well- you should have thought of that before you started to threaten white people jackass! Doesn't like it when your own sh*t comes back to haunt you…now do you?
I quote: "  The Economic Freedom Fighters today voiced condemnation and disgust at the media following reports that party leader Julius Malema lived in a house owned by alleged tobacco smuggler Adriano Mazzotti. "The EFF condemns in the strongest terms and with the disgust it deserves, the publication of CIC (commander in chief) Julius Malema's family residence."In an attempt to discredit the leader of the EFF, media has published the residential address where his wife, the mother of two infant children lives," EFF spokesperson Mbuyiseni Ndlozi said.
Ndlozi said the reports, which situated the house in a luxury security estate in Johannesburg's Hyde Park, compromised the security of Malema, as well as his wife and children. "No one, including civil society organisations or Sanef (the South African National Editors' Forum) has said anything when the security of the Malema family is laid bare on public platforms. "After the journalist working on this story confirmed that the Malema family lives in that residential address they have gone on to publishing it, including images of the property itself." He went on to accuse the media of targeting the EFF and warned that the party would not tolerate being attacked. "We must warn all in the media that we will not tolerate their unethical, double standard and obsessive attack on the EFF leadership. The invasion of the privacy of the EFF leadership and their families, all in an attempt to discredit our revolution and its objectives, cannot be tolerated." 
The Devil's trio…fighting for their own  financial kingdom
RUNNING private armies (blacks only) appear to be "acceptable" in the "New" South Africa. Whites are scrutinized and NOT allowed to organize ANY paramilitary organization. That is seen as a "threat" to the "state." 
NOW this is about here that I nearly had a hernia about the downright arrogance of this bunch of red-cap terrorists that themselves have no guilt or remorse about trampling on the rights and invading the privacy of others they destroy on a daily basis.
To  table a motion to blatantly request the illegal regime to change Section 25 of the constitution in order to "legally" steal the private property of other people is not invading THEIR privacy or threatening the security  of the families involved we suppose? To march a bunch of destructive hooligans down a street– invade privately-owned businesses and destroy it is not invading the privacy or threatening the security of others we suppose?
To walk into a mall- invade shops and rip it apart– causing thousands of dollars of damages to private shops is not invading the privacy of the shop owners we suppose? To invade manufacturing plants and bring them to stand-still does not invade the country and workers' security, attacking people in the street,To invade private farmlands and let hundreds of illegal squatters settle on a private farm land is not threatening the security of the white farmer because the "Commander-in-Chief" said the whites "stole" the land we suppose?
To blatantly walk onto private land and claim it as "yours" is not threatening the security and invasion of private residential land of the private residents in that area we suppose? To steal money from old and poor people out of their bank accounts is not threatening their security we suppose? To stand on podiums, making  inflammatory speeches that incite brutal murders on farms is not invading the privacy of others or threatening the security of their families and their children we suppose? To pay criminals to attack white farmers does not threaten our food supply and put the farmer and his family in danger we suppose? To jump over benches in parliament and assault other MP's in parliament is not threatening their security? To run a bunch of screaming, yelling hooligans down the street- attacking pedestrians with hammers is not invading their  security? 
 THIS is the type of black urban terrorism currently playing itself off in South Africa. And it all are "legalized" under the cloak of " legal strikes." Black urban terrorists stormed a Gundle Plastics factory in Springs in a so-called "plastic strike"– , broke into it- and start assaulting white personnel. The owner(white) had both his hands broken and received stitches to his head. He only regained consciousness in hospital. 14 White people were injured during this attack. Also did plants at Germiston and Johannesburg receive the same treatment from these black urban terrorists.
AND another attack by black  terrorists in Canal Walk Cape Town. Obviously did the South African devious Main Stream Media prefer to put a lid on this flagrant terrorism. Was it whites- well- I suppose the whole world would've known of it by now. Many vehicles also were badly damaged. Can you understand why investors are fleeing the country? Yet despots the likes of Malema want to complain about "personal security?" 
EFF destructive riots in Hermanus
YEA.….the EFF has MUCH to explain about and little to complain about when it comes to issues such as "threatening " security, privacy invasions, etc – for they are the ring leaders and experts in that category.  Ndlozi's arrogance smacks of illiteracy and down-right idiocracy! BUT then again he sounds so much like his "Commander-in-Chief" as well. AND Talking about "double standards"–  the EFF goons are masters in that category. Does Ndlozi and the EFF hooligans really think they have a blanco cheque to continue their flagrant urban terrorism against the populace just because Ramamparra and his lame-duck ANC hooters are too useless or cowards  to take them on "toe to toe?" Quite frankly do  we care a blue f*ck about Malema's "privacy"-or  his wife and her new Porche.
House niggers? What is a "House nigger?" Is this not supposed to be so-called "hate speech?" The SAME idiots now crying in their pretzels about the " invasion" of their "privacy" and "security" are the idiots that advocate inflammatory bullsh*t like this. Now they cry when Karma comes back to bite them? 
Ironically here the little despot acknowledge he was raised on a white farm. Then he tries to implicate the white farmer as a "oppressor" – and blacks as the true farm workers. He conveniently fail to mention it was the white farmer who in the first place taught the illiterate black HOW to farm, gave his jobless parents a job, an income, place to stay, way to support their family- and raise little idiots like Mngxitama to become ungrateful little Stalinists. 
Wolves eating wolves- the conspiracies
Andile Mngxitama recently  explained that through Peter Mokaba and Adriano Mazzotti, Malema was moulded into a spy working for the likes of Williamson. Recently it has been revealed that Malema's family lives inside Mazzotti's luxurious estate. It has also been revealed that Malema has been an informant for STRATCOM media, aiding the money powers, including leaking information to a known STRATCOM agent, Adriaan Basson.
For more than 10 years did this misdirected semi-militant gremlins think f-all about invading the privacy of others- putting them direct  into immediate danger by flagrant inflammatory genocidal  speeches (Kill the Boer-Kill the farmer) –and threats against the lives of others. Why should we care about his? It is time this low life scum are exposed. The media should print not only Malema's – but in fact ALL these EFF and BLF urban terrorists' residential addresses so the public can go visit the root of all evil right there at their lairs. They like to invade the private properties of others on a daily basis – so let the public also have a chance in invading their private properties for a change! Maybe then the f*ckers will think twice before making "kak" for others so easily.
THE EFF criminals have this idea that they have a free hand in terrorizing the public , damaging property and turning a peaceful environment into chaos whenever they get a thrill up their arses. Where are the so-called "police" in all this? Why are the ANC rats so ignorant about it– but when whites gather for a peaceful march on Red October day- all of a sudden the whites are labeled as " white supremacists? " 
Interesting who is sponsoring who and who is jumping to who's commands then eh?
AND as for their  little tin-pot "revolution": WE as the normal citizen are getting fed-up being held at ransom by the EFF/BLF loud mouth hell-raisers. South Africans already have to content with economic terrorists such as the ANC that plunders the state coffers empty and  ESKOM that terrorizes the economy with continuous black-outs . We have no more room for rag-tag hooligan bandits running amok in our streets- destroying our property as well.
The EFF and BLF  are inflicting irreparable damage to our social structures , law and order-  and economy. They are undermining our disciplinary code of conduct and stability with their subversive and erratic destructive actions. They are urban terrorists and should be hunted down, arrested- brought before justice- and as what the illegal regime did quickly with with the Boeremag members- charged with High Treason, Crime Against The State– and willful intend to destroy property, endanger the lives of the public or certain members of the public- and terrorist activities.
Urban terrorists- sitting in a supposed-to-be peaceful "democratic" parliament- advocating war. 
Another hippocrate like Malema- Mngxitama (who supposedly hates whites so much) – seen here hand-around-the-bladder with white liberal sh*t Ian Kerkhof.
Mngxitama's way of belittling whites in his book "From a place of blackness"- depicting a white child wearing a black T-Shirt – patronizing Steve Biko's ugly mug on it. Dream on les undesirable- dream on!
How come these urban terrorists still are walking free outside a jail cell  and disregard the law however and whenever they wish only points to an incompetent regime that has no will or capacity to govern,- but applying double standards for the sake of scoring political brownies with the enemy of the enemy in this case. It is time the public take the law into their own hands and refuse to tolerate this EFF/BLF terrorists' nonsense anymore- but start dragging them before peoples' courts and let civil justice be done as the greedy incompetent ANC rats and corrupt police cannot guarantee our safety anymore- especially against political thugs and urban terrorists such as the EFF and BLF. It is time a government with REAL balls take over the governance of the country- a government that will take NO shit – and have the guts to give this urban terrorists a good and solid "poesklap." Does Mr. Malema and his family feel threatened now that everybody knows his lair? He should be- for now he and his family will feel the same fear hundreds of white farmers and their families feel every day due to possible farm attacks incited by the inflammatory speeches and assistance he and political criminals such as Andile Mnxitama make on a daily basis. No sympathy there- we're afraid. Can someone now please also publish Mnxitama's address too if you please?
SOURCE:
White Nation
WHITE NATION– WE DO NOT HATE WHITE LIBERALS– WE SIMPLY DESPISE THE FILTH!!
C'MON- SHARE OUR LINK