Do you have news to tell us? Send your e.mails with news and inquiries to: w.nation@mail.com
Register with us for free to follow our news on the right-hand tab
Article compiled  by: White Nation correspondent Middelburg     December 05  2018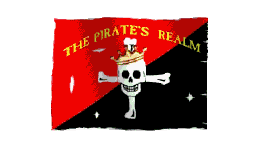 SOUTH AFRICA– THE MARXIST PIRATE's REALM DOWN SOUTH
WELL. WELL…Slowly die puzzles of the secret "land expropriation" picture now start falling into place. According to Ted Blom from the Energy Expert Coalition does Eskom need to open TWENTY new coal mines to sufficiently supply the growing electricity demand in South Africa.
UH….UHMMMM?
The load shedding is going to get worse and in a worst case scenario- will last for up to 16 hours a day for the next 5 years. The reasons is that ESKOM ran out of coal. They were warned 10 years ago to open up at least 20 new coal mines. Up to today they have not open up even one. It takes at least up to 5 years to open up one coal mine.  BUT because of theft and corruption the treasury also is empty– and ESKOM is currently borrowing at a rate of R 400 BILLION . ESKOM the past 10 years accumulated with power supplied and  tariff hikes -a sum of   R 4 TRILLION rand- which "mysteriously" disappeared.
This left them with a few dilapidated power stations worth less than R 100 Billion rands. R 1.3 TRILLION rands has gone "missing." Who stole the money? ESKOM's solution to the f*ck-up they made is to "increase tariffs and move forward!" This is a political move to wipe the corruption and BEEE mismanagement under the carpet and let those who robbed the parastatal blind go scott-free. Many top ANC rats also is deeply involved  into this mess. ESKOM shrewdly keep on evading a forensic audit.
[12/05, 20:01] That's how many ships are waiting to load coal in Richards bay.
[12/05, 20:01] That's the ships loading coal at the terminal in Richards bay port.
[12/05, 20:01] And each on takes about 36 hours.
[12/05, 20:01] Where is the shortage now.
Dan sê die bliksems daar is nie kool nie. Kyk hoe steel hulle van ons met loadshedding.

Posted by Rachel Taylor on Thursday, December 6, 2018
NO COAL…ESKOM keeps on "loadshedding? " So we suppose this train has a whole load of cotton balls on their way to Pampers? This "load shedding " is downright blackmail to get the 90% increase that ESKOM is demanding  so that they can carry on milking the cash cow they have created. We are not fooled by their shenanigins . The whole ESKOM board should be arrested and charged with Crime Against The State. 
The coal shipping terminal in Richards bay. AND as you can see MILLIONS of tons of coal get shipped out here. So….who in ESCOM said again there is a coal shortage? Some punks are pocketing all the dough by the look of it. Shall we ask the ANC just WHO is that lucky winner/s?
On carrying out BEE, Eskom in 2002 cancelled all long-standing contracts with large mining houses such as BHP Billiton, AngloCoal, as well as a few smaller, white-owned suppliers to coal-fired power stations. The fact that hardly any black-owned coal suppliers existed at the time was no problem – the bush telegraph went out that Eskom was looking for black suppliers, so overnight, hordes of hurriedly formed black companies put in their bids. One successful bidder had gone from being an interior decorator to an instant coal supplier, literally overnight. Numerous incumbents who won multi-million rand contracts weren't even South African citizens – well-connected Nigerians, Pakistanis, Zimbabweans and other foreigners joined the feeding frenzy. Coal supplies eventually trickled to a halt, and one after the other, power stations fell silent… The inevitable country-wide collapse was not long in coming, having incredibly been predicted with amazing accuracy as far back as 1997, to occur in 2007! Despite numerous warnings from experts, the ANC aggressively waved these caveats away with the usual accusations of "racism" … and so they merrily plunged headlong into the abyss, until the lights inevitably started flickering off one by one.
HOWEVER:
"There is no shortage of coal, as Eskom claims. Instead, the coal is piling up at the mines, uncollected by the utility, "-Anna Marth Ott, CEO of Middelburg Chamber of Commerce and Industry, said yesterday. Middelburg is positioned between three large Eskom power stations, and there are 170 coal mines within a 200 km radius of the town. Speaking to The Witness yesterday, she said that Eskom had ceased taking delivery of the coal for reasons unknown to her, for the past month, and that its "wording" to the public about the coal shortage was incorrect. "How can Eskom tell us there is no coal?" she asked. Spokespeople for Eskom did not respond to questions from The Witness about the coal supplies by the time of going to print. So who is fooling who?
NOW the struggling power utility criminals wants the state (read tax payer) to absorb its debt in a move that would likely be good for them but bad for our credit rating. As South Africans grapple with festive-season load shedding, our embattled national power utility, Eskom, is trying to find ways to keep the lights on while operating with billions of rands' worth of crippling debt. The solution? Asking the government to take on R100 billion of your debt. Business Day has reported that Eskom plans to do just that, saying that chairperson Jabu Mabuza brought up the proposal while being interviewed at an investor roadshow.
The BIG racketeering business of disappearing money
2 July 2018 – Ramaphosa together with Jeff Radebe and Patrice Motsepe goes to Saudi Arabia and the Saudis invest $10 billion at Eskom.
24 July 2018 – Eskom signs a R33 billion loan with China Development Bank.
4 November 2018 – Eskom shuts down two power plants claiming diesel shortages.
12 November 2018 – Eskom issue out a statement that load shedding will be back because they are running out of coal.
15 Nov 2018 – Minister of Energy Jeff Radebe leads the interviews for the National Director of Public Prosecutions (NDPP) position.
29 November 2018 – Eskom needs a R5 billion bailout.
30 November 2018 – Eskom issues out a tender advert for the supply of diesel and it closes on 3 December 2018. It was advertised on Friday and it closed on Monday.
Now wait for it:
01 December 2018 – Patrice Motsepe who went to Saudi Arabia with Ramaphosa donates R3.5 billion for now the land reform that was land expropriation without compensation. That's money going to compensate white land owners who stole land.
04 December 2018 – Cyril Ramaphosa announces new NDPP Shamila Batohi.
05 December 2018 – Middelburg Chamber of Commerce CEO Anna-Marth Ott says there's no shortage of coal at Eskom. Eskom is not collecting coal for reasons unknown.
What is happening here??
~There is no shortage of coal at Eskom. This load shedding crisis is deliberately created to loot the money invested by foreign governments. Look at the diesel tender advertised by Eskom over to the weekend and closed on a Monday. Again they are making way for IPPs while looting and bankrupting Eskom in order to later privatize and buy it at a fraction of its worth.
~Is the R3.5 billion donation from deputy Mandela money channeled through his benefiting from IPPs a scheme to compensate white land owners, should we expect more of these donations from deputy Mandela, is deputy Mandela's involvement in IPPs a strategy to channel money for their land reform?
~Why did Jeff Radebe, the minister of Energy lead and conduct interviews for the appointment of the head of National Director of Public Prosecutions? Why were the interviews not chaired by the minister of Justice? Will these people currently looting through load shedding at Eskom and the real state capturers be ever prosecuted if the NDPP is head hunted by the Sbari United Front (SUF)?
~The money invested and loaned by foreign governments is not meant for Eskom but is meant to enrich few elite individuals like the SUF and the foreign companies from the foreign governments that invested the money.
Now one can fully understand why the ANC (who is deeply involved in the ESKOM racketeering scandal) – pushes for Article 25 of the constitution to be amended. THE ANC already identified white farms (mainly on the coal-rich  belt) to be "expropriated." By doing this they do not have to pay a single cent out of their already empty treasury for the farms. They then can force the legal white farmers off their land under the cloak of "land distribution"- then blissfully open up their 20 coal mines on those farms identified for the benefit of ESKOM- and walk out as the "victors." AND to make things even worse did the National Assembly pass the Constitutional Review Committee report on land expropriation without compensation with more than 200 votes in the National Assembly. Two hundred and one voted in favor and 91 opposed it.
The farce "you stole our land" and "equality" smoke screen to give the land back to the "people" is only a red herring to hide the true agenda. ESKOM direly NEED those white lands to start opening up new coal mines. AND the ANC- before they are caught out with their pants on their knees- now move to the worst kind of thievery– stealing the land belonging to the white farmer by "law" in order to save their own devious deeds. The proverbial cat appears to be let out of the bag. Wake up people- you are about to be robbed because of this communist rats' greed.
They only want to save ESKOM in order to plunder the piggy bank some more at your expense. NO wonder the ANC and Ramaphosa is so hell-bent to rush the amendment of Section 25 through their parliament and make it into law. It all revolves around hiding their plundering of nearly R 1.3 Trillion– and saving ESKOM to line their own pockets again.If they do not move fast with Section 25– ESKOM will run out of coal and South Africa will be dumped into the dark age– something that will reflect very bad against the ANC- forcing them out of power in the next election and maybe exposing the BIG thieves that are part of this racketeering. Now the white man again has to be sacrificed on the altar again in order to save the criminal in charge's face.
NOW we know what is  maybe hidden behind their "expropriation" agenda.It's got NOTHING to do with giving land to "previously disowned" people- but all about money.We would advise white farmers to research if their farms are situated on a coal field / belt stretching  from Ellisras to Rustenburg and Vereeniging– or any precious mineral deposit- and if so- as a precautionary start preparing for a possible land grab or invasion of their land soon. It's not about the farm- but about the mineral deposits beneath the farm they are after. Have their devious agenda  been  discovered?
SEE VIDEO BELOW FOR YOURSELF AND DECIDE:
https://www.facebook.com/mullerhelgard/videos/346350826142901/?t=4
Mike Barnes wrote: "Some interesting facts I picked up the other day – SAA (South African Airways) buys 1.5 million bottles of VALPRE water a year. The wholesale price of these bottles is R2.75 each. SAA, however, does not buy directly from the producer. It buys them from an "empowerment company" set up by ANC cadres and pays R 17.20 a bottle, that's over R21 million more than they ought to be paying. If they bought it retail they'd be paying R15 million less. The fuel bill is inflated by 30%, R1.3 billion, because the fuel is also not bought directly but bought through a Black empowerment company linked to the ANC.
I went to an Allan Gray Presentation yesterday and Andrew Lapping (excellent speaker) gave some fascinating information on Eskom. The background to this was the mini-budget and how Govt spending has increased dramatically but unfortunately has been used in a very unproductive manner. He mentioned that we all hear about how the SOE's are being run badly but to give more perspective on this, he drilled down into Eskom, the biggest SOE.
From 2003 to 2017, the electricity output has remained flat (ie no increase at all). Now if a company's production remained flat over a 14 year period, one would assume that there had been a reduction in costs and that the company had become more efficient and productive with fewer resources.
Now, lets look at Eskom :
In 2003, they had 32,000 employees. In 2017, they have 47,000 employees (a 50% increase in employment with zero increase in productivity). One could think that maybe they employed many low paid employees to help the unemployment situation.
Not so . . . .In 2003, the 32,000 employees had an average annual salary of R200,000. In 2017, the 47,000 employees have an average annual salary of R825,000 (if they had inflationary increases, it would have been an average income of R400,000) So, in summary, over the 14 year period, their production remained flat, their employment increased by 50% and their average annual salary quadrupled. Could your company survive if it did anything like Eskom ?"
Mike Smith wrote:
"The Urban Dictionary defines a Slow War as a war that is only visible when the big pattern is revealed over time. If you could play the seemingly-isolated events of a Slow War in speeded-up time, its real nature would be visible. A Slow War is the opposite of the Blitzkrieg. A war so slow that you hardly notice it. A war so slow that those waging it can deny that it is actually happening. Under the fog of war they hide it as "ordinary crime". The end result is still the same as the Blitzkrieg. Total annihilation of the enemy.
War has changed a lot over the last 100 years or so. We have seen chemical warfare in WWI, Blitzkrieg in WWII, Nuclear War. Cold War, People's War, to name but a few. The Slow War is also a strategy of the USA against the world. Little steps at a time, ever coming closer to the goal of world domination. You see it in their war on drugs in South America, their involvement in Africa under "Africom", their military bases strewn all over Europe, etc. A microcosm of this is the Slow War against whites in South Africa.
If the whites were told 20 years ago that they would have to give 50% of their farms away to blacks, you probably would have had a war. If white South Africans were told 20 years ago that their Afrikaans schools and universities would be forced to become English and taken over by blacks, you would have had war. If you told Afrikaners 20 years ago that their language would disappear from television, you would have had a war. If whites were told that they would be forced out of the civil service in their hundreds of thousands and replaced by incompetent blacks, you would have had war. If you told whites 20 years ago that the names of all their towns and streets would be replaced with the names of Marxist terrorists, you would have had war. If you killed 4000 white farmers en masse 20 years ago and robbed, raped, tortured and murdered another 40,000 whites in their homes, you would have had a war.
If you told whites 20 years ago that they would be handing their beautiful country over to incompetent thieving Marxist scum who would steal their tax money in the billions, you would have a war. Yet all of this, and a lot more, happened in the 20 year reign of the ANC. Where is the war? The war is one-sided and it is waged by a tyrannical regime against a 10% minority of the population in South Africa who is not fighting back, because they cannot see the war. The most amazing part is that so many whites (mostly misanthropic liberals) refuse to acknowledge it. It is only a few right thinking whites who are able to speed the events of the last 20 years up and see it for what it really is. The ultimate question is, "How do you fight against such a Slow War?" 
I often get the other type of Slow War deniers. Those who say that, "Wait, when the time comes, we will fight. At the moment there is no fight yet." Exactly when is that time? These are the ones who do not even realize what kind of war is being waged upon them. They have not made the paradigm shift yet. They are still expecting a Boer War or Border War when the enemy has changed its tactics long ago. Whilst the quicksand slowly sucks them under, they wait for some event where the black hordes will descend upon the whites and murder them in their thousands. An event that might never come.  Meanwhile the slow war continues and one day they will wake up, look out the window and ask, "Where have all the white South Africans gone?" Ramaphosa's "boiling frog " method seems to be  working on the white Afrikaner. 
SOURCE:
White Nation
WHITE NATION– WE DO NOT HATE WHITE LIBERALS– WE SIMPLY DESPISE THE FILTH!!
C'MON- SHARE OUR LINK