Do you have news to tell us? Send your e.mails with news and inquiries to: w.nation@mail.com
Register with us for free to follow our news on the right-hand tab
Article compiled  by: White Nation correspondent Johannesburg     December 11  2018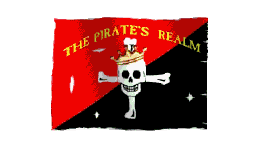 SOUTH AFRICA– THE MARXIST PIRATE's REALM DOWN SOUTH
SOUTH AFRICA is a place many people do not want to be in right now. This is easy to see when you look at what extent people are going to to leave the country. From a personal account, many friends – who are young and educated – have moved to the UK, Canada, and the Middle East to work and live – leaving older family members behind.
The hard facts paint a similar picture. A growing number of South Africans are so desperate to move overseas that they are not waiting for their homes to be sold before packing up and leaving. More people are also listing "emigration" as a reason for them selling their homes. Reports which look at specific countries also show that the number of South Africans moving abroad is increasing. New Zealand, for example, has experienced a steady increase in the number of South Africans migrating to the country – with 5,534 citizens going to New Zealand in the year ended September 2018.
The dumps
The reasons people are moving vary. With South Africa suffering from low-to-no economic growth and unemployment continuing to rise, many do not see a future for their careers or businesses in the country. Crime is another concern, as violent incidents such as murder, attempted murder, and hijacking remain high in the country. Then there's the corruption, and the billions it costs us every year. State-owned enterprises like SAA and Eskom suck billions in taxpayer money each year, while incompetent, politically-connected individuals run these organisations into the ground while scoring big tenders which see them making huge money.
This is the same for government departments, such as the department of health, which runs public hospitals so poorly that South Africans fear for their lives when entering certain institutions. The result is not only a financial drain on the country, but that lives and businesses are lost in the process. The Life Esidimeni tragedy, which was caused by the Gauteng department of health, saw 144 mentally ill patients die – many of whom perished in squalid conditions. Load-shedding is another product of corruption and incompetence in government, with South Africans once again having to make sure their candles, torches, and generators are ready to go on short notice.
And while load-shedding is massively unpleasant for citizens – whether it is sitting in the dark at home or waiting in big traffic jams due to robots being off – it is a death sentence for businesses. Businesses which were only just managing to get by will be pushed over the edge thanks to downtime and increased spending on resources like diesel generators. Prospective business owners are also unlikely to invest in starting a company and employing people if they do not know whether there will be power to keep the lights on. They are also unlikely to open shop if young and educated people – who will earn money and be able to spend – are moving overseas to escape the dump that South Africa is becoming.
Drinking water
Calling South Africa a dump extends beyond the metaphorical, as a recent report shows the country's water sources are literally turning into quagmires. The situation is so bad in Gauteng that the army has been called to fix sewage plants in the province. Of Gauteng's three water treatment plants, two are not operational – while the other does not run at full capacity. The SANDF has stated that the sewage facilities in Gauteng are similar to those seen in the Democratic Republic of Congo after years of war and neglect. As a result, drinking water from Lesotho is used to flush pollution out of the Vaal River System. Even Cape Town, often seen as "the city" in South Africa, has been hit by water problems. Despite being warned that dams will run dry, the city allowed the problem to get so bad that residents were forced to shower while standing in buckets to collect water. The flushing of toilets was also restricted.
Enough is enough
Add to this the risk of petrol lines exploding due to illegal mining, stores being ransacked in the name of politics, and government debt threatening to cripple the economy, and many South Africans have had enough. There's only so many nights of sitting in the dark, worrying about your job or company surviving, and having to listen to messages of "unity" from government officials who earn more in a month than we do in a year that we can take.
SOURCED:
https://mybroadband.co.za/news/government/287932-south-africa-is-turning-into-a-dump.html?fbclid=IwAR2SZXIgOxWNg_0oMJHH3rLTFvwuQ2Y-clgkBFfpGbUSudmVFcbNqGaB8Mw
WHITE NATION– WE DO NOT HATE WHITE LIBERALS– WE SIMPLY DESPISE THE FILTH!!
C'MON- SHARE OUR LINK