Do you have news to tell us? Send your e.mails with news and inquiries to: w.nation@mail.com
Register with us for free to follow our news on the right-hand tab
Article posted by: White Nation correspondent Potchefstroom    December 13   2018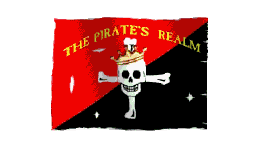 SOUTH AFRICA– THE MARXIST PIRATE's REALM DOWN SOUTH
RAMAPHOSA's evil little "Land Expropriation" scheme seem to be busted! The South African civil rights organisation AfriForum has released a damning report indicating that "land expropriation without compensation " is a government plot aimed at handing over the country's natural resources to China.
The ruling African National Congress (ANC), along with the Economic Freedom Fighters (EFF), is determined to amend section 25 of the Constitution, allowing for the expropriation of land without compensation as a means to fast-track so-called "land reform."  The ANC have previously described this as 'land affirmative action', aimed at "redressing the effects of oppressive property laws " which dispossessed the majority of South Africans under white-minority rule. The issue of land distribution is arguably the fiercest flash point in South Africa – with many landowners fearing that the populist rhetoric will ultimately result in the destruction of private property laws.
AfriForum has fought vehemently against the proposed motion of expropriation – embarking on international tours aimed at exposing the plight of the white farmer and gaining support in the face of minority dispossession and displacement. The rights group now says it has solid proof of collusion between the governments of South Africa and China which aims to add another dimension to the already convoluted land expropriation debate.
AfriForum and its 'expropriation list'
While the communist ANC supports a Constitutional amendment, it maintains that the Bill of Rights already allows for land expropriation without compensation. On this basis, the regime decided to forge ahead with its land reform plan by embarking on a trial phase. This trial phase focuses on 139 farms which are due to be expropriated without compensation. While the regime  has refused to release information relating to the targeted properties, AfriForum dropped a bombshell by releasing a list, which they say, lists farms on the government's expropriation radar.
Upon releasing the document, which was said to have originated from the Department of Rural Development and Land Reform, AfriForum stated:
"We expect that many a land owner will be shocked to learn that their property has been identified for this purpose. This is exactly why it is so important that the list be shared and for people to contact us."
The controversial list, released in August, caused widespread panic, first and foremost among landowners whose names appeared. AfriForum faced a backlash from a number of stakeholders, including pro-communist AgriSA and the Department of Rural Development and Land Reform.
Minister Senzeni Zokwana, representing the department of Agriculture' Forestry and Fisheries, chimed in too, blasting AfriForum for fear-mongering, saying:
"AfriForum is so intent in stigmatizing the current parliamentary process around land expropriation without compensation' such that the peddling of lies such as these claims of an existing list of farms to be expropriated by government is made without shame. This latest confusion by AfriForum – following their overseas drive to mobilize negative sentiments against South Africa – is an act of "sabotage. " It is an act against the national interest(????)  of the country."

BUT  despite some vehement opposition leveled at AfriForum and their now infamous list of arms, News24 reports that IRR campaign manager, Terence Corrigan, says his organisation has no reason to doubt the legitimacy of the information published by AfriForum.

Adding that parliament has negated the public process regarding Constitutional amendments, the manager said:

"While we note the statement by the Department of Rural Development and Land Reform that 'there is no truth to this document, the IRR, whose analysts have had sight of the list, has every reason to believe it is legitimate."

Corrigan maintains that the latest developments in the land reform saga have resulted in fierce public distrust of the current government, saying:

"This is at odds – as the IRR has long warned – with assurances made by ruling party and government leaders that only unproductive land will be seized. The IRR has long cautioned that undermining property rights will have catastrophic economic and social ramifications."
AfriForum's list holds some truth
But it would now seem that there is some truth to AfriForum's hotly debated expropriation list. According to Kallie Kriel, CEO of AfriForum, the regime  has moved ahead with its trial expropriation, targeting farms in Limpopo which were mentioned on the list. Kriel says: "Despite government denying until very recently the existence of such a list, the correctness of the list is confirmed because government has already started to expropriate Akkerland's farms at significantly lower compensation than market value."
Akkerland Boerdery
The farms Kriel refers to belongs to Akkerland Boerdery, which are situated east of Musina in Limpopo. It's alleged that the two farms, Lukin and Salaita, are being "expropriated " by the government at 10% of the market value. It's also alleged that Maite Nkoana-Mashabane, Minister of Rural Development and Land Reform, served Akkerland Boerdery with an ejectment order on 29 March this year. This court order gave the owners just seven days to vacate the property. Johan Steenkamp, co-owner of Akkerland Boerdery, says that this was a ploy used to circumvent legal defence, saying:
"The Minister would have known that 30 March to 2 May was a long weekend. I believe she wanted to make it difficult for us to take timeous legal steps. This agrees with the Minister's public statement that she did not want farmers targeted for expropriation to know this beforehand to prevent them from preparing legal action."
Steenkamp managed to get the ejectment order repealed but is now involved in a lengthy court battle with the department:
"We fight for property rights, because the fact that government wants to pay only 10% of the market value of Akkerland Boerdery's farms in effect means that it is busy expropriating 90% of our property without compensation."
Land expropriation: The ANC, China and natural resources
This is where the situation involving Akkerland Boerdery get very interesting. Akkerland, AfriForum, TAU SA, Solidarity and Agri Limpopo all say that the government is using land expropriation as a means to reach rich coal reserves hidden under Lukin and Salaita. Once the farms are expropriated, the land will be handed over to the Chinese for mining. An official statement released by AfriForum on 3 September, reads:
"Government needs the coal reserves on the farms because the Chinese development includes among other the building of a coal-powered power station, a coal plant and various metallurgical plants."
South Africa Energy Metallurgy Economic Zone
South African Energy and Metallurgical Special Economic Zone (EMSEZ) is a state-level energy and metallurgical special economic zone. It is a partnership program between South Africa and China, prepared for mining and energy production.
According to the official website, the EMSEZ is located in Limpopo and encompasses areas surrounding Musina:
"The EMSEZ is located in the Musina-Makhado Limpopo River Bank area of Limpopo Province, South Africa. Facing with Zimbabwe and Mozambique across a river and connected with those two countries through bridge. The reserve of surrounding large open-cast coking coal mines is over 10 billion tons, and the chromium resources in South Africa account for over 83% of total global chromium resources, while Manganese resources account for more than 81%. The region is abundant with raw material mine resources necessary for stainless steel production, including iron ore, silicon ore, nickel ore, limestone, etc."
The website also contains maps and illustrations detailing the EMSEZ. AfriForum points to both farms, due for expropriation, falling within this zone, saying: "The organisations pointed out that Chinese government-controlled companies were planning development to the value of $10 billion in the Musina-Makhado special economic zone (SEZ), in which Akkerland falls. Exploration by the controversial Coal of Africa on Akkerland indicates that the farm's coal is suitable for use in power stations and steel factories."
Limpopo minerals heading to China
But it's not just Limpopo's coal which is said to be in China's cross hairs; extensive infrastructure plans listed on the official website state:
"One 12,000,000t/a coal washing plant, one 3,000MW thermal power plant, one 3,000,000t/a coking plant, one 3,000,000t/a iron making plant, one 3,000,000t/a stainless steel plant, one 1,000,000t/a FeMn plant, one 3,000,000t/a FeCr plant, 500,000t/a MnSi plant and one 3,000,000t/a limestone plant are to be built in the SEZ.

Supporting government administrative service center (industrial and commerce management, customs and taxation service), living area service center (staff dormitory, apartment, hotel, shopping mall, hospital, school, etc.) as well as highway, railway and marine transportation integrated logistics center will be built in the SEZ as well."
Marius Croucamp, Solidarity's Deputy Chief Secretary responsible for the metal and engineering industry, maintains that steel products produced by Chinese plants near Musina will have a negative impact on the already struggling local industry:
"The steel market in South Africa and pressure on the international steel market cause the margins on which local steel companies operate to become so marginalized that any further competition in the market will force local companies to close down. This will result in thousands of South African workers losing their jobs. Local companies that will possibly be affected include Columbus Stainless in Middelburg and Samancor, South 32. Consequently, communities around these factory towns may collapse and leave thousands of people destitute. Solidarity is also unaware of any studies done to determine the impact of the Musina SES on the current South African steel industry."
In conclusion
AfriForum sure does make a good case for dubious dealings hiding behind the smokescreen of "land expropriation without compensation. " While the reach of these plans can only be speculated upon, the issue of South Africa's debt to China is well documented. It's not a far fetched idea that China is aiming to loot local resources through debt colonialism. In fact, they've done it before in other countries under the guise of "infrastructure development " and generous loans.
MEANWHILE  The statistics for farm attacks and farm murders in South Africa from 1 January to 30 November show that there were 412 farm attacks for this period, this is on average 1.1 attacks per day. There were 59 farm murders, which means that a farmer is murdered every 6.2 days. Gauteng tops the stats charts with 104 attacks with KZN registering 29 attacks. The latest one being in the Geluckstadt area near Vryheid where the De Waal father and son were attacked and robbed this past week. Dec 13, 2018: In Dundee, Corrie Jansen van Rensburg was shot in the leg and her nephew shot at – the firearm miraculously jammed – and his father, Johann, brother and workers were also shot when a group of black terrorists  attacked St George's farm three weeks ago. Police later said four thugs  were arrested near Estcourt in connection with this attack and other crimes.
Excluding the fact that white farmers must fight off black terrorists on their own farms each night- does CATTLE poachers wreck havoc among the livestock of farmers as well.
Since Thabo Mbeki dissolved the rural Commando system in a drive to keep firearms out of reach of whites and supply black terrorist training camps in Mozambique- there are no protection against these poachers anymore.  Daan Malan, – a dairy farmer of the Bethal district  said he found 16 cows being brutally hacked- tendons cut- while 13 already were slaughtered alive. Between 8-10 poachers are suspected to partook in the horrendous slaughter of these hapless animals. Farmers loose thousands upon thousands of rands due to this blatant slaughtering of their animals- the much needed food that is supposed to reach us as consumers in the cities. BUT despite this horrendous onslaught against white farmers- the "elite" black  Czars like Ramaphosa deliberately keep looking the "other" way. Ostensibly the sound of the Chinese Yen in their bank accounts   is more powerful than the cries of the hungry South African  babies. Next year will tell a horrible story of many people – mainly their own black supporters- that will starve due to racist policies as many white farmers now refuse to plant crops due to the idiotic " land expropriation" agenda of Ramaphosa and Malema.
AGAIN we can clearly see here that the "Squirrel" has no intention to keep the prosperity, safety of our farmers, food resources  or  well-being of the (his)  people of South Africa at heart- but through plundering , corruption and theft of billions of rands the state coffer now ran dry. To compensate Ramaphosa's ilk took millions of rands worth of loans and back handers from the Chinese-  and as we said before- the Chinese – natural vultures as they are- will come back and claim their carcasses. Ramaphosa now is wedged between the best interests of the people of South Africa- and the threat from China. He opted that the white farmers ( who he feels nothing for) –again is the most suitable lambs to sacrifice on the globalist altar for  the ANC mismanagement and greedy kleptocracy's incompetence. The ANC regime  bought more than 5000 farms since 1994 with tax money. The Government of South Africa do have various farmlands and properties. Ramaphosa do have various properties of his own – he must first share all his properties, equipment, cattle and game with the citizens – the blacks must go their homes on this lands
Again we see here how deviously Ramaphosa, Malema , et al are hiding their evil agendas behind the "masses" with lies and  deception. But this is how they came to power, rule- and conduct their business- on bullsh*t propaganda to their naive supporters! Farmers must unite and fight back this evil demon and refuse to hand over their farms- even if it means a civil war. Let the Chinese deal with Ramaphosa and the ANC kleptocracy the way only the Chinese can deal with all criminals that refuse to"  pay them back the money." Let Ramaphosa and the greedy ANC fat cats pay back the Chinese out of their own bank accounts. They took the decision to loan from the Chinese- let them pay it back. 
More information on China's operations in Limpopo can be found here:
South Africa Energy Metallurgy Economic Zone
Chinese investors plan $10bn metallurgical complex in South Africa
South Africa Energy Metallurgical Industrial Zone Brief Introduction
SOURCE:
AfriForum on land expropriation: China gets the mineral resources, we have proof
WHITE NATION– WE DO NOT HATE WHITE LIBERALS– WE SIMPLY DESPISE THE FILTH!!
C'MON- SHARE OUR LINK