Do you have news to tell us? Send your e.mails with news and inquiries to: w.nation@mail.com
Register with us for free to follow our news on the right-hand tab
Article compiled  by: White Nation correspondent Cape Town     December 15  2018
ALSO VISIT:
EU MELTDOWN? German and French economy in SHOCK SLOWDOWN as euro currency PLUNGES
Europe's Jews now flees victims' justice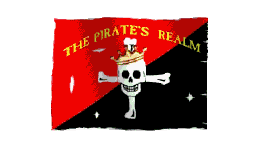 SOUTH AFRICA– THE MARXIST PIRATE's REALM DOWN SOUTH
SOUTH AFRICA's financial BEEE woes continuous. And now it's hitting major stake holders in the retail market as well. In a desperate bid to stave off liquidation and the loss of up to 140,000 jobs, retail giant Edcon has held out the begging bowl, asking its landlords for a two-year 41% "rent holiday" in exchange for a 5% stake in the business.
The debt-laden company, which owns Edgars, Jet and CNA, is on the brink of collapse  – which experts say would see SA's biggest single jobs loss. In a letter sent to its 31 biggest landlords, Edcon warns that unless its remedies are accepted, "it is highly likely that Edcon will enter into a liquidation process" risking 40,000 direct and 100,000 indirect jobs.
The group is also seeking R2bn in emergency funding from its owners and the state-owned Public Investment Corporation. The dramatic SOS constitutes Edcon's third restructuring in only three years to stave off  the bankruptcy of what was once one of SA's most profitable retailers, now battling a mountain of debt, poor management decisions and changing shopping tastes.
While Edgars is know for clothing and accessories, it has branched out to other sectors in recent years. In 2015, Blue Label Telecoms launched a series of commercial stores called Edgars Connect. The stores were run in partnership with Edgars and sold SIM cards, handsets and tablets, and value added services. At the time, 22 stores were open, and the group aimed to open 400 in total. SUDDENLY that dream became a nightmare.
EDCON used to be one of the most powerful and affordable retail chain groups for the middle/lower class groups- that was while under white management-  that is. But that was before 1994 and the discriminating AA and BEEE policies were implemented by the anti-white ANC regime. Since enforced BEEE policies took control- together with the miscalculation of the different niece market chain stores such as EDCON now had to deal with- the slow downwards spiral began.
Firstly– EDCON and many other retail stores SHOULD have calculated and planned their "transformation" into black hands  more carefully. But as with many other "now we are anti-white " corporate groups such as First Rand, SASOL, Nedbank, the Agricultural sector, Woolworths , Landrover, -and many more- it only wanted to appease the new  black Czars in control- quickly rid itself of all white management and employees- and join the "wonderful" rainbow nation of non-white spectacles to be " politically correct."
This led to a disastrous miscalculation of their new niece market. Dealing with a white customer and being built on a white designed structure is worlds apart and a totally new ball-game than  dealing with a black customer and base your infrastructural  organigram on BEEE designed structures. You simply cannot compare a 1st world design to that of  a 3rd world design –  and still expect the same results- or even expect it to deliver better dividends. The black niece market chooses much different purchase models  and a different capital market than their white counterparts. You cannot expect to sell a R 450.00 flimsy woman's top which the normal white customer use to buy – to a black customer at the same price- even if you try to suck up to them by displaying your garments on a black mannequin that suddenly appeared in the display window.  Blacks especially  simply are too money conscious and will rather opt for a cheaper version at the street market or China shop. And THAT is precisely where stores such as EDCON made their first gravest mistake to appease their new black Czars – they totally miscalculated their new target market's preferences and cultures.
Secondly by blundering greedily head-over-heels into the transformation hysteria of BEEE-"mania" and replace all the trained and well-educated white managerial staff with incompetent BEEE cadres was their second biggest blunder. They should have systematically replace the general management with their much beloved BEEE pets- but still retain their top management white to oversee this transformation. However- as we now see many BEEE companies make a back-flip like African Bank and the VBS disaster- so the rest of the "BEEE-worshiping " corporate market will steadily start to decline as well.
Thirdly should they have paid a bit of attention what happened with all the state departments and SOE's such as SAA, SABC, Transnet, Post Office, ESKOM and other black-controlled businesses under black BEEE management. That alone should have given them a good  indication what "BEEE worshiping " brings to a business. But alas,- political "correctness" appear to be the Opium of the South African "rainbow" nation- many a time to their own demise due to greedy ignorance and down-right business stupidity.
And in Forth place we also have their inability and careless attitude to compare and match  prices with the ever growing newly dubbed "black citizens"  that now are flooding the South African textile market –   the Chinese. Bar China are there many other Eastern countries also competing for the especially black market in South Africa- countries such as Thailand, Korea , India, Bangladesh and Taiwan. Not having the exuberant taxes and not having non sense destructive unions in their back yards –  these manufacturers could manufacture textiles at a rock bottom price which the South African manufacturer- who faces continuous union strikes, "wage  disputes " and government meddling- cannot compare with. Then we also have a very unstable rand fluctuation with credit houses pushing South Africa into junk status and recessions. Investments also are drying up  faster than the first summer rains in the Kalahari  desert due to a volatile South African manufacturing environment plagued with  riots, strikes , crime and corruption.
Maybe the  new BEEE management in companies such as EDCON should have taken all these mitigating factors in consideration and revert to  the appropriate price index adjustments  of their floor commodities- and adapt new fitting  customized strategies to an ever changing market before continuing their age-old gold-digging into the new "rainbow" pot of " opportunities." They should have picked up the start of the decline years ago by scrutinizing their monthly sales statistics and their performances on the JSE indicators. But as we by now learned to know the South African BEEE "masters"– they never pay any attention to simple basic business protocols and research into cultural business principles. That also the reason why not one single state department is functional anymore- not even their own Revenue Service. In their zest to appease their new black Czars and capture the black market this Western corporations simply keep on overlooking basic business principles such as investigating and research into African cultural spending habits.
ALSO did the service in most of these retail stores take a dive for the worst. When you entered the store in the " good ol' days" of "apartheid"- you immediately were approached  by a friendly salesman/lady and asked if you need help. If you say "no"– he/she would thank you and tell you where to  find him/her in case you need help. Now THAT was service with an excellence. You as a customer felt special. Today when you walk into one of these "Rainbow Nation" retail outlets you genuinely need a GPS reference to find even ONE salesperson. They always are " on lunch", standing around at back rooms , pretend to be busy sorting the shelves, – and God knows what else. Fact is you find not ONE assistant on the floor to assist you. And you never see them smile- always that "OMG….still 5 hours work ahead.." dumb expression on their faces. When you walk up to them and ask some assistance- they give you such a blank stare like a dog taking a crap on a lawn. Truworths especially shines in this category. Then also we have umpteen trouble deciphering the language barrier as most of these " assistants" cannot even speak English properly. We are getting mighty frustrated when you explain in good ol' solid English what you want- and the "assistant" first gives you that dumb stare- followed by a good ol'African  "Eish!"– then a "Wait- I call someone else."(that  factually have the ability to decipher the intricacies of the Queen's vocabulary.) 
At the till check points (especially big retailers such as Checkers, Shoprite,  U-Save, etc) – you will find the personnel working at a snail's pace- enjoying their "African Dream" too much, talking to each other- socializing with their next-door tillers, – talking with the packers and generally "enjoying" themselves while que upon que of customers must wait endlessly to be served- up to half an hour at a time while staff are having their little "African Dream " at the tills.By the time you reached the till-point most of your consumables in your shopping bags (" trolley-for-trolley "are too expensive even at Checkers these days) –  already have gone passed their expiry dates- and turned into Penicillin in any case. Checkers and Shoprite are huge defaulters in this category. Their till staff are in one word- HORRIBLY unprofessional and uselessly stagnated. Maybe Pieter Engelbrecht and Whitey Basson ought to kick some arse around a bit to get those useless nannies' batteries  going  at the tills again. NO more urgency, no more professionalism, no more pride in their work, no more assisting the customer. They became pathetic ambassadors for the company they supposed to "represent."
But PEP is not far behind in this non-conformity race as well- as their staff also borders close to the living "  un-dead." But to keep their dead staff "un-dead"  and awake during business hours in some way- they sometimes attempt to blow your mind ( and eardrums) away with real hard-core African Juke-box culture…playing Bob Marley, Peter Tosh, Brenda Fasi or Eddie Grant so loud – you sometimes get confused in determining whether you walked into a clothing store…a  street market- or a flea market. We are not even going to discuss the zombie-like expressions at the till-points. Nothing there to make a customer feel at ease or jubilant shopping at PEP.
We know to safe face and hide their embarrassment these companies  will never accept and acknowledge the fact that their actual decay started the day Mr and Me BEEE cadre  took position  of the driving seat. That would be grossly "politically incorrect." They will blame all kinds of mitigating factors such as the drop in the rand, shifting of markets , crime, disinvestment, recessions , Jacob Zuma and the State capture – and God knows what else their board of directors can come up with with bar telling the brutal truth. But one truth they are unable to hide- is the fact that they all are busy going down– and like EDCON– finds themselves at the bottom of the retail market facing a very uncertain future – and possible liquidation. And we soon will see many more of this BEEE cadre deployment worshipers  and companies end in a miserable failure. BUT luckily they can still blame it on "Apartheid" and Jan Van Riebeeck– if only that could be the last defiant  consolation thought to ease the pain of the lack of business intelligence , ill-trained and lazy staff members- and administrative incompetence. Their "African Dream" we recon- has caught up with them at last.
SOURCES:
https://www.timeslive.co.za/news/south-africa/2018-12-16-edcon-is-on-the-brink-of-collapse/?fbclid=IwAR0mCyFb1mK3o5CzQa8Exq7ieAUiecaYpg0Ez5kzcHvyX4jQ913mQ0DjKas
WHITE NATION– WE DO NOT HATE WHITE LIBERALS– WE SIMPLY DESPISE THE FILTH!!
C'MON- SHARE OUR LINK