Since the abolition of apartheid, #SouthAfrica's whites have suffered racial discrimination, persecution & murder. The Anc is to blame for all the social ills that currently plague the country. Not Jan van Riebeeck, colonialism, white monopoly capital or apartheid. "People can't go on living like this. Why should the Afrikaners have to face genocidal conditions, and with some 600,000 of the 4.52 million Afrikaners already living in dismal homeless conditions. More then 60 000 white people have already been murdered by black people in the past 24 years and many black people have suffered equally under the ANC-government. Enough is Enough Avigdor Eskin

Posted by Thomas Anderson on Tuesday, December 18, 2018
Do you have news to tell us? Send your e.mails with news and inquiries to: w.nation@mail.com
Register with us for free to follow our news on the right-hand tab
Video posted by: White Nation correspondent Durban    December 19   2018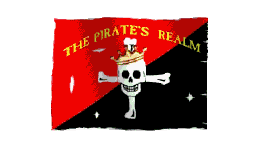 SOUTH AFRICA– THE MARXIST PIRATE's REALM DOWN SOUTH
"SINCE the abolition of apartheid, SouthAfrica's whites have suffered racial discrimination, persecution & murder. The Anc is to blame for all the social ills that currently plague the country. Not Jan van Riebeeck, colonialism, white monopoly capital or apartheid. "People can't go on living like this. Why should the Afrikaners have to face genocidal conditions, and with some 600,000 of the 4.52 million Afrikaners already living in dismal homeless conditions. More then 60 000 white people have already been murdered by black people in the past 24 years and many black people have suffered equally under the ANC-government. Enough is Enough." 
THE TRUTH ABOUT SOUTH AFRICA
FOUR black thugs-  including a female – are expected to appear in court on 18 December 2018, for murder and robbery following the death of a 79 year old white man after he was allegedly tied up and suffocated. It is alleged the thugs  entered his property in Tijgerhof in Milnerton on Saturday evening 15 December 2018. Police were alerted by neighbors after hearing strange noises. The police's swift response led to the arrest of the thugs  who were still on the premises and their vehicle was searched. Knives and a toy firearm were found. The thugs, two of whom are 17, one 23 and the female 30 years will face murder and robbery charges. Unfortunately the victim succumbed to injuries sustained.
FOLLOWING the murder of a couple on a farm in Bonnievale in the Langeberg area of the Western Cape, local detectives worked around the clock and arrested a 33 year old black male. On Friday, 14 December 2018, Bonnievale police were alerted to an abandoned vehicle along a dirt road. On further investigation they went to the Sandfontein farm where they discovered the bodies of an elderly couple in their 70s. It is believed the victims were hacked with a sharp object. A few items were reportedly missing from the home.
This morning, 16 December 2018, Bonnievale detectives arrested the thug in McGregor another rural town which is not far from the murder scene.
ON 14 december 2018, FF Plus reported that the three farm murders in the past week, including a couple from Bonnievale in the Western Cape and nearly 20 farm attacks just over the last month alone set the alarm bells ringing as it could very well be the start of a dark festive season for farmers in South Africa. As regards the incident in the Western Cape, the couple Piet and Elmien Steyn, both in their seventies, were presumably shot and killed with a shotgun on their farm Zandfontein. Their bodies were discovered on Thursday. What exactly transpired is still unknown. The murder of the Steyn couple is a disturbing continuation of a wave of farm murders that spilled over to the Western Cape earlier this year. Various murders and farm attacks were reported in the Western Cape this year while previously, such incidences were unheard of in the province. In another incident, the sixty year old Mr Johan Kruger was murdered on his farm in the Makoppa's Nest region near Alldays in Limpopo after robbers demanded cash and the pin numbers of their bank cards. His spouse, Mrs Fiona Kruger, was able to flee the scene. She sustained no bodily injuries.
IN a shocking tweet posted on Friday the 14th of December 2018, the national spokesperson for Black First Land First, thug Lindsay Maasdorp, celebrated the brutal murder of an elderly couple, who was shot and killed whilst sleeping in their beds, on their farm in the Western Cape.  This comes after Black First Land First leader, Andile Mngxitama, last week said that for every one black person killed they would kill five white people, including women and children. Two elderly victims, male and female, were both shot dead in their bed whilst sleeping according to Ian Cameron of Afriforum.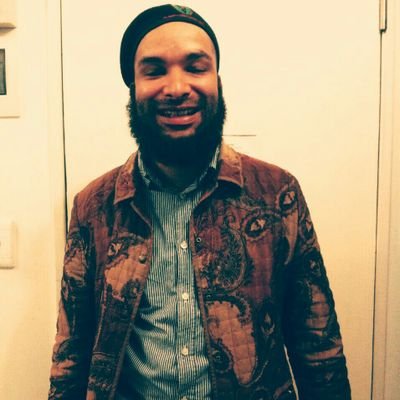 Ugly psychopath Lindsay Maasdorp
We are sick and tired of hearing how privileged we are, being outcasts in #OurCountry, persecuted through racist legislation, murder, rape, torture against us in South Africa. Branded, stereotyped and accused even a generation after apartheid. They are going to seize white-owned land Without Compensation they say. Singing kill the boer, kill the farmer since 1993. Corruption rampant, infrastructure in ruins. WE'RE DONE WITH IT…

Posted by Thomas Anderson on Monday, December 17, 2018
We are sick and tired of hearing how privileged we are, being outcasts in our country, persecuted through racist legislation, murder, rape, torture against us in South Africa. Branded, stereotyped and accused even a generation after apartheid. They are going to seize white-owned land Without Compensation they say. Singing "kill the boer, kill the farmer " since 1993. Corruption rampant, infrastructure in ruins. WE'RE DONE WITH IT…
WE UNITE TO CALL ON THE WORLD: RECOGNIZE A HUMANITARIAN DISASTER
Over the last quarter of a century, since the so-called "dawn of democracy" on South Africa, the White minority population in the country has been subjected to a variety of civil, legal, political, social, economical and humanitarian injustices. The White minority consists out of people recognizing themselves as Afrikaners, Boers, English (or other mother tongue) speakers and is recognizable by a common Western culture and orientation.
INJUSTICES AGAINST THIS GROUP
These injustices include (but are not limited to)
1. Racist exclusion from the labour force, economy, national sports teams and admission to higher education institutions through no less than 119 racially based laws and so-called quota systems;
2. An escalating and extremely concerning wave of attacks and brutal murders of defenseless farmers, senior citizens and children with an undoubted political motive.
This includes the
2.1. burning and looting of businesses,
2.2 slaughter of farm and domestic animals
2.3. and extremely cruel torturing of victims by such revolting acts as burning elderly people with :
2.3.1 hot irons, blowtorches etc, dumping little children into scorching hot tubs of water and
2.3.2 raping of women in their 80's and 90's.
3. Elderly and defenseless white people are cruelly neglected and assaulted in caretaking facilities.
4. A concerning number of potentially productive citizens are now living in conditions of poverty and neglect in so-called "white" squatter camps as a result of Affirmative Action and Broad Based Black Economic Empowerment.
5. Despite an undertaking that our culture and language will be recognized, the remaining two Afrikaans Universities are now also being turned into English medium tuition institutions, thereby denying the Afrikaans speaking student from the White and Coloured minority groups the right to mother tongue education – a basic Human Right.
5.1 School governing bodies are being forced by ANC and EFF politicians into admitting English speaking students, thereby gradually destroying our language as a language of tuition.
5.2. There is a concerning increase in violent behavior at schools, including attacks and assaults on teachers and fellow learners
6. Through the proposed amendment of Section 25 of the Constitution of South Africa, the white minority population will be robbed of their property, land and possessions through expropriation without compensation. This is not only a violation of the agreements preceding the election of 1994, but is a violation of civil and human rights in its most brutal form.
7. Members of the white minority population are frequently illegally arrested on charges of racism based on the most scantily of evidence. The Constitutional Court stated that a song calling for the massacre of the Boer people (Kill the Boer) cannot be regarded as offensive or racist, despite the conviction by many people that this song is inciting violence and murder in South Africa.
FUNDAMENTAL HAN RIGHT TO SELF DETERMINATION
The fundamental Human Right to self determination is recognized in the following: Chapter 1, Article 1, part 2 states that purpose of the UN Charter is: "To develop friendly relations among nations based on respect for the principle of equal rights and self-determination of peoples, and to take other appropriate measures to strengthen universal peace."
Article 1 in both the International Covenant on Civil and Political Rights (ICCPR) and the International Covenant on Economic, Social and Cultural Rights (ICESCR)[25] reads:
"All peoples have the right of self-determination. By virtue of that right they freely determine their political status and freely pursue their economic, social and cultural development. "
The United Nations Universal Declaration of Human Rights article 15 states that everyone has the right to a nationality and that no one should be arbitrarily deprived of a nationality or denied the right to change nationality. These articles have been ratified and agreed to by the current South African government, but not executed. We therefore also ask that governments and nations around the world recognize our right to self government and support us in our objective to achieve this.
UNITING OF LEADERS
In light of what is mentioned above, the leaders of a variety of groups and institutions, activists and administrators of public forums (totaling 89) have decided to unite and send out a message to the governments and countries of the world to recognize the crisis we are dealing with in South Africa and to unite their voices in civilized and righteous objection to this.
For a period of 48 hours, this message will be the only one which we will repeatedly send out through all channels available to us in asking for help, recognition and support in our struggle for freedom, justice and human dignity in the country of our birth.
A VISITOR's Review:
"DURING a five year period, I have traveled to South Africa several times, visiting farms and farmers to document farm attacks. During this latest trip, I have spoken with the victims of those attacks, as well as with relatives of people murdered in the most heinous acts. What is remarkable in these stories is that in many cases it is not about robbery. It would have been much easier for perpetrators to clear the home when no one is home, but still they wait until the owners come back. What happens then is in too many cases that the woman in the house is raped in front of the husband, and that one or more is killed – sometimes the whole family. On a farm I visited in Randfontein outside Johannesburg in mid-March the whole family was killed, and there was still money left on the bloody bed where an elderly man was beaten to death. The only thing taken after the murders was a car, but it was set on fire a few kilometers away. The trend is similar in many of the cases we have examined.
Many white farmers are worried about the political developments in South Africa. The radical party Economic Freedom Fighters, who want to seize most, if not all, of the white farmers' land, is gaining ground. They received six percent of the votes in its first election two years ago. I met with their representatives in Cape Town a couple of days ago, and they were confident that the party will be governing in a not too distant future. Party leader Julius Malema made himself known to an international audience when he, then as leader of the ANC Youth League, sang a song about killing white farmers. Human rights activist Dan Roodt, born in South Africa, says that the situation of the white minority has become worse since Nelson Mandela – a restraining factor – died two years ago. Attacks are now more and more brutal. Most white farmers know someone or know of someone who has fallen victim to an attack. The fear has spread in the rural communities.
There are more racial laws than during apartheid. The most dangerous profession in #South Africa is being a farmer. We must dare to talk about the racially motivated attacks against the #WhiteMinority in South Africa."
Statement by Juju Mkize SRC president of University Cape Town –
THE SHOCKING TRUTH ABOUT RACISM
" How the hell can we believe you Mr President – ?
"South Africans are psychologically sick as a result of the violence inflicted upon the majority of the country's people during the apartheid era ", President Jacob Zuma said. This lie is getting really old! The history of black South Africans has always been that of violence, death and destruction – NOT inflicted upon them by white people in this country.
Shaka Zulu, during his 10-year reign butchered more than 2 million black people in South Africa, not counting the deaths during mass tribal migrations to escape his armies. He had his warriors clubbed to death upon the merest sign of weakness. He neither took a legal wife nor fathered a son, for fear that his heir would plot against him, and had his concubines executed if he discovered they were pregnant. When his mother died, he massacred thousands of his subjects so their families would mourn along with him. Shaka retained his throne through the worst kind of sheer terror, vast mass executions, torture and mindless butchery.
His brother, Dingane, was no better. He took power after the assassination of Shaka and started his reign by butchering those loyal to Shaka. THAT, amongst many other horror stories of black-on-black violence, is the history of Black South Africa. During the Apartheid years it was not better. Factional fighting and tribal conflict was again the main cause of violence and death amongst black South Africans.
During the Apartheid era, from 1948 to 1994, the average life expectancy of black South Africans had risen to 64 years, on par with Europe's average life expectancy. Infant death rates had by then been re duced from 174 to 55 infant deaths per thousand, higher than Europe's, but considerably lower than the rest of the African continent's. The African population in South Africa increased by 50%.
Deaths due to political violence during apartheid: ( Truth and Reconciliation Commission) 21 000 people died in political violence in South Africa during apartheid of whom 14 000 died during the transition process from 1990 to 1994. This includes SA Defence Force actions, for instance the 600 deaths at Kassinga in Angola during the war in 1978. Of those deaths, the vast majority, 92%, have been primarily due to Africans killing Africans, such as the inter-tribal battles for territory.
During the period June 1990 to July 1993 a total of 8580 (92%) of the 9 325 violent deaths during the period June 1990 to July 1993 were caused by Africans killing Africans, or as the news media often calls it, "Black on Black" violence – hostel killings, Inkatha Freedom Party versus ANC k illings and taxi and turf war violence.
The security forces caused 518 deaths (5.6%) throughout this period. During the transitional period, the primary causes of deaths were not security forces nor white right-wing violence against blacks, but due to "black-on-black necklace murders", tribal conflict between the ANC-IFP, bombs by the ANC and PAC's military wings in shopping centers, landmines on farm roads, etc.
In this country TODAY (under black rule) as many as 18 000 people are murdered EVERY year. …and those are the official statistics. More than 400 000 people have been murdered in South Africa under ANC rule. The past 20 years have been the most violent in the history of this country since the death of Shaka Zulu …and NONE of it has anything to do with WHITE people or APARTHEID… but I guess if you repeat the lie often enough foreigners actually start believing the drivel coming from your mouth, Mr. Uneducated President – !!!"
Unfortunately people from all over the world believe the lies you have spread and wrongly blame the Whites for Racism – !!!"
Posted by Alice VL on Tuesday, December 18, 2018
EVEN communist Ramaphosa continue to blame white Voortrekkers  for the black woes in South Africa. Ramaphosa is a hard-core socialist white hater that needs to be removed from the position he occupies as he is not fit to be a president with the hatred he nurtures against whites. As with Mugabe– he want to drive whites off their land.
WHAT YOU DON'T SEE AT THE VOORTREKKER MUSEUM ANYMORE- The "diplomatically correct" truth hidden
REMOVED from public view, in storage, a giant marble frieze depicting a Zulu attack on white women and children, a Zulu warrior shown raising a white baby above his head, prelude to smashing the baby against a wagon wheel. When they found a white pregnant woman, they would cut the baby from white woman's abdomen whilst she was still alive, and then smash the babies head against wagon wheels.
Today, 180 years later, nothing has changed in the brutal, violent, murderous character of black people in South Africa.
Preparing for the war on the Boers – the battle of Blood River – Dingaan consulted his witch doctors who called upon their forefathers and pagan gods for a blessing, and gave his soldiers "magic muti" to drink which would protect them in the coming battle. The Boers prayed to God. Today the blacks attacking farmers, robbing homes, cash in transit vehicles etc etc, still visit witch doctors to bless their planned crimes and make them "resistant" to bullets, as they believe. The ANC mass murderers must stop their evil political "correct" game- as they are the worst perpetrators of human rights atrocities imaginable.
A FITTING  EPITAPH FOR THE WHITE AFRIKANER
" I live my life like there's no tomorrow
And all I've got, I had to steal
Least I don't need to beg or borrow
Yes I'm livin' at a p(l)ace that kills
I found the simple life ain't so simple
When I jumped out, on that road
I got no love, no love you'd call real
Ain't got nobody, waitin' at home
-Running with the (ANC) Devil"
Van Halen
WHITE NATION– WE DO NOT HATE WHITE LIBERALS– WE SIMPLY DESPISE THE FILTH!!
C'MON- SHARE OUR LINK