Do you have news to tell us? Send your e.mails with news and inquiries to: w.nation@mail.com
Register with us for free to follow our news on the right-hand tab
Article posted by: White Nation correspondent Johannesburg    December 21   2018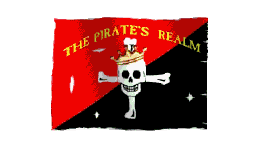 SOUTH AFRICA– THE MARXIST PIRATE's REALM DOWN SOUTH
WHAT comes as no surprise the two-faced ANC rat pack quietly went this afternoon- and in the absence of most opposition party members that are on holiday for the festive season-  pushed the white letter for the theft of all land and property to be gazetted. This appear to be an old trick of the ANC zealots to do things illegal  behind the backs of others while the dastardly evil Main Stream Media keeps dead silent about it.  This sounds danger bells for especially white Afrikaners and white farmers. White people in South Africa better take immediate action against this devious act and start to rebel against an illegal hostile regime that now try to disown all whites from their rightful inheritance.
WAKE UP WHITE MAN!
The Yellow Vest movement are fighting for power to be returned to the people
WHITE NATION– WE DO NOT HATE WHITE LIBERALS– WE SIMPLY DESPISE THE FILTH!!
C'MON- SHARE OUR LINK