Do you have news to tell us? Send your e.mails with news and inquiries to: w.nation@mail.com
Register with us for free to follow our news on the right-hand tab
Article posted by: White Nation correspondent Potchefstroom     January 03 2019
ALSO READ:
Despite 5000 petitions, Judge grants Man who shot dead Chris Van Heerden's father bail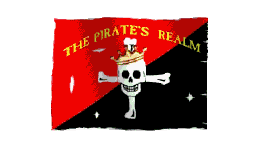 SOUTH AFRICA– THE  PIRATE's REALM DOWN SOUTH
I WAS quite amazed and shocked by the most recent hippocracy of the judiciary sytem applied in the developments in the murder case of  Danie van Heerden from Meyerton- where he was shot dead in cold blood right there on camera by a black half-wit "Red Ants" security guard Sabelo Dlamini. Scarcely did the new year start and immediately here we have the first  questionable race-based pro-black bias judgement that leaves more than just a bitter taste in the mouth .
There is no question that this case was an "open and shut" case as all evidence was on camera. Yet the judge – Judge Willemse– in the case decided that the perp is allowed to get bail of R 5000.00 because " The accused have a stable profile, being a family man- and have a good working history." He also added that the accused is not a "hardened criminal." A family of 11 have lost their father and here comes the judge and decide to act "lenient" on the murderer?  As we know the migration pattern of blacks and also the humongous influx over the country's borders- who say Mr. Dlamini does not decide to skip bail and jump the border too good ol' Zim? But the clever JUDGE decide he is as good as his history and gonna give him the benefit of the doubt.
(Click on link to see video)
http://vid.thegrandreport.com/1Dadboxer.mp4?_=1
"All that will stop me is a bullet." That was the last words of 61-year-old Daniel Christoffel van Heerden, spoken on Tuesday afternoon  before his last breath were blown out  when he died in his 17-year-old son, DonJaun's arms. He was a well-known resident of Meyerton and the owner of an established security firm. According to his daughter Marie, her father was shot dead in the corner of Johan le Roux road and boundary street near Bokkie Delport scrap yard at about 14:00, after he and his son confronted a Red Ant security guard on meat allegedly illegally offloaded from a truck.
According to Dhlamini's  statement, he enjoyed lunch when van Heerden stopped behind his pick-up and confronted him. He claims that van Heerden removed his bakkie's keys from the vehicle, after which an argument arose. He  claims he was under the impression that he was being " hijacked. " ( By a man not even carrying a gun whom he talked to for about two minutes) In the video clip,Dhlamini can be seen firing at least one shot in Van Heerden's direction, claiming: "You hijacked me." Van Heerden snr. then shouts at him and apparently flings the key back at him, saying: "I never hijacked you … There's your f***ing key." He pulled his CZ 7.75mm firearm and shot van Heerden once in the back. He then fled, but was arrested shortly afterwards by police. Van Heerden snr. apparently died shortly after he was wounded in the back. Van Heerden leaves 13 children behind. He is the father of Danie van Heerden, a former EFC heavyweight champion and Chris van Heerden, a former IBO World Welterweight champion.
In the early hours of Sunday, heartbroken Chris posted an update as he continues to try and process what happened to his beloved father. "For the last five years since my move to America, my dad called me every single day just to say; 'Hello my boy I love you I miss you.' "I'm waiting for my phone to ring……. "I realize Iwill never get that call again. Daddy, I love you and I miss you. "Support and love have not stopped coming my way. I want to say thank you to each and every one of you for the beautiful messages. "The number of people's lives my dad touched in his way is overwhelming to see. "R.I.P Pappa. You did not deserve to go this way. I'm sorry," he said.
NOW this is precisely the gross hippocracy in the judiciary system of South Africa that causes one of the main problems of race division and the rape of justice in our courts- your skin color. This maybe was not premeditated murder- but fact of the matter is that this black man was in no condition to even carry a fire-arm. As far as we could gather there was not even a request for the validity of the firearm, what competence training this man had, whether he had some induction in firearms and the law surrounding the use of a firearm…nothing! Ironically his defense lawyer "kindly" requested that this case must not be treated as a "racial " issue.How friggen quaint!!
Danie Van Heerden Sr and his boxing celeb son Danie Van Heerden Jr. in happier times. His life sadly was snuffed out by an incompetent thug. 
This starkly reminds us of three other cases where white farmers and a white woman also was involved:
In the Coligny case where two white farmers were accused on circumstantial evidence of the murder of a young black thief – the judge Ronnie Hendricks convicted Pieter Doorewaard, 27, and Phillip Schutte, 34, of murder, kidnapping, intimidation, theft and pointing of a firearm. The State had charged that the pair killed Matlhomola Mosweu, 16, on April 20, 2017, by allegedly pushed him out of a moving van after they allegedly caught him stealing from their employer's field. The two had maintained he jumped from the moving van. The sole questionable eyewitness of the incident, Bonakele Pakisi, however had testified that Mosweu, known as Faki among his peers, was "pushed"  from the moving van. In all evidence it pointed out that this "Pakisi" never even were on the scene- but indications are that he was a planted "witness." The pair was sentenced to jail on the weak evidence from Pakisi- without any autopsy report!
THEN we have the classic monkey media-driven case of Willem Oosthuizen and Theo Jackson from Middelburg. The two farmers were found guilty of kidnapping, assault and intent to do grievous bodily harm by a black judge-Judge Segopotje Mphahlele  on August 25 2019-  after allegedly shoving a man in a coffin and threatening to set him on fire – and subsequently have been sent to prison for "alleged" attempted murder and attempted act to do grievous bodily harm.  Willem Oosthuizen and Theo Jackson were sentenced to 11 and 14 years in jail, respectively.  The case apparently has shocked the black political country and saw an outpouring of support for Victor Mlotshwa- the supposed-to-be victim. This whole case was a total media hysteria against the two white farmers. Although the so-called "evidence" was as weak as a jellyfish on steroids- the AA judge never-the-less deemed  it "appropriate" to deal out harsh sentences  simply because the monkey media went "ape." For his "bravery" and "suffering" Mlotshwa  and his family received a free government house as well. All three black political parties- the ANC,DA and EFF had much toy-toying, gatherings, chants and white baby slapping going on outside the court to show their "support" for the black "victim" of "white racism." Mlotshwa never were harmed, hurt- or fatally injured- but because the monkey media made it their priority to elevate this case on a daily basis into a media frenzy- the pair received inhuman sentences by the racist judge just to appease the political and media spectacles.
Thirdly we have the well known Vicky Momberg case where a white woman was jailed for 2 years by another anti-white judge- Pravina Rugoonandan  for allegedly slandering a black traffic cop right after she was hi-jacked by black thugs. Her mental and emotional condition at the time of the incident were blatantly wiped off the table and not taken in consideration during judgement.
The whites mentioned in the above cases also had "stable profiles, being  family members- and have a good working histories"- yet that somehow did not count much at all with those judges handing down harsh sentences.  In all three above mentioned cases the vile political parties had much to say about these white people- and the media monkeys immediately labeled the whites as "racists." In all three cases it became race issues from the word "go" – and the disgusting political parties as well as monkeys in the media made sure this cases was highlighted to make "examples " of the white " racist perpetrators." None of the white accused even had the choice of bail. 
YET here we have a case right there on camera of a black  incompetent racist taking out his gun- and blatantly shoot a white father of 13 from behind in his back without being provoked, or his life threatened. Like a friggen coward he shot the man wlaking away from him without the victim even seeing it coming- from behind. And here comes the judge and try to "soft-soap " this dastardly racist act as an act from someone that is not dangerous- but  have a " stable profile, being a family man" – and for his vile deed got R 5000.00 bail! What kind of bullsh*t is this? This again is solid proof that the judges serving the bench these days are noting but politicized puppets of "democracy." They are totally biased in their judgement and clearly in front of them skin color  counts first and foremost. 
Was the roles being changed and Van Heerden shot Dhlamini the way Dhlamini shot Van Heerden in the back- we can bet our last dollar the black social mafia, monkey media and every black politician (not even to speak about Mngxitama)- would have gone ballistic about the "white racist." Van Heerden would have been arrested  and kept in jail WITHOUT the possibility of bail until being sentenced. THAT is the bias pro-black mob justice ( being smart-termed "politically correct")  -going on in South Africa these days. And this rape of justice sadly also found its' way into the judiciary system as well. We dare guess the Van Heerden family also will not qualify for a free house as a gesture of "compassion" like Victor Mlotshwa got from the ANC regime as well? We also do not expect lots of political movement at this murderer's court case, with lots of "racist" chanting, black baby-doll slapping – and the same level of monkey-media frenzy going on for weeks as with the previously mentioned white accused court cases. We expect this black racist murderer also will get off with a light "wrist slap"– just for the sake of "political correctness." There is something seriously wrong with South Africa's judiciary these days- very seriously wrong in the form of race-based hippocracy that lead to the gross rape of justice – and unfortunately you only find that out especially if you are a white accused. 
SOURCE:
White Nation Network
WHITE NATION– WE DO NOT HATE WHITE LIBERALS– WE SIMPLY DESPISE THE FILTH!!
C'MON- SHARE OUR LINK