Do you have news to tell us? Send your e.mails with news and inquiries to: w.nation@mail.com
Register with us for free to follow our news on the right-hand tab
Article posted by: White Nation correspondent Cape Town      January 04 2019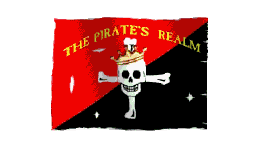 SOUTH AFRICA– THE  PIRATE's REALM DOWN SOUTH
THE ANC – true to their now renown nature of wasting tax payers money on "bling-bling" and blue chip already are kicking off in style- and not how- but purchasing 20 brand-new Ford Rangers ( among many) – equipped with state-of-the-art large speaker systems on custom-made frames to make sure their bullsh*t propaganda, empty promises  and lies are carried across the airwaves far and wide. The majority South Africans true to their nature again- will sit and worship  "God"  on Sundays- all while they vote for  the DEVIL during election days.
And that is why the devil require so many new Ford Rangers: So he could reach the each and every last single one of the deaf and dumb population to mind-f*ck them with lies and empty promises again. We do not even want to enquire just who was the lucky ANC-LOTTO winner of this tender. We can already guess. AND on the end of the line it will be the tax payer that will have to fork out the cost in some weird turn of events as the ANC's scrupulous policies go.
And as you can see-Mpumalanga registration numbers… all of them. We freeze to think how many of these are running rampant across the country in every province….and at what cost?  Perhaps the ANC Deputy President David Mabuza  knows where the money comes from as he is an expert in laundering money. Or was VBS the kind donator?  It's absolutely obscene and disgusting the levels these Mafia mob regime will go to, to ensure that they remain in power. Can you imagine the cost to the taxpayer on display here?? Why waste money on this?? We all know that, even if they lose at the elections, they will somehow manage, by hook or by crook – invariably the latter – to "tweak" the results in their favor anyway. What a hateful, greedy, arrogant, full of themselves detestful mob they are!!! They can waste millions of rands on "bling-bling" and blue chip- all while 70% of their support base grovel in poverty in squatter camps across the country. And they still think we are going to pay taxes to support their gluttony for money to be wasted? 
Their waste simply knows no boundaries- like the R 87 000.00they wasted on 4 measly beds for their "ministers"– money that could have fed 10 poor households for at least 6 months. Then there is that blue chip salaries that also are on their way for the useless bums:
Apart from the benefits added to their salary packages, more than 9,000 councillors received salary increases, according to Co-operative Governance and Traditional Affairs Minister Zweli Mkhize's notice in December Government Gazette. The council convened, and the resolution was reached when the majority of councillors approved the increase and obtained permission from the MEC for local government. Mkhize said he consulted with MECs in each province.
Hefty increases for councillors
According to the notice, members of the executive committee, chairpersons of sub-councils and whips will pocket R1,027,223, while speakers and deputy mayors will walk away with R1,090,488. Mayors in metro municipalities will get a whopping R1,350,250. Furthermore, Mayibongwe Maqhina from Political Bureau reported that:
"Councillors elected to a district municipality will be entitled to a sitting allowance per meeting amounting to R1020 regardless of the district council or committee meetings on a specific day."
Salary package benefits
As for benefits, councillors who use their own transport will be reimbursed for the travels – those driving municipal-owned vehicles won't receive this benefit. In addition, councillors will also be paid a phone allowance and a data allowance of R3,400 and R300 per month, respectively. They will receive a municipality-owned laptop or tablet, while Councillors who are visually impaired will receive a Braille reader. Councillors will also receive life and disability cover at the municipality's (tax payer) expense and will be covered for damage to their property or assets as a result of riot, civil unrest or public disorder.
"The special risk insurance on residential property will be limited to R1.5m while on vehicles it is limited to R750 000. The life and disability insurance is limited to two times the total remuneration package of a counsellor."
Yea…..mob land is the place to be with pickings a plenty if you wave the right color political  card.  Theft,fraud and violence,South African MP's do it all.A culture of impunity has made the South African parliament one of the most scandal-ridden governments in the world whereby MP's are arrested for drunken driving,shoplifting,fraud and varied corruption offences.
Of the 535 ANC MPs, 29 have been found guilty of domestic violence, 7 have been arrested for fraud, 19 have been accused of bouncing fraudulent cheques,117 have been involved in at least two businesses that have gone bankrupt,71 cannot obtain a credit card because of their bad credit ratings,14 have been arrested on drug-related charges,8 have been arrested for shoplifting,84 have been arrested for drunken driving. And they are the ones writing "laws" for the rest of the population to follow. Irony upon irony. It can only happen on the planet of the apes.
Tony Yengeni,the former chief whip of the ANC,who was convicted for fraud in 2003 while chairing the country's defense committee said this of their ANC elite of which he's  part of:"What does the high court got to do with my life?I don't have to ask permission from them to do certain  things. The same Tony Yengeni now is the  head of the crime and corruption ethics committee ! When asked about his numerous luxury cars which includes a MASERATI and two BMW's he replied "many other people have cars including white people who still have all the wealth of this country". There ol' criminal Tony is pulling the race card again to substantiate his own corrupt standing.  For those brought up in the townships politics becomes the doorway to self-enrichment. Survivalism in Mob land  is seen as political " entitlement."Few ANC MP's ever goes to prison.
2.The Washington Post newspaper wrote this:
South Africa loses billions of dollars due to negligence and corruption by the ANC Government.
"A South African government minister reportedly spends the equivalent of nearly $70,000(US) of taxpayer money on a trip to Switzerland to visit his girlfriend in jail who is facing drug charges,then tells his president that he was on official business.He claims to have been on sick leave since February.Another minister and the police chief were implicated in an unlawful deal to lease police buildings at inflated prices,which then cost taxpayers more than $250 million(US).
These incidents pale beside the sprawling,routine corruption and negligence in South African governance exposed by Willie Hofmeyr,the head of the anti-corruption agency known as the Special Investigating Unit.Hofmeyr told Parliament that around 20% of all government procurements or more than $3.8 billion,go missing each year-most of which gets stolen and the rest untraceable because of negligence.
The South African government barely blinked when that report was made. Hofmeyr is currently investigating more than 900 cases of questionable contracts and conflicts of interest,valued at more than $635 million.The worst theft,he said,takes place at the local government level,where there wasn't that much oversight. Recommendations were made to Zuma to act against corrupt ministers.And what is Zuma's response to all that?A presidential spokesman said at the time "that Zuma would respond to the recommendations when he is ready".
3.From the New York Times newspaper tells us this:
South Africa Slips From the Moral High Ground says ALAN COWELL.
"South Africa has never liked to see itself in any way as run-of-the-mill country,instead preferred to cast itself as aloof from the corruption,strife and misrule so often associated with the continent to its north. Hence Thabo Mbeki's calling the country's first democratic election in 1994 as "an African Renaissance".
However South Africa have become a different country under its newest coterie of the most powerful  that surrounds Jacob Zuma and has since lost its claim to the moral high ground. Archbishop Desmond M.Tutu, said recently of the ANC "Mr.Zuma,you and your government don't represent me…You represent your own interests." The archbishop's remarks provoked some sharp reactions from the ANC. "In the GREATER scheme of things,who is Bishop Tutu?A prelate who was won honors because he raised his voice against apartheid? Who did not?" said ANC veteran Thula Bopela. Corruption and patronage have replaced principle and promised transparency in South Africa.
Author Njabulo S. Ndebele wrote "South Africa have become corrupted by the attractions of instant wealth, reflecting a potentially catastrophic collapse in the once cohesive understanding of the post-apartheid project as embodied in our constitution.The ANC functions as a state within the state,and it thinks it is the state."
Dr.R.Simangaliso Kumalo,the head of the School of Religion and Theology at the University of KwaZulu-Natal,wrote:"Pretoria seemed to side with dictators like President Robert G.Mugabe in Zimbabwe or Col.Muammar Qaddafi in Libya blending its debts to those who supported it in the liberation struggle with a hard-nosed pragmatism. "
Political analyst Eusebius McKaiser said in a lecture in August,discussing South Africa's role in the Libya conflict:
"It is clear to me that we do not have a moral foreign policy.There is little indication that our foreign policy is consistently and genuinely informed by a thorough commitment to project our domestic constitutional principles onto the international arena."
Indeed, those principles —or the threats to them — lie at the center of the debate.Two years after their first free election in 1994,South Africa created a new constitution guaranteeing rights that much of Africa had shunned,ignored or undermined and seeming to lock the land onto the moral coordinates of its struggle for democracy. But the ground has shifted.Max du Preez,a leftist liberal journalist and author wrote:"Nothing anybody says or does can be taken at face value any longer, because we suspect this can only be explained if one understands what the doer or speaker wants to achieve in terms of his or her factional interest." So from a government minister,a front-page sex scandal and claims of a honey trap set by "spooks" determined to crush enemies of the president! What an interesting government South Africa has in power!Turbulent some might argue,but so very much corrupt as well.
The ANC will be on trial as public hearings into state capture at the Zondo comission kicks off, but the final test will rest with prosecution entities, according to analysts. The judicial commission on inquiry investigating the alleged plunder of state funds during former president Jacob Zuma's rule begins public hearings on Monday that could have potentially dire consequences for the ANC.
The probe led by Deputy Chief Justice Raymond Zondo will likely implicate a number of the ANC's past and serving leaders in what's widely become known as state capture – reputational damage it can ill afford as it gears up to contest next year's elections. Ex-finance minister Pravin Gordhan, who now oversees state companies, has said more than R100bn may have been stolen. Now we can understand where the 20 new Ford Rangers ( and we suppose hundreds more)  fit into the picture…..again corrupt " tenderpreneurs" and side-kicks. Now we still await the thousands of free yellow ANC T-Shirts, bribes and food parcels to arrive for the 2019 election campaign as well. The Afrikaans people have such a beautiful term to describe these ANC mobsters-  and ironically the term by itself eerily connect them somehow with Ramaphosa's questionable reign as well- they call them………. "Rampokkers!"
SOURCED:
https://www.news24.com/MyNews24/How-corrupt-is-the-ANC-20111122
WHITE NATION– WE DO NOT HATE WHITE LIBERALS– WE SIMPLY DESPISE THE FILTH!!
C'MON- SHARE OUR LINK