Do you have news to tell us? Send your e.mails with news and inquiries to: w.nation@mail.com
Register with us for free to follow our news on the right-hand tab
Article compiled  by: White Nation correspondent Prertoria      January 09 2019
ALSO VISIT:
We're voting ANC – whites in Krugersdorp
Ramaphosa: " Land WIIL be expropriated without compensation."
ANC is the only organisation that can rescue SA and make it the best in Africa' Ramaphosa
Mad Crowd chants 'Zuma, Zuma' after Ramaphosa speech
Blacks (again) torched two high schools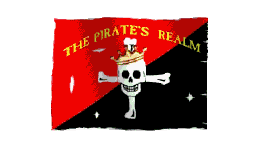 SOUTH AFRICA– THE  PIRATE's REALM DOWN SOUTH
THE political bullsh*t is  rolling across the South African wastelands again. This year is election time again – and the political "kakka-birds" are going into mating season soon –  ruffling their feathers again to prepare for their 5-yearly fornication with the multiple "previously disadvantaged" bitches that eagerly awaits them to display their different faux colors. 
One of the main attractions of this macabre venue ostensibly must be  ol' Cyril the fake " Squirrel." Ooops…Did I just say "fake?" Yip- that's what I said! Why is he "fake" then? Well- there is a nasty roamer doing the rounds on the social media that the "Squirrel" did not  earn his presidential colors the "democratic" way at all-(not that anything in South Africa these days can be described  "democratic" anymore ..whatever that term means )–  but from what we heard- the Squirrel happen to be yet  another usurper to the throne…..as Zuma was. According to what we have learned the Squirrel got his false stripes through bribery at NASREC. His cronies bribed the supporters to support the ol' Squirrel into the top job. But then his cronies fail to  honor their "agreement" with certain "supporters" after the Squirrel landed on the highest branch- and there we have it- some "supporters" let the cat out of the bag!
With few months to go before the elections, the African National Congress ANC are in for another scandal following a leaked document by IPID boss. The Independent Police Investigative Directorate (Ipid) believes money from a contract irregularly awarded by the police at an inflated price was to be laundered for the purchasing of votes at the ANC's national conference in December 2017. It was during the same conference that Cyril Ramaphosa overcame his political opponent Nkosazana Dlamini-Zuma by about 200 votes to become the party's president.
Now you can understand why we- the more "enlightened" ones- rejected this kenniving ANC mobsters from the day they set foot on South African soil. They are a bunch of con-artists , conspirators , pathological lairs and thieves. And it appears ol' Squirrel also is living up to that legacy.
BUT you have not heard the best yet! This week the Squirrel popped another surprise: The ANC is the only organisation in the country "committed " to improving the lives of the "people,"  -the Squirrel "promised"  his naive harem of ANC-card waving bitches on Monday. He was speaking to squatters of the Masinenge informal settlement (illegal squatter camp) in Marburg, on the lower south coast of KwaZulu-Natal.   Before the Squirrel addressed the community of Masinenge, he visited the Masinenge Housing Project, where some of the shack dwellers have been given brand new RDP homes. It must've been the first time the Squirrel set foot in a squatter camp!"Their dignity has been restored. They can see, smell and touch the work that has been done by the ANC-led government," said a very proud Squirrel to the media.
The Squirrel then promised his party would "deliver on its promises " and "build a better future " for the citizens of the country. "It may take us some time, but we will be able to deliver because we are the only organisation (???) in the country committed to improving the lives of our people," he said. Now there we though the mob already "promised" to "deliver" on their promises in 1994 …and here we are- 20 years down the line and not a single promise was "delivered " yet- but the poverty level rose by a staggering 47% since! But the Squirrel wickedly kept that "back-door" open when he added " It may take us some time." What the Squirrel meant is that "some time"  according to the ANC's calendar – may be right after "Jesus came." 
The Squirrel said January 8 was a very important day in the history of the ANC, "as it turns 107". "Many parties have been formed and have faded away, while the ANC still stands. From tomorrow (Tuesday) onward, we will tell the people what the ANC will do to take the country forward and make it the best country in Africa. On Saturday, we will be setting out our plan for the country going forward when we launch our manifesto," he said.The Squirrel also promised that the ANC-led government would create jobs this year "in order to improve the economy of the country".
THEN came the clanger: Ramaphosa casually then stated that the old corrupt jail evading Jacob Zuma could help him unite the ANC! " "It is even more special when I am working with Comrade Jacob Zuma, who I worked with for many years. He is still a leader in the broad ANC that can play a role in helping us to unite the ANC," said Ramaphosa. He then whispered to the poor disillusioned crowd that Zuma remains leader of the corrupt ANC. " We are displaying unity of the African National Congress. It's not only around my presence here and former president Jacob Zuma, but all of you being here. But of course, it's even more special when I walk in once again at [Ohlange Institute] with comrade Jacob Zuma who I worked with for many years and who is still the leader in the broader ANC." he babbled. Ramaphosa also ensured his naive bitches that land "expropriation" without compensation will proceed and only blacks will receive back this they have been "denied" for so long.
Good heavens– the old mobster has got umpteen fraud and corruption charges against him- and here comes the Squirrel and for f*cksake announce that Zuma be brought back into life again- not sent to jail- but back into politics. Now how do you figure that: If we were to be charged with merely ONE charge of fraud or corruption- the Stassi police will be on our doorstep in a jiffy- dragging us to court and to jail- but alas- here comes the corrupt ANC and protect their own criminals? This criminals from Robbin Island surely apply double standards and in 25 years not ONE of the buggers caught stealing were sent to jail! They simply wait for the ruckus to blow over- then simply re-appoint the perp back into another position. And ol' Cyril is sparing no effort in his quest for the perfect display to win the hearts of every loose political harlot.
THIS is not a list of the country's most wanted criminals folks- well- not as yet for now. This is the ANC's list of scrupulous candidate robbers  for the 2019 election. And as you can see- all the old robbers are back on the list…Ramaphosa…Cronin, Davis….Dhlamini Zuma …Pandor…Sisulu – the whole nest full of rattlesnakes.
And there you have it folks! Can you hear the rolling thunder of political bullsh*t promises across the landscape coming in again? Making SA the Best country in Africa? Create jobs while hundreds of companies are closing down currently and all food producing farms about to be "expropriated?" Improve the economy while South Africa dithers a hair's width above junk status with a staggering debt currently at R 2,940,609,227and rising with another  Chinese loan of R370bn on top of ESKOM's$2.5 billion loan from China in process.? Hell- the Squirrel really is throwing the manure thick on the green grass this time!  And Cyril is a clever Johnny- he also made sure he visited the Jews and conned them as well for their (preferably financial) support.
After  20 years of mismanagement, maladministration, corruption , money laundering and down-right mob racketeering Cyril now again want to promise his "people" that under mob-rule South Africa will become the "best" country in Africa.  "They can see, smell and touch the work that has been done by the ANC-led government"- he said. He surely must've been talking to the three blind mice! Never in the history was there a more incompetent bunch of kleptomaniac fools in charge of a country like this bunch.
LOOK- when you talk about corruption and wasting of tax payers money THEN you talk in the same league as the  the ANC. They maybe have not invented this two dubious professions- but they surely have taken it to the level of perfection. For instance: This idiots now want to erect statues at the eThekwini municipality and was planning to splash out more than R20 million on ANC statues. It was reported that two new statues of the terrorist Nelson Mandela and Oliver Tambo, which would be erected in Durban this year, would set the city back R20 million. WTF….will the statues be made out of 24 carat gold? Or was the tender again humongous blown out of proportions by the "brothers" supplying the two ugly pieces of art? As if there is not enough bloody useless propaganda statues of Mandela littering the free world already.
The we have the case of wasting money on ANC cadre housing. In the 2017/18 financial year, R45.85m was spent on maintenance for official "ministerial"  residences in Pretoria and Cape Town, according to Public Works Minister Thulas Nxesi. Nxesi, in a written response to a question from DA MP Malcolm Figg, said R14.59m was spent on maintenance of ministerial houses in Pretoria in the 2017/18 financial year, and R31.26m for residences in Cape Town. Now the question is why was so much money spent on houses these critters barely reside in- up and above the humongous salaries , royalties, freebees and extra fees they get while they are not competent to do their jobs and not even worth earning half of it? Another case is the purchase of lots of campaign vehicles with state of the art loudspeaker systems these oafs now procured on the tax payers cost to promote their criminal party for the coming elections that again will cost thousands and ostensibly the tenders dished out to their cronies.
Then we have the case of David Mabuza– The New York Times, published an in-depth and devastating investigation of how the country's Deputy President allegedly siphoned off millions from Mpumalanga schools to "buy loyalty and amass enormous power" in the party.  Mpumalanga province, said the NYT, had become known "as one of South Africa's most dangerous. Nearly 20 politicians, most from inside the A.N.C., were assassinated in the past two decades, some after exposing graft in public works projects". By Monday evening, two days after publication of the devastating investigation, not a peep from the ANC, Mabuza's office or anyone else.
Then there is another damming report that states that more than 2,000 workers have lost their jobs in the latest South African "land reform" madness — which intends to appropriate white farms and hand them over to blacks — as one of the country's largest tea plantations, formerly run by Lipton Teas International, has totally collapsed into weeds after less than ten years in black hands. But the ANC is hell-bent on stealing ALL the white farms – and we can foresee all that farms are going the same way the Lipton farm went as it already is a fact that 90% of the white productive farms handed to blacks became total failures in the the ANC's  claws. Anybody with more than 3 brain cells would tell you that this is a recipe for total food security disaster. We will not even mention the total implosion of all the state departments, hospitals, education, defense force ,etc-  and rife corruption going on in the SOE's such as ESKOM,SAA,SABC, Transnet, the Post Office and so on. But when an uncorrupted  white man gets appointed in a state entity- the racist blacks go ape.  The Liberated Metalworkers Union of South Africa (Limusa) on Monday rejected the appointment of Daniel du Toit as the group chief executive of State-owned arms manufacturer, Denel, saying that the minister of public enterprises must implement employment equity recommendations. The department of public enterprises last month announced Du Toit as the new group chief executive after Cabinet approved the appointment. He is expected to assume duty on January 14, 2019.
A white man was admitted to the Bertha Gxowa Hospital on 28 December 2018. Racism and deliberate negligence against whites plays a major part in especially state hospitals. This is how he was handled he was tied to the bed not allowed to used the toilet.  The black staff lied and said he "fell " and bruised his legs . Note the left over drips lying around the ward not being cleaned . They also neglected him and left him lying  in his own urine . Most of the state hospitals are in this sorry state.  Now this is how Ramaphosa intend to "improve" the lives of the "people" while the whole health care are busy falling into tatters? Racism also is rife against whites in Ramaphosa's South Africa. When a white man gets appointed into a senior government position- all hell brakes loose. Then there is the white squatters that lives in squalid conditions – what are Ramaphosa promising them? 
White farmers and white people especially are targeted by black terrorists for their bloodlust and their horredous killing apetite. In the latest farm attack at Pienaarsrivier on the farm Zaagkuildrift at approximately  22H00  three black thugs attempted to attack the white farmer and his family. However – the farmer and his family together with the area security fended off the attack- resulting in two perps arrested  and one got away. Also in Marble Hall farmer Francois Bekker was attacked on  his farm  Toitskraal and was tied up. Two 9mm hand guns and a  3006 hunting rifle was stolen. Five black thugs then fled with his Toyota Hilux pick up which later-on was found under a bridge. Whilst the South African president, Cyril Ramaphosa, and the ANC mob regime  is denying the existence of these attacks, the horrific fact is that the white minority are under siege and black political despots  are openly calling for the killing of whites.
In the latest incident the bodies of a white  man and women in their 80's were found in their house in Sandown Road on this previous week on Sunday afternoon.   The circumstances are unclear at this stage and police have not yet confirmed whether anything was stolen. The police's Frederick van Wyk says, "A case of murder was registered for an investigation. A post-mortem will be conducted to determine the cause of death. However in South Africa criminals are protected by law- more than the victims- especially if that victim happen to be the "wrong color. " When a victim of such brutality defends him/herself and the perp gets killed in the process- the victim will be arrested for murder.
65 year old, Giel Fourie was released on bail of R 500 after being charged for the murder of a suspected burglar in his home in Grabouw. According to Giel, his wife and daughter were attacked by a black thug carrying a knife and after warning him four times to drop the knife, Giel opened fire on the burglar which ended up with his death. Giel was also stabbed in the arm during the attack. Giel will appear in court again on the 6th of May. Meanwhile a lawyer has offered her services for free if the case goes to trial
So far there has been 460  farm attacks and 64 farm murders during 2018- which again sound warning bells on food security and the ANC's  total ignorance and incompetence to safeguard their food suppliers.
België se Parlement praat oor plaasmoorde 🕯- Grondonteiening sonder vergoeding.#DANKIEDIE WÊRELD SIEN RAAK WAT IN SA GEBEUR🇿🇦———————————Belgium's Parliament talking about farm murders 🕯- expropriation of land without compensation.#THANK_YOUTHE WORLD IS TAKING NOTE OF WHAT IS REALLY HAPPENING IN SOUTH AFRICA🇿🇦

Posted by SA Nuus en Meer on Wednesday, March 28, 2018
Meanwhile In the back yard is Ramaphosa busy selling the country piece by piece to the Chinese– bringing in thousands of this invaders to South Africa. They are so happy Ramaphosa invited them to come and take over the country- they even saluted his party! His "sales pitch " naturally is that it will "create" thousands of jobs- which we all know is a brutal lie as the Chinese are invaders , have no time for unruly union strikes- and will  bring their own workforce with.
On the crime level could the ANC never control the crime in it's 20 year existence- and crime escalated during the 2017 book year according to police stats. Through the ANC's incompetence and the fact that they care a sh*t about "governing" the country- the whole protective security system fell into pieces with rogue criminals now ruling the streets while the elite criminals rule the parliament. Because of the ANC's kleptocracy and addiction to the state coffers- South Africa now sports the notorious honor of being the top criminal hood in the world.
Click on link to see what a crime infested country South Africa has become since the ANC capture of the country. WARNING– Very Graphic content:
https://www.facebook.com/james.cronje.902/videos/167110086985792/?t=7
And then we have the rogue terrorists such as the militant private armies of the EFF , BLF , APLA and MK "veterans" that keep on threatening the country with anarchy if their "demands" were not met. So how does the Squirrel intend to control  THIS bunch of criminals if his own party itself is the  prime example of corruption and crime?
MORE worrying is that the South African Defense Force is rapidly declining due to insufficient funds– which again has it's roots in the caballistic plundering of the state coffers. Even worse is the number of private security officers has more than tripled that of police officers since 1997, the South African Institute of Race Relations (SAIRR) said . "The private industry has more boots on the ground than the police and the military combined," SAIRR CEO Frans Cronje told reporters in Johannesburg at the release of a report on crime trends over 20 years.
What this points to is that firstly– the security aspect of South Africa is imploding under ANC rule and they have lost control of the crime. More money is funneled into private security than state security. And that should make the red lights flickering!  Secondly– Crime is so rife that literally hundreds of security companies now are taking on the responsibility and tasks  that normally was handled by the state security forces to protect the country's people. According to a report the South African Police themselves needed private security- and during the 2009/10 book year the police's budget already was in the exess of   R161.5m spent on private security services Police Minister Nathi Mthethwa said . And that figure escalates by every book year.
Now THAT is bad when a country's state security needs private security to protect it's members. But then again it only tells us a tale of total incompetence and a disregard by the ANC hoodlums for their own people- thus they basically now are privatizing the state security into a private security that ostensibly- are in the hands of the ANC fat cats again. Security thus then became big business! Thirdly  and maybe more alarming: Should a civil war break out this puts most of the weapon  arsenal firmly in the hands of the ANC and their Umkhonto, APLA, EFF, BLF and Zimbabwean cronies- State weaponry and private weapon arsenals– seeing that they made sure all whites especially have effectively being disarmed. While every soldier, every security guard, every gangster, every criminal and every member of rogue black political parties/organizations in the country is armed to the teeth- the whites were disarmed– left to the mercy of this black Czars and their multiple warmongering despots.
Stand outside the box for a moment- and take a  closer look to the picture you see- then make your own deductions what is really happening here. Paranoid I am not– more like bloody ALARMED at what is happening right here before our eyes: The ANC is arming the masses and disarming the minorities. What does that tell you? Now Ramaphosa want to take away the white farms without compensation. Ok- Now the white farmers resist and stand their ground-  and then what happens next? The ANC have been planning this all along. And now they are ready. Should a white up-rise or resistance occur on the farms- then Ramaphosa and their ilk will unleash this multitude of armed killers on the farmers. Some of you might be aware that in Gauteng taxis already are exercising drills to speedily transport people from one point to the other. And trust me- this is not to try getting more passengers transported for more productivity. They are training for something evil brewing. This MF's are preparing for an all-out onslaught.
South Africa already is in a state of anarchy. The ANC silently already changed the status quo of the country into a private police state. All they need now is for Ramaphosa to give the "go-ahead" by signing a state of emergency order- which will release all hell on the country. No wonder the Squirrel warned white farmers to give up their farms freely- or do it  " the hard way" like he put it. He already is quite aware what is happening. Whites and especially white farmers better stop their arrogant ignorance, ostrich politics and bloody useless Facebook games- and start preparing for the worst. It's coming- not if…but when. We've been following the trend for some years now- and the tell-tale signs are there that something very bad is brewing and the vile media forms part of this agenda.
THIS is how black political thugs operate in South Africa these days- displaying their arsenals in public without fear of being arrested- yet the ANC has big barfing and gun laws going on about whites having legal firearms!
ANC supporters on their way to the Bronkhorstspruit Magistrate's Court.

Posted by The Citizen News on Monday, January 7, 2019
This is how they already are mobilizing the masses….
The face of South Africa today- daily violent riots and strikes. And it also appear to be only blacks that create this chaos themselves- no white or Indian faces here I'm afraid. This is an ANCYL protest. They are mobilizing the masses. So- just who is responsible for destroying the country and inflicting the most damage to the economy then?  But tomorrow they cry again because of job losses and no service delivery. How the hell does Ramaphosa intend to curb this malignant hooligans in future if he himself was a union thug?
They cannot even operate their signals without trains colliding head on under the incompetent ANC. A Head on collision involving 2 trains at Mountain View Train station yesterday at  Pretoria. How the hell do they want to run a country then?
Whites continuously are slandered by black politicians as being "racists"– whereas on the contrary- they are helping blacks where-ever they can- as with this train accident incident where whites are helping injured blacks. Where is Mrs. Malema and Mngxitama now? Why don't we see any of their party members assisting fellow-blacks in distress? 
"South Africans are psychologically sick as a result of the violence inflicted upon the majority of the country's people during the apartheid era ",  Jacob Zuma said. Now Ramaphosa is singing the same tune again- playing that race card and hinting that whites stole black land.He recons the "inequities" of the past will never be resolved if the land is not "returned" to it's rightful owners.  This lie is getting really old! The history of black South Africans has always been that of violence, death and destruction – NOT inflicted upon them by white people in this country.
Shaka Zulu, during his 10-year reign butchered more than 2 million black people in South Africa, not counting the deaths during mass tribal migrations to escape his armies. He had his warriors clubbed to death upon the merest sign of weakness. He neither took a legal wife nor fathered a son, for fear that his heir would plot against him, and had his concubines executed if he discovered they were pregnant. When his mother died, he massacred thousands of his subjects so their families would mourn along with him. Shaka retained his throne through the worst kind of sheer terror, vast mass executions, torture and mindless butchery. His brother, Dingane, was no better. He took power after the assassination of Shaka and started his reign by butchering those loyal to Shaka. THAT, among many other horror stories of black-on-black violence, is the history of Black South Africa.
During the Apartheid years it was not better. Factional fighting and tribal conflict was again the main cause of violence and death among black South Africans. During the Apartheid era, from 1948 to 1994, the average life expectancy of black South Africans had risen to 64 years, on par with Europe's average life expectancy. Infant death rates had by then been reduced from 174 to 55 infant deaths per thousand, higher than Europe's, but considerably lower than the rest of the African continent's. The African population in South Africa increased by 50%.
Deaths due to political violence during apartheid: ( Truth and Reconciliation Commission) 21 000 people died in political violence in South Africa during apartheid of whom 14 000 died during the transition process from 1990 to 1994. This includes SA Defence Force actions, for instance the 600 deaths at Kassinga in Angola during the war in 1978. Of those deaths, the vast majority, 92%, have been primarily due to Africans killing Africans, such as the inter-tribal battles for territory. During the period June 1990 to July 1993 a total of 8580 (92%) of the 9 325 violent deaths during the period June 1990 to July 1993 were caused by Africans killing Africans, or as the news media often calls it, "Black on Black" violence – hostel killings, Inkatha Freedom Party versus ANC killings and taxi and turf war violence. The security forces caused 518 deaths (5.6%) throughout this period.
During the transitional period, the primary causes of deaths were not security forces nor white "right-wing " violence against blacks, but due to "black-on-black necklace murders", tribal conflict between the ANC-IFP, bombs by the ANC and PAC's military wings in shopping centers, landmines on farm roads, etc.
In this country TODAY (under black ANC rule) as many as 18 000 people are murdered EVERY year. …and those are the official statistics. More than 400 000 people have been murdered in South Africa under ANC rule. The past 20 years have been the most violent in the history of this country since the death of Shaka Zulu …and NONE of it has anything to do with WHITE people or " APARTHEID"... but I guess if you repeat the lie often enough foreigners actually start believing the drivel coming from your mouth- like there is no farm murders in South Africa- eh Mr. "slick Jim" Ramaphosa? Unfortunately people from all over the world believe the lies you have spread and wrongly blame the Whites for Racism – !!!
BUT  More prominent Black South Africans have continued to preach about the need to end racism in the country. In this article, a concerned citizen said that the ANC is responsible for the challenges faced by the country at the moment.
"Do you know what's gonna happen If we give white people one province as their country? Within 3 years that small country will be ten times richer than South Africa. Within 3 years that country will be the most developed country in Africa. That country will have the best Farmers, teachers, Engineers, Scientists, Doctors and Business men, while South Africa is going to have a shortage of critical skills and Capital. The same week they leave South Africa, ten million black people are going to lose their jobs. Government is going to lose billions of dollars. White people are the biggest employers and tax payers in South Africa. Government will no longer afford to pay social grants.
White people created South Africa from scratch and made it the most developed country in Africa. All SOEs like Denel, Eskom, SAA were created by white people and they did not survive by receiving bailouts, they were making billions of Rands in profits. Do you know why they were making profits? Because they were managed by qualified people who had morals. Do you know why state owned enterprises are collapsing under the ANC? Because of corruption and Nepotism, the ANC gives critical positions to cadres who can't even construct a simple sentence. South Africa is failing because the ANC puts their party first instead of putting the country first."
Culled from the timeline of Kingsley Nkwatse
  AND this now is the party Ramaphosa so gleefully advertise as  the "only organisation"  in the country "committed " to improving the lives of the "people." God forbid! The ANC only left a trial of corruption, assassinations, chaos , corporate plundering, racism, union destruction and economic disaster behind them. If the majority bitches are willing to accept another 5 years of the utter political carnage- well- then I suppose they deserve Ramaphosa and his ilk. But then again if the Squirrel can lie about his bribed appointment at NASREC and about the farm murders in South Africa to the UN-then he also can lie about his criminal mob's intentions to his naive followers  to clinch this year's elections as well we suppose. Meanwhile we'll just sit and be silent observers to the magnitude of political bullsh*t  again rolling across the South African wastelands . It's mating season again- and we now will see each and every sleaze-ball political prick getting a friendly and colorful erection just  to screw the unsuspecting naive dimwit population for the next 5 years again.
WHITE NATION– WE DO NOT HATE WHITE LIBERALS– WE SIMPLY DESPISE THE FILTH!!
C'MON- SHARE OUR LINK