Do you have news to tell us? Send your e.mails with news and inquiries to: w.nation@mail.com
Register with us for free to follow our news on the right-hand tab
Article posted by: White Nation correspondent Potchefstroom    January 17 2019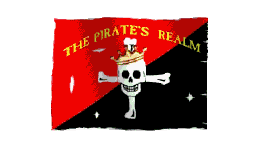 SOUTH AFRICA– THE  PIRATE's REALM DOWN SOUTH
SOUTH AFRICA ostensibly must be one of the countries in the world that posses the most resourceful nation on the planet in it's own kind of league. Resourceful not because the nation is by any means intelligently comparable to any of the 1st world nations with regard to technology, science, medical advancements, or socio economic  successes by a long shot post 1994- but they definitely take the first place in a unique kind of resourcefulness with regard to the invention of  daily newly developing survival skills.
Many a defense force and urban security or combat organizations across the world that specialize in the training of survival skills can easily subcontract a South African into their environment to help  to train them in the art of survival tactics under extreme or severe conditions such as going to work without running the risk of being hi-jacked, robbed or killed in a bank heist- or driven into a sidewalk by an unlicensed Zimbabwean in a speeding taxi – or police van. South Africans specialize in extraordinary skills such as surviving  every month with only a quarter of their salaries after being robbed blind by their government through excessive taxes and levies, survive dirty hospitals that can only be compared to mega butcher shops somewhere in the  back-streets in Taiwan or Singapore, survive a whole month with only  10 dollars in their pockets left from that quarter of their pay after being sucked dry by city councils with excessive rates and taxes, get their children safely through school grades without their kids being confronted by multiple challenges such as being recruited as drug peddlers,mules,  getting raped, getting killed in gang turf wars, survive union riots and chaos at schools, endure brutal and physical clashes with young hoodlums and bullies – or being recruited as young communists by a regime-inflated propaganda curriculum.
South Africans also are very resourceful when it comes to survival skills in farm attacks, home invasions, street robberies, house burglaries, train arson, train robberies, business protection during violent union riots, endure severe financial damages through deliberate arson attacks, murders, assaults and theft.
BUT South Africans also became masters in the survival techniques to withstand much bigger threats such as  pension robberies, political bank robberies, state coffer plundering, junk service deliveries, political and social racism, regime inspired corruption, state capturing, financial decay , state department non-functionality, water restrictions, political embezzlement and money laundering, government induced recessions, criminal dirty politicians, -and absolute incompetent fools running their country.
SO– as you can see- South Africans after 1994 were introduced into a very stringent, disciplined and a severe battery of  high-level survival training exercises and courses to prepare them for any situation irrespective of the degree of malignancy it may entail. Failure in any of this induction and training exercises may end in the permanent removal of any individual- which normally is either incarceration into one of the thousands of  dirty filth-strewn FEMA/concentration/squatter camps littered across the country- and in many cases- death. Therefore South Africans can truly claim they are the best of the best in the world concerning survival skills and techniques . However– South Africans do not apply for all these training exercises and courses out of free will- but the fact is if they don't- they will not survive another day under the brutal dictatorship of the ANC regime. There simply is no place for sissies in South Africa anymore. You simply try- or die!
BUT  the creme-a-la-creme of all this survival skills lie in their ability to survive  multiple government induced power outages (smartly termed "load shedding" by the government)  for days (and sometimes weeks)  on end. During these times South Africans adapt the uncanny ability to revert back to stone-age pre-modern technology strategies incorporating the invention of free power such as sun/'wind and water generated power,  alternative power, candle energy, kerosene lamps, gas and wood-burner driven energy- which after 1994- formed part of their daily lives. They have learned to adapt and pit their skills to survive from power outage to power outage- with little space in-between to quickly re-supply stock /material and do quick maintenance/reparation necessities before the next power outage hits them.
NOW once again South Africans must prepare to face and battle another huge power-outage exercise which might be the most extreme of tests to their survival endurance.   Eskom – the one most useless power supply SOE under ANC mismanagement- is on the verge of collapse, both operationally and financially, and is seeking to recoup its losses by further burdening the citizens of South Africa. So again the onslaught against their remaining 10 dollars begins. This is according to Ted Blom, a leading contributor to the Energy Expert Coalition (EECO), who points to unmitigated corruption and deep-seated mismanagement which has led Eskom to the brink of destruction.
Citizens burdened by Eskom's failures
Eskom, South Africa's most vital state owned enterprise, has been unable to flip a profit in the 2017/18 financial year, despite implementing a turn around strategy and being gifted exorbitant government bailouts. In fact, the power utility recently forecast a loss of over R11 billion for the year. This financial failure, compounded by a dire coal shortage and dubious maintenance plan, is reason for South Africans to worry. As power plants shudder, stocking up on candles after the festive season may be a wise decision. Eskom's looming calamity was not born recently. According to a report adopted by Parliament and penned by the Portfolio Committee on Public Enterprises, Eskom's numerous failures are a result of corruption, nepotism, fraud and state capture – all involving the same familiar faces.
Eskom's total debt currently stands at a mind-blowing R 419 billion. Unfortunately for South Africans, the burden of the utility's financial failure is going to be placed squarely on the shoulders of ordinary citizens, in the form of consecutive electricity tariff hikes; which have already been approved by the National Energy Regulator of South Africa (Nersa).
Eskom struggling to produce power
To say the situation looks grim would be an understatement. Economists, politicians, analysts and civil rights organisations agree – Eskom's self-inflicted death rattle is the stuff of nightmares. Even Eskom's board chairman recently revealed that the company was in dire straits, saying: "Eskom is in a state of severe financial difficulty. In its current state, Eskom is not sustainable." Energy analyst Ted Blom points to Eskom's drop in power production capacity which promises to plunge the nation into darkness. According to Blom, coal stations in Mpumalanga are currently operating at 72% capacity – this is expected to drop below 50% within the next year. Blom explained that the ugly situation at Eskom was only going to intensify in the coming months and years, saying: "This is just a massive Ponzi scheme waiting to collapse. All Eskom and government are doing is sucking consumers into increased tariffs which, in turn, are used to increase debts to lubricate ongoing corruption at Eskom."
Eskom Holdings SOC Ltd., South Africa's struggling power utility, expects to report a loss of more than 15 billion rand ($1.1 billion) in the year to March 31, a record for any state company. The anticipated loss, revealed by Chief Financial Officer Calib Cassim at a tariff application hearing in Cape Town on Monday, will exacerbate Eskom's already dire financial position — it is saddled with 419 billion rand of debt — and increase pressure on the government to help bail it out. The utility has said its situation is unsustainable and suggested the state take some of its debt onto its own balance sheet, an option not favored by  Cyril Ramaphosa.
Eskom's loss estimate may be on the conservative side, according to Peter Attard Montalto, the London-based head of capital markets research at Intellidex, a research company. "We are now expecting a loss closer to 20 billion rand for the year, despite a reduction in the investment pace," he said. The loss of about 15 billion rand was targeted notwithstanding that Eskom may need to spend more on capital expenditure and maintenance, the utility's media desk said in an emailed reply to questions. A turnaround plan is currently being discussed with the government, and will be made public once the process has been concluded, while talks are being held with a number of lenders to secure required funding, it said.
The Department of Public Enterprises, which oversees the utility, didn't immediately respond to messages seeking comment. Eskom has proposed that it be allowed to raise tariffs by 15 percent annually for three years to help it bring its debt under control, but Attard Montalto sees it as unlikely that South Africa's power regulator will grant its request because it abides by a strict formula when determining how costs should be allowed to feed into prices. "With Eskom likely to get a lower award than asked for, it is likely to run a significant loss in the next fiscal year as well," he said.
Zandisile Mazilazila wrote:
BEHIND THE LOAD SHEDDING
12 July 2018 – Ramaphosa together with Jeff Radebe and Patrice Motsepe goes to Saudi Arabia and the Saudis invest $10 billion at Eskom.
24 July 2018 – Eskom signs a R33 billion loan with China Development Bank.
4 November 2018 – Eskom shuts down two power plants claiming diesel shortages.
12 November 2018 – Eskom issue out a statement that "load shedding " will be back because they are running out of coal.
15 Nov 2018 – Minister of Energy Jeff Radebe leads the interviews for the National Director of Public Prosecutions (NDPP) position.
29 November 2018 – Eskom needs a R5 billion bailout.
30 November 2018 – Eskom issues out a tender advert for the supply of diesel and it closes on 3 December 2018. It was advertised on Friday and it closed on Monday.
Now wait for it:
01 December 2018 – Patrice Motsepe who went to Saudi Arabia with Ramaphosa donates R3.5 billion for now the land reform that was land expropriation without compensation. That's money going to compensate white land owners who stole land.
04 December 2018 – Cyril Ramaphosa announces new NDPP Shamila Batohi.
05 December 2018 – Middelburg Chamber of Commerce CEO Anna-Marth Ott says there's no shortage of coal at Eskom. Eskom is not collecting coal for reasons unknown.
What is happening here??
~There is no shortage of coal at Eskom. This load shedding crisis is deliberately created to loot the money invested by foreign governments. Look at the diesel tender advertised by Eskom over to the weekend and closed on a Monday. Again they are making way for IPPs while looting and bankrupting Eskom in order to later privatize and buy it at a fraction of its worth.
~Is the R3.5 billion donation from deputy Mandela money channeled through his benefiting from IPPs a scheme to compensate white land owners, should we expect more of these donations from deputy Mandela, is deputy Mandela's involvement in IPPs a strategy to channel money for their land reform?
~Why did Jeff Radebe, the minister of Energy lead and conduct interviews for the appointment of the head of National Director of Public Prosecutions? Why were the interviews not chaired by the minister of Justice? Will these people currently looting through load shedding at Eskom and the real state capturers be ever prosecuted if the NDPP is head hunted by the Sbari United Front (SUF)?
~The money invested and loaned by foreign governments is not meant for Eskom but is meant to enrich few elite individuals like the SUF and the foreign companies of the foreign governments that invested the money.
That is your THUMAMINA!!
BUT it is not only ESKOM that is riddled with ANC corruption and mismanagement that launches onslaught after onslaught against the wallets of the embattled population. Below is the sordid legacy  of ANC mismanagement and corruption from the top to the bottom that constantly attack the poor beleaguered tax payer since 1994 – and it reads like a scene  out of the horror movie "Friday the thirteenth" with Chukkie the killer doll  in the driving seat:
This is how the ANC and their malicious bands of destructive political corrupt  "cadre"  troops have been destroying South Africa (and the tax payers' wallets) . Every case below are measured in either millions– or billions. These ANC thieves don't come cheap. :
THE ANC LEGACY OF CORRUPTION
1. Multi-billion $ Arm's deal
2. E-tolling
3. Jacob Zuma's Nkandla Homestead Project (Project Prestige)
4. Nkandla Freeway Project
5. Misuse of the plastic bag levy funds
6. Police Buildings and the exorbitant lease saga
7. Travelgate
8. Tony Yengeni's arrest
9. Jackie Selebi and everything about the trial
10. Jackie Selebi's parole
11. Shabir Schaik's trial, during which Zuma was implicated but no prosecution followed
12. Schabir Shaik's parole on medical grounds, but suddenly, he has fully recovered
13. Richard Mdluli's slush fund
14. Richard Mdluli's abuse of safe houses
15. Richard Mdluli's travel agency scam
16. Richard Mdluli's abuse of state owned vehicles
17. Manto Tshabalala-Msimang's liver transplant
18. Nathi Mtethwa's private residence upgrade with public funds
19. Julius Malema's Limpopo feeding programme
20. Ntau Letebele's transport tender in Limpopo
21. Julius Malema's transport tender in Limpopo
22. School feeding schemes in the Eastern Cape
23. Ms Dina Pule and the ITC Indaba
24. Limpopo textbooks saga
25. Moses Kotane Development Agency corruption
26. Msunduzi municipality officials using more than R1m of taxpayers' money to fund an ANC rally.
27. Mthatha corruption case over fraudulent legal jobs didn't exist
28. Ekurhuleni municipality corruption in awarding water meter contracts to Lesira-Teq
29. Thaba Chweu local municipality's misuse of R3m in 2009
30. Endemic corruption at Nala Local Municipality to the point that treasury have cut them off
31. Desiree Tlhoaele's axing after going after corrupt officials in sports, arts and culture
32. Viking testing station's corrupt examiners
33. Police officers Linda Mlambo and Mahlang Shaku fraudulenty conning motorists out of cash
34. Sandton officers arrested for corruption after extorting money from a motorists
35. Willie Hofmeyer's axing
36. Mvula Trust and the Department of Cooperative Governance and Traditional Affairs' job creation fraud to the tune of hundreds of millions of rands
37. Government's endemic over-use and over-pay of consultants
38. Glynnis Breytenbach's axing
39. The spy-tape saga
40. Thosan Panday corruption in KZN
41. KZN's misuse of R785m in 2011
42. Madibeng municipality awarding millions in tenders to its own employees
43. Madibeng municipality's taxation scam with its employees
44. Madibeng municipality paying money to fictitious companies for fictitious work
45. Madibeng municipality paying for funerals that never took place
46. Madibeng municipality paying for home renovations for its employees
47. Taung municipality paying triple digit increases without consultation
48. Morake Incorporated Attorneys & the Rustenburg provincial department – R13m paid in fees for a disciplinary hearing
49. Endemic corruption at Mbhashe municipality to the point of the mayor and 7 others being fired
50. Corruption exposed by SIU at Rustenburg and Madibeng local municipalities
51. Corruption exposed by SIU at Moses Kotane
52. Corruption exposed by SIU at Bojanala District
53. Corruption exposed by SIU at Ventersdorp
54. Corruption exposed by SIU at Greater Taung
55. Corruption exposed by SIU at Tswaing
56. Corruption exposed by SIU at Ramotshere Moiloa
57. Corruption exposed by SIU at Mahikeng
58. Corruption exposed by SIU at Dr Kenneth Kaunda District
59. Corruption exposed by SIU at Maquassi Hill
60. Corruption exposed by SIU at Moretele
61. Corruption exposed by SIU at Lekwa-Teemane
62. Corruption exposed by SIU at Ngaka
63. Corruption exposed by SIU at Modiri Molema District
64. Corruption exposed by SIU at Ditsobotla
65. Corruption exposed by SIU at Kagisano
66. Corruption exposed by SIU at Kgetlengrivier
67. Corruption exposed by SIU at Ratlou
68. Corruption exposed by SIU at Dr Ruth Mompati District
69. Corruption exposed by SIU at Naledi Local Municipality
70. Awarding of tenders to Vivian Reddy following Zuma intervention
71. Twenty five cases, involving R768 827 043 in KZN in 2010 alone
72. The Glen Agliotti case
73. Diverting of public funds to Swazi King
74. Diverting of public funds to Robert Mugabe
75. Diverting of public funds to Zanu-PF
76. Funding of military equipment in Zimbabwe with SA public funds
77. Zuma's corruption in numerous cases prior to his presidency
78. Fraud, corruption, tender-rigging, kickbacks and irregular appointments at Tshwane municipality
79. Endemic corruption at the heart of Mpumalanga municipality including physical violence to avoid publication of facts
80. Public Works' endemic misuse of public funds for private residences of government officials, disguised as security upgrades.
81. Public Works leasing back property from its own employees for official use, while footing the initial bill too
82. BEE fronting for SAPS land deals outside of the main contract for PTA head office through Roux Shabangu
83. R2.4bn in improper bonuses paid out by SABC to directors
84. SABC paying fictitious staff
85. ANC controlling SABC with threats of fund withdrawals
86. SABC awarding tenders to its own employees
87. Ekurhuleni employees signing off on deals that do not exist
88. Land fraud in KZN worth R50m involving three officials and a businessman for farms and other properties
89. Department of arts and culture misuse of R42m during the soccer world cup
90. Loss of dockets relating to high profile corruption cases
91. Education department officials involved in examination selling
92. Parastatals' inflated sponsorship of events hosted by the Guptas and New Age
93. New Age website having massive funds diverted its way from government budgets without readership stats to speak of
94. The City of Johannesburg rigging a large tender in favour of Regiments, an ANC-connected empowerment firm central to a consortium that made the JHB mayor's wife a *multimillionaire.
95. On-Point Engineering securing Limpopo tenders through Julius Malema and his accomplices
96. Amathole district municipality awarding irregular tenders relating to vehicle tracking
97. John Block's R112m tender fraud relating to water purification equipment
98. Gaston Savoi's R112m tender fraud relating to water purification equipment
99. DoC official awarding R500k tender to his wife
100. Martin Masemola from Dept of Minerals & Energy receiving financial kickbacks and land for favours to friends and family
101. Bosasa and Correctional Services corruption to the tune of R3bn in tender rigging
102. Public Works corrupt relationship with Saab and the blacked out agreements that not even they are entitled to
103. R63 million tender fraud at Limpopo traffic department involving Mbhazima Sithole, 45, Felix Baloyi, 34, Mphateleni Musubu, 43, and Lufuno Muladi, 27, all directors of various companies that secured tenders illegally
104. Gauteng Finance dept awarding R23m in IT tenders fraudulently
105. Kelly Group securing labour broking tenders worth R372m by BEE fronting
106. Eastern Cape health department and their tender fraud worth over R800m in just one single case
107. Obed Mlaba securing tenders to the value of R3bn in KZN
108. KZN misuse of public money to the tune of R532m in 2009
109. Public Works in Limpopo involved in tender fraud for undisclosed sum late last year
110. Tshwane kickback scheme for tenders to the tune of R1b
111. Tshwane maladministration in their financial dept for undisclosed sum
112. Philemon Mohlahlane (ex Land Bank CEO) embezzling R19m out of the Land Bank for his personal and business use
113. Prestige Portfolio tender corruption at Public Works as investigated by SIU (this appears to be linked to Project prestige – Zuma's development)
114. Bobby Motaung's multi-million rand fraud involving stadium tenders
115. Ekurhuleni Metro IT tender for R21m that was used to buy Porsches and Mercs
116. Limpopo transport tender fraud of R63m
117. Limpopo Premier Cassel Mathale's influence in awarding tenders
118. Buffalo City Metro tender fraud of R12m
119. Ekurhuleni Chief Financial Officer Mr Zakes Myeza, Chief Director Water and Sanitation Mr Slindokuhle Hadebe, Acting Head of Department of then Roads and Stormwater Mr Moses Maliba, Junior Official Water and Sanitation Ms Nomusa Malimabe and Independent Contractor Mr Miyelani Holeni's all involved in tender fraud worth R166m
120. Julius' cousing Tshepo Malema involved in corruption and fraud through the government worth R63m
121. Pikitup tender fraud relating to contracts awarded through City of Johannesburg for undisclosed sum
122. Vivian Reddy's company awarded an inflated contract of R1.25bn for smart electricity meter reading in Joburg despite never having done anything like it before
123. Xhariep district mayor Mongi Ntwanambi's fraudulent travel expenses claims costing half a million rand a year
124. Free State Government paying R140million for their website created with a $40 WordPress template
125. Limpopo Health's unaccounted for R739m tender spend for 2012
126. Gauteng Health's R1bn corruption in 2010
127. ANC's investment body, Chancellor House, receiving yet another state tender worth billions of rands
128. ANC's investment arm, Chancellor House, receiving millions from the Medupi and Kusile deals
129. ANC's investment arm, Chancellor House, to benefit significantly from R40bn Eskom tenders
130. The spending of more than R13.5m on Nomvula Mokonyane's home. A home that was purchased for R11.5m
Zuma's position weakens as he loses battle to keep 'spy tapes' under wraps
131. Bankrupt SAA
132. Bankrupt Post Office
133. Bankrupt SABC
134. Corruption and takeover of the Media
135. The Gupta's
136. FIFA
137 Bankrupt Eskom
138 Bashir saga
139. Safa president Danny Jordaan allegedly turned to the Gupta family to cover up a $10 million (R138 million) hole in the organisation's books
140. 12 000 'dead people' doing business with SA government, says Treasury
141. 14,000 state employees who are listed as directors of companies that have been awarded state contracts in violation of regulations
142. In the 2017/18 financial year, R45.85m was spent on maintenance for official ministerial residences in Pretoria and Cape Town
143. Senior intelligence officers could land in hot water after a parliamentary committee proposed that they be investigated for allegedly "pilfering" more than R1bn from the intelligence account.
144. Trevor Manuel approved a R200 million salary golden handshake to Coleman Andrews of SAA
145. The corruption around Bidvest and Ramaphosa's business
146. Truckloads of evidence of corruption of Pravin Gordhan made rounds. Multi Billions missing in Treasury. Mountain of corruption in PIC. Banks he is a shareholder in.
147.  Gordhan award of a R10 million Contract in Treasury, to his own daughter Anisha Gordhan
148.  Top black "executives " in the SABC earns more than R 12 million
149. Florence Radzilani, the Deputy Chairperson of the ANC in Limpopo and the Mayor of Vhembe District Municipality took a R300 000 bribe for not withdrawing the money her municipality invested with VBS Mutual Bank.
150. The South African  Revenue Service's head of legal, Refiloe Mokoena, who wasat the center of granting the controversial Gupta family in a reported R420m VAT refund.
151. Suspended commissioner Tom Moyane is still getting full pay while being suspended.
152.  The South African Revenue Service (Sars) paid a law firm R120,000 to read a book to establish whether suspended Commissioner Tom Moyane was mentioned in it and whether its contents was defamatory.
153. SARS executive Luther Lebelo has racked up more than R750,000 of taxpayer money to prepare his submission to the Nudgent commission.
154. Home Affairs Minister Malusi Gigaba has been subpoenaed to answer why his department allowed an unpaid R67 million invoice owed to an information technology (IT) company undergoing liquidation to balloon to almost R800m.
155. Controversial North West MEC for social development Hoffman Galeng has been given until Tuesday to explain why more than R600 000was spent on security at his private residence.
156. ANC Secretary-General Ace Magashule is at the centre of a criminal investigation into the disappearance of a valuable Pierneefpainting from the premier's office in Bloemfontein.
157.  Ace Magashule was fingered for mismanagement amid fears that the province will be placed under administration. The Free State government's finances are in a dire state. There are various reasons for this: the botched R250 million Vrede dairy farm project; millions of rands shelled out for demolition works for the new provincial legislature complex; and more than R100 000 in monthly rentals for the provincial treasury department.
158. The Free State provincial health department is facing R1.5 billion worth of lawsuits for malpractice,while the education department is alleged to have recorded a bank overdraft of R800 million to help alleviate the financial crunch.
159. A defence force project meant to give jobless matriculants a foot in the door has degenerated into a job creation project for the children ofdefense force generals.
160. Denel accumulated a staggering loss of R 1.7 milliard rands- it's boss  Riaz Saloojee still gets a hefty bonus.
161. The South African Airways (SAA) will get R5bn, SA Express R1.2bn and the South African Post Office R2.9bn in new funding from the government (tax payer again)
162. Recently fired Transnet CEO Siyabonga Gama will still receive his salary for the next six months despite not having to report for duty.The fired Transnet boss will still be paid R3 million for doing nothing.
163.  Hundreds of millions of rands have been spent by Prasa on dodgy security contracts. Roy Moodley implicated in deals worth over R300-million.
164. Jacob Zumja and Tina Joemat  Petersen illegally sold off 10 million barrels of crude oil left the country, at $28 a barrel.
165.  A new factory   are going to build R51bn locomotives that South Africa  can't use
166.  Phumzile Mlambo-Ngcuka and the 55 000 Nigerian oil barrel sacndal
167. Tony Yengeni and  his R349 950  Merc  scandal
168. Pnuell Maduna and the oil scandal
169. Defence and Military Veterans Minister Nosiviwe Mapisa-Nqakula has been asked to clean up tender irregularities  in exess of R52 million in the SA National Defence Force (SANDF), as more allegations pile up against senior officials
170. SABC CEO Madoda Mxakwe says that the public broadcaster's top management cannot let the SABC collapse due to its poor finances that makes it technically insolvent
171.Then there were the humiliation for the SABC incompetent robbers when SCOPA chased them away to go and find R 4.9 BILLION they have wasted
172. An in-depth forensic investigation by Grant Thornton and SizweNtsalubaGobodo Advisory Services into the awarding of a SAPS/SITA contract to Keith Keating's Forensic Data Analysts amounting to R61 million for the provision of forensic light sources, has uncovered massive potential fraud and/or collusion between at least 20 senior SAPS officials and FDA employees.
173. The ANC received a R2 million election campaign donation from the bosses of VBS Mutual Bank.
174.  Stanley Khanyile' a former social development head of department in the Eastern Cape province' was allegedly instrumental in stripping some R30-million from the National Development Agency budget over two years via "rigged tenders.
175. With cash-strapped non-profit organistations (NPOs) struggling to stay afloat, there are concerns that the R1 billion being spent by the KZN Social Development Department on NPOs annually, is being channeled to bogus welfare entities.
176. A former acting municipal manager of Makhado municipality in Limpopo, Johannes Kandwendo, is to face disciplinary action over his involvement in the irregular investment of R63m at VBS Mutual Bank.
177. What was meant to be the start of a thriving multimillion-rand protea farming project is yet to get off the ground in an Eastern Cape village – despite R2.5m apparently already having been paid for 290,000 plant cuttings.
178. Parliament's Portfolio Committee on Public Enterprises is now part of a "campaign" aimed at destroying Home Affairs Minister Malusi Gigaba. This is according to the embattled minister, following reports of a leaked preliminary report into electricity provider Eskom. According to Business Day, Gigaba and former public enterprises minister Lynne Browne are among 44 people and 25 companies who should be criminally investigated over alleged mismanagement and corruption at the utility.
179. The quality of diesel produced by PetroSA has become so poor that it is on the verge of losing its last big client, Shell South Africa, which could cost the oil company billions.
180. The SA Police Service (SAPS) is planning to promote 37 former black only Umkhonto weSizwe (MK) and Azanian People's Liberation Army (Apla) "freedom fighters " to the top rank of General – a move that could see some of them skip as many as five ranks.
182. In what Daily Maverick suggested in February 2018 was the largest state-sanctioned, corporate-sponsored fraud in the history of Big Mining in democratic South Africa, an insight was provided into how 350,000 mostly unemployed members of the Bakgatla Ba Kgafela were robbed of their inheritance. 
183. DA leader Mmusi Maimane has implicated the son of  Cyril Ramaphosa in questionable financial dealings with controversial government service provider BOSASA' alleging that Andile Ramaphosa received a suspicious R500'000 payment from the company.
184. THE civil rights movement Afriforum is going to take South Africa's government Health Services head on about the waste of R 10 MILLIARD rands in the 9 provinces.
185. The Travelgate scandal
186: Nkosazana Zuma's R 50 million AIDS scandal
187. The Amersfoort Police apprehended a ANC Chief Whip Obed Thulani Shabangu (41) in connection with corruption relating to RDP houses on 18 December 2018.
188. PRASA  is a cesspit of mismanagement, breached procurement rules and looting of billions of rands in taxpayers' money.
189. SABC Boss Hlaudi Motsoeneng was illegally paid a R11,5-million "success" bonus.
190. Old Ramkraal prison: Another R 120 million ANC failure
South Africa had lost around R800 billion to ANC corruption since 1994. Not a day goes past that South Africans  are not battered by yet another sordid revelation  of the ANC's "Tsunami of Sleaze". Municipalities cannot pay salaries …SABC cannot pay salaries and is bankrupt…Denel cannot pay salaries and is bankrupt… Transnet is bankrupt …SARS is running in a minus…SAA cannot pay salaries and is bankrupt…Escom is Bankrupt…Telkom is also going down…SANDF has no more funds and is in shambles…our Government Hospitals don't even have money for bedding and our whole health system has collapsed- and now they want to screw the tax payer again to fund another few MILLIONS for this SOE miserable failures  in "bail outs " again! .Our police force don't even have vehicles to go out to a crime scene and most of police officers are the actual criminals. Nearly every minister in the ANC Government has been involved in corruption , bribery and mismanagement of tax payers funds …unemployment is the highest it's ever been in the history of our country . Our education dept has run out of funds..Crime is out of control …. people have been put into power who earns millions a year but are as dumb as shit .Fuel prices has never been so high .VAT is up, taxes are rising …land grabs are falsely touted as the 'save all'. The ANC are just as racist as the NP Government was.Mzansi has hit rock bottom and the ANC GOVERNMENT is the cause of this all . AND now they want to take control of the RESERVE BANK  and your PENSIONS too. God Forbid! Mean-while the dumb South African survivors will again vote this devious con artists back into power – just to sharpen their survival skills for the next five years all-over again. 
SOURCED:
White Nation
WHITE NATION– WE DO NOT HATE WHITE LIBERALS– WE SIMPLY DESPISE THE FILTH!!
C'MON- SHARE OUR LINK