Do you have news to tell us? Send your e.mails with news and inquiries to: w.nation@mail.com
Register with us for free to follow our news on the right-hand tab
Article posted by: White Nation correspondent Cape Town    January 19 2019
ALSO VISIT:
State capture commission secretary to take leave following bribery allegations
Bosasa paid R1.8m towards ANC election campaign: Angelo Agrizzi
More and more whites are leaving South Africa
Watch: Gwede Mantashe at Xolobeni over an hour ago ordered police to shoot the community of Xolobeni who dont want mining in the area.
The Commando Corps: Training the white sons of South Africa to defend themselves
ZANU-PF youth militia- being given military & police uniforms, petrol & cars to terrorize citizens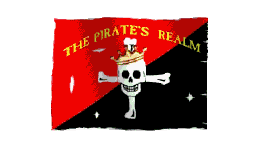 SOUTH AFRICA– THE  PIRATE's REALM DOWN SOUTH
ANC "could raid public pensions" to pay for mounting Eskom debt
ECONOMISTS and the opposition party have expressed their fears that the ANC could target public pensions in order to keep Eskom alive. A stern warning has been issued by South African financial experts, as they fear that that public pensions belonging to ordinary citizens could be used to plug Eskom's cavernous black hole of debt.
South Africans' pension funds are in the ANC's sights and the governing party may be able to prescribe future asset managers of these funds how to invest their money. It is believed that they are striving to receive funds for "socially productive investments (such as housing, social and economic development infrastructure and township economies) and job creation". Intellidex economist Peter Attard Montalto, in response to the ANC's election manifesto, said on Sunday the item in the manifesto would shock asset managers. Another thing in the election manifesto that will surprise local asset management industry is that the ANC wants to prescribe where big investors such as asset managers and pension funds should invest their money.
The ANC is once again eyeing the notion of prescribed assets, where money managers will be forced to invest a portion of their funds in state-mandated areas and/or companies. In its 2019 Election Manifesto, the party says it will "Investigate the introduction of prescribed assets on financial institutions' funds to mobilise funds within a regulatory framework for socially productive investments (including housing, infrastructure for social and economic development and township and village economy) and job creation while considering the risk profiles of the affected entities".
 Cyril Ramaphosa announced the manifesto on Saturday at the Moses Mabhida Stadium in Durban. Montalto points out that the proposals are in line with what was decided at the National Congress in December 2017 at Nasrec, but this is the first time that it has been set out in the election manifesto. Montalto expects the issue will lead to a debate on coercion on asset managers and banks to lend money to state-owned enterprises such as Eskom or SAA to keep them alive.
The DA's finance spokesperson, Alf Lees, believes that prescribing asset managers to invest their money is exactly what the apartheid government used when desperate and when they could no longer obtain capital in international markets. "Instead of announcing new initiatives to stimulate economic growth and job creation, the ANC has decided to simply" expropriate "ordinary South Africans' savings to save state-owned enterprises such as SAA and Eskom," he said. Rather than announcing new initiatives to stimulate economic growth and job creation, the ANC has decided to simply "expropriate" ordinary South Africans' savings to save state-owned enterprises such as SAA and Eskom.
Another consequence of the manifesto is that tensions can be invigorated between the ANC government and the South African Reserve Bank, as the ANC explicitly expresses itself in favor of a "flexible monetary policy that fits into the objectives of the second phase of transition. ". According to Montalto, it refers to the ANC's "national democratic revolution", and after the debate in the ANC that the Reserve Bank interferes more purposefully in the economy to promote job creation. Montalto does not believe any change in the Bank's mandate is to be expected under the bank's current leadership and with Finance Minister Tito Mboweni, but the election manifesto implies that the ANC will want to change the bank's mandate later.
The ANC now also exposes the Reserve Bank to criticism because it would be against the "second phase of transition" if it were to raise interest rates. "An independent institution should not be placed in such a position by laying down a political criterion for rating. This complicates the debate on nationalization against which the Reserve Bank is fighting, "Montalto said. This complicates the debate on nationalization against which the Reserve Bank is fighting. Reserve Bank president Lesetja Kganyago has repeatedly said the bank should remain independent to do its job after the ANC said at its policy conference in December 2017 that the bank should be nationalized, and amid the public protector's investigation into the bank and recommendation to change its mandate.
Will the ANC target pensions to save Eskom?
Discussing the issue with MoneyWeb, Intellidex's Peter Attard Montalto suggested that the ANC were likely to take the risk "at some point in the future". He suggested that the pension pot – estimated to be worth R4 trillion in total – would be an ideal target as the party look for answers from the asset management community:
"The hunt for solutions to Eskom will likely lead to a debate around the need to dictate that the asset management community and banks lend to Eskom to keep it afloat. This is very much a topic that will rear its head in 2019 – even if we don't see the policy move forwards in the short term, the risk is there in the long term."

Mike Schussler, of economists.co.za, also shared his concerns that the ANC "eyeing pension assets" in order to keep Eskom afloat. He referred to an article that was written 11 months ago, warning that the ruling party wouldn't be able to keep their hands out of the pot.

DA fume over ANC's potential "public pensions raid"

Elsewhere, Natasha Mazzone made sure the DA's voice of anger and disapproval was heard loud and clear on Monday. In a written communication circulated in the morning, the shadow public enterprises minister suggested that a lack of lender confidence would push the ANC into "raiding" our public pensions: "Lenders have lost all confidence in Eskom, evident in the fact that the utility is already rated junk status which has led to them struggling to borrow money. This means, increasingly, the only available options would be to raid public pensions or hike up tariffs."Both these options would have devastating effects on our people. It is, therefore, no wonder that Eskom is looking at ordinary citizens to foot the bill of its complete and utter failures and lack of planning."

Eskom certainly up a creek without a paddle, as they have been for years. The power utility is currently trying to secure a 15% tariff hike, which would come into effect by April. Their desperate attempts to generate revenue come as the company revealed they will be facing R600 billion of debt over the next few years.

EDITOR's FOOTNOTE:

(Amazing…isn't it- how a bunch of thugs can decent on a pre-arranged Nando's feast- then decide we gonna steal the pension funds of all the people- and nobody say a word. The ANC  thugs should all be lined-up and shot for treason against the people- and then "the people" who vote for them shot for high treason against the country!-Ed)
SOURCED:
https://www.thesouthafrican.com/anc-public-pensions-fund-eskom-fears/amp/?fbclid=IwAR2EhXjtQaBDQBJE-W1tEKw7w0gvrOSfDQKHaJVEVSLQAiQYSGdU_GF4CPI
WHITE NATION– WE DO NOT HATE WHITE LIBERALS– WE SIMPLY DESPISE THE FILTH!!
C'MON- SHARE OUR LINK