Do you have news to tell us? Send your e.mails with news and inquiries to: w.nation@mail.com
Register with us for free to follow our news on the right-hand tab
Article posted by: White Nation correspondent Potchefstroom   January 23 2019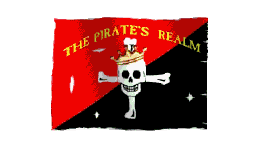 SOUTH AFRICA– THE  PIRATE's REALM DOWN SOUTH
THE majority black people-  and especially black politicians in South Africa – are some of the worst repugnant racists in the world- and that is a hard-core fact! For 25 odd years they have been screaming "racism" and pretending to be  the pathetic "victims" of white oppression and "apartheid"  in the face of the world- but now it appears that the brutal truth slammed them quite unceremoniously in that sorry " we- the previous disadvantaged" faces of them.
And short on their heels are the non-white vindictive Main Stream Media monkeys. I call them monkeys because that simply is what they are- the whole bunch of them. Only a monkey can make one helluva ruckus without making sure what the ruckus is all about but because that is his nature to make a lot of noise at the most insignificant incident- he make a ruckus. Have you ever approach a monkey and place a paper bag near him? The monkey does not know what is in the paper bag- but because he is a distrustful creature he immediately start making one helluva fuzz- expecting a snake to be in there. When eventually you open the bag and he sees there is nothing- he simply will turn around and walk away as-if nothing has happened. Now there is your South African main Stream Media monkey too- they scream at the top of their lungs about something they "think" is happening- but when the truth are revealed- they simply revert to "diplomatic" silence and pretend "nothing has happened. " That is why the South African media are some of the worst and mistrustful sources of information around. They should all be classified as fake and their propaganda malicious.My dad used to say they heard a shit bird whistling somewhere – but are not quite sure where the long-drop fell over.  And that is precisely what the majority media monkeys in South Africa are doing- especially where white Afrikaners are concerned. And that goes for the majority half-wit uneducated non-white politicians too!
We are referring to  the Coligny case here where two white farmers were falsely accused (by mainly the media monkeys) – for "allegedly " killing a poor black thief whilst transporting him to the police station as they so many times before did. The farmers continuously  denied they killed the young black thief- but on the way to the police station they had to slow down for a curve in the road- and that was then that the thief that was on the back of the pick-up- decided to jump for freedom. Unfortunately karma was not with him that day- and he landed the wrong way- in the process breaking his neck. It was an unfortunate accident- but to the media monkeys, anti-white conspirators  and racist black politicians- that simply was not enough! They simply HAD to be guilty . So they even stooped so low as to "plant" a witness" to the incident to give "evidence" against the two farmers. No autopsy report was  ever presented in the case- no other substantial evidence was presented- and the AA appointed Judge Ronald  Hendricks summarily convicted Pieter Doorewaard, 27, and Phillip Schutte, 34, of murder, kidnapping, intimidation, theft and pointing of a firearm on this questionable " evidence."  But it was a political-motivated and media influenced freak-show right from the beginning.  The "State " (that now would be the bunch of corrupt thieves in parliament)  had charged that the pair allegedly killed Matlhomola Mosweu, 16, on April 20, 2017, by pushing him out of a moving van after they caught him stealing corn from their employer's field on only the false evidence given by the planted "witness" Bonakele Pakisi. 
Ronald Hendriks– political judge that buckled under pressure from the political pigs and media monkeys to find two innocent white farmers guilty.
The sole "eyewitness"  of the incident, Bonakele Pakisi, however had testified that Mosweu, known as "Faki " among his peers, was pushed from the moving van-he testified under oath. Moshoeu's death sparked protests in the area and some residents claimed that he was killed because he was black. Several houses and businesses were burnt to the ground. On Sunday, Rapport newspaper reported that the witness, Bonakele Pakisi, admitted that he lied to court. Pakisi testified during the trial, while under cross-examination by advocate Pieter Smit: "He was thrown the first time and I was watching… I took the police to the scene and I explained that it appeared that the child was thrown from the vehicle again and again [because] the vehicle would move and then stop." He was the only person who claimed he saw Moshoeu being thrown from the vehicle.
Now he changes his story  again…
But this weekend, according to Rapport, Mahikeng preacher Paul Morule said Pakisi admitted to lying in court. In January, Morule reportedly recorded Pakisi in a Spur restaurant in Mahikeng. Speaking Tswana, Morule told him: "I wasn't there when it happened. I didn't see anything," according to Rapport. The newspaper reported Pakisi also confessed to an attorney, Kobus Burger. "I am a man of God and I can't allow two men to go to jail for murder when they're innocent," Morule reportedly said. Morule is reportedly an employee of Doorewaard's uncle, Pieter Karsten, who also employed both convicted men. However, according to Rapport, Morule asserted that his connection to the men was unrelated to his claims.
Sing a different tune….yet again!
On Monday, however, Pakisi told Sowetan that one of the convicted killers' employers allegedly offered him "R3m to change his statement. " (R 3 million rand to change a story in court….from which tree did this bozo fall from?) Pakisi reportedly said that he was "shown a firearm" (OMG…here we go…)  and "forced " to read a prepared statement "confessing" to having lied in court. According to Sowetan, Pakisi said an unknown man (Morule) came to his house on January 7 and told him that State advocate Rapule Molefe wanted to see him in Mahikeng. He said he then drove with that man and was given R1 000 on arrival in Mahikeng to "buy himself anything nice" while waiting for Molefe. Pakisi reportedly said he found Karsten and Morule waiting for him when he returned.
Offered "R3m to participate."
According to Pakisi, the two men gave him a piece of paper containing a confession that he was forced to read out while being recorded. Pakisi was reportedly offered R3m and a house if he participated. His life was also "threatened, "– Pakisi claimed.  Karsten has denied Pakisi's claims. Pakisi reportedly went to the local police station and said "one of the accused's relatives" forced him to "lie"  on the recording. Now this idiot keeps on changing his stories faster than a two-timing whore changes her dirty panties on a Saturday night gang-bang!  Pakisi was reportedly kept in witness protection for the duration of the trial and was released in August. Since then, he was reportedly attacked at his home about two weeks ago. Pakisi was also assaulted by three men last Friday, but this was a separate incident involving a woman, who was the girlfriend of one of the attackers, according to police.
Morule told Sowetan on Monday that he had leaked the recording to Rapport and that Pakisi had also confessed to Burger.  North West police spokesperson Sam Tselanyane confirmed to Sowetan that Pakisi had opened a case of intimidation. Now we ask you- this damn critter changes his story at the drop of a penny. How in hell could a so-called "judge" accept this individual's testimony – and on that questionable "testimony"- still are ready to send two most probable innocent men to lengthy jail sentences?? Meanwhile the  case was postponed to Thursday for sentencing and the two men remain in custody pending sentencing on the grounds of a testimony of a pathological lair! BAR the fact that this critter is a down-and-out distrustful political affiliated clown working hard to get a "free-bee " HOP house like that other ANC star  Victor Mlotshwa got from his ANC buddies for playing an excellent role in the coffin block buster case- and also the fact that Pakisi is a blatant lair- the case should long ago have been thrown out of court when there were no autopsy report presented already.But it appears every time someone makes him an offer he changes his tune.  On the other hand we are well aware of this new trend among black "previous disadvantaged" "victims" that now suddenly got into the newest ATM " get rich quick" scheme  lately by changing  into committed " compensation hunters" like in the Vicky Momberg case as well. This two men were innocent right from the start- but NO-the political pigs and media monkeys were not satisfied, the reader numbers are dwindling and they needed a "smash hit" to recoup their losses- so they  kept on pushing for a "guilty" verdict. "Racism" – the one biggest attraction in the South African media monkey pens – was written all over the show.
Zimbabwe is bleeding….the people are crying for help… received this clip from a friend of a friend who made it and requested we circulate it🙏🏽

Posted by Mwalimu Mutemi Wa Kiama on Monday, January 21, 2019
IRONICALLY while the whole of the racist black South African population were going ape-shit about the Coligny white farmers- we as yet have not heard a chirp from them about their own Zimbabwe "brothers" doing THIS to their own people. BUT there we have the typical black hippocrate scenario all over again- we will commemorate  Sharpville….but we will conveniently forget Marikana. We will remember Mandela– but we will demonize Van Riebeeck. We will honor Chris Hani– but we will detest Eugene Terreblanche . We will sing " Kill the Boer- Kill the Farmer" – but we will ban the old National Anthem because it "reminds" the "piepol" of "Apartheid" –  and so the whole friggen anti-white racist ape-sh*t goes on and on and on daily in the"Mzansi "circus!
While more than 47 million people are languishing in squatter camps living off the indigestion of a failed country- the ANC rats are feasting on then cream of the banquet.
In the preliminary run-up for their trial all the pernicious political demons and their jackass black hooligans organized and mobilized to make this an "unforgettable" freak show against the two "white racists." The ANC, DA ,EFF and BLF human wretches all gathered in front of the court during the farmers' first appearance- dancing , singing anti-white slogans, "toy-toying", slapping white baby dolls, waving racist banners , hopping around like castrated billy goats- and God knows what else ruckus this degenerated mentally handicapped mobsters could come up with. AND as usual- the media monkeys were clogging every tree branch for this unruly spectacle to send out the most malicious fake propaganda morsels possible to the world.
But the freak show did not stop there...no- there was more malignancy on it's  way. The case was exploited for an excellent opportunity to revert to the old African way of looting and stealing- all neatly wiped under the carpet of "social justice protests." These vagrants then waded into the small town of Coligny because they felt "offended" by these two "racists" – and in typical African custom- using the case as an excuse to start their terrible onslaught against more innocent people.A mass organized onslaught hit the town that left several houses and vehicles burnt, and shops looted and damaged as the locust swarm demanded that the two "killers"be send to jail. At least 30 shops owned by foreign nationals were looted in Coligny  since the outbreak of "community protests" around the court case- , a local businessman said during the time. "I am left with nothing, they took everything in my shop, they even took the cups I used to drink water," said Mahammed Rubel."It is heartbreaking to see your neighbor looting your shop. The took everything, including my clothes. People do not have mercy, you give them credit and help them, yet they loot your shop. People you know…" Rubel is one of 30 Bangladeshi nationals who own shops in Tlhabologang. He said collectively, Bangladeshi business owners lost stock valued at over R700,000. "We do not know whether we will be able to recover from this great loss, we do not have means to start. We are depending on donations from food to clothes. We have nowhere to go. We are now staying at the mosque and hope our brothers in Johannesburg will help us."
Renewed hooliganism and violence erupted on May 8 when Doorewaard and Schutte were released on R5,000 bail each.
"Unhappy" (politically motivated )  black hooligans  torched three houses and police were forced to fire teargas and rubber bullets to disperse a crowd that wanted to torch a house in Rietvlei. 
Schools have been disrupted since the outbreak of the violence, but on Wednesday, pupils at one of the high schools returned to class.
A lot of damage has been done.   To those two people, their families, farmers and business people in Coligny and even other places.   Why did this so-called witness lied under oath – and lie again to destroy white people's lives?   Who paid him?  You don't just put people in jail because of their skin color.    What about the real investigations, police reports, medical reports, etc?   Even if the accused were black, you must first get facts before you label anyone as a murderer. There are no proper justice system in this country and for this reason, this once beautiful country will go the same way as Zimbabwe.
BUT you see- this is the whole motivation and agenda of the ruling black Czars and their media monkeys- to instigate hatred and race division between white and black- simply because by dividing the "camps" they get to rule " 'till Jesus comes." As always the white Afrikaner and white farmer were exploited as the "fall guys" to take the blame for the scrupulous black tribesmens' selfish corrupt enrichment and economical f*ck-ups! Even the most vile of traitors- FW De Klerk– after 25 years of utter chaos and vindictive persecution of the white people of South Africa- dropped his useless liberal garments and – admitting and stated that there were no guarantee at their CODESA fornication that could ensure the current ANC rats would treat the white Afrikaner fairly. He said South Africa can no longer be regarded as a non-racial society." We're observing a disturbing escalation of aggressive racial rhetoric punctuated by ugly incidents, such as the recent victimization of a young teacher in Schweizer-Reneke." De Klerk also stressed the government has turned its back on eradicating racism from society. It took the bugger 25 years to admit the screw-up he , Meyer and the rest of the NP traitors created with CODESA- but even greedy retarded liberals sometime realize they are subhumans that can –and most of the time always– make a bugger-up of other peoples' lives.
And this vile and evil agenda did not start at political level or the courts- but it was introduced subliminally into the minds of small children by their zealot parents at home already. Wrote a Facebook user:
" I simply needed to share a comparative story to that of the North West school occurrence about prejudice in schools and how black guardians show their children to despise white individuals. I was living abroad for over 13 years and my 7-year-old child, who is white, used to go to a worldwide school and his fellow students were from the UK, US, Germany, South Korea, Japan, Canada and China. He never encountered any separation. Eight months back, we moved to Cape Town.
I enlisted my little boy at a preschool in Strand and within seven days my child returned home and disclosed to me that his black schoolmates had revealed to him that they hated white individuals and when they grew up, they would purchase weapons and kill white individuals. I was stunned, as these youngsters are only five to six years of age and how on Earth do they realize how to despise different races except if their parents instructed them? I revealed the episode to the school head, however nothing occurred. As an outcome of this episode, I needed to remove my child from school as he had never encountered this treatment abroad. Totally astonishing to see this sort of conduct in our schools and being instructed to our kids by their parents."
The white people in South Africa- and especially the  white  Afrikaners and white farmers are under constant attacks and siege from the destructive black political and media Tsunamis. The Coligny, Reitz, Middelburg, Boeremag,  Sparrow and Momberg cases are examples of the deliberate persecution of white people in South Africa by intolerant ANC misfits and especially the fake media monkeys. It is cases where clearly the law enforcement and judiciary systems were misappropriated and exploited to have  a "go" at whites , suffocate white nationalism – and keep any white rebellion against an oppressive communist system effectively  subdued .
WROTE one of the "Boeremag" members- Willem Pretorius: (It's an old letter dating 2013- but the total miscarriage of justice is clearly evident in this letter.  Also noteworthy is the fact that another political influenced judge- Judge Eben Jordaan– handed down the harshest sentences possible only in 2018 and also refuse these men bail.) 
" My name is Wilhem Pretorius. I am 35 years old and have been married since 2000. I am part of a group of 24 men in South Africa who were accused in the Boeremag Trial in 2002 of treason. We were imprisoned in 2002 as awaiting trial detainees and our trial commenced in May 2003. Its 10 years later and we are still awaiting trial. We have been repeatedly refused bail without good cause. This will be our 11th year being held in prison waiting for something. Is this not an infringement of human rights?
Furthermore, we forwarded a motion to be treated as prisoners of war while we were being accused of waging a war of independence for the Boer people against South Africa. The motion was denied with many claims of errors being made by the judge as well as the South African Prosecuting Authority. The High Court Judge was not even aware of the international law (before the motion and we had to supply him with the said international laws. Through various testimonies it has come to light that we have been set up by the very same people of the South African Police services that are handling the investigation. The whole case has been orchestrated by agents of Criminal Intelligence.
They not only planned it, but also through agents, provoked the people to take part in illegal actions and just stood watching for months, with full access to all the pertinent details, watching idly while more innocent people were becoming part of the "Boeremag" while receiving money from the secret fund. During the trial, they were listening in on privilege and confidential Client/Attorney conversations and even bugged our cells and consentation facilities. I have been tortured continually and during arrest for about 10 hours without any investigation into the torture. The high ranking Police officials which tortured me are still in the Police service and were even part of the investigating team. (White Nation have the names of these police officials) 
For the past 10 years we have been treated like animals in inhumane conditions. We have not been allowed any contact visits from our family and friends. We are asking for your help to bring these continual human right violations to the attention of the international community and bring a stop to it. The second thing that I want to bring under your attention is the parole of the other Boer people that are being held in prison. Some of them have been here prior to 1994. Their parole applications have and still are being refused solely on political grounds and they are long past the date of their initial prison term or parole."
The total and obvious bias approach by the bench towards white offenders versus the double standards applied when acting against black offenders for the same misconducts or non-conformities by the hippocrats in the state legislature simply  leaves one gobsmacked. The deliberate stranglehold the communist regime exerts on the prevention of releasing of media information which contains contents such as race , name and gender as well a certain human rights transgressions and methods applied against a certain group of people is too obvious that there is a planned agenda to prevent crucial and factual information reaching the international audience. This is one of the key factors implemented by all historical communist regimes to silence the media from revealing the truth. Cambodia, China, North Korea, North Vietnam, Russia and many other previous communist dispensations which were well documented for their gross human rights abuses also applied this method first and foremost. Targeting a certain section of the population to carry the brunt of the misconduct and failure of certain socialist structures also is well documented in historical incidents.
The courts that once was the most steadfast pillars of justice now also became kangaroo mob justice institutions loaded with bias AA judges that favor the "majority mob rule " – rapists of justice.The parliament that was the ultimate protector of the people that operated on justice, respect and dignity became an uncivilized bastion of undisciplined brawling swearing stooges  in red overalls and useless uneducated overstuffed  snoring pachyderms.
The government that once elevated the country from a war-torn British bum nugget to a 1st world powerhouse now are replaced by a black communist Mafia mob who runs the city streets like Chicago "hoods."  The schools that once produced some of the finest world leading individuals now became breeding grounds for populist propagandists and  misdirected political opportunists like Andile Mngxitama.
Let this go viral SA

Posted by Wendi Abrahams on Saturday, September 15, 2018
BUT the ANC is devious in many ways. In their communist glory they have a very big misconception that they "own" the country to ravage, plunder and sell at will.  They commit much worse atrocities against the minority groups in South Africa than "apartheid" ever committed against blacks. Under the cloak of "democracy" and flat denial  they forced 199 anti-white racist laws into power that totally alienate, demonize and prevent whites from entering the job market. These laws were specifically designed to wipe out any white Afrikaner heritage, history, social inheritance and the right to be able to earn a decent living in contravention with the UN and international human rights  acts. White farmers are murdered in a well orchestrated offense between the ruling regime, the National Intelligence, EFF and "3rd Force" activities such as the judiciary, police force and alien infiltrators such as the illegal Zimbabweans.
Case in point 1:
On 18 January 2019, at about 03:15 the home of Louis Kirton was broken into in Humansdorp, at the 'STOP N STAY'. His wife was surprised by the attacker and assaulted, she screamed for help and her 55 year old husband responded quickly. The attacker hacked  at Louis with a machete. The machete split his arm open and broke the bones, Louis also suffered an open gash on his forehead that caused a fracture to his skull.
The black thug then fled with cell phones, laptop and food supplies. Humansdorp SAPS were contacted and arrived half an hour later and told Louis that when he is out of hospital that he should go and make a case. The whole house was full of blood and they told the residents to clean it up. They then climbed into their police van  and drove off without investigating matter, looking around for suspects in the area or putting a guard there at the crime scene.The ambulance took Louis to a Humansdorp hospital where he was immediately transported to PE. It was also reported that Humansdorp SAPS were asked about the about the machete  attack and they denied that there was such an incident. However after the enquiry the detectives did arrive 6 hours after the attack.
Case in point 2:
Home Robbery in Johannesburg. 19th January, 2019. Police arrived after an hour. Victim frustrated because he wanted to open a case against the thief but South African Police Service said if he opens a case the state will open a case against him because suspect is injured after victim fights back in self defense. The incident is reported by the victim who is a black South African and does not want his name known to protect his identity and that of his family who have since been threatened by family of the accused.
Sometime or the other the ANC's devious devious operations had to come to the attention of the world- and that happened when Peter Dutton- Home Affairs minister of Australia offered sanctuary for South African white farmers that suffer under this daily terrible onslaught against them. As expected the ANC killers immediately let fly with lots of growling and flat denials- especially through their puppet PRO Lindiwe Sisulu. She arrogantly even tried to threaten Dutton. But the penny had dropped and the sound attracted much unwelcome attention for the ANC killers as one after the other international peeper and radar started to focus on what is really going on in South Africa. When the scoundrels realize their game is up they send in their "strong man" heavyweight Cyril Ramaphosa to try prevent the world paying more attention into their evil deeds than  needed. " South Africa is the safest country on earth, and no white person was murdered by a black person"– he and his "padawan" Sisulu gurgled. Ramaphosa told reporters at a media conference at the United Nations in New York the same thing.The truth is; on average, a white person is being murdered by a black person every 12 hours. One white farmer per week becomes a victim of this "slow war" (genocide). But then Donald Trump entered the fray- and the commi thugs were dealt a low blow in their midrib section when Trump announced he is about to investigate the farm murder issue. Meanwhile the genocide issue in South Africa against the whites start to make waves in the Australian parliament, Danish parliament, American news and Russian news.
NOW charges are filed against the ANC/EFF and BLF at the ICC about the genocide of whites in South Africa…
The game was up and Ramaphosa tried feebly to lie to the world again that " no white farmer ever was murdered " in South Africa and whites have "no fear at all. " But the world simply was not buying his bullsh*t! More and more voices start to discuss the issue. In a typical African dictatorship turn of events- Ramaphosa and his bastard ilk now want to change the constitution to take away private ownership in South Africa- and discuss to "nationalize" the FED. How stupid can one be?
This immediately drew the attention of Western investors- and from across the globe voices of opposition grew. Time for a regime change now are on the cards. Ramaphosa- in his typical twisting of words tried to sugar-coat his evil intentions by 're-assuring" the world that this land theft agenda will not "harm food security" and there would be no "land grabs." Again he lied as there already were land grabs in process as he was busy lying to the world.
The  bugger just keep on mincing and mixing his words and as he stumbles  along- he keeps on bungling up . And his two pumpkin patch hooligans Malema and Mngxitama was not making it any easier to keep on telling fibs to the more wary international eyes such as Trump and Fox News. Again the world refuse to believe his lies.And to top it off did the ANC wonkies tell the Israelis to bugger-off as they also are "racist" while the ANC will embrace and support the Palestinians.
Julius Malema and the BLF leader Andile Mngxitama have been allegedly accused as  Instigators of violence , terrorism and white genocide in South Africa., following vitriolic and inciting speeches publicly made to their supporters.  According to a public commentator Andi Shonna, these two men can be classed as the most racist individuals in South Africa. According to Shonna, a compilation of their dangerous speeches and investives  have been documented with dates, and charges will be laid soonest at the court before the election month.
Similarly, some blacks are against the attitude of those who incite racism and violence.  Rev Kenneth Meshoe,strongly condemns the vitriolic, dangerous and racist statements made by Black First Land First (BLF) leader Andile Mngxitama. In his rant as he addressed his supporters in Potchefstroom during the time of 16 Days of Activism for No Violence Against Women and Children, Mngxitama said about
whites, "We'll kill their children. We'll kill their wives….We'll kill their dogs. We'll kill their cats." Andile Mngxitama is an enemy of peace and reconciliation and should be arrested and prosecuted for hate crimes. Mngxitama's comments are fuel to incite violence and harm on others, based purely on the color of their skin. This hate speech borders on a call to commit genocide and cannot be left unchallenged….but not ONE of the mad hatters at the Coligny court or political environment  so far uttered one single word against him.
NOW the Squirrel is trying to cover their  sorry arses from the Trump and Western wrath by sucking up to Chinese arse for "protection." He just keeps on f*cking up!  China and South Africa have moved to expand their military ties as recent comments from President Donald Trump were met with typical guilt and communist "outrage "  in Pretoria. As Trump tweeted that he had asked Secretary of State Mike Pompeo "to closely study the South Africa land and farm seizures and expropriations and the large scale killing of farmers," Major General Shao Yuanming, the deputy chief of staff of the Chinese Central Military Commission Joint Staff Department, co-chaired a meeting  with South African military chief General Solly Shoke in Beijing. In the latest sign of Chinese plundering  in a continent often overshadowed in U.S. policy, the two military leaders signaled greater cooperation in regional and global security issues. Clearly Ramaphosa also forms part of the dictatorship-brotherhood. However  this "Chinese Checkers" move from Ramaphosa  is NOT going to end up well- trust us. Think about it: Just next door the Zimbabwean Mangwagwa oaf just signed away almost his whole little colony to the Russians in multiple agreements last week. Now we have the Russians, the Americans and the Squirrel's Chinese buddies all down South for one very happy family "reunion " before their nuke toys  arrive- all hell brakes loose-  and the poor black masses of South Africa's "free bee" squatter communities again become cannon fodder and moving targets. So much for African politics! And this all started with the white farmers. Shee-ooo-weee! That friggen Boers! 
Black Superiority- a deadly poison
Front National wrote:
"Mmusi Maimane caused a lot of resentment with his comments on how the DA plans to wipe out "white superiority". Andile Mngxitama and Julius Malema are constantly harping on about 'White Monopoly Capital' and Zuma and Ramaphosa are obsessed with the theme of "white settlers" who "stole land" and "exploited black people". Us, who have lived in this country for 350 years, knows one thing from experience. Nobody is as cruel, as merciless and as ruthless to a black person as another black person.We have experienced this during the township violence in the late 80's and early 90's when ANC and IFP members "necklaced" each other, hacked people to pieces, burned them alive, forced elderly women to drink bottles of paraffin for buying from foreign owned shops. We can share horror stories all day long.
When, however, the black man becomes powerful and wealthy, he creates around him an air of superiority infinite less worse and very much more objectionable than what white superiority ever can be. He looks down on his own people as if they were vermin. We have seen this so many times. Use the poor to vote for us and keep us in power, apart from that – treat them like filth. Why else, one wonders, would ANC dignitaries turn their backs and eat as much as they want, while one of their own are standing on his knees begging for a scrap of food? Black superiority makes black people beggars of their own people. Could you explain that to us, Mmusi? When do you plan to tackle black superiority then?"
As for the Coligny role players Doorewaard, Schutte, Hendricks, the ANC,DA , EFF and  Pakisi…well- they are the true reflection of something much bigger and much more sinister that is happening in the country and the degree of sickness the South African society became after the 1994 state capture by the communist legions. . They are the small ants…the "nobodys." But then every ant colony starts with one ant again. It is because of 25 years of oppression, dehumanization, genocide, discrimination, murders, corruption, plundering, maladministration , black racism ,  evil ideologues and PAN-Africanist greed that now brings the big ant eaters to the table. Julius Malema and Mr.  Mngiwhateverishisnamexitama prophesized and advocated they want war. They arrogantly were taunting the Boers, heckling them and mocking them. Provocations was at an all time high.
Well- it appears they are going to get that war….more than they bargained for.And whan that war eventually happens- these 3 black stooges , their ANC/EFF/BLF cohorts , newspaper editors – and white traitors – all who had such a field day persecuting the white Afrikaners this past 25 years-  must by no means think they are going to flee the country or hide somewhere in a black township when that happens- because the Boers have a long memory and will prevent them from crossing the borders or jumping a plane or ship. They will seek them, sniff them out- and reel them in to appear before a full bench of very unpleasant Boer judges to meet them as Malema wished for so many times…toe to toe!  The charge sheet is long. They are going to pay dearly for their threads, murders , genocide – and loud mouth attacks on the  Boers.  More than 4000 dead farmers and their families' silent cries seek justice from their graves – and they will get it sooner or later. A "koppie" full of white crosses bears the silent witness to that.
SOURCE:
White Nation
WHITE NATION– WE DO NOT HATE WHITE LIBERALS– WE SIMPLY DESPISE THE FILTH!!
C'MON- SHARE OUR LINK