Do you have news to tell us? Send your e.mails with news and inquiries to: w.nation@mail.com
Register with us for free to follow our news on the right-hand tab
Article posted by: White Nation correspondent Cape Town   January 25 2019
NPA confirms shocking Moyane drug allegations
ANC Officials looted millions in land reform scam
Ramaphosa accused of wanting to get involved in Zimbabwe for personal enrichment
Ramaphosa's land theft agenda lie to the world- but back home a real one
Another blow to Afrikaners as ANC scrap Afrikaans as official language on TUKS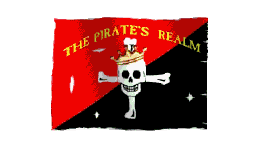 WARNING- VERY GRAPHIC CONTENT! NOT FOR SENSITIVE VIEWERS
SOUTH AFRICA– THE  PIRATE's REALM DOWN SOUTH
" The Kingdom of God belongs to the righteous believer because the kingdom of earth was stolen by those miscreants who's only lust is for political power and might." –Andrew K. 
SO– The whole nest of corrupt greedy leading  rattlesnakes now eventually were exposed  by former Bosasa CEO Angelo Agrizzi…and that nest is rotten to the core – and filled to the brim!! NOW South Africans and the world for that matter- can sit back and watch  first hand how deviously the Corrupt Brothers Inc.  con-artists will create loop-holes for the identified dirty reptiles to slid through the security net of the prosecuting authorities.  Like Mugabe, the SA politicians are sucking the  country dry and it is heading towards being just another black failed state.
Well, the truth for a change. So few and far in between…

Posted by Ronel Storm on Sunday, January 27, 2019
Agrizzi detailed how the money that changed hands was so much, it became monopoly money, with Bosasa allegedly dropping between R4m-R6m on bribes a month. Agrizzi said the money was kept in vaults at the Bosasa headquarters before it was delivered in grey security bags. Bosasa allegedly forked out millions in bribes to government officials and departments to secure contracts and tenders.
Agrizzi claimed that Bosasa forked out R1.8m for the ANC's election campaign in the North West five years ago. The department of correctional services allegedly also benefited from Bosasa. Prior to Tom Moyane's tenure as prisons chief, Agrizzi claimed the company paid the department R500,000 monthly, between 2008 and 2016. When Moyane became national commissioner for the department, Bosasa increased the bribe payments to R750,000.
Environmental affairs minister Nomvula Mokonyane dominated headlines as she was heavily implicated by Agrizzi. The former chief operating officer claimed that Mokonyane had for years received a monthly payment of R50,000. These payments were made in an unspecified time frame.   Vincent Smith, former chair of the portfolio committee on correctional services and  ANC MP, was among those implicated by Agrizzi. Smith is alleged to have received a lump sum of R671,000, which he initially said was a loan.
The following dirty bunch of "elite"  ANC and other political swindlers and racketeers was identified who took comfortable bribes from Bosasa in return for little "favors" (The main peanuts in the packet is highlighted and starred) :
Accountants of Bosasa that knowingly cooked and manipulated everything:
Jacques Van Zyl

Carrien Daubert

Rika Hundermark &

Carlos Bonifacio
"Dirty Bunch" South African  beneficiaries according to Agrizzi
Nomvula Mokonyane *

Sesinyi Seopela

Vincent Smith*

Magagula

Winnie Ngwenya

Linda Mti

M Nxele

Andries Van Tonder

Zwelinzima Vavi*

Xoliswa Sibeko

Floyd Shivambu*

Josiah Maako

Oscar Mabuyane*

Maria Mabena

Dali Mpofu*

Shishi Matabella

Mkabela

Gwede Mantashe*

Dikeledi Tshabalala

Zack Modise

Mollet Ngubo

Julias Malema*

Nomgcobo Jiba (NPA)

Jackie Lephinka (NPA)*

Lawrence Mrwebi (NPA)

Grace Molatedi (NPA)

Danny Mansell

FW De Klerk*

Dudu Myeni*

Paul Mashatile*

Jacob Zuma*

Kevin Wakeford (SARS)

George Papadakis

Reggie Nkabinde

Zizi Kodwa*

Sam Segota

Andile Mngxitama*

Tom Moyane*

Brian Biebuyck (SIU)*

Hlaudi Mostoeneng*
Mnikelwa Nxele
Andile Ramaphosa
Cyril Ramaphosa
Secretary general Sbu of Popcru
Lindiwe Sisulu
Brian Molefe
Desmond Nair
Bosasa allegedly forked out millions in bribes to government officials and departments to secure contracts and tenders.
AND more worms are about to crawl out of the can as the Zondo commission  proceed to hear some every startling but not quite surprising evidence now exposing the type of rats that for so long have been hiding in the money racketeering sewer. Some of the names such as De Klerk, Zuma and Floyd Shivambu  are old criminals and quite synonymous with bribery –  well known  for their sticky fingers and greedy nature  already.
The truth to the test
Cyril Ramaphosa has "stressed " the return of the rule of law to South Africa and said that those complicit in acts of corruption would be brought to book. In a very "convincing" and "emotional" appearance Ramaphosa was speaking at a press conference at the World Economic Forum (WEF) in Davos, Switzerland, today and said "we are seeking to reconfirm that South Africa is a place where rule of law should be the order of the day". Flanked by key co-criminals  of his cabinet, Ramaphosa made it "clear " that integral state institutions were being restored in a bid to boost investor confidence and attract international investment. "A critical undertaking that we have embarked on is the restoration of the rule of law and the integrity and credibility of our public institutions."– the Squirrel said. He pointed to the Zondo Commission of Inquiry into State Capture and said it had begun its work in earnest "to uncover evidence of the capture of several state institutions and processes by private interests. This state capture has damaged several critical institutions in our country, damaged confidence in our economy and resulted in the theft of quite a lot of money from the people of South Africa. "The commission has heard evidence of corruption on a scale far greater than many people had expected," he said.
"But the positive thing is that while the truth has come out, it has added to our resolve as a country and as a government, and indeed, as a people to fight corruption, to bring it to an end and to make sure that those who have been complicit in acts of corruption are brought to book." Ramaphosa said the commission and its findings offered South Africa "a very firm platform to start afresh, to start anew, to cleanse our institutions and reposition them so they can serve the interests of South Africa". And it was just about here where the Squirrel's "earnest" , "honesty" and credibility stopped dead in their tracks!! Was it not also Ramaphosa that blatantly lied about the farm murders in South Africa? Was it not Ramaphosa that also lied  about land "expropriation" and said whites have nothing to fear and South Africa is one of the "safest" countries in the world? Is it not again Ramaphosa that again lied to investors in Davos by telling them he and the ANC will "fix" ESKOM? It appears the Squirrel has a very forked and slippery tongue indeed.
The Squirrel Don and his corrupt consiglieri pose for a group photo-op.
Ramaphosa's "ship of truth" running aground.
Ramaphosa's "promises" were not even cold and already Ramaphosa's chum Zizi Kodwa started making all kinds of excuses to create loopholes and paving the way for much bullsh*t in order for the "Dirty Bunch" of "Corrupt Brothers Inc." to slip through. "No action will be taken  against members of the African National Congress (ANC) who have been named in the state capture commission as persons who were paid bribes by Bosasa because the allegations have not been tested in a court of law." – Kodwa- one of the dirty bunch fingered said. "The ANC will not act against its members based on "uncorroborated evidence"- the slippery word spinner declared.  One can fully understand Kodwa's concerns and why he  will start looking for "options" and lengthy proceedings to  evade the snake catcher's  net as his own corrupt arse is on the line.  "We can't on the basis of one version from a witness, infer guilt and without making an assumption that there is an " alternative version "that will come." the conman said.  He urged those implicated in wrong-doing to approach the commission and give their" alternative version" – in other words start the age-old process of flat denial and blatant lies  which the ANC is so well accustomed to – and known for. ….that " alternative version."
The ANC already indicated that the ANC will "stand by its comrades " pending the findings of the commission of inquiry into state capture, adding that it will make submissions before the commission at an 'appropriate' time. IRONICALLY the same Kodwa now want to shift the blame on Bosassa alone to vindicate his own corrupt cronies: " Bosasa is a cartel that set out to create "a state of lawlessness, a mafia state. "Attempts were made to capture law enforcement agencies in the manner that has been revealed by some of the testimony is shocking. Every revelation in terms of the testimony here, it's a moment for the ANC to reflect, without making prejudgements, what the impact of these revelations are on the integrity of the ANC. The ANC is doing that." Poor Kodwa…..now playing the " impeccable" guardian of morality and "innocent" 3rd party "observer."
Meanwhile half of his own corrupt organization gladly accepted bribes. He conveniently forgets the dealer is as much guilty as the stealer- but Kodwa now want Bosassa to take the wrap alone while all of his own "brothers" will be seen as the "unfortunate victims" as ever. If Bosassa turned South Africa into a Mafia state-  then most of the ANC rats would have felt quite at home there- we suppose. It does not matter WHAT Kodwa try to sock the world- fact is that the ANC's age-old custom of greed again caught up with them. But then again after so many scams and scandals have they already  perfected a way to manipulate and defy  the system to slide through the loopholes in the justice network. They absolutely have no respect for either the law- or the judiciary. They are the " untouchables." 
Here we already observe the ANC's well-documented tactics of brilliant block busting acting, delays, lengthy proceedings, million dollar court orders(for the tax payer) , hearings, bribery, blackmail, assassinations, threats,  commissions- and after many moons of much talk , lip service and "negotiations " nothing happens bar maybe a suspension with full benefits like Zuma and Moya and like Zuma- the reptiles will still be  at large…slithering blissfully past the jailhouse – and right into the next political position back in the parliamentary gravy train seats!
This tactics we already have seen on SO many occasions since that first block buster ANC  movie" The Weapons Gate." We again observed the Mafia shadow tactics at work when the National Prosecuting Authority (NPA)  provisionally withdrew corruption charges against Jacob Zuma's son Duduzane in the Specialized Commercial Crimes Court on Thursday. So where precisely does Ramaphosa fit in his " to bring it to an end and to make sure that those who have been complicit in acts of corruption are brought to book" – part? Again Ramaphosa is lying. He maybe control his vast Oppenheimer inherited empire- but he too knows bloody well he cannot control the vagrant ANC thieves. He too is too deep ensnared in all the corruption. He himself knows too much for his own well being.  The corrupt ANC Mafioso simply is again forming a circle to protect their thieves and Corrupt brothers Inc– as they have been doing for the past 25 years. How many ANC white collar criminals do you know about that  has been jailed for corruption or fraud? Even liberal vipers such as De Klerk warns now against the deception and lies of the ANC devils when he said "Whites are being intimidated and there is a plot to take their land even when they have title deeds to show true owner ship of purchase."  And De Klerk should know- he and his ally-cat National Party gangsters were part of the biggest false flag operation and lies  in recent modern history of South Africa. Evil simply knows evil. 
This Zondo commission is yet another false flag operation to bullshit the masses into voting for the Squirrel and his corrupt party. ANC criminals found wanted by this commission will undergo lengthy trails, lots of media fanfare and many " submissions " , lip service and paper wars which will drag the process past the election date. Win the ANC  the election will you NEVER hear from this commission and the criminals involved again- and silence will prevail while the dust will be wiped under the carpet. This only is an election stunt to make the populace believe the criminals in the ANC- after 25 years of  free-for-all plundering– now suddenly became overwhelmed with "remorse" and decided to "change "their ways." BULLSHIT!!! They never changed their criminal ways before- and never will do so in future! They are taking the public for a bunch of jackasses again! And the tax payer will be held responsible for this bogus political theatricals again.  This appear to be  just another trick to make us all think Cyril stands for transparency before the election  starts. Nobody was cross questioned yet – so what if the next move by the ANC rat media  is to discredit our dear "wistleblower "  Agrizzi by saying he was "bribed millions " to do so and offered a life in Russia or wherever? Something in this whole set-up just smell like a rat. This whole Zondo set-up sounds like a typical ANC promo stunt at the tax payer's cost. 
Jacob Zuma himself allegedly pocketed a R300,000 monthly payment to protect Bosasa chiefs from prosecution for paying millions of rands in bribes to secure lucrative government contracts, the Sunday Times  disclosed. Bosasa benefited from billions in state contracts by paying off top government officials, National Prosecuting Authority (NPA) bosses, MPs and ministers in elaborate schemes to disguise the source of dirty cash used to secure their compliance. Bosasa is headed by Gavin Watson, one of the controversial Watson brothers who developed close contacts with "liberation-struggle " figures during the apartheid era. Bosasa paid off Zuma and two top officials at the NPA – special director of public prosecutions Lawrence Mrwebi and deputy national director of public prosecutions Nomgcobo Jiba. He will claim they were still receiving their monthly payments when he left the company in 2016. Bosasa paid Jiba and Mrwebi R100,000 and R10,000 a month respectively, Agrizzi  claim. BUT things are yet to turn very interesting in this latest saga. Jacob  Zuma allegedly made threats to spill all the beans and " not go down alone."He's threatening to reveal who sold the country at CODESA, ARMS Deal files and Who in the ANC conspired to kill Chris Hani, etc.
BUT as the inquest continues more worms came out. The Secretary of the Commission investigating State capture, Dr. Khotso De Wee, had to go on "leave" after it was disclosed that he also received Bosasa bribes. The accusation was made on Friday, the third day of Angelo Agrizzi testimony before the Commission.  In addition to the accusation against the secretary, it is also another point of reference as to what extent corruption in South Africa continues. Agrizzi said he was informed that De Wee secretary was one of several senior officials at the Department of Justice who received Bosasa bribe money. Observers say it now appears that the country is rotten with corruption, and that it is probably only the point of a massive iceberg of corruption. Ironically Julius Malema– also a fingered thug in the report-lambaste the ANC for its expenditure and alleged the party survived on "dodgy money".  "Let Bidvest be subjected to state capture commission, you will be shocked!" added Malema. He went on to question the contract between  Ramaphosa's son (Andile) and Bosasa. He demanded that Ramaphosa produce the contract for public scrutiny. "Agrizzi has done better so far than so-called investigative journalists. " He is a criminal himself but you know how Mafias operate. There is no honor among thieves but we are happy that they are exposing leaders of the African National Corruption because we have been telling you about this Ramaphosa," said Malema.
Former Transnet CEO Brian Molefe has rejected claims that he crippled the parastatal when he was in charge. A new board was appointed in May last year headed by current Transnet chair Popo Molefe to recoup millions that were allegedly looted by Gupta allies in executive management positions. The company has instituted legal steps to recoup the estimated R1.3 billion in stolen funds. The board chair has revealed that the parastatal was the first to be targeted by state capture. He says that some executives were professional thieves and went to work only to loot the company. "We are increasingly beginning to understand the scale of theft and the abuse of public resources. The claws of that corruption have ran deep, those roots are so deep that we don't know how soon we would get them out." The Transnet chair says there's evidence of maladministration and corruption under Molefe's watch, but Molefe says he's done nothing wrong. "I thought that it was rather unfortunate that he should talk about those summonses because we are yet to respond to them in a proper forum, so that our side of the story can also be heard. My advice to Transnet is to focus on the plan for the company."
Then also International Relations and Cooperation Minister Lindiwe Sisulu has dismissed former Bosasa executive Angelo Agrizzi's claim that she was a shareholder and director of Dyambu Holdings. Agrizzi made the claim at the Zondo Commission of Inquiry on Thursday during his day-two of his testimony. Naturally this she-lair would deny the allegations- she also denied that white farmers are murdered in South Africa!
THE ANC has a long history of corruption, embezzlement, money laundering and theft. Bosasa is just another ANC scandal that were exposed among many such as the oil scandals, weapon scandal, nuclear scandal, VBS looting scandal, Flygate scandal, Gupta Scandal, Yengeni bribery scandal,Nkosazana Zuma AIDS scandal and Nkandla scandal. Whether the Bosasa scandal was specifically exposed with the hidden motive to create the impression for the public that the ANC now will "come clean" on corruption to boost their voters confidence for the upcoming elections is still debatable. But whatever the reason- facts point out that the ANC is a devious plundering organization with the sole aim to enrich the top elite. While the statistics shows a remarkable acceleration in their corruption abilities- the contrary is visible in their ability to govern a country. While their bank accounts get stuffed the country and state departments get neglected. The whole economical infrastructure and state departments are falling to pieces due to mismanagement, corruption , neglect and maladministration- all while private racketeering ventures are kept healthy.
******************************************
"
'We need to stop blaming apartheid for our problems. The ANC has governed SA for 24 years – crime, violence, corruption, unemployment & poverty has increased.BEE was created & made only the ANC elite wealthy. Stop making excuses for a corrupt, incompetent & failed ANC government."- Rev .  Kenneth Meshoe
********************************************
Below we compiled a list of well known cases where the ANC cadres helped themselves- and helped themselves well with their sticky fingers in the cookie jar. What should be a very disturbing fact is that none of these ANC white collar criminals ever were apprehended and sent to jail bar Tony Yengeni. When exposed- there is much talk, investigations, bogus inquiries and promises- but like the Zondo commission- will lead to nowhere. There is no chance in hell that criminals such as Gwede Mantashe, Zuma, De Klerk, Malema, Shivambu , Kodwa,Ramaphosa  and Myeni to name but a few will ever be prosecuted or even better- being jailed for fraud or corruption. It's all a red herring…a game the ANC knows too well. Nothing will ever come of the Zondo commission's findings. It's another wasteful exercise to take the naive black voter for a ride. Below is the tragic legacy of the ANC the public had to content with, the tax payer had to pay for- and the reason why South Africa 's financial status is in such a sorry state:
1. ANC's Multi-billion $ Arm's scandal
2. E-tolling scandal
3. Jacob Zuma's Nkandla Homestead Project (Project Prestige)
4. Nkandla Freeway Project
5. Misuse of the plastic bag levy funds
6. Police Buildings and the exorbitant lease saga
7. Travelgate
8. Tony Yengeni's arrest
9. Jackie Selebi and everything about the trial
10. Jackie Selebi's parole
11. Shabir Schaik's trial, during which Zuma was implicated but no prosecution followed
12. Schabir Shaik's parole on medical grounds, but suddenly, he has fully recovered
13. Richard Mdluli's slush fund
14. Richard Mdluli's abuse of safe houses
15. Richard Mdluli's travel agency scam
16. Richard Mdluli's abuse of state owned vehicles
17. Manto Tshabalala-Msimang's liver transplant
18. Nathi Mtethwa's private residence upgrade with public funds
19. Julius Malema's Limpopo feeding programme
20. Ntau Letebele's transport tender in Limpopo
21. Julius Malema's transport tender in Limpopo
22. School feeding schemes in the Eastern Cape
23. Ms Dina Pule and the ITC Indaba
24. Limpopo textbooks saga
25. Moses Kotane Development Agency corruption
26. Msunduzi municipality officials using more than R1m of taxpayers' money to fund an ANC rally.
27. Mthatha corruption case over fraudulent legal jobs didn't exist
28. Ekurhuleni municipality corruption in awarding water meter contracts to Lesira-Teq
29. Thaba Chweu local municipality's misuse of R3m in 2009
30. Endemic corruption at Nala Local Municipality to the point that treasury have cut them off
31. Desiree Tlhoaele's axing after going after corrupt officials in sports, arts and culture
32. Viking testing station's corrupt examiners
33. Police officers Linda Mlambo and Mahlang Shaku fraudulenty conning motorists out of cash
34. Sandton officers arrested for corruption after extorting money from a motorists
35. Willie Hofmeyer's axing
36. Mvula Trust and the Department of Cooperative Governance and Traditional Affairs' job creation fraud to the tune of hundreds of millions of rands
37. Government's endemic over-use and over-pay of consultants
38. Glynnis Breytenbach's axing
39. The spy-tape saga
40. Thosan Panday corruption in KZN
41. KZN's misuse of R785m in 2011
42. Madibeng municipality awarding millions in tenders to its own employees
43. Madibeng municipality's taxation scam with its employees
44. Madibeng municipality paying money to fictitious companies for fictitious work
45. Madibeng municipality paying for funerals that never took place
46. Madibeng municipality paying for home renovations for its employees
47. Taung municipality paying triple digit increases without consultation
48. Morake Incorporated Attorneys & the Rustenburg provincial department – R13m paid in fees for a disciplinary hearing
49. Endemic corruption at Mbhashe municipality to the point of the mayor and 7 others being fired
50. Corruption exposed by SIU at Rustenburg and Madibeng local municipalities
51. Corruption exposed by SIU at Moses Kotane
52. Corruption exposed by SIU at Bojanala District
53. Corruption exposed by SIU at Ventersdorp
54. Corruption exposed by SIU at Greater Taung
55. Corruption exposed by SIU at Tswaing
56. Corruption exposed by SIU at Ramotshere Moiloa
57. Corruption exposed by SIU at Mahikeng
58. Corruption exposed by SIU at Dr Kenneth Kaunda District
59. Corruption exposed by SIU at Maquassi Hill
60. Corruption exposed by SIU at Moretele
61. Corruption exposed by SIU at Lekwa-Teemane
62. Corruption exposed by SIU at Ngaka
63. Corruption exposed by SIU at Modiri Molema District
64. Corruption exposed by SIU at Ditsobotla
65. Corruption exposed by SIU at Kagisano
66. Corruption exposed by SIU at Kgetlengrivier
67. Corruption exposed by SIU at Ratlou
68. Corruption exposed by SIU at Dr Ruth Mompati District
69. Corruption exposed by SIU at Naledi Local Municipality
70. Awarding of tenders to Vivian Reddy following Zuma intervention
71. Twenty five cases, involving R768 827 043 in KZN in 2010 alone
72. The Glen Agliotti case
73. Diverting of public funds to Swazi King
74. Diverting of public funds to Robert Mugabe
75. Diverting of public funds to Zanu-PF
76. Funding of military equipment in Zimbabwe with SA public funds
77. Zuma's corruption in numerous cases prior to his presidency
78. Fraud, corruption, tender-rigging, kickbacks and irregular appointments at Tshwane municipality
79. Endemic corruption at the heart of Mpumalanga municipality including physical violence to avoid publication of facts
80. Public Works' endemic misuse of public funds for private residences of government officials, disguised as security upgrades.
81. Public Works leasing back property from its own employees for official use, while footing the initial bill too
82. BEE fronting for SAPS land deals outside of the main contract for PTA head office through Roux Shabangu
83. R2.4bn in improper bonuses paid out by SABC to directors
84. SABC paying fictitious staff
85. ANC controlling SABC with threats of fund withdrawals
86. SABC awarding tenders to its own employees
87. Ekurhuleni employees signing off on deals that do not exist
88. Land fraud in KZN worth R50m involving three officials and a businessman for farms and other properties
89. Department of arts and culture misuse of R42m during the soccer world cup
90. Loss of dockets relating to high profile corruption cases
91. Education department officials involved in examination selling
92. Parastatals' inflated sponsorship of events hosted by the Guptas and New Age
93. New Age website having massive funds diverted its way from government budgets without readership stats to speak of
94. The City of Johannesburg rigging a large tender in favour of Regiments, an ANC-connected empowerment firm central to a consortium that made the JHB mayor's wife a *multimillionaire.
95. On-Point Engineering securing Limpopo tenders through Julius Malema and his accomplices
96. Amathole district municipality awarding irregular tenders relating to vehicle tracking
97. John Block's R112m tender fraud relating to water purification equipment
98. Gaston Savoi's R112m tender fraud relating to water purification equipment
99. DoC official awarding R500k tender to his wife
100. Martin Masemola from Dept of Minerals & Energy receiving financial kickbacks and land for favours to friends and family
101. Bosasa and Correctional Services corruption to the tune of R3bn in tender rigging
102. Public Works corrupt relationship with Saab and the blacked out agreements that not even they are entitled to
103. R63 million tender fraud at Limpopo traffic department involving Mbhazima Sithole, 45, Felix Baloyi, 34, Mphateleni Musubu, 43, and Lufuno Muladi, 27, all directors of various companies that secured tenders illegally
104. Gauteng Finance dept awarding R23m in IT tenders fraudulently
105. Kelly Group securing labour broking tenders worth R372m by BEE fronting
106. Eastern Cape health department and their tender fraud worth over R800m in just one single case
107. Obed Mlaba securing tenders to the value of R3bn in KZN
108. KZN misuse of public money to the tune of R532m in 2009
109. Public Works in Limpopo involved in tender fraud for undisclosed sum late last year
110. Tshwane kickback scheme for tenders to the tune of R1b
111. Tshwane maladministration in their financial dept for undisclosed sum
112. Philemon Mohlahlane (ex Land Bank CEO) embezzling R19m out of the Land Bank for his personal and business use
113. Prestige Portfolio tender corruption at Public Works as investigated by SIU (this appears to be linked to Project prestige – Zuma's development)
114. Bobby Motaung's multi-million rand fraud involving stadium tenders
115. Ekurhuleni Metro IT tender for R21m that was used to buy Porsches and Mercs
116. Limpopo transport tender fraud of R63m
117. Limpopo Premier Cassel Mathale's influence in awarding tenders
118. Buffalo City Metro tender fraud of R12m
119. Ekurhuleni Chief Financial Officer Mr Zakes Myeza, Chief Director Water and Sanitation Mr Slindokuhle Hadebe, Acting Head of Department of then Roads and Stormwater Mr Moses Maliba, Junior Official Water and Sanitation Ms Nomusa Malimabe and Independent Contractor Mr Miyelani Holeni's all involved in tender fraud worth R166m
120. Julius' cousing Tshepo Malema involved in corruption and fraud through the government worth R63m
121. Pikitup tender fraud relating to contracts awarded through City of Johannesburg for undisclosed sum
122. Vivian Reddy's company awarded an inflated contract of R1.25bn for smart electricity meter reading in Joburg despite never having done anything like it before
123. Xhariep district mayor Mongi Ntwanambi's fraudulent travel expenses claims costing half a million rand a year
124. Free State Government paying R140million for their website created with a $40 WordPress template
125. Limpopo Health's unaccounted for R739m tender spend for 2012
126. Gauteng Health's R1bn corruption in 2010
127. ANC's investment body, Chancellor House, receiving yet another state tender worth billions of rands
128. ANC's investment arm, Chancellor House, receiving millions from the Medupi and Kusile deals
129. ANC's investment arm, Chancellor House, to benefit significantly from R40bn Eskom tenders
130. The spending of more than R13.5m on Nomvula Mokonyane's home. A home that was purchased for R11.5m
Zuma's position weakens as he loses battle to keep 'spy tapes' under wraps
131. Bankrupt SAA
132. Bankrupt Post Office
133. Bankrupt SABC
134. Corruption and takeover of the Media
135. The Gupta's
136. FIFA
137 Bankrupt Eskom
138 Bashir saga
139. Safa president Danny Jordaan allegedly turned to the Gupta family to cover up a $10 million (R138 million) hole in the organisation's books
140. 12 000 'dead people' doing business with SA government, says Treasury
141. 14,000 state employees who are listed as directors of companies that have been awarded state contracts in violation of regulations
142. In the 2017/18 financial year, R45.85m was spent on maintenance for official ministerial residences in Pretoria and Cape Town
143. Senior intelligence officers could land in hot water after a parliamentary committee proposed that they be investigated for allegedly "pilfering" more than R1bn from the intelligence account.
144. Trevor Manuel approved a R200 million salary golden handshake to Coleman Andrews of SAA
145. The corruption around Bidvest and Ramaphosa's business
146. Truckloads of evidence of corruption of Pravin Gordhan made rounds. Multi Billions missing in Treasury. Mountain of corruption in PIC. Banks he is a shareholder in.
147.  Gordhan award of a R10 million Contract in Treasury, to his own daughter Anisha Gordhan
148.  Top black "executives " in the SABC earns more than R 12 million
149. Florence Radzilani, the Deputy Chairperson of the ANC in Limpopo and the Mayor of Vhembe District Municipality took a R300 000 bribe for not withdrawing the money her municipality invested with VBS Mutual Bank.
150. The South African  Revenue Service's head of legal, Refiloe Mokoena, who wasat the center of granting the controversial Gupta family in a reported R420m VAT refund.
151. Suspended commissioner Tom Moyane is still getting full pay while being suspended.
152.  The South African Revenue Service (Sars) paid a law firm R120,000 to read a book to establish whether suspended Commissioner Tom Moyane was mentioned in it and whether its contents was defamatory.
153. SARS executive Luther Lebelo has racked up more than R750,000 of taxpayer money to prepare his submission to the Nudgent commission.
154. Home Affairs Minister Malusi Gigaba has been subpoenaed to answer why his department allowed an unpaid R67 million invoice owed to an information technology (IT) company undergoing liquidation to balloon to almost R800m.
155. Controversial North West MEC for social development Hoffman Galeng has been given until Tuesday to explain why more than R600 000was spent on security at his private residence.
156. ANC Secretary-General Ace Magashule is at the centre of a criminal investigation into the disappearance of a valuable Pierneefpainting from the premier's office in Bloemfontein.
157.  Ace Magashule was fingered for mismanagement amid fears that the province will be placed under administration. The Free State government's finances are in a dire state. There are various reasons for this: the botched R250 million Vrede dairy farm project; millions of rands shelled out for demolition works for the new provincial legislature complex; and more than R100 000 in monthly rentals for the provincial treasury department.
158. The Free State provincial health department is facing R1.5 billion worth of lawsuits for malpractice,while the education department is alleged to have recorded a bank overdraft of R800 million to help alleviate the financial crunch.
159. A defence force project meant to give jobless matriculants a foot in the door has degenerated into a job creation project for the children ofdefense force generals.
160. Denel accumulated a staggering loss of R 1.7 milliard rands- it's boss  Riaz Saloojee still gets a hefty bonus.
161. The South African Airways (SAA) will get R5bn, SA Express R1.2bn and the South African Post Office R2.9bn in new funding from the government (tax payer again)
162. Recently fired Transnet CEO Siyabonga Gama will still receive his salary for the next six months despite not having to report for duty.The fired Transnet boss will still be paid R3 million for doing nothing.
163.  Hundreds of millions of rands have been spent by Prasa on dodgy security contracts. Roy Moodley implicated in deals worth over R300-million.
164. Jacob Zumja and Tina Joemat  Petersen illegally sold off 10 million barrels of crude oil left the country, at $28 a barrel.
165.  A new factory   are going to build R51bn locomotives that South Africa  can't use
166.  Phumzile Mlambo-Ngcuka and the 55 000 Nigerian oil barrel sacndal
167. Tony Yengeni and  his R349 950  Merc  scandal
168. Pnuell Maduna and the oil scandal
169. Defence and Military Veterans Minister Nosiviwe Mapisa-Nqakula has been asked to clean up tender irregularities  in exess of R52 million in the SA National Defence Force (SANDF), as more allegations pile up against senior officials
170. SABC CEO Madoda Mxakwe says that the public broadcaster's top management cannot let the SABC collapse due to its poor finances that makes it technically insolvent
171.Then there were the humiliation for the SABC incompetent robbers when SCOPA chased them away to go and find R 4.9 BILLION they have wasted
172. An in-depth forensic investigation by Grant Thornton and SizweNtsalubaGobodo Advisory Services into the awarding of a SAPS/SITA contract to Keith Keating's Forensic Data Analysts amounting to R61 million for the provision of forensic light sources, has uncovered massive potential fraud and/or collusion between at least 20 senior SAPS officials and FDA employees.
173. The ANC received a R2 million election campaign donation from the bosses of VBS Mutual Bank.
174.  Stanley Khanyile' a former social development head of department in the Eastern Cape province' was allegedly instrumental in stripping some R30-million from the National Development Agency budget over two years via "rigged tenders.
175. With cash-strapped non-profit organistations (NPOs) struggling to stay afloat, there are concerns that the R1 billion being spent by the KZN Social Development Department on NPOs annually, is being channeled to bogus welfare entities.
176. A former acting municipal manager of Makhado municipality in Limpopo, Johannes Kandwendo, is to face disciplinary action over his involvement in the irregular investment of R63m at VBS Mutual Bank.
177. What was meant to be the start of a thriving multimillion-rand protea farming project is yet to get off the ground in an Eastern Cape village – despite R2.5m apparently already having been paid for 290,000 plant cuttings.
178. Parliament's Portfolio Committee on Public Enterprises is now part of a "campaign" aimed at destroying Home Affairs Minister Malusi Gigaba. This is according to the embattled minister, following reports of a leaked preliminary report into electricity provider Eskom. According to Business Day, Gigaba and former public enterprises minister Lynne Browne are among 44 people and 25 companies who should be criminally investigated over alleged mismanagement and corruption at the utility.
179. The quality of diesel produced by PetroSA has become so poor that it is on the verge of losing its last big client, Shell South Africa, which could cost the oil company billions.
180. The SA Police Service (SAPS) is planning to promote 37 former black only Umkhonto weSizwe (MK) and Azanian People's Liberation Army (Apla) "freedom fighters " to the top rank of General – a move that could see some of them skip as many as five ranks.
182. In what Daily Maverick suggested in February 2018 was the largest state-sanctioned, corporate-sponsored fraud in the history of Big Mining in democratic South Africa, an insight was provided into how 350,000 mostly unemployed members of the Bakgatla Ba Kgafela were robbed of their inheritance. 
183. DA leader Mmusi Maimane has implicated the son of  Cyril Ramaphosa in questionable financial dealings with controversial government service provider BOSASA' alleging that Andile Ramaphosa received a suspicious R500'000 payment from the company.
184. THE civil rights movement Afriforum is going to take South Africa's government Health Services head on about the waste of R 10 MILLIARD rands in the 9 provinces.
185. The Travelgate scandal
186: Nkosazana Zuma's R 50 million AIDS scandal
187. The Amersfoort Police apprehended a ANC Chief Whip Obed Thulani Shabangu (41) in connection with corruption relating to RDP houses on 18 December 2018.
188. PRASA  is a cesspit of mismanagement, breached procurement rules and looting of billions of rands in taxpayers' money.
189. SABC Boss Hlaudi Motsoeneng was illegally paid a R11,5-million "success" bonus.
190. Old Ramkraal prison: Another R 120 million ANC failure
191. Fraud "on an enormous scale" has been uncovered in the land reform program in which ANC government officials handed out farms and millions in grants to beneficiaries who did not qualify.
192. Hlaudi Motsoeneng has confirmed Agrizzi's claim that Bosasa paid more than R1 million to the former SABC head.
193. Soweto owes Eskom R17 billion, half of the total national debt- another very expensive ANC "free bee." 
194.  Former acting CEO of the Passenger Rail Agency of South Africa (Prasa) Rail, Mthuthuzeli "Mthura" Swartz, made a brief appearance in the Port Elizabeth Commercial Crime Court on Tuesday. Swartz faces an array of charges including fraud, money laundering and theft of over R1.5 million.
195. A leaked AG report reveals Tshwane's R12bn GladAfrica contract was irregular
196. Ramaphosa's son Andile paid a monthly amount of   R 300 000.00 to Cyril Ramaphosa which came out in the Bosasa scam hearings.
197. South African Clothing and Textile Workers' Union (SACTWU) Worker Health Programme (SWHP) former CEO Colleen Khumalo (51) has appeared in the Cape Town Regional Court on charges of fraud involving R50-million.
198. EFF R12billion Tshwane scandal resurfaces, similar to VBS
199. ANC bigwigs scored millions of rands from a botched broadband project for the City of Johannesburg while its costs more than doubled to nearly R1.7bn
200.  KwaZulu-Natal's Asset Forfeiture Unit on Thursday swooped in on top ANC KwaZulu-Natal politician Mike Mabuyakhulu and seven of his co-accused in a corruption case, seizing their property and cars in an early morning raid related to their involvement in the North Sea Jazz Festival graft scandal.
201. ANC bigwigs scored millions of rands from a botched broadband project for the City of Johannesburg while its costs more than doubled to nearly R1.7bn. Public service & administration minister Ayanda Dlodlo, Deputy defense and military veterans minister Kebby Maphatsoe and former diplomat Lerema Kekana were directors of the BEE partner involved, CitiConnect Communications (CCC).
202. Vhembe municipality has reportedly lost R1 billion of taxpayers' money
203. Eskom paid R300 billion (and counting) for 2 deeply flawed coal-fired dinosaurs
204. Soweto owes Eskom R17 billion, half of the total national debt
205. R 220 million rand for drought relief went "missing" in Kwa-Zulu Natal
206. An economist has said that Jacob Zuma's last few years in office cost the country R470 billion. Analyst Dennis Dykes has alleged that the Zuma administration resulted in a major drain on the economy, as a result of state looting, mismanagement and bad policy.
207.  The Directorate for Priority Crime Investigation (Hawks) have confirmed in a letter that they have declined to prosecute former African National Congress Youth League (ANCYL) president Collen Maine on corruption charges related to an Eskom contract. DA spokesperson on public enterprises Natasha Mazzone said she had laid charges in September 2017 against Maine and Joe Singh from Just Coal after the latter confirmed that R500,000 was paid to the ANCYL in anticipation of an extension to a coal contract with Eskom.
208. Former ANC treasurer general Zweli Mkhize has admitted that the party accepted donations from Bosasa despite public allegations of corruption, including paying bribes for tenders shrouding the Krugersdorp-based firm.A source with intimate knowledge of Bosasa's affairs told News24 that the company had donated a conservatively estimated R40m to the ANC over nearly two decades. This included cash donations, sponsorship of ANC events and Siyanqoba rallies – massive gatherings of ANC members in the run-up to the 2014 elections. This did not include cash paid to politicians as gifts or bribes in return for their influence and continued good nature to Bosasa as testified to by former Bosasa chief operations officer Angelo Agrizzi before the Zondo commission of inquiry into state capture, the source explained.
209. Last year, the Gauteng Health Department, managed by the ANC, had R18.6 billion in medical negligence claims, Eastern Cape had R16.7 billion and KZN had over R9.2 billion.
210. The ANC Department of Education in the Eastern Cape spent R 4.8 million on building 9 toilets at the Myolwa Senior Primary school in KwaNyathi village, Lusikisiki
211. Wasteful expenditure in the Nelson Mandela Bay Municipality has run into millions of rands since the ANC/EFF/UDM coalition of corruption took over the administration in August 2018.
212. Shocking new figures show the construction of Eskom's Medupi, Kusile and Ingula power plants prompted an orgy of looting, with 11 contractors now under investigation for stealing a staggering R139bn.
213. The  deaths of 94 psychiatric patients from the Life Esidimeni scandal- Major-General Malebe-Thema is listed as founder and executive chairman of the Re-Bafenyi Victim Empowerment Centre which received a reported R270,000 for around 100 patients transferred there.
214. THe Robert McBride corruption charges with the Ethukuleni municipality
215: The Estine Farm project that cost the tax payer R 180 million. The Estina farm has taken centre stage in an international money laundering scandal – uncovered by amaBhungane and Daily Maverick's Scorpio – that saw R180-million in public money being funneled through a complex web of local and international companies, all controlled in one way or another by the Gupta family.
216: The EFF and DA's R 1 bn Johannesburg fleet contract scandal. The DA went into an agreement with the EFF after the 2016 local government election as the DA did not have the required 50 % to govern alone and needed the EFF's support .That is how DA mayors came to power in Tshwane, Johannesburg and Port Elizabeth…through bribery.
217. The Optimum mine scandal:  Optimum was purchase in a pre-arranged deal  for R659 million by Eskom which involved the Guptas, through  Clinton Ephron, -previous chief of  Glencore.
218. Previous acting Police Commissioner Khomotso Phahlane, was arrested on Friday March 01 for corruption regarding a R 86 million blue light tender.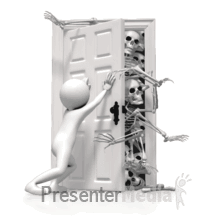 ANC CLOSET
So we presume Kodwa also will have a basket full of excuses for the above mentioned corruption by his buddies as well? And this only is the cases that were exposed. There is literally many, many more we do NOT know about. They waste tax payers money. Even Helen Zille agrees with this – naturally to the ANC Brothers. Inc's dismay. She tweeted: " The ANC government has an Achilles heel. Honest taxpayers will not continue forking up billions to corruption. If this continues, I'm going to be the first to mobilise a tax strike to bring this government to its senses. Anyone who gives them another chance is an accomplice." Now as expected the ANC quickly jumped off their little wagon- and by word of mouth of no one else than that "has been" 19-voertsek loudmouth Ebrahim Rasool. " We call on her to withdraw this irresponsible statement and rather unite in action to grow South Africa. We also call on business leaders and workers' leaders to repudiate her statement.'' – the old decrepit fool declared.We will excuse Rasool– as his own whole political history speaks of criminality and incompetence. Rasool is sh*t scared the money fountain dries up.
So according to Rasool  stealing billions by the ANC from its citizens is not treason!!  In fact the whole government as implicated must be charged with treason. Rasool also is a first class gold digger with no mercy for the tax payer. So the tax payer must fork out and fork out while the ANC rats waste and waste. Meanwhile the country is falling into pieces due to corruption and incompetent ignorance…but Rasool want money to flow in and flow in  for the criminals in te ANC to steal and jet set across the globe to fatten their Swiss accounts while the tax payer gets sweet blue f*ck-all out of the deal and half the population lives in squatter camps! . By not paying tax is a way to avoid the useless Corrupt Brothers Inc.  from stealing from the people! But then Rasool also had his own fingers stuck deep into the honeypot a few years ago.  DA Western Cape leader Bonginkosi Madikizela said: "There's no need for Zille to be investigated or to have action taken against her because she is right. This government has looted  taxpayers' money."
THEN ANC elections clown  Fikile Mbalula believes Western Cape premier Helen Zille has lost the plot and needs to be arrested after she vowed to organize a tax boycott, if voters voted for "corruption" again. Mbalula appears to believe Zille may have lost it and needs to be detained.BUT Mbalula said nothing about the ANC's more than 200 criminals that also should be arrested. Again Mbalula smells his gravy train ticket come into jeopardy if the population stop paying taxes.
Zille says there is already a tax revolt underway in the country. "For example, there are many local authorities who refuse to pay money to Eskom for the service Eskom delivers. That is a tax revolt worth billions in South Africa." The premier says the tax revolt should ultimately lead to more services for the poor and better redistribution. "We have willingly paid taxes because we believe that it will cross-subsidise services for the poor. Now, so much is getting stolen by the ANC and by the government that we have to put a stop to that. The long-term impact is to stop the theft of public money, not to stop services to the poor. Much of my reading over the next few months will be filled with case studies of successful tax revolts, internationally, and the lessons we can learn from them. Did you know that, in the 21st Century, there have been over 80 case studies of impactful tax revolts. More than double that in the 20th C. But given that we are only in first fifth of this Century, the trend is clearly escalating because it introduces ACCOUNTABILITY in govt.It would actually be useful if the twitterati who are so outraged about my proposal for a #TaxRevolt to curb corruption, demonstrated similar outrage against corruption and made alternative proposals to deal with it, instead of voting for criminals. Again. "
Fikile (Mr Fearfokkol)

✔
@MbalulaFikile
Is putting criminals on your election list legal? Is voting for criminals legal? Is it legal to pay tax to a state, well knowing that billions of it will be used to pay bribes? Listen to this: In Vino Veritas:https://www.youtube.com/watch?v=9etDI1OMLTI …
I'm waiting to see how many ppl get prosecuted and land in jail in a reasonable amount of time after the Zondo commission. If they do not, just watch me. I will be organizing the #TaxRevolt. I have tried the electoral route for years. Voters seem to like voting for corruption.
Ironic but typical to the greedy ANC narrative they are quick to shout "Arrest her…Arrest her" if the fear their tax money they so freely waste are in jeopardy- but shout "Protect them….Protect them" when their own cadres are plundering the state coffers out of billions of dollars. Our advice to the tax paying public is to start a silent tax rebellion– withhold taxes where you can by working strict cash like the Chinese, Pakistanis, Sudanese, Nigerians, taxi drivers , street hawkers and God knows how many more that do not pay a dime tax. Don't let idiots the likes of Mbalula bulldozer you with threats. Why should only 8 million active taxpayers carry more than 55 million  "Sassa" and state grant parasites and 400 political criminals on their backs any longer? Cut their life line and let these bastards starve. 
Victim stabbed- police do absolutely f*ck-all– but they want you to pay tax for this useless idiots' salaries.
***************************************************
"In Eskom's situation, we know the money was stolen. That's why Eskom is in the state it is now. "But secondly, you've got a board of Eskom, including the Motsepe brothers – Jeff Radebe, the president, Patrice Motsepe – who don't have love for Eskom. Their wish is that that thing must close so that the Independent Power Producers (IPPs), where they themselves have big contracts, can be an alternative to Eskom. "That is a big problem. That is another Gupta (state capture attempt) that is coming into our country, and we need to deal with it. Patrice Motsepe must be stopped. Jeff Radebe, Cyril Ramaphosa, they should be stopped. "These IPPs are going to benefit their families and disregard the state company called Eskom, which has got huge potential." They [Zuma and Ramaphosa] are the same. They are from the same pot. You can't cook a chicken in the same pot and say this piece is better than that piece. They are all the same. What is the pot? The pot is African National Corruption. That's where they're cooked. They are all products of that. Ramaphosa's  son is involved with Bosasa, which we now know is a criminal syndicate. We must ask him when is he taking his son to the police station. He committed to do that. [It was] lip service." Julius Malema in an interviewwith Tim Modise.
***************************************************
But as you can see- these buggers do not come "cheap"– when they rob- they rob millions and billions. SOUTH AFRICA is left at the mercy of scrupulous white collar criminals posing as "politicians." There was many tales, talks and roamers about a "state capture"- in which   Jacob Zuma and his Indian pals the Guptas were continuously blamed for being the main role players in this so-called "state capture." BUT this "state capture" already had it's roots with the assassination of the last true and honest leader South Africa had- Hendrik French Verwoerd. After Verwoerd's assassination the "state capture" factually was initiated and John Voster played a pivotal role in this- handing the country into the hands of scrupulous corporate Jewry the likes of the Oppenheimers, Ruperts and Rothschilds. The introduction of the Federal Reserve and loan sharking business officially launched the first steps of that "state capture" by the British Jewry.
From that moment on forward the pieces of the "state capture" picture only fell into position with each new selected  "prime minister" and "president." The final pieces  of that "state capture" fell in place with the CODESA hoax- a spectacle that was pre-planned to confuse the South African white and black public with the most intricate conundrum of lies, deception and fake promises. "One man One Vote "was the slogan that reverberated in the media to promote this utterly disgusting act of treason at Kempton Park. Factually was this "state capture" already discussed and agreed upon years before in the dark offices and hotel rooms in London- funded by the British Secret Service slush funds and orchestrated by the Jew Henry Kissinger. He was about to deliver South Africa in the hands of the corporate vultures and black communist Czars the same way he delivered Rhodesia in the hands of communist black maniacs.
Most of the dark powers from the CIA, MOSSAD, M5, M15,M16,  ANC Umkhonto We Sizwe and South African Intelligence Service  under curator ship of Neil Van Heerden played pivotal roles in launching the "state capture" agenda. And Jacob Zuma- Head of the Umkhonto Intelligence Branch- was there. The rest of the fake propaganda and talk was just of political and academical value- for the die already was caste in 1984 that the pre-selected ANC was to become the "new" government – controlling the country's state organs- while the British/American Jewry control the money and mineral resources.
BUT that all is history now. The real "state capture" was effectively completed with most of the country's finances and minerals firmly in the claws of the corporate Jewry in 1994. Today – 25 years down the line- we only see the minions– the ill-disciplined monkeys– now running the show in South Africa from their parliamentary circus in Cape Town. Zuma did not capture the state- not by a long shot. He also is a small insignificant minion on the string of much higher and much more powerful "conquerors" – the selected "fall man" to blame for all the misdemeanors and maladministration, corruption and plundering of the country's assets and coffers. He only represent the face value of the multiple robberies and destruction of South Africa's economical infrastructure that lies much, much  deeper.
The culprits in the real "state capture" drama is nestled within your political parties– ALL OF THEM that is. From the ANC, DA, COPE right through to the bottom of the barrel BLF honkies– from the top to the bottom are they corrupt. Your politicians are the ones "capturing" your state, they are they ones stealing the coffers blind, they are the ones robbing the tax payer out of millions ,- they are the ones preventing the state organs to function effectively, they are the ones stealing the food off your childrens' plates. They are the ones responsible that more than 32 million people live in poverty, they are the ones responsible for the poor state the country finds itself in, they are the ones living in splendor while the majority of the population lives in squalor and off state grants.
Poverty has been decreasing in Africa as countries have gradually liberalized their economies, yet the South African government has chosen to go in the opposite direction and citizens are bearing the brunt. Countries like Rwanda and Ethiopia are growing their economies and eliminating poverty, but we are stagnating and losing our coveted place as the most industrialized nation on the continent.
https://city-press.news24.com/Voices/black-people-can-get-out-of-poverty-if-the-government-gets-out-of-their-way-20190125?fbclid=IwAR1XO2xgfioUOPmE5167EGVNQ59_G84WtFy4_V9TGyrb6Ax6mJNAXkGyKkU
They are the ones that make the laws and all the f*ck-ups. They are the ones wasting all the state funds. They are the ones caught with their sticky fingers in the cookie jar. Since 1994 they already robbed you of R 870 BILLION rands and never even declared or apologized to you for their heinous plundering. They care  a blue sh*t about you. The state capture of South Africa is orchestrated and run  from within your own parliament. The biggest thieves and white collar criminals in South Africa with the worst corruption records are sitting in your government. THERE is your real "state captureres" – your dirty politicians- all 400 of them…not Zuma and the Guptas. 
And you never hear about ONE of them being sent to jail for their dirty deeds...NEVER! They play their usual "Jekyll and Mr. Hyde" games. By day they pretend to be "honest" leaders- by night they turn to scrupulous thieves and gold diggers. And when caught- they do like they do now with the Zondo commission findings: Start with all kinds of bureaucratic lengthy processes and political bullsh*t that on the end of the day- will end no-where  bar they will go scott-free and the only victims in this little farce will be the tax payer and the populace again. The strange thing is that although you KNOW politicians are evil demons, you KNOW they are thieving bastards, you KNOW they are corrupt , thieves and unreliable white collar criminals- yet you still go and VOTE  them back in power! How friggen stupid CAN you be????
WHEREVER politicians are involved- they are corrupt and cannot keep their sticky fingers off the piggy bank!
Winnie Mandela's home in Brandfort after R9 million has been spend by 2 architect firms, 3 consulting firms and 1 construction firm.
When was the last time you saw Julius Malema leading a EFF riot? Never! When was the last time you saw Cyril Ramaphosa- multi billionaire- walking into a squatter camp- and start projects like building houses for the poor or buying food for the hungry out of his own pocket? Never! When was the last time you saw Andile Mngxitama leading a land invasion against police rubber bullets? Never! But these are the criminals that send YOU in to face the police bullets. These are the fat cats that are too scared to join dangerous marches. These are the white collar criminals that enjoy Nandos, Sushi and wear expensive Italian suits and shoes while you suffer in squatter huts while your children play in dirty rivers and rubble. All they can do is talk, talk, talk….and sleep. When was the last time ANY of these politicians approached you and offer you a decent job? Never! But the white Boer offered hundreds of jobs to jobless blacks on farms AND gave them houses and salaries to feed their families. But you want to push him off his land- and with that- push hundreds of black families into starvation as well? Who will give that families shelter and another job….Malema…Ramaphosa….Manyi…Mmiamane….YOU??
SO– Let us see what will happen when you have pushed that white farmer off his land- how does the ANC administer this program?: Thousands of beneficiaries of the state's land reform programs have never been on a farm – don't even know they now own farms or were already dead when they became owners –  a special investigation unit (SOE) investigation found – In many cases, departmental land reform officials have granted farms to themselves or family and friends, and application forms have not even been completed in full – Cyril Ramaphosa has already received the investigation report 11 months ago and nothing has come to recommend 43 cases. NO  criminal prosecution and action  against 23 officials! Now how do you like THAT?
But that is where they get there power and authority to steal even more- through the naive stupidity from gullible idiots like yourself that lives in this pipe-dream that "your" party will bring about "change. " Wake up dolt- it will not happen. NO political party or politician EVER will bring about change. It is too late already. They all are corrupt faggots bank-rolled and controlled  by your corporate "masters " such as George Soros, Nathan Kirsch , the Oppenheimers and Robin Renwick. Honesty among politicians and good statesmanship died the day your new national hero Tsavendas murdered Hendrik Verwoerd. You are their sheep now- their "cattle" to exploit as much as they want to. You have brought this omen on yourself. Your own perplexed "racism" saw to it that you now are suffering in the hands if this disgusting political demons in your parliament. You wanna go fight Whitey and murder all of them? You wanna go and nuke Darky and exterminate all of them? You go ahead and do that. 
On the end of the day there will be no more Whitey or Darky- but just a bunch of laughing evil politicians left because this is what they want you to do...go f*ck each other up while they rule supreme. Already they have mind-f*cked you to go kill "the Boer." They care sh*t about "the Boer." They care about STARVING you . AND they cleverly use YOU to go and kill the ones FEEDING you yourself! It cost them not a penny. For every Boer you kill 20 or more black people on that farm sits without a job and without food. But somehow more than 3 million blacks have not as yet figure out that by killing white farmers and invade their land triple the amount of blacks also are suffering. And we do not even talk about the impact that one farm murder have on the economy. ONE white farmer for instance produce 10 million liters of milk for the market per year- of whom 90% are black consumers. Murder that farmer and 10 million liter less milk reach the shops. Because of milk shortages the price of milk goes up…and the poor black consumer suffers.
After a few years there is no more food and milk on the shelves left. Go check Zimbabwe out. They also went and "Kill the Boer"  because a black Hitler told them to do so. Now- today…they boil in their own racist SHIT! No more food…no more "Whitey" to blame or kill….starvation…civil war…killing each other in the streets of Harare – and it's only going to get worse. Their inflation hit 290%– the second highest in the world! Now they beg that same Boer to come back. Now NO white farmer wants to go back anymore. They are not interested in racist lying Africans anymore. Now Zimbabweans are starving and soldiers are killing the civilians by the hundreds. Now Ramaphosa, Malema and Mngxitama must go and give them solutions……the white "colonial" is finished with the black racist that always blamed them and took their land away. Now the black Zimbabwean that also was grabbing the white land must themselves start farming…..like the South African blacks they apparently are good at it. So why would the white farmer bother ?  Zimbabwe can look after itself- it does not need the white "colonial" anymore.
And the black Mugabe Hitler sits one side- stinking rich and cares a sh*t what happens in Harare. After 37 years of bringing Zimbabwe and her people  onto her knees and chasing all the white farmers away with his big mouth –  he simply shrugs his shoulders. Nobody is taking him to prison or go killing him. That is what politicians do to their own people. That was not a white Boer that were responsible for the trouble Zimbabwe now finds itself in. That was a black politician.
En sy vertel vir Cyril net soos dit is👏👍💪" Share"GroeteRamkat😎

Posted by Johan Frederik Lee on Wednesday, January 23, 2019
THAT is Malema and Mngxitama's Zimbabwe they advocate. That is what happens if you listen to their " revolution" bullsh*t. And that is where South Africa is heading too. But still YOU in your minimalist mind want to follow the same route your buddy in Zim followed and go kill and invade the white farmer's land because of Malema and Mngxitama's misdirected hatred and instigation? ? YOU go ahead- you go "kill" that white Boer. You  soon will stand before empty shelves too- wondering where are you going to buy food for your children. Malema, Ramaphosa and the rest of the black political villains will not worry- they have enough money to go buy food in another country or import it for themselves. It will be YOUR child that will starve in a squatter camp- not theirs!
If they can steal this much money from your state coffers without caring where your sick child's medicine at the state clinic will come from or get paid by next – do you think really they will care where your child's next food will come from? This millions they stole from the state was meant for YOUR family's health care, YOUR family's social care- YOUR municipal and emergency services that gets affected due to budget cuts. They stole YOUR money. YOU are the "state." MORE money gets stolen by this dirty politicians in one go – than many communities get for their social welfare budgets per year . If you really want to be clever- rather go "kill" that friggen dirty politicians! The white Boer did you no harm…but the dirty politicians did. You never voted for the Boer– but you keep on voting for the dirty politician. You keep on killing white farmers and their families- but you never killed one politician or his family…why? Something wrong with your last 3 brain cells? 
The world must see what is happening in Zimbabwe

Posted by Ephraim Chirimuuta on Friday, January 18, 2019
https://www.facebook.com/selma.darling.9/videos/2359208324316145/?t=1
So long you keep on believing the bullsh*t politicians flog  you and keep on voting for these criminals-  you will forever suffer by your own hand. If you really want to change South Africa into a better place to live in- rather go "nationalize" your parliament- walk in there and throw ALL those useless loud mouth snoring politicians out in the street…take it away from that stealing , thieving, brawling bunch of utterly corrupt politicians sitting in it.
THIS is your leaders. This is how they decide the future of you and your children. How the hell can you ever trust them with such important decisions if they cannot even be trusted to behave like civilized people? 
AND this is how the ANC and their devious cronies clinch every election……..corruption runs rife!!!! You still have faith in an organization that reverts to lies, deception and mob networks to stay in power? 
LOGICALLY will the ANC back Maduro- Venezuela has the 2nd largest crime rate in the world. The ANC logically will back a country which is governed just as f*cked-up as the ANC governs South Africa- criminals always stick together. 
Stop voting this year. Stop voting for politicians…they are evil maggots that cares only about themselves. If you look at the list above with all the corruption going on...do you see ONE white Boer or farmer among those thieves? No you don't…but you see all those names are POLITICIANS! How many scandals can you name where white Boers were involved- and how many scandals can you name that  politicians were involved? Yet you believe the lies of the politicians above the honesty of the Boer. Are you retarded? 
❗❗❗❗The time to pursue our own Afrikaner territory (volkstaat) has come. Elke geslag is verantwoordelik vir sy eie tyd. Ons tyd het aangebreek.#SelfDetermination https://t.co/A37XWOMfLz

Posted by Stop white Genocide in Zuid Afrika on Friday, January 25, 2019
This is the face of a typical political retards…this is your politician that instigate farm murders so you can get shot in the coming land wars – and your family starve Zimbabwe-style afterwards. But you will not see ONE of these loud mouth cowards  leading that war from the front. 
And this is the 3 million idiots believing those political retards. Can you spot Julius, Floyd or Andile there in the front row- leading the protest to fight whites?
NO you can  not. The reason is they were out dining dressed in Gucci suites…
While you were out there dying in miners overalls!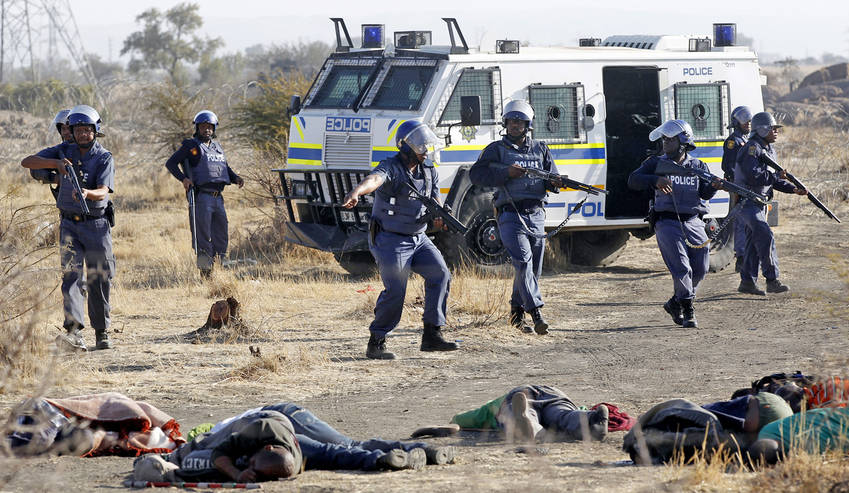 –AND this is how they lie! Shivambu already was implicated in the VBS scandal- Malema and Shivambu was implicated in the Bosassa scandal- and Malema received dirty money to start the EFF in the first instance.
The two opposition parties EFF and the Democratic Alliance (DA) together with the DA's MP Advocate Glynnis Breytenbach, are being funded by Nathan Kirsh, the director and owner of Israel's Magal Security Systems which is complicit in the construction of Israel's illegal apartheid wall. Lord Renwick of Clifton who is a friend of Kirsh met the EFF in London in 2015. Some might call Nathan Kirsh the 'George Soros of Africa,' yet another international, state-less billionaire Jew who funds radical, anti-White socialist 'opposition' causes, such as South Africa's Economic Freedom Fighters (EFF) lead by Julius Malema, while his family also exerts enormous control over Primedia, the largest media conglomerate in South Africa. It should be noted that the Breytenbach case was funded through the FW de Klerk Foundation– a foundation of De Klerk, South Africa's last apartheid President.
Nathan Kirsh
How can EFF, the DA and the DA's MPs accept monies from, basically, a criminal, Nathan Kirsh? EFF, the DA and the then Democratic Alliance's parliamentary candidate Glyniss Breytenbach (who received 6,3 million from Nathan Kirsh) are basically being funded off criminal Israeli activity. How can the DA and Agang expect voters to support them if they are receiving money that was made off the oppression of the Palestinian people?
Liberal masterminds and destruction: Simon Roche on Infowars
SO- as you can clearly see- all these politicians are CORRUPT, bankrolled  and CONTROLLED. Do you see one white farmer appearing on the list before the Zondo commission for corruption? No you don't!  You listen when Malema and Mngxitama tell you to go invade the land of the white farmer….but the farmer's name does not appear anywhere for corruption...but both Malema amd Mngxitama's names are there! So how do you figure that out? So why do you want to go and " kill the Boer" or invade his land- that land that currently are feeding your children ? Because a black Stalinist keep telling you to do so? You see- that is the difference between the white Boer and the black politician: The white Boer give you jobs and food- the black politicians gives you bullsh*t and empty promises. In all these years what did Zuma, Ramaphosa, Malema, Mngxitama , Mmiamane or ANY politician for that matter give you bar lots of kak lip service? The answer: NOTHING!
THICK AS THIEVES THEY ARE. DA Modimolle mayor and EFF sucking up.
THIS is what your politicians do- telling you they will take the white farmers land away and give it to the "people" – promising you land but meanwhile they give the money destined for the land  of the "people" to their buddies.
https://www.heraldlive.co.za/news/politics/2019-01-24-land-reform-fraud-corruption-uncovered/?fbclid=IwAR2z-1utZY3GkltNAMI_lP-yCu5AA_0XrnltypNvYpVSvQchfWbbp0fKVMM
You still are living in a squatter camp with dirty water- still living off state grants. 30.4 Million South Africans  still live in poverty. You still sit in endless ques at the hospitals while foreigners that do not even pay tax squeeze in before you. You still are battling to make ends meet every month- still riding in a taxi while this politician you voted for yesterday flashes by on the road in a grand BMW SUV with lots of black VIP bodyguards in black police vehicles and flashing blue lights and sirens – pushing your taxi off the road to make space because that politician you voted for is in a "hurry" to his next Nandos meeting.
What did the white Boer give you? Hundreds of farm workers have  jobs,homes  and millions of blacks can go to Checkers and get FOOD from the shelves which the white Boer and Indian guy supplied them with. The Boer never passed you on the road in a flashy John Deere harvester  with lots of farm workers in  green tractors with flashing yellow lights and hooters blaring- pushing your taxi  off the road because that Boer is in a hurry to go plough his next field! So what is your problem with the white Boer and the Indian then other than you being a racist bigot? Why do you believe a lying racist politician that continuously do you harm- but hate the white Boer and the Indian that does you no harm? How can you ever put trust in a bunch of idiots that think  stokvels, taxi associations and burial societies must own a first world operating   Reserve Bank??
A MILLION DOLLAR QUESTION:
South Africa Considers Handouts To Help Zimbabwe With Trouble Caused By... Handouts! The spiraling economic meltdown in Zimbabwe has prompted South African authorities to think about extending short-term credit to Harare and helping it to write off a $7.4-billion external debt. In an interview with the Daily Maverick newspaper, South African Finance Minister Tito Mboweni said the two governments were discussing ways to settle Zimbabwe's debt to the IMF, the World Bank and the Paris Club.
QUESTION:
If the ANC could consider giving Zimbabwe $ 7.4 billion "hand-out"- then surely why can't they give a "hand-out" to ESKOM without the South African consumer being burdened with a 15% electricity  price increase?
A videoclip shows how members of the African National Congress, the governing party in South Africa, are throwing stones at an innocent, elderly white man passing by the site where they are staging a protest.This happened in the town of Vereeniging today.The victim of this unprovoked attack had nothing to do with the protest and, as is obvious from the videoclip, merely wanted to drive his vehicle through the rubble. Unfortunately he is white, and that is sufficient reason for him to be stoned.The governing party is apparently not in the least concerned about the almost intolerable racial tension in the country, and even the official opposition in Parliament appears to be unmoved by this kind of behaviour.Let us share this as far and wide as possible. The world needs to know that Mandela's miracle is a farce.

Posted by Front Nasionaal SA / Front National SA on Thursday, January 18, 2018
THIS is what ANC members do to an elderly white person…..YOUR so-called 'democratic" ANC members that want to rule again….got this? Can you now understand above all their corruption we already mentioned why we despise them?
WE have not seen the last of this blatant plundering and thievery yet. As time goes by more and more worms will appear. There is much more to be revealed. But come the next election and the black masses again will vote this conglomeration of bandits, thieves and political vagrants back into power- either because they are racist and only want to see a black face on the throne- or either because they have no clue who else to vote for. Again the Afrikaner also will vote for "their" politicians- knowing there will be no change. Again they will believe the bullsh*t "their" Afrikaner politicians sock down their throats. So far politics only took the Afrikaner for a monkey- but still they do not learn. More wise whites do not vote because they have become wise to the criminal activity and corruption on which the pillars of politics are based onto.
In SA they rather creates more political parties and unions  than working for their money, political theft becomes the trademark of the day
"In my defence, and others like me, I could not have known that I would have contributed to the birth of one of the greatest criminal movements of all time – the ANC of today. Because with my vote, and many of yours, the ANC has changed from that organisation in which I had placed all my hopes, dreams and aspirations for my country to the criminal enterprise it is today. 25 years into democracy, our beloved country is toiling under the weight of failure, corruption and lawlessness. Our government has been proven to be for sale, auctioned to the highest bidders for beer, whisky, meat and bags of cash. 25 years into democracy, we may as well not have borders in our country. People, drugs and counterfeit goods enter our country without encountering law enforcement. While many are good people, some are criminals, drug dealers and they walk rings around our broken criminal justice system.
The ANC has operated for years, one term after another without ever having to fear being voted out. They have done this precisely because they know that they can rely on a majority of South Africans voting them back in, again and again. As South Africans who have voted for the ANC before, we have to learn that you do not give your vote to any political party for life. A vote is lent to a political party for five years in a contract between that party and that voter. If the party who received that vote does not deliver with that vote, they have broken a contract.  I believe it is time for people who have voted for the ANC in their lives, to come forward and recognise that their votes have been used in a concerted effort to destroy our country. I believe it is time that those who are considering voting for the ANC again, begin to discuss the idea that doing so would be a deliberate act of sabotage against our country and its people. I call upon every young person to take control of a future where the last 25 years of the ANC have become a distant, painful memory of the past.
25 years into our democracy, the ranks of the unemployed have swelled to nearly 10 million people who cannot have the dignity of providing for their families. In many communities, a young person now has a greater prospect of becoming a drug addict or prisoner, than an accountant or lawyer. 25 years into our democracy, it is our law-abiding citizens who live in fear and the criminals who roam our streets without concern that they will ever face justice. The reality is that the last 25 years have been a life sentence for the citizens of our democracy. For the role I played, albeit unknowingly, I offer my most profuse apology".– Herman Mashaba– Executive mayor- Johannesburg
SOURCE:
White Nation
WHITE NATION– WE DO NOT HATE WHITE LIBERALS– WE SIMPLY DESPISE THE FILTH!!
C'MON- SHARE OUR LINK