Ramaphosa's  empty promises regarding South Africa's power problems are like rearranging the deck chairs while the Eskom ship is sinking.
Do you have news to tell us? Send your e.mails with news and inquiries to: w.nation@mail.com
Register with us for free to follow our news on the right-hand tab
Article posted by: White Nation correspondent Johannesburg    February 17 2019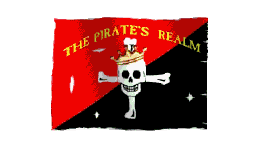 SOUTH AFRICA– THE  PIRATE's REALM DOWN SOUTH
SOUTH AFRICA once again was sent reeling into the dark ages this past week. And as always we have the same culprit/s responsible for for dumping millions of South Africans into the dark. 
ESKOM– that intimidating, non functional piggy bank of the ANC regime once again decided to sabotage the South African economy and terrorize the populace with it's childish little " black out" fun and games. IS it not ironic that normal civilians are locked up for mediocre offenses while national terrorists such as the NEC of the ANC, board of directors of ESCOM , TELKOM, SABC, TRANSNET, POST OFFICE and other so-called SOE's  who is causing irreparable damage to the economy through their greed, corruption and incompetence never are dragged before a court and sent to lengthy jail terms for terrorism against the nation?  Instead of gallivanting around the globe playing " poor little rich boy"  drumming up "investment" –Ramaphosa rather should spend more time at home unraveling and shagging down disinvestment in the maze of corruption running rife in his dynasty. 
Ramaphosa's promises regarding South Africa's power problems are like rearranging the deck chairs while the Eskom ship is sinking. He did say that Eskom will be "unbundled,"-  but it will not be privatized. That means that the state will still be in control of Eskom with no real hope for improvement. Ramaphosa  is clearly afraid of the trade unions and, thus, he is not willing to have people at Eskom dismissed. At present, Eskom and its trade unions are holding the government and all the people of South Africa hostage, because they know that if they go under, the entire South Africa will go under. Eskom currently has more than 48 000 employees and then the government says that experts from abroad must be found to come and solve its problems. Thus, the government is indirectly admitting that among its 48 000 employees, Eskom does not have the necessary expertise. Eskom is showing South Africa what a high price it is paying due to Affirmative Action (AA) and state capture. Previously, Eskom was a profitable entity, but now it is nearly ruined.
Eskom and the government's unwavering implementation of Affirmative Action (AA) is costing South Africa dearly. Numerous experienced and expert engineers left Eskom due to AA and now the Minister of Public Enterprises, Mr Pravin Gordhan, wants to ask them to come and help save Eskom from ruin. Over the years, the FF Plus has warned that AA is not only detrimental to Eskom, but also to South Africa. The party voiced their concern as far back as 2011 when the leader of the FF Plus, Dr Pieter Groenewald, asked the Minister of Public Enterprises by means of a parliamentary question how many engineers, tradesmen and technicians had left Eskom. According to the Minister's response, 455 engineers, of which 110 white, resigned and 13 engineers, of which 11 white, retired during the period from 2008 to March 2011. During the same period, 342 technicians resigned and 38 retired. Eskom's latest Affirmative Action Plan states that by March 2020, there must be 1308 less qualified white employees in its service, and it serves as proof that Eskom is more concerned about meeting race targets that about the interests of South Africa.
During the debate on the SONA, the leader of the FF Plus told Cyril Ramaphosa that if he wants to save the country's economy, he must take race out of the equation and do away with expropriation without compensation. In previous debates on the President's budget vote debate, Dr Groenewald asked specifically that Affirmative Action must be abolished as South Africa needs to utilize the talents of all its people. It is also unfair to disadvantaged young people who were born after 1994 based on their skin color. The fact that all the other parties in Parliament, apart from the FF Plus, are in favor of AA and want to keep it implemented as policy shows that they are obsessed with race. South Africa needs merit and not racial quotas to build up this nation. The words of the Minister of Finance, Mr Tito Mboweni, that in 30 years' time South Africa will regret the University of Pretoria's decision to make English its only language of instruction is also applicable to Eskom. After 25 years, South Africa is now regretting the fact that it implemented AA – like at Eskom.
DA chief whip John Steenhuisen has criticized Cyril Ramaphosa for appointing his deputy, David Mabuza, to lead a cabinet committee to oversee Eskom after the state power utility introduced load-shedding last week. "To put Mr David Mabuza, a man who ran his province into the ground in Mpumalanga, in charge of reviving the fortunes of Eskom, is frankly ridiculous" said Steenshuisen.
As the crisis at Eskom deepens, some economists are suggesting that the utility halt operations at the Kusile and Medupi power stations to save costs and focus on maintaining existing stations. Eskom has implemented power cuts for the fifth consecutive day on Thursday, announcing stage two load shedding from 8am until 10pm. The Public Enterprises Department said on Wednesday that Eskom is technically insolvent, with the possibility of not surviving beyond April should the organisations R420 billion debt not be scrapped. ANC Minister Pravin Gordhan says that international experts will be roped in to probe why the power stations are experiencing infrastructure breakdowns. Now South Africa has enough white artisans to solve the problem- but because the ANC is a vindictive race-based organization- it rather would call in "international experts" than giving a white a job. Eskom has decided to " reduce " the number of white engineers by 1 081 and white artisans by 2 179 in order to comply with strict new government discriminatory Affirmative Action requirements, -but in the same time now want to employ Italian engineers to rectify problems the black AA conscripts seem not to understand quite well. 
THIS is what is going on at Kusile  power station. AS you clearly notice- the "government" – which prescribes millions of rules and regulations to companies about Health and Safety–  themselves appear not to be very much worried about applying  that same handbook of rules and regulations when it comes to their own institutions. Shall we inform the Department of Labor about this utterly dangerous and life threatening hazardous environment at Kusile as well?  This is a human intoxication and respiratory disaster in the waiting not for the workers at the plant only- but for surrounding urban populations as well. Yet the government-controlled SOE blissfully proceed to operate in such hazardous conditions. According to the Environmental Act as well as the Health and Safety Act this plant should have been shut down a long time ago for Health and Safety reasons. Even the workers do not wear PPE (Personal Protection Equipment)– although the environment is downright a chemical hazard.  But the ANC regime again applies double standards and we bet no Health and Safety Officer ever reported this disaster in the making. And most of the other older power stations- including the worst of them all- Koeberg– which is a nuclear facility– looks round about in the same condition. We patiently await that Chernobyllian "Big Bang" that will again re-construct human life form as we know it in the most Southern tip of Africa. 
Can you now see what  BEEE and AA incompetence create? Is THIS what your hard earned tax money and all those tariff escalations paid for? NOW one can understand why Eskom is in the predicament it finds itself in. What Ramaphosa and his ilk does NOT reveal- is that bar the deep corruption destroying a once flourishing power entity- the racist BEEE and AA discriminatory laws on the books saw to it that incompetent fools replaced the once capable white trained artisans and engineers running these facilities. The dilapidated and dangerous state of the Kusile power station speaks of this failed racist incompetence. And still this criminal regime and it's Eskom cohorts want to get rid of 1081 white Afrikaner  engineers- JUST to again replace them with white Italian engineers to come and solve this disaster black BEEE incompetents created!Now why does the ANC/Eskom not get their so-much beloved BLACK engineers to solve the problem then...why again foreign engineers? This again proofs the evil regimes' racist vindictiveness towards white Afrikaners. 
THIS is the gross and brutal race discrimination propagated and applied by the ANC regime- white companies are FORCED to appoint blacks in their top positions- whether the blacks help build that company or not- or the company face inhuman fines if they do not adhere to the sick BEEE laws of Rob Davis. On the other hand does state entities again FORCE whites out of their top positions to make space for incompetent blacks again. "Apartheid" all over again……yet the mentally sick international world does not say a word. Whites in South Africa are but the guinea pigs of the liberal corporate thugs to test their  mentally deranged anti-white laws on before they apply it in Europe and America too. 
Eskom is faced with aging infrastructure at most of its stations and has been struggling to complete construction at Kusile and Medupi. The utility's demand curve shows that the country needs less than 30,000 megawatts with a capacity of producing 44,000 megawatts. Energy expert Roger Lilly says that work should be directed into ensuring that the old power stations are improved and working efficiently. "We've got 14,000 megawatts extra. We can easily do without the little bit that comes out of Kusile, because it's not doing much at all and we're not getting much out of Medupi currently because they have a big problem." Economist Azar Jamin suggests there needs to be a complete overhaul of the power utility. "That means a change in personnel, bringing in more skilled people to run the show."
BUT what does not make logical sense to the man on the street is that Eskom again are lying through their necks about not be able to supply South Africa with sufficient power. Eskom- and the devious ANC rat factory- want the monopoly in energy supply. Listening to all their "experts" and how Eskom "suffers" (playing the victim again) from permanent breakages at it's power plants that supposed to be the reason for intimidating tacktics such as their mass intimidation " load shedding" assault on the economy- we would like the scrupulous ANC fat cats and thieving Eskom robbers in their multiple ever changing "boards of directors"  to explain in simple terms to the public why Eskom- in it's last convulsions before we experience a total black out- still supply 7 countries in Africa with electricity at HALF the price South Africans have to pay for? Answering a question in parliament, South African Presidential squirrel  Cyril Ramaphosa said Zimbabwe continued to import electricity from South Africa. A deal between the countries allows Zimbabwe to import at least 50 MW a day – amounting to 2,250 GWh in 2017/18. The deal runs to 2022, but may run into problems if "coal supplies decline." Coal supplies decline" the man says- this while SouthAfrica has more than an abundance of coal to such an extend that it sells millions of tons of coal to China on a monthly basis?
Can you guarantee South Africa, today, that the ANC will not benefit a cent from these deals that you have made in China?" the DA's Jacques Julius asked in the National Council of Provinces on 11 September 2018. Ramaphosa –  evading direct confrontational nerve touching issues as he always does- responded that it was a "quite insulting" question which "truly does not deserve an answer". The ANC's Mandla Rayi then asked Ramaphosa for details on how a R33 billion loan from China would help Eskom, the country's power utility, ensure electricity supply in southern Africa. Ramaphosa said it would go towards developing the new Kusile power plant and increasing the capacity of South Africa's electricity grid. This would allow the country to keep supplying nearby countries with electricity. "Zimbabwe continues to import electricity from us," Ramaphosa said. NOW one would ask the obvious question- Why taking out such an exuberant loan to "build a new Kusile power station" while the old one already cost a staggering R239bn? What did the incompetent AA caders do with the R 239 billion? The latest costs are now R208bn for Medupi–  and R239bn for Kusile. 
Eskom exports power to seven countries
Africa Check partner ZimFact has asked Ramaphosa's spokesperson, Khusela Diko, for the source of the claim, but she is yet to respond. Prof Anton Eberhard of the University of Cape Town's Graduate School of Business is part of the board appointed in 2015 to oversee Eskom's turnaround. He said Eskom exported electricity to seven countries in southern Africa: Zimbabwe, Lesotho, eSwatini (formerly Swaziland), Namibia, Botswana, Mozambique and Zambia. "Eskom has been adding new power generation capacity – for example, power units at Medupi, Kusile and Ingula that have been commissioned," he said. "At the same time, electricity demand in South Africa is flat and is actually lower this year than in 2007." Eskom's media department told ZimFact it had a "firm power supply agreement" with Zimbabwe under which the country got 50 megawatts (MW) of electricity a day. Zimbabwe could also ask for more than that, as long as the electricity was available and the request made a day before. (Note: The Zimbabwe Power Company was generating 1,409 MW a day, as shown in the most recent figures on its website, with its holding company importing up to 450 MW of electricity a day, according to September 2017 figures.) This arrangement started on 1 April 2017 and will run to 31 March 2022. In Eskom's 2017/18 financial year, exports to Zimbabwe added up to 2,250 gigawatt hours (GWh).
The BEEE corruption between the ANC and Eskom that is breaking the back of the economy
Energy expert Hilton Trollip of UCT's Energy Research Centre, said there were serious problems with Medupi almost from the start, but they were not investigated. "Unless we are so punch-drunk that we don't think the ANC's role and benefits in Hitachi Africa, Chancellor House and Medupi contracts were not a clear signal, already reported in 2007, that prosecuting authorities would turn a blind eye to blatant corruption – and what the results of that would be," Trollip said. When the problems around lack of transparency became systemic, National Planning Commissioner Anton Eberhard had recommended a probe, but nothing had been done. "Once the conditions for both corruption and impunity had been established at the levels they were in Eskom, and as it become clearer that this impunity persisted, it became increasingly likely that things would develop along the path they have. By now there are so many beneficiaries, large and small, throughout the Eskom ecology, and the culture is so entrenched, that rooting them out within the existing institutional structure is not credible," Trollip said.  Engineer and energy analysts Chris Yelland said it had been a bad idea even to start with building the massive coal plants, and there had been some very serious mistakes made during construction. "If Medupi and Kusile had delivered electricity on schedule, we would have an extra 9600MW and we would not have load shedding today." 
AND this is the salary this incompetent "brother" with zero experience got for his ineptocracy.  How many of you well-trained hard working people get this type of salary? This is true ANC-style cadre deployment...but we must pay for our own "load shedding "  demise created by this goofer and his plundering cohorts?
Burton and colleagues have done research on the two mega plants and concluded that it would be cost effective for Eskom to walk away from completing Kusile's last two units.  "To carry on, would be pouring good money after bad," she said. Burton said mega projects almost always ran into cost and time overruns and also lent themselves to corruption because of the difficulties in managing such enormous projects. Originally Medupi was going to be only three units, then was expanded to six. Then Eskom decided to build Kusile as well, with another six units. Burton said wind and solar energy was more expensive than coal when Medupi and Kusile were planned, so renewables had not been a cost-effective option for Eskom. However, had Eskom gone for smaller projects, they would have had more flexibility, and by the time the cost of renewables was declining rapidly, the utility could have cut back on building coal and brought on renewable energy. Instead, it was locked into two massive coal plants, Kusile 4 800MW and Medupi 4764MW. Burton said research had shown that the most cost effective option for South Africa's electricity expansion was an extensive renewable energy program with some sort of flexibility to complement this. "By flexibility it could be gas, or it could be something like a more flexible or better sort of demand management". 
BUT the corruption in Eskom is much deeper that meets the eye. Eskom is used to wash money- iow money laundering. And the ANC is directly involved in this racketeering scheme. The corruption created in Eskom was weaved into such an intricate spider web that it would take investigators years to unravel all the devious criminal activities of corruption.   Eskom had 10 CEOs in 10 years and six boards in 10 years . And all of them dug DEEP into the coffers. Between the scrupulous ANC and Eskom gangsters they have looted Eskom into bankruptcy.  As details around the crisis at Eskom continue to emerge, the state capture commission is expected to deal with the alleged capture and mismanagement at the power utility from next week. The commission has postponed the testimony of Independent Police Investigative Directorate (Ipid) head Robert McBride who was meant to take the stand on Thursday. This was to allow the commission to notify the people who he's expected to implicate in his testimony. The commission says McBride's statement was only finalized on Wednesday night and, as a result, over 30 high profile (ANC) individuals he is expected to implicate haven't been notified.  It's expected to hear evidence of mismanagement and corruption at the state-owned enterprise.
Yet none of these criminals ever were apprehended. First, let's dispense with the whole "sabotage/dirty" tricks narrative. This is a Trumpian deflection by those who would wish the spotlight to be pulled off Eskom and their current ANC masters. It is simple. Just say it – "power stations are being sabotaged". Presumably by Machiavellian forces of darkness seeking to embarrass and ruin a sitting government. The Zuma faction or the EFF or WMC or the unions. It really doesn't matter. One does not need facts to support this. Just say it, and a goodly number of excited journalists will be off on a tear in search of a "conspiracy " that does not exist and the public's hot anger at Eskom will be diluted as their attention moves elsewhere for blame. We've seen it before, folks. Conspiracies are fun, it's a cheap and easy trick, evidence not required. They have the excellent advantage of dissolving the need for self-examination, never a strong point with the ruling party. And it is only partially instructive to look back at big mistakes. The first rolling blackouts happened 10 years ago. Excuses were given (even though the government was warned by Eskom engineers in the late Nineties that upgrades had to be done). Promises were made, appointments were made, budgets were drawn up. But the infrastructure continued to crumble and the lights were kept on by diesel supplements, contributing (along with mega fraud) to an unsustainable and unrepayable R400-billion debt. The financial poobahs call this " kicking the can down the road." 
The  ANC's involvement – The Chancellor House racketeering…it's all business
 Eskom announces that Japanese conglomerate Hitachi (in partnership with ANC investment company Chancellor House) will build the boilers. French company Alstom is to install the control and instrumentation system. In September 2015  Hitachi was  fined in the US for paying ANC-front Chancellor House a $1m "success fee" (bribe) and $5m in "dividends" (another bribe)  In early 2008, the winds of change were blowing through the corridors of Luthuli House. The Jacob Zuma Project scaled the ramparts and deposed Thabo Mbeki, who by then had become persona non grata in the ANC, with the new leadership promising to dismantle his economic policies and to drive the idea of a developmental state. The Zumaites promised an era of glasnost and perestroika, of transparency and dialogue, a sure break from the latter stages of the Mbeki government that became cumbersome, paranoid and ineffective. The message: The needs of the people would be placed at the centre of a responsible, reactive and caring government and the ANC's tasks. And when Mathews Phosa, the party's new treasurer general, declared the party's investment vehicle Chancellor House would look to divest from its deal with Hitachi, who won a healthy tender to work on Eskom's Medupi and Kusile power stations, it looked like they might actually walk the talk.
Pieter Du Toit from Fin 24 wrote: 
" On 21 February 2008 he said Chancellor House – named after the building housing the law firm of Mandela-Tambo – would exit the Hitachi deal "because governance is an issue and there is public focus on this". The criticism was clear: how could the governing party's investment vehicle be the empowerment partner to an international company hoping to win tenders from a state-owned enterprise? The conflict was clear, surely? And Phosa, it seemed, got it. He wanted the Zuma leadership to be beyond reproach. There must be a clean break from the previous leadership, he explained to this reporter, giving him a lift to Cape Town International Airport in April 2008. "We must ensure we get re-elected in 2012…because in the ANC, you're always in election mode." But the ANC did nothing on Chancellor House. Hitachi Power Africa, the consortuim between Hitachi Europe and Chancellor House, brought in to repair faulty welds on the massive boilers, was banking massive fees – hundreds of millions of rands. Phosa's declaration to divest came to nought. Gwede Mantashe, the new secretary general, dismissed queries, arguing the decision to sell the stake in Hitachi was one for the board of Chancellor House, not the ANC, who is the shareholder.
It became farcical. It was as clear as daylight there wasn't only conflict of interest, but that corruption was in play. One Sunday morning I called Phosa, who used to be accessible and available to political hacks attempting to navigate the brave new world offered by the Zuma leadership. He answered the call, as he usually did, exchanging some thoughts about the morning's Sunday papers and the main banner headlines. But the mood quickly changed when I breached the issue of Chancellor House. "Just following up on your comments earlier that the ANC is going to disinvest from the Hitachi consortium…governance issues and ethics and all that," would have been the pitch. Phosa's mood turned dark. He didn't want to engage about the ANC and Chancellor House, nor did he want to address the associated problems or the repercussions for the party if it was seen as manipulating the state in order to obtain monetary gain. "Fokof man," Phosa said in Afrikaans and ended the call. The ANC has never come clean on Chancellor House, its investments, how its proximity to the party and state has benefited it or how many contracts it scored from the state. 
In 2015, however, Hitachi settled a dispute with the United States' Securites and Exchange Commission, its financial services watchdog. It was found the company had "inaccurately recorded an improper payment" to Chancellor House. Without admitting any form of guilt, Hitachi paid a fine of $19m. According to the settlement document, Hitachi received $5.6bn from the contract, and that Chancellor House's investment in the consortium delivered a yield of 5 000%. Hitachi was clear about its choice of empowerment partner. It agreed to pay Chancellor House a "success fee" if it helped Hitachi win the contracts, and an internal memorandum stated that the Eskom board was dominated by members aligned to the ANC. According to Bloomberg, "Chancellor House paid $190 819 for its stake in 2005. By July 2008, Hitachi's African unit started making payments of success fees, which it reported as 'consulting fees', and dividends totalled about $6m. In February 2012, it also paid Chancellor House $4.5m to buy its 25% stake, giving the ANC front company a 5 000% return on its investment". The ANC made a pretty penny, merely by leveraging its position as governing party with control over the commanding heights of the public purse and parastatals. It was brazen, sure, and very easy. It allegedly filled the ANC's coffers before the 2009 election, and it opened the door to many, many more lucrative enterprises. The era of capture had started." 
Parasites sucking power and never pay for it
Ons Kak en Betaal… ek gaan more n Erf koop in die Township😉.

Posted by Ramkat sê sy sê. on Tuesday, February 12, 2019
Stealing by mainly black squatters and black townships is ongoing for years – how many of those connections are dangerous but we must pay because they demand it all for free? Crisis-hit power utility Eskom is expected to publish its financial results on Monday, with analysts expecting the company's many skeletons to tumble out of the proverbial closet in the numbers.   Energy expert, Ted Blom, says South Africans should prepare themselves for the worst, anticipating tens of billions of rands lost to corruption, overspending, over-staffing and overvaluation. According to Blom, Eskom has, over the past 10 years, perfected the highly lucrative art of "crying wolf" – a tariff raising strategy which has enabled the SOE to fleece the South African economy of some R1.3 trillion. "For Eskom, this has been highly rewarding gameplay, but finally the public and Nersa have woken to this trick," he said. "If the government or president Ramaphosa are serious about slaying corruption, then this is where the investigation needs to begin."
Black SOWETO residents must be plunged into darkness until they pay like the rest of us. Soweto residents bluntly refuse to pay for electricity.  Eskom needs to switch off electricity in Soweto and all those use it for free and do not pay, until they start a society to pay their bills.  Most townships. In Atteridgeville people signed "poorest of poor" forms in the 90's and got free electricity. Most of them no longer fit that category but they still take advantage of the system. Zithobeni in Bronkhorstspruit have the same story. Cape Town municipality runs a deficit of R 80 MILLION due to black residential area non payments.   Most of these non-payers are  informal black  "settlements" and how many of those thieves are illegal  immigrants? Soweto now owe Eskom over R34bn – and how many more municipalities allowed black residential areas not to pay? 
Municipal debt due mainly by black non payers  reached a staggering  R17 billion by the end of September last year. Soweto debt, including interest charges, also rose to R17 billion. Eskom's distressed financial position and rising municipal debt posed a risk to the company's sustainability, the state-owned entity's chief financial officer, Calib Cassim, said . "Rising municipal debt coupled with Eskom's poor financial and operational performance pose a systemic risk to the sustainability of the company," he said. Cassim made the comments at the Nersa public hearings dealing with Eskom's three-year tariff application in Bloemfontein. The comments were then distributed via a press release this evening. Cassim said the ballooning municipal debt together with the rising Soweto debt were no longer just an Eskom problem alone – hence the involvement of an inter-ministerial task team that included the departments of Co-operative Governance and Traditional Affairs, Energy, Public Enterprises, National Treasury, energy regulator Nersa and others.
He said the Eskom board had assessed the ability of the group to continue as a going concern and considered a number of mitigating strategies and actions to address the risks identified. "What is clear is that Eskom cannot solve financial and operational sustainability challenges that it faces alone. The turnaround of Eskom is a journey over time that is highly dependent on the active involvement of the shareholder, Nersa and other stakeholders including customers." Thys Möller, Eskom's general manager responsible for customer services, said municipal debt rose by a whopping  80% in the past 18 months, reaching R17-billion by the end of September 2018. Soweto debt, including interest charges, also rose to R17-billion during the same period. "Municipal debt continues to rise, and this has become unsustainable. Municipal debt is no longer just an Eskom problem, it is a national problem. Eskom continues to participate in the inter-ministerial task team process with a view of finding lasting solutions together with other stakeholders," said Möller. He said Eskom had to date installed more than 80 000 split prepayment meters in Soweto. Disconnections of defaulting customers would continue, he said.
Cassim said Eskom had made every effort to control its operating expenditure but it needed, in addition to the savings, more revenue through price increases and balance sheet support from the shareholder. The application for a 15% tariff increase over three years still didn't fully cover Eskom's debt commitments, he said. "If we want to change and make Eskom's balance sheet sustainable, in addition to Eskom containing its costs, we need to change its returns by prices going up and get it to what is allowed. The shortfall in tariff cannot be solved through cost reductions alone, and while others have pointed Eskom to the debt market, further indebtedness adds to the problem. In the period 2007/2008 to 2017/18 Eskom's debt has gone up ten-fold compared to price increases that have gone up five-fold." The department of energy through the electricity pricing policy and government through the government support package indicated that Eskom should have reached a higher tariff level of approximately over R1/kWhr by 2018. This would alleviate some of the significant challenges being faced by the company, said Cassim.
The energy  expert Ted Blom however  listed 10 things that South Africans should look out for in Eskom's results:
Approximately R30 billion in derivative losses emanating from the Gupta capture of Eskom treasury;
Approximately R50 billion in contractors claims on capital build;
Approximately R500 billion in asset overvaluation directly attributable to the high tariff regime currently prevailing;
Overvalued coal stocks and continuing corruption in coal procurement of around R8 billion per annum;
The overstaffing and capitalized salaries relating to the 30,000 overstaffed employees (although Blom expects several thousand of these to be "ghost workers");
Continuation of the questionable Eskom phantom bonus scheme which milks millions of rands annually in favour of already over remunerated senior employees);
Further breakdowns in plant availability due to poor maintenance and poor quality coal (including Kusile);
Inflated coal costs resulting from road transport costs from Medupi;
Increasing burden on Eskom as a direct consequence of corruption;
Questionable contracts on renewables which force the utility to pay for electricity at a higher rate than Eskom's costs and which decimate Eskom's sales (and ability to service debt).
Blom predicted in 2013 that Eskom would collapse in 2018 due to the above 'skeletons' which have been hiding in plain view. He said that a good way to start turning things around would be to clean up Eskom, and bring electricity prices down below 40 cents per kilowatt hour – a 50% reduction. "This will spearhead the South African economy and job growth. A reduction in the price of energy from an efficient Eskom will bring extensive financial relief to both the state and citizens," he said.
Govan Mbeki Municipality (GMM) was among the top 10 highest debtors of Eskom which were in the hot seat before the Standing Committee on Public Accounts (Scopa) on Wednesday, 13 June 2018 in Parliament. They were expected to provide reasons why they continually failed to settle their debts to the power utility. Council was represented by Ms Thandi Ngxonono, executive mayor, and Mr Thisha Mhlanga, acting municipal manager. They said GMM's biggest challenge was bulk electricity losses caused by ghost vending and electricity theft. The municipality recently obtained a court order to prohibit Eskom from implementing bulk power cuts in the municipal area. Council owes Eskom more than R500 million of which R167 million is the interest. GMM said they opted to approach the Pretoria High Court regarding the matter because they were dissatisfaction with Eskom's billing system. Ms Angel Khanyile, DA Member of Parliament, said the opposition was not satisfied with the excuses brought before Scopa. She said it is alarming that GMM reported to Scopa that they had approved the budget at a meeting which apparently did not form a quorum. "Their budget included the purchase of a car for the mayor to the value of R900 000, and a car for the Speaker to the value of R700 000. "Those monies could be used to offset the Eskom debt. "Their meeting did not form a quorum, so it was impossible to approve that budget. I am glad that the chairman of Scopa, Mr Themba Godi, requested that they submit an attendance register to that effect. "They were also requested to open a case and submit a case number for the service provider that was paid R25 million to fix the sewerage in Ext 22 in eMbalenhle and did work that was not up to standard." Strangely the DA ruled city of Cape Town ALSO are having the same problems. 
The Eskom debt has caused instability in the area and residents embarked on protests, demanding to buy electricity directly from Eskom. eMbalenhle municipal offices and Council's fleet were torched by black protesters last year. The Eskom debt was the center of their dissatisfaction. Another community march was held at the Risko Fakude Stadium and residents raised the Eskom matter with Cogta.  Bheki Kubheka, the municipal spokesman, said: "The illegal connection and ghost vending constitute a major portion of the bulk electricity losses that are affecting the municipality as we are not able to collect every Rand that we use to procure electricity from Eskom. "Thus our continuous appeal that the community should refrain from these illegal activities that we continue to investigate and we will deal with the perpetrators. "We also encourage those members of the community who are not paying for their services, to come forward to settle their dues as it is the right thing to do." The mayors and senior officials of the top defaulting municipalities met with Dr Zweli Mkhize, Minister for Cogta, as the chairman of the Inter-ministerial Task Team (IMTT) on electricity reticulation, distribution, supply and monies owed Eskom, water trading entities and water boards prior to this Scopa meeting. The IMTT comprises Ministers for CoGTA, National Treasury, Public Enterprises, Water and Sanitation, South African Local Government Association, Water Boards and Eskom. The culture of especially black  non-payment for municipal services is worrying . He said municipalities are owed R139 billion for municipal services currently.
Racketeers cashing in…
It has emerged that the Eskom manager given the job of buying more than R10 billion of emergency coal during the 2008 power crisis negotiated several "irregular" contracts. According to The Times, Koos Jordaan helped his friend get the contract and resigned shortly after an investigation was launched. This was revealed by auditing firm Deloitte, which investigated Eskom during the blackout period. Eskom spokesperson Khulu Phasiwe, says they have implemented recommendations of the Deloitte report when Jordaan decided to resign. "From our side it does not mean he was guilty. For you to say someone is guilty there has to be evidence. " — Khulu Phasiwe, Eskom spokesperson. "Eskom is the one that asked Deloitte to do the investigation and asked NPA and SIU to follow-up on people who were behaving in an appropriate manner. " — Khulu Phasiwe, Eskom spokesperson. Phasiwe says their decision not to make the report public doesn't mean that they are not implementing recommendations. Energy expert and MD of EE Publishers, Chris Yelland, says Eskom should be open about corruption and investigations into alleged misconduct instead of only talking about it once it leaked.
Eskom and the China loan- China taking over Eskom?
Local banks now refuse to give Eskom more loans. And rightly so. The banks' submission is that whatever loan they again will give Eskom- that loan again will simply disappear into the pockets of the scandalous government and Eskom "elite" racketeers. Thus then Eskom again whined the South African consumer have to foot the bill of a staggering R600 billion debt. Acting chief financial officer Calib Cassim said Eskom is on the verge of making a new three-year application for price increases to the energy regulator Nersa. The energy regulator in December approved a 5.23% tariff increase for Eskom, which had requested a 19.9% increase for the 2018/19 financial year. Eskom has since launched a legal challenge against Nersa to force the utility to grant steeper hikes.
Again Eskom was met with lots of resistance.  Eskom posted a R2.3 billion loss for the year to end-March 2018, and announced that it lost R19.6bn in irregular spending since 2012. To put it in context, that's almost equal to an entire Telkom.   Irregular expenditure rocketed from a previously estimated R3bn is as a result of the new board "shaking the cupboard so hard that so many skeletons came tumbling down," said chairperson Jabu Mabuza at the release of Eskom's financial results .  Former FNB CEO Michael Jordaan estimates that Eskom's debt adds R11,000 to the R50,000 each South African owes as part of South Africa's R2,7 trillion total debt. This is almost beyond comprehension: Eskom's irregular expenditure amounts to R20bn… just shy of the additional R23bn the 1 percentage point VAT increase will yield for the state.
Eskom then turned to China to assist with it's financial woes. While Eskom may have desperately needed the money, there is a growing public perception that the Chinese government is slowly and unofficially attempting to colonize Africa in its own way. Whether its Zimbabwe, Zambia or SA, the Chinese government is happy to offer loans and get involved in the country's main business operations. For SA, the Eskom loan deal is now facing questions. While  the squirrel Cyril Ramaphosa faced some tough questions in Parliament on Wednesday, DA leader Mmusi Maimane is insisting that the country is given all the facts about the deal. If China loaned Eskom R33 billion,  then what do they want or get in return?  When facing that question in a packed Parliment, Ramaphosa assured SA that the government is committed to "transparency and accountability " when borrowing money. AGAIN Ramaphosa was playing the 'mind-f*ck" game- not giving any straight answers. In any case does the ANC never believe in either  "transparency " or " accountability" for that matter. That is not part of their ruling agenda. That then also was not  enough for Maimane and co, however. The DA leader has now written to Ramaphosa asking him to disclose the full loan terms to Parliment in the next 14 days. If Ramaphosa refuses, the DA will submit a Promotion of Access to Information Act (PAIA) request for the loan terms. "If the President is confident that the agreement is in the best interest of the South African people, he will surely accede to our request." "It is difficult to imagine that the Chinese Development Bank approved a R33 billion loan to Eskom with no strings attached. Eskom is in dire financial straits and made a R2.3 billion loss in the last financial year." The DA believes that loans similar to this one are often responsible for keeping developing countries in "perpetual debt" and "create an environment for rampant corruption". And the DA in this case is absolutely correct in their analysis. The ANC rats will never go into any loan agreement least they could pocket some lion-shares from it. AND as expected did the "great savior" – squirrel Ramaphosa-again in typical ANC -style  "promised" the naive population that he has a "great" plan to save the Eskom disaster. In 20 years not one of this black Czars could come up with a viable solution to stop their own corruption in Eskom – now here comes the squirrel with a quick "remedy." Yea…right! Yea Squirrel….we heard you say LOTS of things , promise lots of things…and denied lots of things too. Anything to save your and your own political criminals' arses for the up-coming elections. 
Eskom's woes will not stop- neither will a solution be found. Eskom- as with the SAA, Telkom, Post Office, SABC and Transnet- all are lucrative money laundering systems that will keep the black "elite" in Lethuli-House rich- funneling millions of tax payers' rands through them into greedy, eager  and waiting  black hands. BUT– cutting through all the political bullsh*t one thing comes out quite clear: Systematically they (The ANC state capturerers) – have been mind f*cking the poor lesser intelligent populace into becoming their obedient slaves and submissive state grant  milking cows for their own  self enrichment schemes of the ruling mob. If the mob does not get their way (or tariff increases) they simply "punish" the populace by continuous power cuts. They are terrorizing the masses through deliberate pre-planned subversive malignant economic sabotaging offensives launched on a periodic basis. Ironic is the fact that this lesser intelligent populace will AGAIN vote this malicious economic black Czarian kleptomaniacidal saboteurs back into power again. Only members of the Homo Sapiens Africana clans have the uncanny ability and  can come up with such destructive backwards strategies to destroy their own futures because of their deep anti-white  racist cultures. BUT when the sh*t hits the fan- they quickly can come crawling back to the white man for help. It's time the" right  " people take some action and start to  hunt these political and corporate criminals down- drag them out from behind their security fences- and see to it that Robben Island becomes a fully functioning institution again.
SOURCE:
White Nation
WHITE NATION– WE DO NOT HATE WHITE LIBERALS– WE SIMPLY DESPISE THE FILTH!!
C'MON- SHARE OUR LINK