Do you have news to tell us? Send your e.mails with news and inquiries to: w.nation@mail.com
Register with us for free to follow our news on the right-hand tab
Article posted by: White Nation correspondent Pretoria   February 18  2019
BRITAIN
CONSERVATIVE Party MP for Northeast Somerset, Mr Jacob Rees-Mogg, – had himself nearly publicly castrated on BBC Question Time last Thursday night. MP Rees-Mogg tried to justify the British concentration camps of the Anglo Boer War by saying that women and children were taken there "for their own protection!"
@realDonaldTrump @VladimirPutin24 @markrutte @narendramodi @TurnbullMalcolm @genocide_watch @jacindaardern @JustinTrudeau @DurossGasperi @PrimeministerGR #PortuguesePrimeMinister @saadhariri @netanyahu @RoyalFamily @Humano05846854 @RealCandaceO ‏@Lauren_Southern ‏@GW1stPOTUS ‏@fraser_anning ‏@PaulineHansonOz ‏@NikkiHaley ‏@SenBillCassidy ‏@SenHydeSmith ‏@SenJohnKennedy ‏@SenThomTillis ‏@SenSasse ‏@SenatorRounds ‏@SenDanSullivan ‏@SenJoniErnst ‏@SenatorFischer ‏@McConnellPress ‏@GrassleyPress ‏@SASCMajority ‏@SenDeanHeller ‏@SenRonJohnson ‏@SenatorLankford ‏@SenateRPC ‏@SenBobCorker ‏@SenatorCollins ‏@InhofePress ‏@senrobportman ‏@SenTomCotton ‏@RudyGiuliani ‏@frankgaffney ‏@LindaSuhler ‏@ACTBrigitte @Smart_Black_ZA @Dclantis @VP @SecPomPoe @BillOReilly @seanhannity @SenTedCruz @marcorubio @BillOReilly @AnnCoulter @FoxNews @foxandfriends @intlcrimcourt @themossadil @Daniel_Friberg @statecso @stateDRL @DRL_AS @BigMark4america @SenatorTimScott @LindseyGrahamSC @repjoewilson @audrey_russo @LanaMarks @peterdutton @Israel @JISS_Israel @GPOIsrael @IsraelMFA @IsraelinUSA @IsraeliPM @Israel @TheMossadIL @JackPosobiec @DineshDSouza @JuliaLopezMP @redditchrachel @UKLabour @FabianLeedsNE @HughGaffneyMP @LizTwistMP @GlindonMary @jimforcovsouth @EstherMcVey1 @GutoAberconwy @Kirstene4Angus @GillFurnissMP @LukeHall @lucyfrazermp @nadams @ALewerMBE @drcarolinej @michaelgove @IoWBobSeely @KwasiKwarteng @DerekThomasUK @GarethJohnsonMP @Patrick4Dales @ChrisEvansMP @NickTorfaenMP @NickGibbUK @PGibsonSNP @GradySNP @GillianKeegan @susanelanjones @nigelmp @LukePollard @JamesCleverly @grantshapps @tpearce003 @tom_watson @RobertBuckland @grahamstuart @DamianHinds @AnnaMcMorrin @vickyford @DamianCollins @joswinson @PaulMaynardUK @SteveBakerHW @stellacreasy @MikeGapes @alexsobel @SteveBakerHW @lucyallan @BrandonLewis @DavidJonesMP @DavidEvennett @scullyp @GregKnight @mattwarman @Jochurchill4 @ToniaAntoniazzi @LizMcInnes_MP @VictoriaPrentis @AdrianBaileyMP @eleanor4epping @eleanor4epping @BigMark4America @Hawk_Montgomery @AdrianaStuijt @sebastiankurz @dbongino @didierreynders @Rambobiggs @AndrzejDuda @PetrBystronAfD @matteosalvinimi @AfricaDesk1 @OzraeliAvi @Lauren_Southern @KTHopkins @DprkKorea @fox

Posted by Craig Montgomery on Sunday, February 17, 2019
It is well known to historians and descendants of the Boer nation alike that the more than 25 000 Boer women and children who died in those camps, did so as a result of exposure to the elements in tents and open railroad carriages, diseases such as cholera, typhoid and measles and starvation. Furthermore were many Boer women brutally raped by British hooligans in uniform and many farms and livestock burnt to cinders during Kitchener's "Scorched Earth" holocaust against the Boer nation. They could have well provided for themselves on their own farms if the official British policy of scorched earth under the directives of Lord Kitchener was not implemented. Farms were burned and looted, livestock killed and crops destroyed. Horror stories of rape and robbery and murder were recorded and is available to researchers to this day.
Rees – Mogg……scandalous British fart  with deep hidden genocidal justifications
The only "protection" these civilian women and children needed, was against the British who became their prosecutors and torturers after they illegally invaded South Africa to feed their greedy plundering for it's gold and diamonds- , certainly not their protectors! Comparing the death rate of the women in the camps to that of the people in Glasgow during the same time period is not only insensitive and disgusting, but it is also an indictment against Britain itself! It is well worth reminding that the very same Conservative party in which mr Rees-Mogg now serves, was also the government during that war! WHAT protection, is the question we ask?
We certainly hope the Scottish National Party joins us in condemnation of his use of the death rate in Glasgow for comparison to justify his claim. How could this man take pride in a death toll under conditions and a system imposed on its own citizens by their own government at the time?  This is now the opportunity for the government of the United Kingdom to stand up, after 120 years, and openly admit and apologize for the human rights disaster, the murder, rape, looting and robbery and the oppression of people, both black and white, perpetrated under their direction in this country in between 1899 and 1902 like they demanded an apology from Germany for the so-called "holocaust " and demanded compensation from Germany. It's time the British also pays their compensation to the Boers too.
"In an interview on the BBC one program "Question time "mr Jacob Reese-Mogg from the Tori party spoke about the British concentration camps in South Africa During the Anglo Boer War and the impact it had on the local populous.
He also made a comparison between the deaths occured as a result of forced incarceration of the Boer people as well as the Black people in 120 camps accross the greater South African country and compared it to deaths in Glasgow Scotland at the same time.
Mr Reece-Mogg got all his information wrong and he really does not know the history of the Anglo Boer War or even his own history at all.
The true information of what had transpired within the camps during the annexation of the Boer Republics is indeed kept in archives in the UK where we found it as well as partial information watered down in archives in South Africa. ( Now almost none as it is thrown out by the oppressive South African government) It is clear from his rambelings on that mr Reece-Mogg is no scholar in history nor have the insight into a subject that have or rather should have an enormous impact on the Western world, and here I bring your attention to the law of nations and peoples that was created by all powers of the day to protect countries that enter into hostillities from within and out during the late 1800's and that was signed by your government.
This law states that no country or people could be ruled for an indefinite period by the annexators and must be returned to the people that ruled it before the hostilities started.
In the case of the Boer republics this was never done, and the Boer Republics was duly incorporated into the Union of South Africa.
This aside brings us back to the concentration camp issue and mr Reece-Mogg's utterances of pitiful, sorrowless indignation towards a people that suffered greatly because off oppression under British rule, Afrikaner rule and now under the oppressive rule of the South African government. We as Boer Republicans view mr Reece-Mogg's ineptability in comprehending the almost annihilation of our people at the hand of the British colonial forces by interning thousands of our children and woman and where more than 34000 children and woman perished because of Lord Roberts and Kitcheners scorched earth policy. That was a war of attrition to put it mildly and for mr Reece-Mogg to publicaly denounce any wrongdoing at the hands of the occupying colonial and British forces of that time is both ridiculous and ill meant by him. We as oppressed Boer Republicans within the greater South Africa and abroad demand an apology from the Tori member of the British parliament mr Jacob Reece-Mogg and also demand the tutoring of the Tori party members into their own history as to avoid such stupid unscrupulous utterances by someone trying to blow his own bugle with loose lips. 
We hope to hear from you at the British consulate regarding this incident and would invite mr Jacob Reece-Mogg to a debate regarding the history of the Anglo Boer War and happenings afterwards. An invitation we hope could realise but we are not holding our breath."
Jurgens David Christie
A Boer Republican
The Republic of the ZAR.
It was because of money monger Cecil John Rhodes' letters that fat Queen Vic sent 400 000 British troops and criminals to invade South Africa- and when they could not win a war against appr. 80 000 Boers and local blacks- they sent the mass murderer Lord Kitchener in. Kitchener was awarded the title of Viceroy of India for his dastardly deed as well. So much for British courtesy. It is certainly inappropriate for a man such as MP Rees-Mogg to try and justify what every civilized person and country in this world can only describe as an outrage against decency and humanity. But Britain for many decades under the Rothschild demonic influence- plundered hundreds of independent countries to fill their island  vaults with stolen diamonds and gold. Britain has the most atrocious history of human rights abuses of all nations in history- yet still today have as yet not offered one SINGLE apology to any of those nations it plundered. The list is endless. It also was due to BRITISH meddling that traitors  such as De Klerk and his NP conspirators handed South Africa over into terrorist hands– and up to today- it's the BRITISH establishment that pays heathens such as Malema and Mngxitama to openly attack white Afrikaners and farmers as well.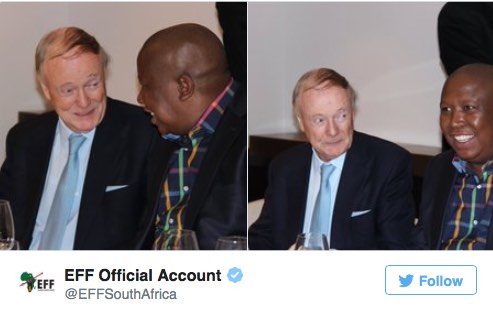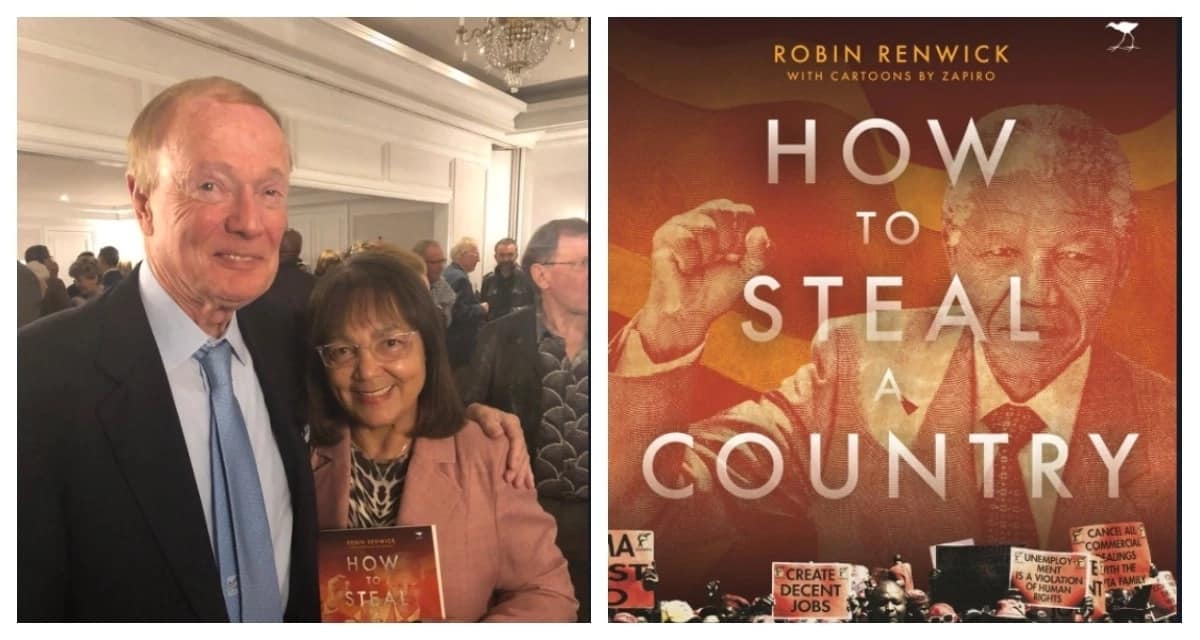 "D"= DEMOCRATS i.o.w LIBERALS
ALL of these South African political bastards are puppets of their British masters' voices. South Africa truly now is being run by the British devil and his liberal disciples. 
"It was at this point that Ramaphosa also told the National Assembly that he had been warned before he was president, and in recent months since his election, that the EFF were a project of the British foreign intelligence service MI6. "Honourable Malema you visited London a few years ago and said that Nelson Mandela was a sellout and then there were reports, and those reports kept coming, and I was not even intending to raise it here but I do so because we do need to deal with this issue because it is cancerous," Ramaphosa said. "A report that came out was that the EFF is an MI6 project. Now I rejected that. I rejected that because I knew we were dealing with people of good character; that you would never go to that extent. And they keep coming. Malema smiled from his seat in response but made no move to make any objections, allowing Ramaphosa to continue speaking."
It is the British that keeps the ANC, DA and EFF in control. The British keeps the white Afrikaners oppressed through draconian laws, forced them out of the job market and impoverish them through the dirty hands of their front man Rob Davis. The Boer/Afrikaner is the one most single biggest thread to British imperialist control over South Africa's mineral riches- and the dastardly British will go at any lengths to keep the white Boer/Afrikaner subdued- out of power and out of control over the country-  and if the Boer/Afrikaner can be exterminated totally- so the much better for their plundering agenda. Through their M16 operatives they instigated black riots in townships in the 70's and was behind instigating the Sharpville incident.  Through their Anglican Church they funneled millions of pounds to ANC insurgents to wage a terrorist war against innocent civilians in South African cities like the Church Street bomb and St. Peters church massacre. Their media demonized the white Afrikaner and made him the skunk of the world. It was THEIR money that bank-rolled the National Party in selling out the country.
Rees-Mogg is just a amplifier for what the British "establishment"  filth factually are planning all along- another war that could send more Boer/Afrikaner people to concentration (squatter) camps where they again could be starved to death- which currently is happening right under our noses. Already more than 400 000 white Afrikaners are in more than 60 squatter camps across the country- all because of hidden agendas from the British establishment and their demon at work in South Africa- Rob Davis– a reincarnation of Kitchener. It again is the British that are behind the land grabs- the destruction of Boer farms- sugar coated under another false term "Expropriation without compensation." But again the British bastards want to destroy the white Afrikaner farms like they did during the Boer wars. History is repeating itself – just in a more modern manner. Again there is a war being waged against the white Afrikaner. Again they are murdered by bank-rolled heathens like the Crown paid hundreds of vagrants from all walks of life to come to South Africa and join the war against the Boers.  Again the Boer's  land is about to be destroyed. And again their people are driven into concentration (squatter) camps.  Hence the silent white genocide and farm murders currently in progress in South Africa. This is why Rees-Mogg try to justify the concentration camp atrocities- because he knows it already is happening again and want to vindicate the British establishment again from their heinous acts against humanity like they did before.
Britain never forgave the Boers for destroying their dubious honor by defeating them during the Boer wars. The British was the most recognized world power, it's ships the most formidable, it's land forces the most effective and feared. No nation could stand against the British empire- not even the mighty Napoleon Bonaparte. And here comes a handful of Boers and local black tribes  in South Africa and defeated them. They never could swallow that humiliation. They realized what could happen if Boer and Black unite again. They would face another humiliation again. That is why they are the main instigators behind the "racist" psi-ops war to keep white and black apart.That is why they control the three main black political parties. Like before with Smuts and Botha they again used traitors such as De Klerk to sign away the Boer/Afrikaner's country. Through dehumanizing laws they now oppress the Boer/Afrikaner, disarmed him, alienated him, took away his power, his dignity, history , nationality, flag, language- wage a war against him on his farm- and now also want to take his property  away….through devious concocted "laws."  And he uses his black Nguni cattle to execute this demonic agenda for him while the Brit still plunder the country's resources at will. Even Ramaphosa is paid and owned by the British corporate ghouls.
  History is repeating itself again. Their "Agenda 21" is in full swing. May God give that those demonic island dwellers be exterminated from the face of the earth in one single blow for all the human suffering they have caused to millions of innocent people during the past centuries!
SOURCE:
White Nation
WHITE NATION– WE DO NOT HATE WHITE LIBERALS– WE SIMPLY DESPISE THE FILTH!!
C'MON- SHARE OUR LINK