Do you have news to tell us? Send your e.mails with news and inquiries to: w.nation@mail.com
Register with us for free to follow our news on the right-hand tab
Article posted by: White Nation correspondent Johannesburg    February 21 2019
ALSO READ:
ANC's Senzo Mchunu feels black managers are to blame for Eskom crisis 
NOW the useless ANC government wants to manufacture your medicine!
Soweto residents refuse to pay for electricity despite public outcry
Bill to amend constitution to steal your property a step closer.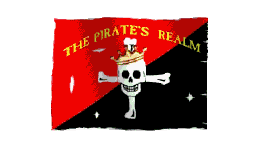 SOUTH AFRICA– THE  PIRATE's REALM DOWN SOUTH
TITO MBOWENI– Newly appointed minister of finance- just announced his "master plan" to save South Africa's wobbling economy in his budget speech. Tito Mboweni's first National Budget came with no real surprises or shocks- neither anything promising. Given the pressure-cooker that is state finances ripped to pieces by ANC thieves –  especially those of mob-ravaged  power utility Eskom,-  it appears to be a speech that seem to be written by someone who very cautiously want to slid through every  safe exit possible as not to touch any trigger wire that may cause the ANC's house of cards to collapse so close to the national elections on the one side- and not to agitate the voting masses on the other.
Well- ol' Tony surely started his speech on a very emotional note- quoting Zechariah 8 verse 12 from the bible for the tax paying minorities:  "For thee seed (taxes) shall be prosperous; the vine shall give her fruit, ( tax collections) and the ground shall give her increase,(demands)  and the heavens shall give their due; and I will cause the remnant of this people (blacks) to possess all these things."As a part-time farmer, I know that in order for the people to "possess all these things", we have to plant anew. It is time for us to sow the seed of renewal and growth. But for the seed to be prosperous, as Zechariah enjoins us, we must first cultivate the soil. Once we have planted the seed, we must nurture it, water it, and protect it from the extremes, the elements and time." Then ol' Tony went on to add a few more sentimental "winged words" in parliament. Isn't it strange how these politicians only mention the Bible when they are about to screw the population again?
BUT when Tony started his speech- Zacharia was the last thing on his mind. ESKOM ostensibly was a very delicate issue for Mboweni. On the one side could he not afford to leak too much of the tax payer's hard earnrd money to the useless imploding parasite parastatal- and on the other hand was he compelled to give just enough to keep the swamp entity enough to keep on surviving past election date in order for the ANC goons to come up with yet another idea how to keep the lights on.  The immediate and substantial risk that Eskom poses to the SA economy and state finances was partly addressed by allocating  by Mboweni cautiously allocating R 69 Billion –R23bn per annum – to the electricity  vacuum cleaner as a "support package " with "conditions." Why Eskom- which escalate their product yearly for South Africans only- and still sell power to 7 outside African countries – must still be an orphan of the ANC state- is a mystery. Why the lousy ANC do not privatize this corrupt ANC pet- one can only try to figure out. But then again we are aware of the fact that Ramaphosa and his Motsepe clan are waiting eagerly to grab the opportunity of running the electricity monopoly as well should it be privatized.  As part of a raft of conditions a "chief reorganization officer" will be jointly appointed by Mboweni and Public Enterprises Minister Pravin Gordhan. The officer will work with Eskom's board and management to carry out the recommendations of the Presidential Task Team.
So Mboweni again are just shuffling the chairs around on the sinking Eskom Titanic's deck.  Mboweni made sure that Eskom stays in the greedy claws of the ANC "state"- so we can expect yet another barrage of corruption out of that R 23 billion tax money the coming year – that will again land straight into the pockets of the greedy "brothers" and "sisters." Next year we will see another R 23 Billion disappearing again. Mboweni did not intend to "antagonize" the mob with any drastic actions.  Treasury also included some details about how Eskom will be "unbundled "- not privatized- but "unbundled" into three entities, saying each entity would in time have its own board and leadership, debts and assets. (As-If that is going to stem the flow of money into greedily awaiting claws.)  In his address Mboweni had" harsh " words the money-sucking  Eskom is placing on public finances. "Pouring money directly into Eskom is like pouring water into a sieve," he said. Now with THAT statement we can fully align ourselves with!
Ratings agencies
Mboweni said Treasury had been having "difficult" conversations with ratings agencies about what effect the Budget would have on SA's sovereign debt rating. He said in his opinion the effect should be credit positive, given the practical interventions government is planning at the power utility. Again Mboweni was all talk. Credit agencies only react to the fiscal performance of the country's debt clock and financial security the ruling government can supply- which at this point of time is about dithering juuuuust above zero. His well-chosen budget speech is one thing – producing the goods is another. Mboweni cannot expect credit agencies to suddenly feel a  surge of jubilation because of his budget speech. Credit positive? Nope- sorry- no can do! First put your cards on the table if you want the game to be on. Until then Mboweni's speech simply is of academical value to world finance agencies.
Taxes
O YEA– here we find the ANC regime in their own turf…when it comes to TAXES! The Eskom support package was done without needing to up income or corporate taxes or VAT. Personal tax brackets were unchanged – meaning more people may face a heavier tax burden as they move up brackets. There is a new carbon tax on fuel, and the usual – albeit moderate rise in fuel taxes and upping the "sin taxes" of tobacco and alcohol was announced. Now here Mboweni play one of his devious aces….Carbon Tax!  You see- Carbon Tax is a shrewd baseless levy raised on supposed carbon dioxide from the outlets of vehicles. This devious tax- together with "sugar tax" was two very scrupulous tax systems devised by very shrewd European tax gobblers. The tax was "invented" to supposedly "curb " the amount of  carbon dioxide from 'damaging" the Ozone layer any further. This of course- is one helluva big lie. Carbon dioxide is one of the most heaviest gasses on earth- and just how Carbon Dioxide ever could reach the Ozone layer- is a mystery still unexplained by the shrewd creators of this needless tax burden. The biggest contributors to Carbon Dioxide is Vulcanic active mountains. So we suspect the con artists behind this money racketeering scheme also will demand "Carbon Tax" from all countries that have active vulcanos in their regions . How they want to "curb" carbon dioxide from damaging the Ozone layer or "heal" the Ozone layer with taxes- is yet another mystery unexplained – but what is NOT a mystery- is just WHO will be collecting those taxes! Another sin tax secretly slipped into the system by Mboweni and his cohorts for a few dollars more!  The tax revenue estimate for 2018/19 has been revised down by R15.4bn, relative to the mini Budget in October 2018, the third year in a row that tax targets are not reached.
With the addition of the carbon tax, and another hike in the general fuel and Road Accident fund levies, motorists will soon be paying a big chunk of their total petrol bill to government. In his budget speech on Wednesday (20 February), finance minister Tito Mboweni said that the general fuel levy will be increased by 15 cents a litre for petrol and diesel from 3 April. The Road Accident Fund (RAF) levy will also increase by 5 cents a litre for petrol and diesel on the same date. As expected, the introduction of South Africa's Carbon Tax will see an additional 9 cents per litre on petrol and 10 cents per litre on diesel added – however, this change will come into effect from 5 June. While the increases are largely in line with expectations leading up to the budget speech, further increases in the fuel levy will likely have inflationary effects and increase transportation costs.
According to the AA, while the increases to the general fuel and Road Accident Fund levies are lower than expected, it is still concerning that these levies are seen as the 'go-to' taxes for easy increases by government. "Now, with the addition of the Carbon Tax on fuel, this 'easy' tax collection method is being further exploited, thus adding another line of tax to the fuel price," the group said. Consumers currently pay R5.34 towards indirect taxes on every litre of petrol bought, and R5.19 on every litre of diesel. This comprises R3.37 (petrol) and R3.22 (diesel) for the general fuel levy, R1.93 for the RAF levy (for petrol and diesel) and 4 cents for customs and excise taxes (for both petrol and diesel). With the increases announced in the Budget Speech today, these levies will now increase by a combined 29 cents for petrol and 30 cents for diesel – including the carbon tax.
By the end of the hikes, SA motorists will be paying R5.63 and R5.49 in taxes per litre for petrol and diesel, respectively. On a vehicle with a 50 litre tank, this means that drivers will be paying between R274.50 (diesel) and R281.50 (petrol) in tax, every time they fill up (with a full tank). This represents a significant hike in the proportion of taxes motorists pay in every litre of petrol. Below, we have broken down how taxes as a portion of the pump price has changed over the last 15 years or so. With the addition of the carbon tax, taxes now make up the highest proportion of fuel prices ever.
The figures above are based on February petrol prices, and will change based on any increases or decreases in the fuel price over the next few months. Should the petrol price increase, the portion of taxes relative to the pump price will drop accordingly. Should the petrol price decrease, the proportion of taxes will go up. According to the latest petrol price data from the Central Energy Fund, motorists are heading for a sharp petrol price hike in March 2019, with the group showing an under-recovery of around 57 cents per litre for petrol, and a hefty 75 cents per litre for petrol.
A Looming tax revolt against the South African regime vultures
South Africa will reach the fiscal cliff by 2042 if it does not change its ways and back up the budget speech with concrete actions, says professor Jannie Rossouw, the Head of School of Economics and Business Sciences at Wits Business School. Speaking at a budget breakfast hosted by the South African Institute of Professional Accountants (SAIPA) in Sandton, Rossouw warned that if the actions of the government in managing the fiscus are not prudent, taxpayers are going to stop paying taxes. In late January, Western Cape premier Helen Zille sparked controversy by volunteering to lead a tax revolt in South Africa if the government fails to take action against those implicated in corruption – or if they are again elected into government. A tax revolt is a political struggle to repeal, limit, or roll back a government-imposed tax. Zille, via social media platform Twitter, highlighted that there are multiple cases of successful and impactful tax revolts around the world, adding that she would focus on several of these cases.
I'm waiting to see how many ppl get prosecuted and land in jail in a reasonable amount of time after the Zondo commission. If they do not, just watch me. I will be organising the #TaxRevolt. I have tried the electoral route for years. Voters seem to like voting for corruption.

It really is time for a #TaxRevolt https://twitter.com/helenzille/status/1089050976898682881 …
"In the 21st Century, there have been over 80 case studies of impactful tax revolts. More than double that in the 20th century. But given that we are only in first fifth of this century, the trend is clearly escalating because it introduces accountability in government," she said. The premier's comments thrust the topic of tax revolts into the spotlight, drawing many responses from across the political spectrum. Frustrated South Africans threw support behind the move – while others labelled it as " irresponsible and illegal. " Among those weighing in are leading South African economists and legal minds – some of whom have pointed out that a tax revolt is either coming, or already in full effect. Acting South Africa Revenue Services commissioner Mark Kingon, warned however, that calls for a tax revolt could be viewed as advocating for criminality. But Kingon "conveniently" did not mention anything about the "criminality " in government circles and in SARS itself when they waste billions upon billions tax payers money.
According to Faith Ngwenya, technical and standards executive at SAIPA, the government needs to take proactive steps to get out of the current mess, and to avoid a ratings downgrade. "People who are taxed too much, either directly or indirectly, will stop being productive or find ways to reduce their tax bill, often illegally," Ngwenya warned. "At that point, national revenues drop with any further tax increases. We are now at that point. So the government's future income will have to be derived from reducing its own costs, which starts with fulfilling its promise to turn around SOEs and reduce its enormous wage bill."
Rossouw provided his top budget speech takeaways:
---
GDP

GDP was forecast at 1.5% against an IMF global projection of 3.5%, with improved growth predicted over the next three years. "The Treasury has been overly optimistic in its GDP forecasts for many, many years," said Rossouw. "They overestimate their revenue, then spend according to this estimated revenue. Then they don't make the revenue because GDP growth is lower, and they end up in a fiscal hole." Rossouw recommended that Treasury use more conservative forecasts to regain the public's confidence.
---
Wage bill reduction

The government promised to reduce its wage bill by R23 billion over the medium term and offer voluntary retirement to older public servants. This is a good start but needs to be followed by reviewing the public sector workforce and reducing it dramatically.
---
Revised visa requirements and e-visa pilot

To attract needed skills to South Africa from foreign countries, the government will review its business visa and child immigration requirements as well as pilot an e-visa system. This is great news as it will help South Africa more readily attract the talent needed to bolster the economy, said Rossouw.
---
Revision of support for SOEs

State owned companies, Rossouw said, will need to meet certain business transformation requirements to receive future support from the government and Eskom will be broken into three independent divisions. "While this is a positive step forward, any support is still like throwing money down the drain. A more concrete plan of action is needed and the process should be communicated transparently to the public."
---
Annual budget deficit

Professor Rossouw also noted that the annual budget deficit would be around 4.3% over the next three years, up from 3.5% in 2018. "This is too high," he said. "Our growth ceiling is only 2.5% per annum."
---
Tax collections and revenue shortfall

Total tax collections for 2018/2019 was around R1.3 trillion with a shortfall of R42.8 billion and the government expects to collect R1.422 trillion next year. Mboweni announced there would be no changes in personal and company tax but additional revenue of R15 billion would come from indirect taxes. "Although tax remains unchanged, indirect increases will reduce overall disposable income, meaning South Africans will have to adjust their lifestyles accordingly."
---
Revenue from tax bracket creep

Income tax brackets will also not be changed. This means that although South Africans will not gain greater purchasing power from inflation-based pay increases, they will be earning more in SARS' eyes and will be taxed accordingly. Further, those who move into a higher bracket will be obliged to pay substantially higher taxes, reducing their effective monthly income to below their previous level.
---
No increases in medical tax credits

Medical tax credits will not be increased to allow for a rise in cost of living so South Africans will effectively be paying more for medical treatment.
---
Income from fuel increases

Fuel will go up by 29c/litre, which includes a 15c/litre increase in the general fuel levy and a 5c/litre increase in the Road Accident Fund levy. A carbon tax of 9c/litre on fuel will be effective from 1st June 2019. All of this was expected, said Rossouw.
---
Excise duties

Excise duties on alcohol and tobacco will be increased. Further increasing the price of tobacco is a bad idea. "We are already witnessing the sale of illegal cigarettes overtake legally marketed ones. Another increase will further motivate cash-strapped smokers to buy on the black market," Rossouw warned.
---
Restoring SARS effectiveness

Mboweni also promised to repair SARS to ensure it is able to collect revenues effectively. And with the VAT refunds backlog being cleared, the normalized flow of future refunds will provide businesses with greater cash flow confidence. "Much revenue is lost to tax collection inefficiencies, so it makes more sense to focus on SARS' operations rather than increasing direct or indirect taxes further," Rossouw said.
SA Revenue service
SARS is being fixed. My thanks go to Judge Nugent and his Panel for their wise counsel. On
their recommendations:
A new (AA) Commissioner will be appointed in the coming weeks.
A new Illicit Economy Unit launched in August 2018 will fight the trade in illicit cigarettes
and tobacco.
The large business unit was a major source of tax collection, and its skill was renowned.
This unit will be reintroduced and will be formally launched in early April 2019.
SARS is strengthening its IT team and its IT systems and this is crucial for our tax
collection efforts.
SARS IT HEAD ….SHE IS THE WOOZ THAT IS SUPPOSED TO BE PART OF THE "STRENGTHENED" FORCE! YOU CAN JUDGE FOR YOURSELF IF YOU WOULD LIKE TO HAVE HER RUNNING YOUR TAXES ON A COMPUTER.
Information sharing agreements with allies will help fight cross-border tax evasion
schemes.
Judge Davis will assess the tax gap, which is the difference between revenue collected and
what ought to be collected. We will also review the proliferation of duty free shops inside South
Africa.
Fiscal prudence requires some tax changes. We propose additional revenue measures of
R15 billion in 2019/20. There will be a slight upward adjustment of the tax-free threshold for
personal income taxes, with no change in the current personal income tax brackets. Together
these will raise R12.8 billion.
The revenue collection shortfall was caused, in part, by problems with tax administration at Sars, said Mboweni, in addition to broad economic weakness, and higher than expected VAT refunds. "Improving collections hinges on restoring the efficiency of SARS. In the short term, such improvements may be more effective in raising revenue than further substantial tax increases." Well- ONE "improvement" Mboweni can apply into "restoring " the efficiency of SARS- is to implement a system where ALL citizens are forced to pay taxes- this must include the Chinese, alien  Sudanese, Nigerians, Zimbabweans, Anglans and all the African insurgents now operating brisk businesses in South Africa without paying a single cent in revenue, then the taxi drivers, street vendors and ANC thieves who stole BILLIONS of rands from the tax payer. The other is to stop AA and BEEE appointments in SARS- , fire all the incompetent idiots, prosecute Tom Mojane and his gangsters- and get some COMPETENT staff to run the Revenue Service. We await SARS to start being transparent and declare their tax income returns to the public annually in a fine thick booklet form for independent auditors to scrutinize just what SARS have been doing with the public's money. But we know that will only be a pipe dream and SARS will continue to be the main source of revenue for blue collar criminals. Another empty promise from Mboweni.
Salary Bill
On the expenditure side, measures will be introduced to realise a R27bn reduction in the state salary bill over three years by incentivising early retirement in the public sector. But no big cuts in social spending emerged.
Economic outlook
The economic outlook has weakened since the 2018 mini budget, with GDP growth now projected to increase from 1.5% to 2.1% in 2021 compared to forecasts of 1.8% for 2019 and 2.1% for 2020 last February. Consumer inflation is expected to average 5.2% in 2019, up from 4.7% in 2018. But what else do you expect with taxes upon taxes hammering the private sector? 
Fiscal position
The budget deficit is projected to narrow from an estimated 4.2% of GDP in 2018/19 and to 4 % of GDP in 2021/22. Gross debt is projected to stabilize at 60.2% of GDP in 2023/24, with net debt stabilizing at 57.3% of GDP a year later. Last year the budget deficit projection for 2020/21 was 3.5% and debt supposed to stabilize at 53.2% in 2023/24.
Spending plans
Real growth in non-interest expenditure averages 2% per year over the next three years. The fastest-growing area of spending is community development, which includes funding for free basic services and human settlements. Over the next three years, more than half of government spending will be allocated to basic education, community development, health and social protection. It never crossed the minds of this ANC "gurus" like Mboweni to set aside a few million to subsidize small business development in order to support economic growth like Japan did after WW2. But then again it's South Africa we are talking about here- and most of that subsidies will be stolen by corrupt cadres anyway. After all- it's Africa…not Japan!
Debt
Net debt is expected to reach R2.52 trillion in 2018/19, or 49.9% of GDP, increasing to R3.47 trillion or 55.5% of GDP by 2021/22. Debt service costs rise to R247bn or 4% of GDP by 2021/22. Needless to say that this net debt is about to rise significantly with Ramaphosa, Eskom et al taking out billions of rands loans from China which they in any case- will not be able to repay!
'Post-Soviet era'
Mboweni injected a different ideological flavor  in a pre-Budget briefing to journalists, by repeatedly stating that the world is in a "post-Soviet era" where massive state-owned enterprises were not the order of the day anymore.(That is of course- not South Africa included. The ANC is hell – bent in raking all the private enterprises like private property , businesses, mines and the Reserve Bank into state/stassi/polatriat -controlled organs where only the ANC NEC goons will reap the benefit while the populace must contemplate with the indigestion.) Another empty lie from Mboweni. 
. This Budget according to Mboweni thus is built on six prescripts,
1. Achieving a higher rate of economic growth
2. Increasing tax collection
3. Reasonable, affordable expenditure
4. Stabilising and reducing debt
5. Reconfiguring state-owned enterprises
6. Managing the public sector wage bill
Mboweni: I said that we were at a crossroads, and that we could go either to heaven, or the other way #Budget2019
Mboweni: We now expect a slower but still steady recovery after the 2018 technical recession. It is expected that real GDP growth in 2019 will rise to 1.5 per cent, and then strengthen moderately to 2.1 per cent in 2021
Mboweni: Excise duties on alcohol and tobacco will be increased, as follows; 1. The excise duty on a can of beer goes up by 12 cents to R1.74. 2. A 750ml bottle of wine will have an excise duty of R3.15, which is 22 cents more
Mboweni: The duty on a 750ml bottle of sparkling wine goes up by 84 cents to R10.16. The duty on a bottle of whiskey will go up by R4.54 to R65.84. A pack of 20 cigarettes goes up by R1.14 cents to R16.66
Mboweni: There will be no change to the excise duty on sorghum ( wheat beer) – simply because the masses will revolt if Sorgum was taxed more. So Mboweni played another 'safe card" again to safe the votes at the coming election. 
Mboweni: Fuel levies will increase by 29 cents per litre for petrol and 30 cents per litre for diesel. This is one commodity tax which  the ANC simply adores to suck the public dry. 
Mboweni: The Road Accident Fund levy increase is not enough to match the Fund's R215 billion liability. We urge the Department of Transport to quickly resubmit the Road Accident Benefit Scheme Bill for Parliament's urgent consideration. It will help stabilize fuel prices.
Mboweni: The SOEs pose very serious risks to the fiscal framework. Funding requests from @flysaa , @SABCNewsOnline , @DenelSOC , @Eskom_SA and other financially challenged state-owned enterprises have increased, with several requesting state support just to continue operating. (So the "brothers " and "sisters " can continue laundering money through tenders derived from these enterprises.)
Mboweni: Pouring money directly into @Eskom_SA in its current form is like pouring water into a sieve
Mboweni: in this coming year, we expect revenues of R1.58 trillion and spending of R1.83 trillion. That means we will spend R243 billion more than we earn
Budget 2019 gives @Eskom SA a lot less than it wanted. Eskom wanted govt to take over R100bn of its debt. In turn, Mboweni has granted Eskom a bailout of R69bn over 3 years., subject to stringent restructuring conditions. This puts immense pressure on Eskom to reform. (And "Reform" they will….from one plundering board of directors to the next.)
Mboweni: As a gesture of goodwill, members of Parliament and provincial legislatures and executives at public entities will not be receiving a salary increase this financial year. (They will make sure they steal enough through their state enterprises as described above.) 
Mboweni: The largest allocations are R1.2 trillion for learning and culture, R717 billion for health services (including National Health Insurance) and nearly R900 billion for "social development" (which factually means the ANC again will create millions of black "state grant" free loaders to support them at the polls.)
Mboweni: R3.7 billion is set aside to assist emerging (Black) farmers seeking to acquire land to farm- (Fu*k All for emerging white farmers.)
Mboweni: In the fight against poverty and "inequality,"–  Government has allocated R567 billion for social grant payments. In 2019, the grant values will increase as follows:
• R80 increase for old age, disability, war veterans and care dependency grants
Mboweni: R40 increase for the foster care grant to R1 000.
• The child support grant will increase to R420 in April and to R430 in October .( Mmm….another corruption racketeering scheme in the making here. Watch this space!) 
WE miss the Defense budget in Mboweni's speech. But then again there is no Defense Force left any more. This part of that force that  is not either in moth balls, non functioning in dock yards , grounded due to budget cuts or down with AIDS are busy frolicking on Blaauberg beach- taking their heavy artillery for a swim and indulge in some weird fun and games.
JA DIT IS NUWE SA SE SANW/SANDF, DIE LOT WAT VERONDERSTEL IS OM DIE LAND EN SY MENSE VEILIG TE HOU!!!!! EK IS OORTUIG DAARVAN DAT EK MYSELF VEILIGER SAL KAN HOU SONDER HULLE!!!!! DAN SE DIE HOOF VAN DIE WEERMAG DAT SY WEERMAG NIE BANG IS EN KANS SIEN VIR DIE VSA SE WEERMAG, JA HY HET REGTIG WAAR GLAD NIE GEDINK VOORDAT HY SULKE KAK KWYT GERAAK HET NIE, HY MOET SY STELLING BAIE BAIE DRINGEND HEROORWEEG!!!!!!

Posted by Gert Jordaan on Wednesday, February 20, 2019
Further-more do we see much of the budget going the "black lives matter" way- and nothing factually for the minority groups. What also is quite obvious is that Mboweni based his budget on the election campaign and did not even include assistance in the form of subsidies for current food producing farmers from the R 3.7 billion he allocated to so-called agriculture. It is a written fact that more than 90% of the ANC's "land distribution" hoax failed- and more than 90 % of productive farms given to inexperienced blacks miserably failed. Yet here again Mboweni and his ANC ding-dongs want to allocate another R 3.7 billion in more failed ventures. Instead of allocation half that amount in the form of diesel ,seed subsidies or the protection of productive farms to assist farmers in producing more crops- he rather again want to again throw good money away into a bad venture for the sake of "blackness."  Nothing was allocated for the protection of white farmers that now are exterminated at a genocidal rate.  Neither did Mboweni allow space for micro industrial development– allocating funds for small businesses to start off the ground and create more business and job opportunities. But like we say- this is Africa- not Japan. Being ruled by a bunch of communist dinosaurs from a forgotten "Take us to Cuba" stone age we can expect some very questionable decisions in this modern era.
R567 billion were set aside for social grant payments- creating more non tax paying parasites than actually creating small businesses to help those impoverished to become financially independent  and lighten the burden on the state coffers. But this is how the ANC rule- more beggars means more grants which means more supporters . Also in the field of urban security we note not much has been said and done to protect normal citizens.All in all this budget is much too much race-based and favors only those that on the end of the day support the ruling regime. Ironically- The minority tax payers that will be responsible for funding the budget again – will on the contrary  be those NOT benefiting from Mboweni's budget speech. In short- Mboweni's speech was all about more taxes, empty promises and sweet blue f-all for the non-black minority groups!
FYI….WAS "Apartheid that bad? Let's see:
A piece of truth for you: THE REAL STORY OF APARTHEID (Not told by SA Rainbow government)
According to some, "…There's an ugly reality that we can't just sweep under the rug: that apartheid benefitted white South Africans at the cost of all others." O really? Whose reality is that ? Let us put it to the test. Let us see who benefited most from Apartheid . Since 1970 the budget for black education was raised by about 30% per year every year. More than any other government department. In the period 1955 -1984 the amount of black school students increased 31 times from 35,000 to 1,096 000. 65% of black South African children were at school compared to Egypt 64%, Nigeria 57%, Ghana52%, Tanzania50% and Ethiopia 29%. Among the adults of South Africa, 71% could read and write (80% between the ages 12 and 22). Compare this to Kenya 47%, Egypt 38%, Nigeria 34% and Mozambique at 26%. In South Africa, the whites built 15 new classrooms for blacks every working day, every year. At 40 children per class it meant space for an additional 600 black students every day! In 1985 there were 42,000 Blacks at 5 universities in South Africa, about the same amount at the universities of the homelands (another 40,000 at another five). In an article called "Die Afrikaner" 11 Feb 1987, the quarterly magazine called "Vox Africana Nr 29 4/87 stated that, South Africa had 4,8 million whites and 18,2 million blacks in 1987.
The whites paid 77% of the taxes and the blacks only 15%…despite this…56% of the government budget was spent on blacks. During the time of Dr. Verwoerd. the living standards of Blacks were rising at 5,4% per year against that of the whites at 3,9% per year. In 1965 the economic growth of South Africa was the second highest in the world at 7,9%. The rate of inflation was a mere 2% per annum and the prime interest rate only 3% per annum. Domestic savings were so great that South Africa needed no foreign loans for normal economic expansion. Even Lord Deedes admitted, "White South Africa grew to become the economic giant of the continent, the other members of the Commonwealth virtually sank into poverty." At the height of Apartheid in 1978 Soweto had 115 football fields, 3 Rugby fields, 4 athletic tracks, 11 Cricket fields, 2 Golf courses, 47 Tennis courts, 7 swimming pools built to Olympic standards, 5 Bowling alleys, 81 Netball fields, 39 children play parks, and countless civic halls, movie houses and clubhouses. In addition to this, Soweto had 300 churches, 365 schools, 2 Technical Colleges, 8 clinics, 63 child day care centres, 11 Post Offices, and its own fruit and vegetable market. There were 2300 registered companies that belonged to black businessmen, about 1000 private taxi companies. 3% of the 50,000 vehicle owners in 1978 were Mercedes Benz owners.
Soweto alone had more cars, taxis, schools, churches and sport facilities than most independent countries in Africa. The Blacks of South Africa had more private vehicles than the entire white population of the USSR at the time. Today Soweto has modern shopping malls like, Dobsonville Shopping Centre. In 2005 the Protea Gardens Mall opened. This was followed by the Baramall Shopping Centre and the Jabulani Shopping complex and the Maponya Mall. Experts say that Soweto has as much as 25% oversupply of retail space. The biggest hospital in the world, Baragwanath with 3200 beds and at its peak during Apartheid with almost 8000 staff, had 23 operation theatres fitted out with the most modern medical equipment that existed in the world. Blacks were treated here, operated on…at full state costs to the white-taxpayers for unlimited periods. The budget of this hospital was and is higher than the yearly budget of most small member states of the United Nations. Next door to Baragwanath is the St. John's Eye Clinic. The clinic was world famous for the treatment of Glaucoma, Cataracts, traumatic eye injuries and rare tropical diseases. Baragwanath in 1978 employed 450 medical doctors in full-time service. It treated 112 000 in-patients and 1.62 million out-patients per year. The children and infant death rate with 34.8 per 1000 was lower than Harlem in New York. In 1982 alone, this hospital performed 898 heart operations of world quality. Ironically...90% of the blood donors for this hospital were whites, who donated blood free of charge, totally voluntarily…to save black lives. (Quoted from The Citizen, 2 April 1987). Whites have already given blacks their blood. What more do they want? WHAT the f*ck have the black government in 24 years give the whites under "democracy?" ? The answer….NOTHING!! They took everything away from whites and murder them on a genocidal scale! Now they want to take their land away as well? Blacks will suffer dearly for their deep racist arrogance against whites before long. Like Zimbabwe and Sudan – their bastard communist leaders will starve them to death! Go vote ANC and EFF….
Can  we now also be allowed to give a quote-or-two from the Good Book which directly speaks of the ANC's rule over South Africa before we start to sow that tax "seeds" Tito reminded us about?
" But these speak evil of those things which they know not: but what they know naturally, as brute beasts, in those things they corrupt themselves . Woe unto them! For they have gone in the way of Cain, and ran greedily after the error of Balaam for reward, and perished in the gainsaying of Core. To execute judgment upon all, and to convince all that are ungodly among them of all their ungodly deeds which they have ungodly committed, and of all their hard speeches which ungodly sinners have spoken against him. These are murmurers, complainers, walking after their own lusts; and their mouth speaketh great swelling words, having men's persons in admiration because of advantage."- Jude 10.
" But these, as natural brute beasts, made to be taken and destroyed, speak evil of the things that they understand not; and shall utterly perish in their own corruption"–2 Peter 2:12
" Their end is destruction, their god is their belly, and their glory is in their shame. Their minds are set on earthly things."– Phillipians 3:19
Mboweni's full speech can be viewed HERE
WHITE NATION– WE DO NOT HATE WHITE LIBERALS– WE SIMPLY DESPISE THE TREACHEROUS FILTH!!
C'MON- SHARE OUR LINK