Do you have news to tell us? Send your e.mails with news and inquiries to: w.nation@mail.com
Register with us for free to follow our news on the right-hand tab
Article posted by: White Nation correspondent Johannesburg      February 24 2019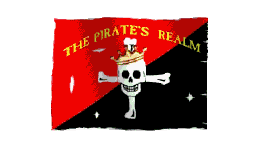 SOUTH AFRICA– THE  PIRATE's REALM DOWN SOUTH
WE suppose you've heard about it by now. AND Jacob Zuma must feel quite happy not to occupy that lonely spot at the top of the raping ANC "honkies" anymore. He was joined by two of his comrades.
FIRST is was Pule Mabe that was accused of sexual harassment  of a she-male staff member. Luckily for Mabe the "Brothers" quickly protected him. The ANC's Luthuli House grievance panel chaired by former Cosatu president Sdumo Dlamini has found the governing party's national spokesman, Pule Mabe, not guilty of the sexual harassment charges laid against him by a female staff member. To this end, the panel declared the matter "closed", albeit with suggestions that the ANC should adopt a sexual harassment policy- as the ANC HAS no sexual harassment policy in place yet. Lucky Mabe! BUT we tend to believe Mabe was not that "innocent " as we manage obtained a letter written by that female staff member:
Now WHY would this female staff member go through all the red tape to report this matter? And as you can see- the "Brothers" simply discarded her claim as "non-sense. " Clearly as you can read for yourself this woman also feels that she walked into a granite wall of ANC cadre protection. 
THEN ANC  Head of the Presidency in the ANC, Zizi Kodwa was whacked for allegedly humping a she-male against her will too. Well- as we know the standard custom of ANC criminals when caught in the act- they always revert to the power of "flat denial"– then start shifting blame and dig up some weird and wonderful "conspiracy" theories that "someone" want to have a 'go" at their "reputation. Well- Kodwa did not embarrass us at all- he toed that same line when he also described the allegation of rape against him as a "dirty tricks campaign". He said he was "alerted " to the allegations of rape, sexual assault and drugging two women in February this year by Magashule. Kodwa described it as a "grotesque attack" on him and his reputation. He even alleged political "blackmail!" He also denies he was at the Michelangelo Hotel in Sandton on the day in question.  "I deny these accusations with the contempt they deserve. I refuse to succumb to extortion and blackmail. Most importantly, I refuse to bow down to dirty tricks by cowards operating from their factional dark corners, using women to fight or neutralise me," Kodwa said in a statement.  "I wish to expose and condemn this feeble yet dangerous attempt as political blackmail and manipulation, orchestrated by elements wishing to turn our politics into a jungle, a place for apartheid-like dirty tricks to silence others." Kodwa said he will be seeking legal advice on the matter
However we tend NOT to believe Mr. Kodwa  either when he now so vehemently try to "protect" his "innocence. " We also obtained a letter from the female victim that speaks a totally different tale:
Jessie Duarte says she received a letter from a woman making the allegations and advised her to approach the police.
 The ANC Women's League (ANCWL) says it will continue to believe the rape accuser of ANC acting spokesperson Zizi Kodwa until his name is cleared. In the letter believed to be from the victim, she details how Kodwa allegedly drugged her and took advantage of her.  Secretary General Meokgo Matuba said, "As the leader of the ANC he must present his issues to the leadership of the party so that all of us speak from the page." She says they undoubtedly believe and support the woman.
WELL…well …..well- there you have it folks. Used condoms, spiked drinks, horny like possessed animals , blue underwear and all! AND the victim very clearly named the Michael Angelo hotel too. It sounds like a scene right out of a steamy blue movie. The ANC's spin doctor turning in smoke now?  Wonder how he is going to spin out of this one- or will the "Brothers" again have to "step in? The woman also laid charges against Kodwa. Kodwa is head of ANC presidency at Luthuli House and had been acting national spokesperson of the governing party following the suspension of Pule Mabe last month. Mabe also was accused of sexual harassment by his personal assistant. An internal disciplinary hearing cleared Mabe of all charges and he is back at work.
Eish– It appears that specific position of "National Spokesperson" is a much sough after possy where all the "humping" takes place.  The cadres are throttling the ol' lizards too much. Was it not the same Kodwa that stated: "The ANC is the first wife" a while ago? Now one can understand- the ANC as his "first wife" also seem to supply ample opportunities  to the ANC  "bangers" with her "concubines" too!  Seems that Lethuli House has more to offer that just being a nest full of communist rattlesnakes. It also have a few unknown "royalties" to "offer" it's members to relief that "political stress " it appears. We wonder what Me. Zama Ziza Kodwa has to say about all of this? First she had to step back in favor of Kodwa's ANC "wife"- now again she have to even step further back for it's concubines too! We kindly would advise the Squirrel to also keep his fingers at "endless night " as roamers have it he also is a bit of a womanizer.
It appears most of the ANC rat pack have a rape culture and a huge problem with faulty zippers. And we can expect Kodwa also will be "cleared" of all charges and resume his position together with his fat pay check. NOTHING this bunch of ex-cons do can surprise us anymore. Every type of criminality that  has been written in human history about has long being surpassed by this lot. They turned South Africa in a bloody mafia circus- and not only a circus- but a spectacle  with the most life-threatening acts that leave it's audience reeling in horror. AS for mobster Kodwa- well- the ANC mob surely will see to it that NO rat lands in a trap…not this close to the elections anyway. As with Zuma- well- Kodwa also will "wash " this sin  away with a shrug of the shoulder and as ever again will the victim become the guilty party.The mob has spoken! 
WHITE NATION– WE DO NOT HATE WHITE LIBERALS– WE SIMPLY DESPISE THE TREACHEROUS FILTH!!
C'MON- SHARE OUR LINK