THE LIE…
Cyril Ramaphosa wrapped up his pre-election campaign blitz in the Western Cape on Tuesday with a visit to wine farmers in Stellenbosch. Ramaphosa had first launched two new trains at Cape Town station in the morning. President Ramaphosa yesterday promised wine farmers that all their concerns will be addressed and that things will be done differently when he's re-elected as president. Ramaphosa also took the time to allay fears and concerns on land reform while calling for greater unity. "There's not going to be land grabs where you grab land outside of the parameters of our laws."
THE REALITY…
MEANWHILE back at the South African ranch…..
LAND INVASION – EARLIER IN RANDBURG– Land Invasion on the corners of Republic and Main, President Park AH, Midrand JHB
THE Institute of Race Relations (IRR) was at the Union Buildings in Pretoria on Wednesday, delivering boxes containing names of nearly 160,000 South Africans who are opposed to the much-punted expropriation of land without compensation. The IRR's head of strategic operations, Sihle Ngobese, popularly known as " Big Daddy Liberty,"  addressed journalists outside the seat of government: "Today is a special day for us. Since about May last year, we have been asking South Africans, ordinary people across this country, people like you and me to sign our petition. The petition is quite simple … tell Cyril  what you think about expropriation without compensation (EWC). In the vast majority of cases, people are deadly opposed to EWC. "Why? People understand what it means. It means essentially giving politicians the power to confiscate property, to confiscate goods from us. When we talk about property, it's not just land. EWC and other policy proposals will be giving politicians to confiscate those goods from ordinary, hardworking people like you and me, essentially, without compensation."
Ngobese said the 160,000 signatures represented names of ordinary South Africans from all walks of life. "We oppose EWC, and we bring the people's voices into the [Union Buildings] behind us," he said. The IRR believes Parliament's nationwide public consultation process on the contentious topic was a sham. "Various interest groupings, not necessarily ordinary people's voices, mainly political parties, were the ones dominating these proceedings. In addition to that, written submissions were requested by Parliament, that came in and the vast majority of those were in opposition to EWC. However, that is not the narrative you heard from the politicians. Why? Because they had already preset and predetermined exactly what they wanted to tell us, the public," said Ngobese. The IRR warned that weakening property rights in South Africa through the current drive for expropriating property without compensation would damage the country's economic prospects significantly and undermine important and necessary efforts to broaden land ownership both in urban and rural areas and protecting and nurturing the country's vital agricultural economy.
THE LIE….
THE REALITY…
MEANWHILE back at the South African ranch……
The civil rights organisation AfriForum this past week made good progress in Washington, D.C. with its initiative to enlist support abroad for its campaigns with regard to the protection of property rights and the prioritisation of an action plan against farm murders. As part of this liaison tour, AfriForum attended a meeting with a delegation from the American government, as well as with seven representatives in the USA Senate and House of Representatives. AfriForum was also afforded the opportunity to make a presentation regarding the situation in South Africa during a meeting of the influential pressure group Americans for Tax Reform. According to Ernst Roets, Deputy CEO of AfriForum, this presentation was very well received.
THE  FACTUAL TRUTH…..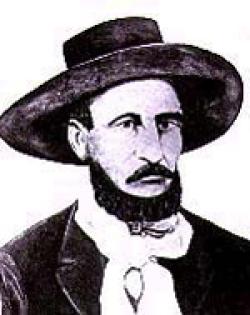 " Dingane is a Robust, fat man, but well proportioned and with the regular features of a well-bred Zulu. There was nothing at all forbidding in his appearance. He was always smiling and was scrupulously clean, being well scrubbed every morning by some of his women in the royal bath, a depression in the ground near his hut." –Piet Retief– Leader of the Boer commando  6 February 1838.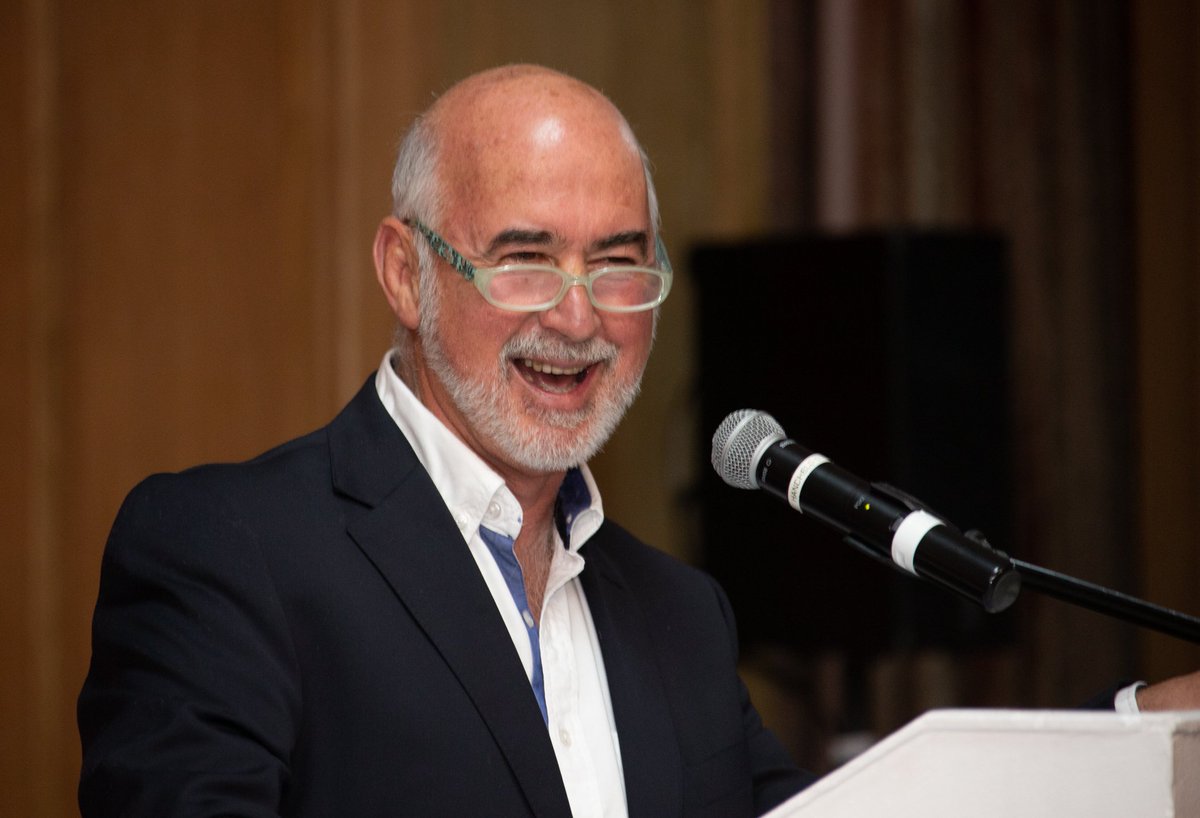 "The Bible says presidents and kings are appointed by the Lord. Mr President, you're also anointed … David in the Bible was first anointed and then he was appointed, then he wrote the psalms. Mr President, I know that you're going to write a lot of psalms for South Africa and it's going to be a lot of excellent psalms," – Cape Wine Farm  Beyerskloof owner Beyers Truter, who later told TimesLIVE that he would be voting for the ANC on May 8 2019.
THE REALITY…
The liberal onslaught:
WHITE liberals in their naive simplicity refuse to learn a historical fact that you simply cannot trust a black African- whether it is a Dingane, Jomo Kenyatta, Amin, Mugabe,  – or Ramaphosa. 400 Years of total incompetence and destruction of Africa's economies , white murders and slaughtering of hapless animals –  and 25 years of total chaos through corrupt black dictatorships  of Mozambique, Zambia, Zimbabwe and now South Africa has taught them nothing. AS long as their corporate moguls' s oil companies' drilling rigs and mineral mine excavating machines can rape Africa, pay off black dirty politicians and bank-roll liberal twats in the media- these liberal "town criers" will proceed to suck up to who-ever swings the fattest wallet- irrespective WHO is in control. They simply will amend and change the laws to fit and protect their crimes.  Like the mindless animals liberals are- they will keep on rejecting  good advice and historical facts-  and repeat  their  same mistakes of misdirected trust in sweet sugar-coated deceptions   over and over again- sadly to their own miserable demise. When warned by sound-minded watchmen- they'd rather attack the watchmen as "racists", " neo-Nazis" and " white supremacists" than heed to the warnings- anything to protect their own selfish interests. . For naive white liberals such as Beyers Truter the "psalms" black African dictators write- normally ends up in disaster and soaked  in blood. He also will learn the hard way as the white liberal settlers did to their own horror that also shared his view too way back in Kenya and Tanganjika in the 1960's- as the video below clearly shows. They too thought Kenyatta also was an "anointed blessing" from God…….trusted him- and "negotiated " with him as Retief did years earlier with Dingane- until reality also had a fact check with them that is!
Throughout the history of the white man in Africa- LAND was the issue time and again that ignited bloody wars between white "colonialists" and black tribes. But it also is because the Spaniards, Portugese, Dutch and later-on the worst of them all- British Jews- used vile tactics to suppress and plunder the land of  black tribes- corrupting  their own leaders to sell out their people. Unfortunately for these white pathetic traitors the African only submit to the strongest- NOT to weaklings such as Retief, Truter et al- least traitors to their own kind!  The have NO respect for a weakling. Africa knows only ONE rule of dominance- the strongest survive. Liberals are creatures that genetically suffer from  a very severe  chronic mental disorder that usually ends up in the permanent loss of memory and logic reasoning. This shortcoming they always try to hide behind sweet talks, funny racist "laws" they help force onto their own kind – and naturally….treason against their own kind.  Sadly this white idiots were responsible for the many of the economical and political disasters many countries such as these mentioned above suffers – driven by their own greed and inability to differentiate between good and Satan himself.
THIS is what liberalism brought to South Africa to replace the conservative commandments  of the most High. 
Another blow to the leftist attack on white conservatives- the Ghoema 2019 awards
Jabavu (Joe) Heshu– CEO of Multichoice– a company build on the money of white Afrikaners– now given to racist black management. He also is the vice chairman of the South African chamber of Business. In a bid to prevent Afrikaner nationalism be promoted he gave the order that "Die Land" be banned from the Ghoema 2019 awards. 
Through their dastardly acts of treason many an innocent  life also has been lost. Ramaphosa now time and again has misled, lied and deceived whites- yet white liberals- advocates and propagandists  of " love thy commi as thy love thyself" agendas  such as Truter, Max Du Preez, Piet Croucamp, Carl Niehaus, Sloet De Villiers, FW De Klerk, Roelf Meyer, Adriaan Basson,   Alec Irwin, Rob Davis,  Riaan Grobler and many other white degenerates foolhardy keeps on sticking to this false narratives and empty promises- even joining a terror movement in oppressing other white people like Rob Davis does- then as always- blame the white conservative Christian for all the disasters and human suffering they themselves create.  South African born British traitor Rob Haydn Davis  for example (Born. May 12, 1948) – is a liberal white communist ANC Minister of Trade and Industry – who is doing everything in his power to drive out the last white Afrikaner people from the labor market and so to impoverish them back into squatter ( concentration) camps again. Davis left South Africa in 1979 to 1990 because of his communist political outlook on life. He studied in Britain at Rhodes, South Hampton and Sussex universities respectively. He is also a member of the Central Committee and the Polut Bureau of the South African Communist Party. Davis's hatred of the white in South Africa is not unknown at all. Davis acts with a double agenda to wipe out white Afrikaners through his AA and BEEE discriminatory agendas- and one can only guess who gives him his orders ! 
Rob Davis– no honest productive motive for his war against the white Afrikaner bar being a   liberal financial mass-murderer of white Afrikaners….another lie to be exposed!
All other nations- even black tribes- have respect, dignity –  and show patriotism towards their own kind and cultures- but these white liberals have no shame,no conscience,  no culture, no respect, no dignity- no patriotism- and no remorse for the evil destructive deeds they commit- as long as they reap the lion-share benefit of their vile actions….from friend or foe Their natural back-wards programmed epicenters  simply cannot adjust their already malfunctioning perceptions of what is right and what is a misplaced "opportunity."  Truter and his merry conglomeration of liberal farmers just became another submissive fat juicy apple for the ANC to pluck! They also- like Retief and his gang- will be expecting some kind of "remuneration" for their treason and willful  surrendering to the black king- but like Retief- they too will be slaughtered and disemboweled in the ANC-kraal. How much white  blood must still soak the earth of Africa before this white greedy simpletons of misery eventually will get the picture that you cannot trust a black African dictator – irrespective of his status quo , political position- or garments he don? Our fight is not against the enemy from without- but against the white liberal rubble from within. 
THE HIDDEN AGENDA……
THE STAKEHOLDERS  BEHIND THE COUNTRY'S DESTRUCTION..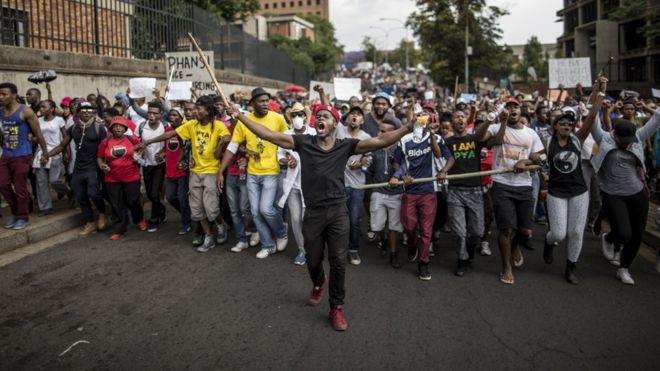 WHAT would it take for us to burn a library down, burn a bus or a train, set fire to a clinic, place a vehicle tyre around someone's neck and set fire to it, torture and kill an innocent family, hamstring a cow and skin it alive, cut a horn from a conscious rhino ? Is it poverty, hunger or unemployment? No. Many of us or our parents or grandparents have gone hungry, queued for rations, slept in the cold and rain and gone to school in hand-me-down mended clothing; but we haven't been cruel to other people or animals. It takes a special kind of cruel inhumanity; a savage, barbaric personality devoid of any kind of empathy to do those things; and yet we see it or read of it daily. It happens all around our country on a large scale. Is South Africa occupied by sadistic psychopaths? Should we allow a government who condones this violence and destruction to exist ? Should we even accord them the courtesy of an election to decide whether or not this barbarism should continue ? The South African reality after 1994  is unbelievable horrible and of apocalyptic destructive proportions. 
" South Africa's performance on a range of social, economic and governance measures deteriorated more in the past 12 years than any other nation not at war, "-  Eunomix Business & Economics Ltd.
THE ULTIMATE RESULT...
WHO's TO BLAME FOR THE COUNTRY's DESTRUCTION AND BLACK POVERTY IN SOUTH AFRICA?
WHITE NATION– WE DO NOT HATE WHITE LIBERALS– WE SIMPLY DESPISE THE FILTH!!
C'MON- SHARE OUR LINK