Do you have news to tell us? Send your e.mails with news and inquiries to: w.nation@mail.com
Register with us for free to follow our news on the right-hand tab
Article compiled and posted by: White Nation correspondent Cape Town  July 14    2019
SOUTH AFRICA– THE  PIRATE's REALM DOWN SOUTH
THE battle lines are drawn- it is Mobsta against Gangsta! The Mobster Inc. in Johannesburg decided to take up the challenge against Gangland in Cape Town. Evil vs Evil it is– and the outcome of this bloody and messy show-down will be quite interesting to see.
THE ANC mobsters decided to send in the "troops" to sort out Gangland in Cape Town after Mob Boss Cyril the Squirrel gave his approval to send in the "cavalry." It did not take long before "The Hitman" Bheki Cele announced with lots of media fanfare that he is going to "clean up" Gangland "once and for all." He want to be the "man of the moment" after his previous f*ck-ups he made and want to show his boss he is a "tough" cop. .  He even was so arrogant confident of his latest challenge for fame and fortune  that he told Gangland in no uncertain terms where and how he is going to crack their "hood." But it appears Mobster Inc. is not very pleased with the "Hitman" spilling the beans how and when- not even to mention where – they intend to clean up Gangland at all.
The Publicity given to the deployment of the cavalry apparently kept Gangland  on alert,  they should have been taken unaware- Mobster Inc. heavyweights reckon. The"Hitman"  Cele should not have bleated out  when the South African National Defence cavalry was coming in to support the South African Police Services (SAPS) in the gang-infested areas of Cape Town. According to Netwerk24, this was the sentiment of SANDF spokesperson Brigadier General Mafi Mgobozi, who told the Afrikaans on-line publication that the announcement took away the element of surprise. "We can't make every movement known. This is firstly a raid and an issue of security. Every step and the exact moment the army will be on the ground can't be made known," Earlier, Mgobozi noted that the calvary were receiving "mission readiness training" ahead of their deployment. Some of the cavalry troops that will be deployed in the province arrived in Cape Town on Friday.
The training includes a briefing on the areas in which the troops will be active. Mgobozi added that the preparation was necessary to ensure troops were ready before they headed into Cape Town's crime-ridden suburbs. Mission readiness training also included the objectives of the mission, expectations of troop conduct and preparation for engagement with the public, added Department of Defence and Military Veterans spokesperson Siphiwe Dlamini. The 10 Cape Town precincts identified for support by the SANDF are Bishop Lavis, Mitchells Plain, Delft, Elsies River, Nyanga, Khayelitsha, Mfuleni, Philippi, Kraaifontein and Manenberg. ( They totally ignored the real "hotspots" such as Valhalla Park, Bonteheuwel and Kreefgat .)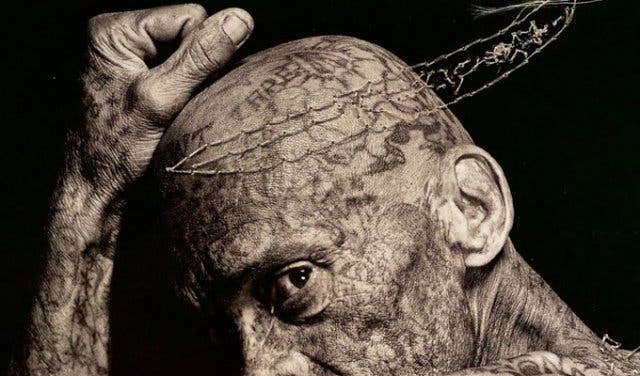 As the SANDF awaits its "deployment papers" so that everything is legally above board, the SAPS has been meeting in Paarl at a provincial crime summit. National police commissioner Kehla Sitole's spokesperson, Vish Naidoo, further noted  that engagements at the summit, which ends on Sunday, had been positive. "The engagements are good and the mood is positive from all sectors who are in attendance," said Naidoo, adding that the resolutions on a way forward would be finalized and a media briefing would be held on Sunday. On the deployment of soldiers into the gang-ridden areas, Naidoo said more SANDF members were still arriving and would go through their mission readiness training ahead of their deployment. Cele is expected return to Philipi East and surrounding areas on Sunday. "The visit will be to engage with the community during a walkabout to get feedback on the recent deployments in the areas, post the tabling of the Department of Police and IPID budget vote speech and announcement of the deployment of the South African National Defence Force and SAPS Specialised Units to volatile and gang infested areas," Naidoo said. Cele announced on Thursday in his budget speech that Cyril Ramaphosa had given the go-ahead for soldiers to enter the identified areas of the Cape Flats.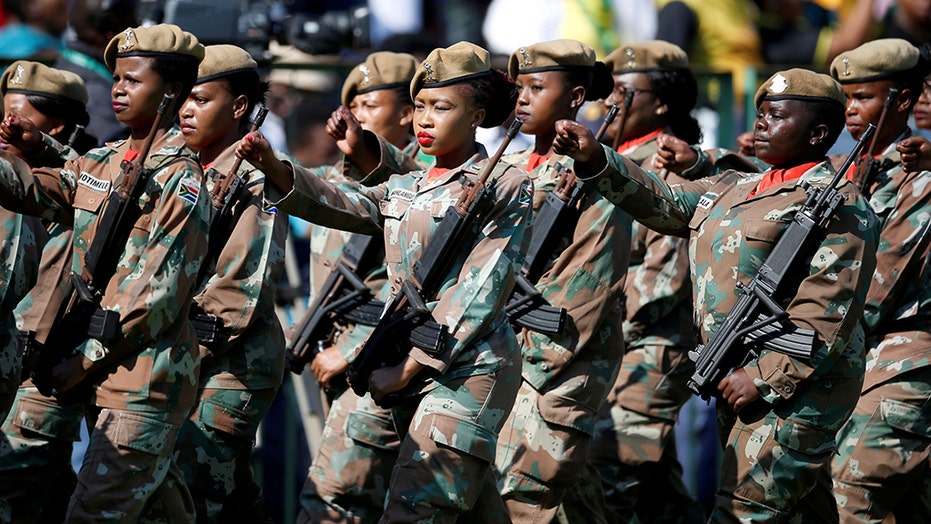 This is the military Mobster Inc. want to send into Gangland..untrained, ill-informed- and totally incompetent with lipstick, spears and all. Together with their corrupt Police counterparts we prepare ourselves for an all-out slaughter and a porridge-faced Ramaphosa.
TESTING TIME for the Affirmative Action conscripts is about to begin. And their fight will not be against a bunch of fluffy toys from Walt Disney invading the Western Cape. These "Chukkie" dolls they will face are a bit more frightening….they shoot BACK!!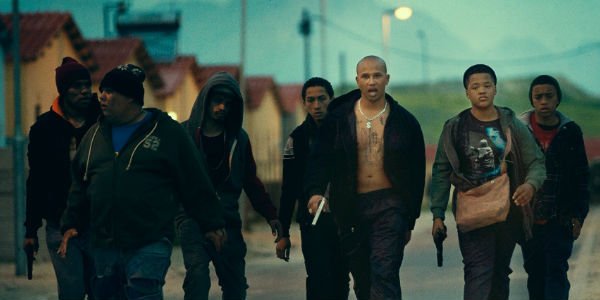 NOW– There is a few reasons why this attempt by the Mobster Inc. is a recipe for a real fiasco in the making from a logical point of view:
The SANDF today are by no means even a silent "whiff" compared to  what the old Defense Force used to be. Loaded to the hilt by incompetent Affirmative Action conscripts  from the top to the bottom that never even had one  hour's experience facing real live opposition or any real training in neutralizing a real  enemy in a real battlefield situation- we can only see lots more corpses being taken out of Gangland than the Mobster Inc. in Jo'burg may have bargained for- and they will not only be gangsta stiffies- trust us on this. In the beginning we are going to read about all the "successes" Cele achieved- the media now have a new "scoop" and will ride it into the ground. BUT that will only be temporarily- until Gangland adjusted their strategy and start hitting back- sending a few conscripts back to their  ancestors..then the truth slowly will surface and as reality dawns on Cele's muffled brains he will start making excuses and start changing plans. His moment of glory will be short-lived. His and Ramaphosa's little Ivory towers soon will start crumbling.  Gangland shows no respect or obedience to anyone bar their own  ….not even towards "G-Men."  As we write this article you can bet your sorry arse the gang kingpins already now are discussing the "odds and evens. " They are not stupid…..their million-dollar racketeering businesses  and lives depends on it. They are no fools.  
The "Hitman" Cele want to take on the Gangstas on their own turf- their own hood- at their own game. Now this is 2 meters to the left side of being either very arrogant– or very stupid to say the least! Gangland is loaded with illegal weapons. Gangland has been operating since the 1970's- and have well-established networks. Gangland operates on the law of the gun- their own "La Cosa Nostra."  They invented and apply the rules on their own turf. Gangland show no mercy- they shoot first- and ask questions later. Gangland may shoot the mother shits out against each other in their territorial "turf" wars- but when it comes to protecting their racketeering business and drug running operations against an alien  thread that threatens their drug cartel operations – they quickly- like the taxi bosses- unify and fight as one force against the threat- sharing combined resources. After the threat was neutralized- they again will return to their personal territorial wars.
THE majority gangs in the Western Cape mostly consists out of coloreds (-i.o.w Hybrids.) This itself should send warning signals to Mobster Inc. that their little "clean up" operation is doomed to fail miserably from the word "Go" – as most policemen in the Western Cape also are colored. Most colored policemen either are directly involved in Gang operations, have family or friends that belong or having connections to gangs- or have connections with the underworld in some or the other way. It will not take long before the police "pimp" network start going into full swing and "vital" information about movements, arrests, planned operations and God knows what else sensitive information will be passed on to Gangland bosses. They know for sure should they co-operate with Mobster Inc and dare spill some  beans or act  in any unfavorable way that may agitate the Gangland bosses- there might be more than just a few "contracts" coming out for the taking for  Gangland's assassins to honor in the "aftermath"- and a few more sudden "open" vacancies at some police stations to apply for.  This again will lead to ambushes, drugs and operations being re-located outside of potential "hot spot" areas, routes changed, – and new adjustments made to adapt to the sudden changes in the game. The gangsters know their environment, their hood- and all the little dark places to hide. The poor "cavalry" will quickly find themselves totally out of their depth and soon become either the laughing stock of Gangland– or stone-dead examples how  NOT to take on a very dangerous environment such as this with the wrong people planning the offensive-  and very incompetent and untrained foot sloggers to execute that  operation. It will be like sending in the lambs into the lair and  hope they will succeed in  slaughtering  the wolves.
The most disastrous way to start an offensive is to allow politicians to do the planning.We all know a politician do not plan anything. They are simply all mouth and no brains.  And this is precisely what is happening here. The second flaw is to allow an incompetent and illiterate corrupt fool to head the offensive. Again– this is what is happening here. Cele- at his best- must  be a conscript that obtained his matric certificate by repeating Gr. 7 TWICE! Looking at his back-ground as previous police commissioner and how he screwed-up the police during his term in that portfolio- as well as the fact that he was investigated for corruption too- this move should make more than just a few eyebrows raise. AS for Rhamaphosa and the rest of the corrupt Mobster Inc. there is not much to say about their intelligence and their strategy abilities- looking at the way they f*cked up a totally healthy country and economy in 25 short years.
Throwing your so-called "Defense Force" and millions of rands of military equipment into the fry- not even to speak of the millions of tax payers money  it's going to cost on a lost ill-planned venture such as this- already is very worrisome. Gangland shows no mercy, they have a law of their own- and their law leaves no margin for error, sympathy or compassion. You overstep the line- you threaten their operations- or you dare oppose their rule- and your arse ends up "iced"– irrespective who you are-  who sent you- and if you are a soldier or a politician. Gangland has no reserve for position or portfolio. Their war is a dirty war with no rules.
Gangland is huge- more than 1000 different gangs operate in the Western Cape alone. The chances that this venture even will make the slightest dent in the operations of hoodlums in the Western Cape is about zero. Many of this gangs also has connections with international syndicates- and the moment Mobster Inc. withdraw their calvary- Gangland simply will re-enforce their ranks again. As soon as the "coast" is clear – the "word" will go out for more "recruits" as "foot soldiers"– and other and more gang members will simply "migrate" from other places around the Western Cape to the "big league' to strengthen the "ranks" in Cape Town again.  And their "ranks" include policemen, prosecutors, judges, Correctional Service employees, taxi bosses and operators-  and about every hybrid jack-rabbit on every level of society that moves and breathes in the Western Cape. They get cultured from an early age to become good gangsters. The next generation gangsters already are in training in the Cape Flats school of notoriety.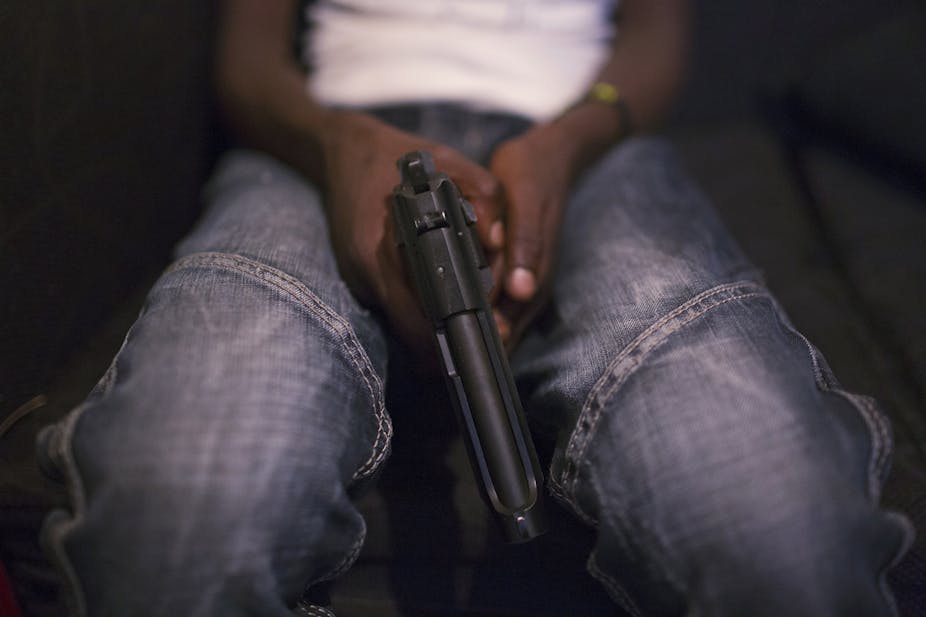 The odds against Mobster Inc. simply are stacked too high- and sending a bunch of AA conscripts that are used to doing nothing bar wasting the tax payers' money being idle to fight a war that since 1970 kept the Western Cape in a grip of fear is hopelessly naive and wishful thinking. It appears Ramaphosa only do this to appease his electorate that he is on a "do-gooder" mission to substantiate his illegal rule and "show" he is a man of his word that will actively honor his hundreds of election promises. Only this time his ego is about to take one helluva nose-dive as Gangland eventually will rip his conscripts apart- and on the end of the day- stash their weapons arsenals to the roof with hundreds of new illegally  "procured" military equipment. So much for the "Hitman's" dream of disarming the population when he himself will be the one  responsible for supplying the illegal weapons to gangsters on the Cape Flats on the tax payer's cost. We shudder to even think what murder and chaos these Cape Flats villains will be able to create with state of the art military equipment. Mobster Inc. on the end of the day will not neutralize the gang activities by a long shot – but on the contrary end up  STRENGTHENING them even more. This freak show will go down in criminal history as the biggest blunder committed by the Mobster Inc. in the Western Cape.
After a few months even dodos such as Ramaphosa and Cele will have to admit their hair-brained scheme back-fired in their faces- especially if more and more AA conscripts start to fill the freezers in the Cape Town morgues. Taking on Gangland surely is not the same as taking on the state coffers. Gangland is a make-up of the worst and most despicable kind of human waste and reject filth  you can imagine- filth that care not to blink an eye when they waste you in the street. Gangland  has a history of retaliating with ferocious and deadly force- and their fury eventually will be targeted at the poor unsuspecting and ill-trained AA conscripts that will bear the brunt against a brutal force yet unknown and untested to them. To conclude -if  we ironically  have to  rate the chances between the two evils  of Mobster Inc. against Gangsta Inc – we will bet in favor of Gangsta Inc. We foresee  an apologizing Mobster Inc. pulling out their shame-faced cavalry after a few months of continues failures with lots of "excuses."   LONG after Mobster Inc. has disappeared from the Cape Flats with all their promotional "fanfares" and political " hoo-ha's" Gangland will still be there- as evil as always- and still carrying on with their illicit operations as before. Nothing will change. It hasn't in 50 years- and will not in the next 50 years. If Mobster Inc. could not even manage to  stop their own corruption in 25 years- how do they expect the Gangland to stop their evilness  in a mere couple of months?
MIKE SMITH sums  up the situation in the Western Cape quite nicely in his comment:
"Classic "Problem, Reaction, Solution"… How to steal a province 101…Get your corrupt politicians like Marius Fransman and Ebrahim Rasool involved with the Cape Flats' gangsters, let crime spiral out of control and make the province ungovernable (The problem)… As the children die from bullets, drugs and get raped, there comes an outcry from the public that "Something must be done, we demand that the army is sent in"… (The Reaction)… You deploy the army, but with limited powers so that the sheeple demand that you do MORE!!... So, you declare a State of Emergency and give the military full Power… (The Solution)… Now you are in full power of the province with the idiotic, opposition DA cheering you on…Under the Fog-of-war of the ensuring chaos you eliminate the opposition (DA and the very same gangsters you used to create the chaos in the first place). You restore order and appear as the "Savior and Liberator"  of the people. Showing the DA up as incompetent fools who needed to be bailed out by the ANC. That is how you steal a province. See why I always say it is useless to vote? Socialists are only interested in democracy when THEY can win. For everything else… Might is right. Revolution and War."
The real solution to the Flats' problem and anywhere else would be  to crack down on the drug  supply line through legislation , lengthy jail terms for offenders and hard-ass crack downs on ports, border posts, airports, syndicates , smuggle dens and pimps. SECONDLY– Bring back capitol punishment. A few necks stretched for drug related crimes and murder- and Gangland will quickly get the message. Re-open Robin Island Correctional facility- or St.Helena Island to house drug lords and criminals sentenced for drug related crimes so they are totally cut-off from the outside world as not to be able to run their operations from within the confinements of their jail cells.  Get the " Human Rights" lawyers banned out of the country. Stop Affirmative Action and appoint no-nonsense-no quarter given  TRAINED personnel and response units with a license to kill  to take on Gangland's night crawlers. Take a no-tolerance stance against drugs and ENFORCE it.  No drugs- no money- no gangs….no violence.  What Rhamaphosa and Cele are trying now is mere "pussyfooting" around  to jack-up their own political images.  But only time will tell. We will book the ring seats and get the popcorn ready for now……the mother of all gangsta showdowns  is about to begin!
SOURCED:
Bheki Cele made a mistake by notifying criminals that the military was invading Cape Town
WHITE NATION– WE DO NOT HATE WHITE LIBERALS– WE SIMPLY DESPISE THE FILTH!!
C'MON- SHARE OUR LINK