Do you have news to tell us? Send your e.mails with news and inquiries to: w.nation@mail.com
Register with us for free to follow our news on the right-hand tab
Article compiled by White Nation financial correspondent Adelaide AUS   –November 22 2019
ALSO READ:
Indigenous women kept from seeing their newborn babies until agreeing to sterilization, says lawyer
We have to talk about these things to save our children': Motshekga defends sex-ed classes
Activists on America's right are lobbying against South Africa's sex education syllabus
Human trafficking 'kingpin' to rot in jail
Christian' Mom Allowed Men To Rape Daughters For Cash
Buckingham Palace at the centre of a vast paedophile network
ARTICLES
"Let the little children come to me, and do not hinder them, for the kingdom of God belongs to such as these. But whoso shall offend one of these little ones which believe in me, it were better for him that a millstone were hanged about his neck, and that he were drowned in the depth of the sea."– Matt 18: 6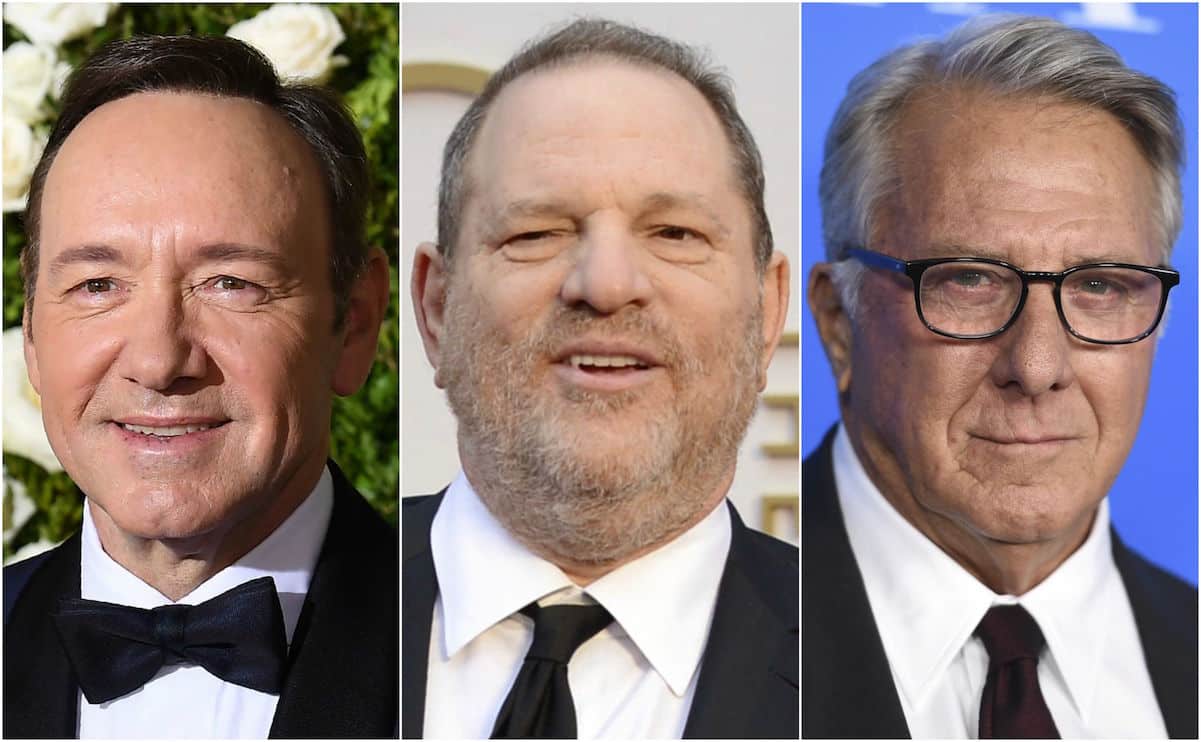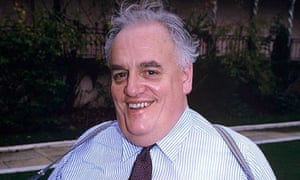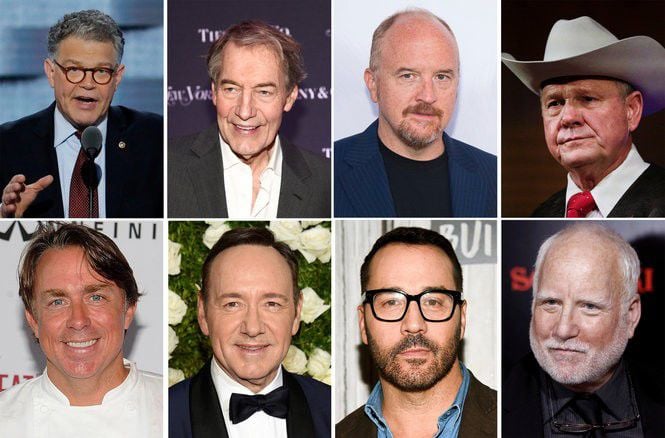 he recent Jeffrey Epstein pedophile ring debacle again shed the spotlight on one of  society's  most repulsive cultures in today's modern era- Pedophilia. Pedophilia  is a psychiatric disorder in which an adult or older adolescent experiences a primary or exclusive sexual attraction to prepubescent children. Though this loathsome habit is nothing new- it still is according to our normal Western behavior ostensibly one of the  most detestable types of abhorrent human interactions against the normal social behavior of mankind. And today this cult became a global catastrophe mostly practiced by the rich and famous. 
IN today's predominantly leftist liberal political  environment this psychopathic abomination not only is approved and practiced  by some of the most prominent  figures in the royal, political and entertainment habitats- but also promoted and incorporated into our societies as an "acceptable" social behavior by the mainly liberal seductive  establishment and their  Main Stream Media propagandists.  One of the main and oldest transgressors in this category is the Roman Catholic Church itself- the supposedly " guardians  of moral values and ethics."   In the 20th and 21st centuries, the cases have involved many allegations, investigations, trials, convictions, and revelations about decades of attempts by Church officials to cover up reported incidents. Such cover up has, as Ulrich Lehner has shown, century old roots.The abused include mostly boys but also girls, some as young as three years old, with the majority between the ages of 11 and 14. Criminal cases for the most part do not cover sexual harassment of adults. The accusations began to receive isolated, sporadic publicity from the late 1980s. Many of these involved cases in which a figure was accused of decades of abuse; such allegations were frequently made by adults or older youths years after the abuse occurred. Cases have also been brought against members of the Catholic hierarchy who covered up sex abuse allegations and moved abusive priests to other parishes, where abuse continued.
Top Vatican official Cardinal George Pell has lost his appeal after having been convicted of sexually abusing minors by a criminal court in Australia.
Cardinal George Pell, the most senior Catholic cleric to be convicted of sexual abuse, has failed in a legal bid to quash his convictions in Australia.
Former Vatican treasurer George Pell will remain in prison after an Australian appeals court rejected the disgraced cardinal's appeal against his conviction for sexually assaulting two 13-year-old choirboys in the mid-1990s. The most senior Catholic official to be convicted of child sexual assault, Pell was sentenced in March to six years in prison, with a non-parole period of three years and eight months, for an attack described by Chief Judge Peter Kidd as "breathtakingly arrogant." Pell is the most senior Catholic official to be found guilty in a criminal court of child molestation. The 77 year-old Catholic official faced up to 50 years in prison after being found guilty on one count of sexually penetrating a child and four counts of an indecent act with a child.
However, the disgraced cardinal was sentenced to only six years in prison, and could be out on parole after only serving three years and eight months. Pell, who until quite recently was the Vatican's third most powerful official and a close adviser to Pope Francis, was convicted in Australia on charges that he sexually abused two choir boys in the late 1990s. Prior to the appeal, lawyers for the convicted child rapist had asked for leniency because the rapes were "no more than a plain vanilla sexual penetration case." Robert Richter, the lawyer for Cardinal Pell, told the court that the rape of two choir boys was" no big deal,"- describing the crime as: No more than a plain vanilla sexual penetration case where the child is not actively participating. Bottom line: Cardinal George Pell will remain in prison after losing his appeal against his conviction for sexually assaulting two 13-year-old choirboys.
A New grand jury report shows Catholic priests in Pittsburgh ran an extensive child porn ring where children were sexually exploited and groomed for abuse. In a growing and horrific story out of Pennsylvania, a breathtaking grand jury report released by the Pennsylvania Supreme Court documents rampant and pervasive child sex abuse in the Catholic Church, listing more than 300 accused clergy and over a 1,000 confirmed child victims. The report demonstrates that hundreds of "predator priests" sexually abused more than 1,000 children in Pennsylvania for decades — all the while being protected and enabled by Roman Catholic Church leaders. In one particularly heinous episode documented in the report, a group of Catholic priests in Pittsburgh ran an extensive child porn ring where children were sexually exploited and groomed for abuse. Working together, the priests would select, target, and groom young teen boys to exploit. According to the grand jury report, the Revs. George Zirwas, Francis Pucci, Richard Zula, Francis Luddy, and Robert Wolk, were all part of a "ring of predatory priests" who raped children, shared intelligence on potential victims and manufactured child pornography in parishes and rectories.
This group of priests used whips, violence, and sadism in raping their victims.
Operating out of the Pittsburgh Diocese, the priests would give their targeted victims, often alter boys, big gold crosses to wear to identify the child victim as the property of the child porn ring being run by the priests.
Writing for The Inquirer, David Gambacorta shares some details from one victim's testimony:
During a conversation about religious statues, the priests told George to get onto a bed and remove his shirt, and strike a pose like Jesus on the cross. Then they instructed him to strip off his pants and underwear, according to a grand jury report released Tuesday by Pennsylvania Attorney General Josh Shapiro. In the unnerving moments that followed, George claimed that Zula or Pucci began taking photos of him on a Polaroid camera. All of the priests giggled — and then added the photos of George to a collection of photos of other teen boys. According to the grand jury, these men and another priest, the Rev. Robert Wolk, were part of a "ring of predatory priests" who raped children, shared intelligence on potential victims and manufactured child pornography in parishes and rectories. The grand jury also reports on the extensive coverup involving church leaders at all levels who enabled, and continue to enable, predatory priests raping and sexually abusing children: Priests were raping little boys and girls, and the men of God who were responsible for them not only did nothing; they hid it all. For decades. Monsignors, auxiliary bishops, bishops, archbishops, cardinals have mostly been protected; many, including some named in this report, have been promoted. Until that changes, we think it is too early to close the book on the Catholic Church sex scandal. Bottom line: Catholic priests in Pittsburgh ran an extensive child porn ring where children were sexually exploited and groomed for abuse.
But it's getting worse..
It was reported that Pope Francis, the Jesuits and the Church of England will be prosecuted for child trafficking and genocide. The Queen of England was already found guilty by a previous trial. Here is how the trial is unfolding: This article was based on today's exclusive interview with Kevin Annett of the International Tribunal into Crimes of Church and State on this week's litigation in the Brussels Common Law Court of Justice.  Five judges and 27 jury members from six countries including the USA, considered evidence on over 50,000 missing Canadian, US, Argentine and European children who were suspected victims of an international child sacrificial cult referred to as the Ninth Circle.
Two adolescent women claimed that Pope Francis raped them while participating in child sacrifices. Eight eyewitnesses confirmed the allegations according to evidence presented this week at a Brussels Common Law Court of Justice. The Ninth Circle Satanic child sacrifice rituals were said to take place during the Springs of 2009 and 2010 in rural Holland and Belgium. Pope Francis was also a perpetrator in satanic child sacrifice rites while acting as an Argentine priest and Bishop according to records obtained from the Vatican archives. A prominent Vatican official and former Vatican Curia employee obtained the sealed documents for use by the court. This was not the first time satanic activities were suspected to be at the Vatican according to this ABC news story.  Another witness was set to testify that they were present during Pope Francis' meetings with the military Junta during Argentine's 1970's Dirty War. According to the witness, Pope Francis helped traffic children of missing political prisoners into an international child exploitation ring run by an office at the Vatican.
Evidence of a Catholic Jesuit Order document called the "Magisterial Privilege" was presented in court by the Chief Prosecutor. The record dated Dec. 25 1967 was said to show that every new Pope was required to participate in Ninth Circle Satanic ritual sacrifices of newborn children, including drinking their blood. "Documents from Vatican secret archives presented to court clearly indicate that for centuries the Jesuits had a premeditated plan to ritually murder kidnapped newborn babies and then consume their blood," the Chief Prosecutor told the five international judges and 27 jury members. "The plan was born of a twisted notion to derive spiritual power from the lifeblood of the innocent, thereby assuring political stability of the Papacy in Rome. These acts are not only genocidal but systemic and institutionalized in nature. Since at least 1773, they appear to have been performed by the Roman Catholic Church, Jesuits and every Pope." Two witnesses claimed that as children they were at child sacrifices with the former Pope Joseph Ratzinger. Since at least 1962 Ratzinger participated in child sacrifices as a member of the Knights of Darkness according to the Vatican records presented at court. Ratzinger was an S.S. Chaplain's assistant at the German Ravensbruck Concentration Camp during World War II. The children to be killed were supplied from prisoners at the death camp. The Nazi Waffen S.S. Division Knights of Darkness was established by Hitler in 1933 and embraced ancient pagan occult beliefs in human sacrifice.
Dutch Therapist-ritual abuse survivor Toos Nijenhuis testified of her witness to child sacrifice in this video:
Survivors of these rituals describe newborn babies being chopped to pieces on stone altars and their remains consumed by participants" the Chief Prosecutor said."During the 1960's the survivor-witnesses were forced to rape and mutilate other children and then cut their throats with ceremonial daggers." According to witnesses Pope Francis, former Pope Joseph Ratzinger, Jesuit Superior General Adolfo Pachon and Anglican Archbishop of Canterbury Justin Welby were participants in the Ninth Circle Satanic child sacrifice cult rape and killing of children. Evidence also could link to cult ceremonies UK High Court Justice Judge Fulford, members of the British Royal Family including Prince Phillip, Dutch Cardinal Alfrink, Dutch Queen Wilhemina, her family and consort King Hendrick, Belgian Royals and Bilderberger founder Crown Prince Bernhard. Documentation of The Canada Gazette Issue No. 232, December 26 1942, Ottawa was also presented to court. Evidently and unfortunately, the Canadian government and Privy Council Office in London granted to the Dutch royals, exception from all criminal, civil and military jurisdiction. What would make these global leaders exempt from justice?
The Chief Prosecutor presented alleged links between the British, Dutch and Belgian royal families to disappearances of Mohawk children at Canada's Church of England's Brantford Ontario Indian residential school. In 2008 a child mass graveside was discovered at the Mohawk School. An ITCCS dig by archaeologists was shut down when remains of a small child was uncovered. Since then over 30 child mass grave sites have been located at Indian residential schools across Canada . The Catholic and Anglican Churches, United Church of Canada, Canadian government and Crown of England have refused ITCCS' repeated requests for excavation of the mass grave sites. "This week conclusive evidence was presented that the Catholic Church is perpetrating ongoing crimes against children," the Chief Prosecutor stated. "The Catholic Church is the world's largest corporation and appears to be in collusion with governments, police and courts worldwide." The Ninth Circle Satanic child sacrifice cult was said to operate at Roman Catholic cathedrals in Montreal, New York, Rome and London according to evidence filed in court. Witnesses claimed child sacrifices took place at Carnarvon Castle in Wales, an undisclosed French Chateau and at Canadian Catholic and Anglican Indian residential schools in Kamloops, British Columbia and Brantford, Ontario. The Ninth Circle Satanic child sacrifice cult was believed to use privately owned forest groves in the US, Canada, France and Holland. Yesterday the five international magistrates adjourned court for two weeks and considered continuing in closed sessions. This week's closed court was held in an undisclosed location due to notification that the Vatican had released a Jesuit "hit squad" to disrupt proceedings.
Liberalism is a mental disorder by itself. The American Journal of Political Science published and article that liberal political beliefs, not conservative ones, are actually linked to psychoticism.  Liberal ideas are so bizarre they've had to develop their own lexicon to advance them. Microaggressions. Transmasculine. Inclusivity. They sponsor fundraisers for criminals, violently suppress free speech on our college campuses, ignore federal law and obstruct law enforcement activity. They vilify our ancestors, reward workplace and scholastic mediocrity, weaponize government agencies and marginalize Christianity. Their celebrities are vulgar propagandists who embrace despotic regimes and rail against the morality of our social societies. Their comedians spew reprehensibly vile "jokes" about our nationalism and our historical heritage-  and liberal politicians and interest groups advocate violence and harassment against our white races, conservative politicians, the police, and anybody who wears the wrong hat according to their own warped narratives.
Now you take two mental disorders- liberal psychoticism and the psychiatric disorder of pedophelia and combine the two evils into one individual – and you end up with one very deranged and dangerous predator  with a split personality that preys on innocent and defenseless children. That describes  your standard pedophile in a nutshell. And that is the realm in which  Epstein and the rest of this very mentally disturbed establishment degenerates  finds themselves- from Kings and Queens down to the lowest walks of life you find them . Although pedophilia is not confined exclusively to modern Western day liberals as such- but already spanned for millenniums across many cultures and dynasties since the dawn of mankind- it became a more prominent threat to societies today because of the ultra big networks  operating in many counties across the globe. In the olden days these predators hunted in their own personal capacities . Today they hunt in sophisticated and  organized packs! With the dawn of the internet (especially the Deep Web) and the "deep state"benefactors behind this destructive agenda of our predominantly Christian  countries ' morals and values- this predatory netherworld  not only expanded totally out of control- but it now also infiltrated the very core of discipline of our societies- our governments , tertiary institutions, religious institutions and legislature. One such example for instance is Canada where liberal legislators deliberately lowered the age of child  consent from 18 years to 14 years– which as expected-  automatically draws the attention of pedophiles.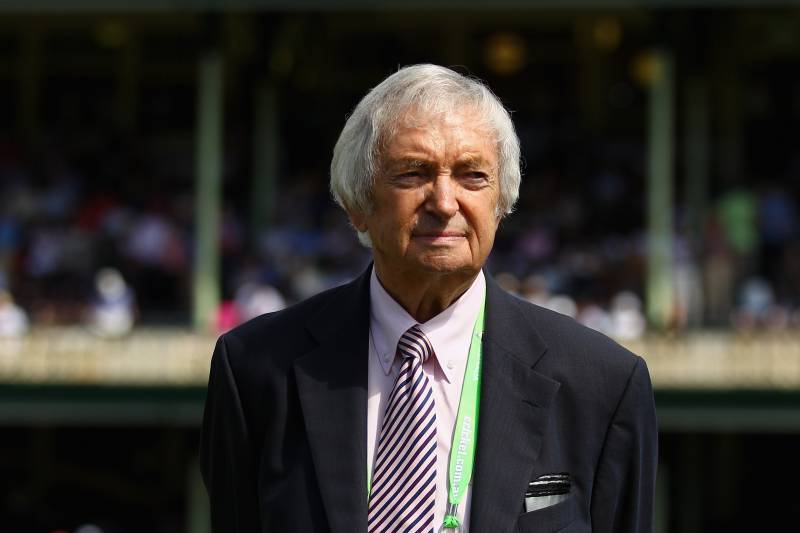 Richie Benaud
The World is Run by a Satanic Cult
It's a tough and bitter pill to swallow, but we have to face the cold hard truth: the world is run by a Satanic cult, whose members have infiltrated the top layers and power centers of Australian, American and British society (and those of numerous other countries). They are inter-related, and they are bound together by bloodlines and Satanism – with pedophilia, rape, murder, war and genocide to follow. Fiona warns that every organization in Australia has been infiltrated, including hospitals, psychiatry, politics, child advocacy groups – everything. The Satanists have even created a False Memory Foundation, a fake organization set up by pedophiles, to stop true victims from coming forward with their stories, by convincing people they didn't really experience what they experienced. Satanic black magic rules the world. Only when enough of us truly grasp the enormity, horror and shock of this fundamental truth – now exposed by a mountain of evidence and a ton of whistleblowers and victims – can we hope to heal it by bringing these psychopaths to justice and restoring some semblance of honesty, peace and freedom to our world.
AND it goes deeper…
Germany and the EU plans  to Legalize Pedophilia and with it, Child Pornography as well! Booklets from a subsidiary of the German government's Ministry for Family Affairs encourage parents to sexually massage their children as young as 1 to 3 years of age. Two 40-page booklets entitled "Love, Body and Playing Doctor" by the German Federal Health Education Center (Bundeszentrale für gesundheitliche Aufklärung – BZgA) are aimed at parents – the first addressing children from 1-3 and the other children from 4-6 years of age. "Fathers do not devote enough attention to the clitoris and vagina of their daughters. Their caresses too seldom pertain to these regions, while this is the only way the girls can develop a sense of pride in their sex," reads the booklet regarding 1-3 year olds. The authors rationalize, "The child touches all parts of their father's body, sometimes arousing him. The father should do the same."
Why do some people still vote for these scumbags? Canadian author and public speaker Michael O'Brien who has written and spoken extensively about the crisis of culture in the West spoke to LifeSiteNews.com about the shocking and extremely disturbing phenomenon. It is, he said, "State-encouraged incest, which in most civilized societies is a crime." The development is, he suggests, a natural outcome of the rejection of the Judeo-Christian moral order. "The imposed social revolution that has swept the western world is moving to a new stage as it works out the logical consequences of its view of man's value," said O'Brien. "It is merely obeying its strictly materialist philosophy of man. If man is no more than a creature created for pleasure or power. If he is no more than a cell in the social organism, then no moral standards, no psychological truths, no spiritual truths can refute the 'will to power' and the 'will to pleasure'."
The pamphlet advises parents to permit young children "unlimited masturbation" except where physical injury becomes apparent. It advises: "Children should learn that there is no such thing as shameful parts of the body. The body is a home, which you should be proud of." For ages 4-6, the booklet recommends teaching children the movements of copulation. Another product of the BZgA is a song book aimed at children of four and slightly older which includes several songs espousing masturbation. The song-book entitled "Nose, belly and bum" includes one song with the following lyrics: "When I touch my body, I discover what I have. I have a vagina, because I am a girl. Vagina is not only for peeing. When I touch it, I feel a pleasant tingle."  "The wiser and deeper position of most civilizations recognized that children need a period of innocence," commented O'Brien. "Now the state, the German state, is encouraging destruction of this state of innocence," he added. "This is consistent with the materialist philosophy that sees all moral norms and all truths about human nature as repressive. Pleasure and their distorted concept of freedom are their only guiding principles."
According to the Polish daily newspaper Rzeczpospolita, the BZgA booklet is an obligatory read in nine German regions. It is used for training nursery, kindergarten and elementary school teachers. Ironically it is recommended by many organizations officially fighting pedophilia, such as the German Kunderschutzbund. BZgA sends out millions of copies of the booklet every year. "A society such as Germany's which is already in steep decline, indeed into degeneration, will only inherit the whirlwind of violence and further levels of degradation of their own people," warned O'Brien. "It has happened before in Germany. It has happened in other nations. Different causes but the same dynamic, the rejection of the moral order of the created universe results in radical evil. The German state intervention in family life is a new level of auto-destruction," said O'Brien. Rzeczpospolita reports that the Eckhardt Scheffer of BZgA claimed that before releasing the manual the organization consulted parents, educators and child psychologists. 93% of whom gave a positive evaluation.
Even for a Western nation, Germany's billboards and television ads push the limits of public pornography. Last year LifeSiteNews.com reported that a very popular teen magazine in Germany publishes nude photos of teens in sexual positions which would be in almost any other nation illegal child pornography. With a licentiousness as the new morality of the secular materialist establishment and homeschool a forbidden practice, parents in Germany may well wonder what will transpire in public education. "Will those children who are not liberated by their parents have special classes in their schools where they're introduced to these practices?" asked O'Brien rhetorically. "If the state intervenes in this way, what won't it intervene in?" O'Brien concluded his comments quoting G.K. Chesterton: "When men cease to believe in God, they do not thereafter believe in nothing, they then become capable of believing anything."
Being Royalty does not even excuse you from being a filthy sexual  predator.
Amid the ongoing sexual misconduct scandal and his connections with Jeffrey Epstein , Prince Andrew has been forced to move his office out of Buckingham Palace, reports The Times. On 16 November BBC News Night aired an explosive interview in which Prince Andrew discussed claims made by Virginia Roberts that when she was seventeen, she was acquired by convicted sex offender Jeffrey Epstein and forced to have sex with Prince Andrew on three occasions.
The picture taken by Jefferey Epstein that became Prince Andrew's Achilles heel. 
A Signed statement by survivor witness followed by copy of letter already given to the Queen in January, 2008 by residential school survivors in Canada.
Statement of William Arnold Combes
" I am an Interior Salish spirit dancer and am 58 years old. I live in Vancouver, Canada. I am a survivor of the Kamloops and Mission Indian residential schools, both run by the Roman Catholic Church. I suffered terrible tortures there at the hands especially of Brother Murphy, who killed at least two children. I witnessed him throw a child off a three story balcony to her death. He put me on a rack and broke some of my bones, in the Kamloops school basement, after I tried running away. I also saw him and another priest burying a child in the school orchard one night. In September 1964 when I was 12 years old, I was an inmate at the Kamloops school and we were visited by the Queen of England and Prince Phillip. I remember it was strange because they came by themselves, no big fanfare or nothing. But I recognized them and the school principal told us it was the Queen and we all got given new clothes and good food for the first time in months the day before she arrived.
The day she got to the school, I was part of a group of kids that went on a picnic with the Queen and her husband and school officials, down to a meadow near Dead Man's Creek. After awhile, I saw the Queen leave that picnic with ten children from the school, and those children never returned. We never heard anything more about them and never saw them again even when we were older. They were all from around there but they all vanished. The group that disappeared was seven boys and three girls, in age from six to fourteen years old. I don't remember their names, just an occasional first name like Cecilia and there was an Edward. What happened was also witnessed by my friend George Adolph, who was 11 years old at the time and a student there too."
Followed by: 
Queen of England Issued a Letter of Demand, Possible Lawsuit by Indian Residential School Survivors
Evening of Thursday, January 24, 2008
Unceded Squamish Territory ("Vancouver, Canada")
Elizabeth Windsor, the Queen of England, was issued a Letter of Demand yesterday that requires that she identify the fate and burial sites of all the children who died in Indian Residential Schools established under the authority of the Church of England and the British Crown.
The Letter was handed personally to Governor-General Michaelle Jean by aboriginal elder Carol Martin at the Downtown Eastside Womens' Centre in Vancouver in the afternoon of Wednesday, January 23. Ms. Martin asked the Governor-General to deliver the Letter of Demand to the Queen on behalf of residential school survivors, and the Governor-General accepted the Letter and assured her that she would. As a Common Law Notice, the Letter requires that the Queen comply with the request to identify the grave sites and cause of death of these children within thirty days, or face possible legal action. "The buck stops at Buckingham Palace" commented another aboriginal elder and residential school survivor. "The Queen, and the Pope, are the ones responsible for the genocide their government and churches did to my people. She has to be held accountable. She has the power to help bring our children home, finally."
In recent weeks, similar Letters of Demand have been issued to officials of the Canadian government and the Catholic, Anglican and United Church of Canada by residential school survivors. Karl Ratzinger, Pontiff of the Roman Catholic Church, is scheduled to be issued a similar Letter of Demand soon. A national press conference to announce the next stage in this Truth Campaign will be held on Monday, February 4 at 10:00 am outside the Prime Minister's Office at 80 Wellington street in Ottawa. Organizer Kevin Annett (Eagle Strong Voice) will be present at this event.
And also:
Public Notice
Letter of demand from the Elders and Members of the Friends and Relatives of the Disappeared
23rd January 2008
To: Elizabeth Windsor, aka "Queen of Great Britain"
Buckingham Palace
London, England
(Transmitted through the office and person of Michaelle Jean, Governor-General of Canada)
Dear Ms. Windsor,
This Public Letter of Demand is issued to you, Elizabeth Windsor, as one who claims the title and fiduciary responsibility of Queen of Great Britain and the Commonwealth, and Head of the Church of England in Canada, aka the Anglican Church.
We, as the friends and relatives of tens of thousands of children who died or were murdered in Indian Resedential Schools in Canada established and run by your Church of England and the British Crown from 1867 to 1996, do hereby demand that you, Elizabeth Windsor, in your capacity of Queen of Great Britain and the Commonwealth, and head of the Church of England, publicly disclose the cause of death and whereabouts of the buried remains, of all children who died in Indian Residential Schools operated by the Church of England in Canada, aka the Anglican Church.
This Common law Notice also requires that you, Elizabeth Windsor. arrange the immediate repatriation without conditions of the remains of these persons to their holes for a proper burial. This Common Law Notice also requires that you, Elizabeth Windsor, publicly name and surrender all persons in or employed by the Government of Canada and the Anglican Church who are responsible for or complicit in these deaths and disappearances, and all documents and evidence related to the same. This Common Law Notice also requires that you, Elizabeth Windsor, compel Canada through its Governor-General to comply with these requirements of natural justice and international law. If you, Elizabeth Windsor, fail to comply with these requirements within thirty(30) days of you receiving this notice through the medium of the Governor-General of Canada, it will be assumed that you do not dispute these claims contained herein, and legal action may be commenced against you.
Sincerely
Jeremiah Jourdain
on behalf of the Friends and Relatives of the Disappeared
issued under the Tribal Land Law Juristiction of the Squamish Nation on unceded Squamish Territory
The above mentioned case against the Queen of England is still going on. When the case emerged The Queen quickly asked  10 Downing Street to organize  indemnity against prosecution for  her and the Royal family.
They are well organized- big money involved …….
The Ghadian Gov't Security Intercepted a  Jet about to take off with close to a hundred children being trafficked into Europe. The video below shows wailing children in desperation. Chadian President Idris Derby paid visit to where the children have been kept awaiting identification. The traffickers plus the jet crew have all been arrested. President Derby promises that while this barbaric act would be exposed to the world and condemned, the arrested suspects must face the heavy arm of the law.
Even the parish pastors is involved..
16 Marines arrested on human trafficking and drug charges
The greatest challenge in covering the actual events taking place in our world today is that most people still don't recognize the level of depravity, perversion and evil that has overtaken liberals and Democrats. So they can't mentally grasp the reality of what's actually happening all around them because it's "unthinkable." So when a 16-year-old Colorado girl was "violated" by sexually explicit role playing assignment in public school — where she was required to role play rape and sodomy concepts while the teacher demanded she read out loud lines like, "fu##ed in the a–" and similar language — most people dismiss the reality because they can't fathom it being real. But it is real. And it just happened in Steamboat Springs, Colorado. Here's the picture of the girl, Skylar Cason, and her father Brett:
Skylar is 16 years old and attends public school in Colorado. Her teacher required Skylar to role play sexually explicit rape and sodomy scenarios in front of the class, where she was required to read out vulgar lines from a poem known as "Howl," which include explicit words and phrases like "c–t" and "granite c–k." As Fox News reports, "In another assignment students were asked to review a song that talked about sexting and offering sexual favors to a teenager, something that "blindsided" school officials when they found out about it from Cason." Some of the lines from the "Howl" poem, all required to be read by Skylar, are:
"let themselves be fu–ed in the a– by saintly motorcyclists, and screamed with joy"
"a vision of ultimate c–t and come eluding the last gyzym of consciousness"
"sweetened the snatches of a million girls trembling in the sunset"
"who cut their wrists three times successively unsuccessfully"
"who blew and were blown by those human seraphim, the sailors, caresses of Atlantic and Caribbean love"
The rest of the poem reads like the crazed rantings of a mentally ill psychopath. The poem's author, Allen Ginsberg, (Jew)  is of course celebrated by Leftists as some sort of genius thought leader of left-wing culture. In truth, he was just another insane person who took too many recreational drugs and managed to find traction by translating his twisted, graphic hallucinations into "poetry." Ginsberg died in 1997 from liver cancer — no surprise — and was known throughout his live for promoting illegal drug use and sexual promiscuity, including homosexuality.
Not surprisingly, he also promoted socialism. Critics called his work "indecipherable." Much of it is flatly incoherent, which is exactly what made him a cultural hero among the mentally ill "progressives" who are almost universally obsessed with the idea of self-annihilation and the destruction of innocence. Perhaps that's why teachers in Colorado public schools now require students to act out Ginsberg's madness — because it's a very effective form of brainwashing and psychological terrorism to prepare students for the left-wing rape culture and pedophilia training that now features "Drag Queen Story Hour" perverts and convicted pedophiles reading books to children in public libraries, all while progressive parents celebrate their children being made "tolerant" of transgenderism, pedophilia and rape.
The evil is spreading further- South Africa
AS with Germany the lords of the international pedophile network also is targeting South Africa's young children to prepare and accustom themselves to accept and accommodate pedophiles . A New sex "Education" curriculum is set to be introduced on all tertiary facilities soon. The Comprehensive Sex Education (CSE) curriculum is set to be rolled out across South African schools in 2020. However, the UNESCO (United Nations Jew inspired) sponsored program attracted fierce criticism from a number of detractors, after details of the lesson plans sparked a wave of anger amongst parents and religious groups. Despite the Department of Basic Education (DBE) "claiming " they have engaged with all stakeholders, some teaching unions are opposed to the new curriculum. Representatives feel that the content is too graphic for schoolchildren, and that there a few topics that aren't age-appropriate for their target grades.
The birds, the bees, and even a few controversies
The biggest concerns surround what Grade 4 children may be asked to learn. Discussions about "private parts" feature in their lesson plans for next year. Meanwhile, Grade 7 children will allegedly address the topic of masturbation, and secondary school learners may be asked to refer to illustrations of "female condom use". It may be a case of he-said, she-said at the moment, but one thing is certain: A great lack of communication and transparency is prohibiting concerned citizens from understanding what exactly features on this curriculum. That's where Nomsa Marchesi from the Democratic Alliance has decided to step in.  The DA Shadow Minister of Basic Education has revealed that her party wants a full briefing of what the lessons entail, to be delivered in a session of Parliament. According to Marchesi, the concerns and sensitivities of the complainants need to be recognized:
"The DA wrote to the Chairperson of the Portfolio Committee on Basic Education on Tuesday to request an urgent meeting with all relevant stakeholders in order to give the Department of Basic Education (DBE) an opportunity to give a full briefing on what the CSE curriculum will entail.Sex education must strike a careful balance between equipping young people with the information they need to make the right choices, and unintentionally over-sexualizing learners. The DA is cognizant that there appears to be concerns related to the level of detail in some of the proposed CSE material."- she said in parliament.
There have been some suggestions that sex education lessons on the 2020 curriculum for "younger grades" could whip-up controversy in South African schools. Now, one of the main religious rights bodies in the country have vented their fury, after  coming across the finalized plans for next year.
Religious group rally against CSE curriculum
Michael Swain is the Executive Director of Freedom of Religion South Africa (FOR SA). The group official have seen the content which will feature on the Comprehensive Sexuality Education (CSE) roster. According to Swain, some of the content is "nothing less than soft porn":
"Having now seen the actual content, parents and teachers have every reason to be very concerned – particularly as some of the content to which children will be exposed, and teachers will be expected to teach, is nothing less than 'soft porn'."

"Of all subjects taught in schools, CSE is the most likely to make a lasting impact on children since they are at a highly impressionable age and often unable to process the information that they are given. For this reason, the rights of parents to raise their children according to their own values and beliefs must be therefore respected." 
What is allegedly on the sex education curriculum next year?
They have said that each grade will be taught on the following issues…
Grade 4: Allegedly, Learners will be asked to engage in group discussions to identify their (and others') "private parts".
Grade 5: Will apparently learn about "lesbian relationships", same-sex molestation and sexual assault.
Grade 6: It's believed the primary school pupils will be asked their views on "sexting topless photos".
Grade 8: FOR SA state that their teachers will educate them on all forms of intercourse – including anal sex.
Sex education by grades – who is learning what?
Although Grade 7 is missing from that list, we had it confirmed earlier in the year that the 2020 curriculum would only teach "masturbation" as a topic from Grade 7 onward, as that is when children hit their adolescent development phase (between the ages of 12-13). Life Orientation for Grade 4 will also focus on things like the environment, road safety and the dangers of smoking.  The Basic Education Department are yet to respond to the matter, amid claims that the contentious subject matter has already gained ministerial approval. Previously, a spokesperson for the deparment told us that the textbook content for sex education "is shaped by UNESCO'S technical guidance". They also stated that these lessons have been created "with input from highly respected South African institutions." FOR SA concluded their brief to the media by labelling the "graphic and ideologically-laden content" as "completely inappropriate" for a young audience. They're insisting that parents must be given the right to withdraw their children from the revised sex education classes – a suggestion which will only stir the pot more vigorously.
Girls between the ages of 15 and 19 account for 11% of pregnancies worldwide, according to the World Health Organisation's 2018 report. Of this 11%, 95% of these pregnancies are in low to middle-income countries, including South Africa. South Africa has a high rate of teen pregnancies, with some girls as young as 13 engaging in sexual activity. These are facts that cannot be ignored, and have contributed to the decision to change the sex education curriculum in South African schools.  Chris Klopper, president of the SA Teacher Union (SAOU), said they were shocked and that the material was "grossly insensitive". They are advising teachers who do not agree with the content to boycott it.
SOUTH AFRICA itself had it's dirty past with high profile political-connected pedophiles- although kept a very deep secret at the time.  The most known case most probably is the case of  Gert van Rooyen and Joey Haarhoff abductors between 1988 and 1989- where 5 young girls mysteriously "disappeared" – never to be found again. The case now was re-opened for further investigation.
The 5 girls that mysteriously disappeared by the hand of Van Rooyen and Haarhoff. The two were just the foot soldiers for a much bigger syndicate.
Joey Haarhoff and Gert Van Rooyen– allegedly committed suicide when cornered by the police
BUT there were more cases like this- well hidden by government National Party  politicians- but even more horrendous stories that would later emerge. It was during  the late 1980s. Serious allegations surfaced against three prominent National Party cabinet ministers, one of them the second-most powerful man in the country. They are, it is said, regularly abusing young boys on an island just off the coast of Port Elizabeth- called "Bird's Island." From opposite ends of South Africa, a brave cop and a driven journalist investigate. Mark Minnie and Chris Steyn independently uncover evidence of this well-covered dark secret. But the case only surfaces briefly before it disappears completely. Thirty years later, the two finally connect the dots to expose this shocking story of criminality, cover-ups and official complicity in the rape and possible murder of children, most of them vulnerable street children.
Investigative journalist Chris Steyn– had to flee South Africa for her life after receiving death threats from the BSB assassins. 
"I only recently spoke to somebody with corroborating information on the operation performed on the boy who was anally injured," she said, referring to the chilling story of former defense minister -" MM"  allegedly inserting a gun up a boy's anus and discharging it. This time around, Steyn is more interested in working with a police investigation than penning it all in another book. "While I can't force people to make statements to the police, I do feel that a proper investigation has a bigger potential for justice than another book.  Also, I do not have the resources the police have. I have also had to fund my own investigation, pre- and post-publication. In one case, I had to fly somebody to Durban to pick up a file a source refused to send by courier."
The book tells the story of "fishing excursions" organised by the late "MM"- , wealthy businessman Dave Allen – who killed himself at the age of 37 – and National Party environmental affairs minister "  JW" – who also committed suicide at age 80, just weeks after Allen was found dead with a similar gunshot wound to the head. The book details how MM, JW and Dave Allen and another former apartheid-era minister-"PB" ferried young boys to Bird Island near Port Elizabeth where the minors were raped and forced to perform other sexual acts on them. Steyn said although decades had passed since the 1980s, she often felt she was back in that era. "Some people are still too scared to talk after all these years. Some are hostile. "However, I have identified a couple of possible victims since the publication of the book. "Among those who have come forward are people who partied at Dave Allen's house and did work on Bird Island." Steyn said the death of her co-author, Mark Minnie, created major setbacks. He was found shot dead on a friend's smallholding at Theescombe, near Port Elizabeth, in August, only days before the official launch of the book. His death has been put down to an alleged " suicide." 
Minnie had been a policeman investigating the allegations before the docket was removed with orders from above, reportedly with the knowledge of then-president PW Botha. Steyn said there was a possibility that he had been pressured into taking his own life. "That is just one possibility, but sadly I am no closer to finding the answers we so desperately need." She said efforts to discredit the book had scared off some people. "Repeated attacks on the book have made some people wary." Steyn also said there were people who did not trust the police.  "But, seven months after publication of the book, I am still getting leads." In spite of threats, Steyn said she does not live in fear. "One expects rage and outrage. People will want to discredit and destroy you. I don't live in fear." She said she hoped the book would increase awareness on the issue of pedophilia. "Many people don't want to believe that apparently respectable people are capable of it. This leaves children unprotected from predators – and victims disbelieved. "I would like to see educational campaigns on grooming tactics pedophiles use on children and the parents of those children." Even the most powerful man in South Africa today- CR- was investigated in the 70's for alleged pedophilia. That also was quickly wiped under the carpet.
The Western Cape police management is pleased with the outcome of a guilty sentence on 18 November 2019, of a control prosecutor of Atlantis Magistrates Court on charges of child pornography and sexual assault at the Parow Regional Court. During October 2016, the Provincial Family Violence, Child Protection and Sexual Offences Unit (FCS) was informed about an alleged person of interest at Atlantis Magistrate court who is in possession of child pornography. Investigation was launched under the leadership of Brigadier Sonja Harri – Provincial Head of the Family Violence Child protection and Sexual Offences Unit in the Western Cape. During the investigation it came to light that it was the control prosecutor at Atlantis Magistrate court who was identified as the person of interest. Application was made for the necessary search warrants and subsequently the office at Atlantis Magistrate court together with his residence in Malmesbury were searched and exhibits were seized by the Provincial Cyber Crime Unit. The suspect, Dawid Lotz (44) was arrested and appeared on 31 December 2016, at Parow Regional Court on charges of possession of child pornography and sexual assault. On 18 November 2019, Lotz was convicted on 157 charges of child pornography and one charge of sexual assault. After entering into a plea agreement with the state, he was sentenced to 10 years imprisonment of which three years is suspended for five years. A further order is made that his name is recorded in the sexual offences register and that he is found unfit to work with children and also unfit to possess a firearm.
Then there is the recent case of Willem Breytenbach, the former Media24 magazine executive and teacher who is being accused by at least 16 men of sexual abuse,. News 24 Editor Adriaan Basson wrote: " He was once my journalism mentor, but today we expose Willem Breytenbach as a sexual predator who raped and assaulted school boys and young men."  In an email sent to Rapport and published on Netwerk24, the man whose identity has been withheld details how Breytenbach took an interest in him when he started working at Die Burger in Cape Town as a graphic designer 16 years ago.  At the time, the man was 22-years-old and was working on a special project for the newspaper in the marketing department. He said Breytenbach was above him on a management level.
He said at first Breytenbach invited him out to go eat somewhere. This was always followed up with text messages and emails. The man said the messages were always friendly and he thought that the two of them were becoming friends. They never discussed their sexual orientation and they never discussed anything sexual. The man said that Breytenbach was like an older, wiser mentor who did his best to ensure that he was growing at the company. He said this made him feel special as he was getting special attention.  He wrote that everything changed when he had to come to the office one Saturday in 2004 to finish off some work.  He said soon after his arrival he received a message from Breytenbach to come to his office to talk about his work.
Breytenbach was behind his desk. As they spoke, Breytenbach moved to come stand where he was sitting.  The man alleges that while Breytenbach held one of his designs in his one hand, he pushed against the man's penis with his other hand. Initially the man thought it was an accident, and moved away as he felt uncomfortable. Breytenbach attempted to do it again, and then allegedly grabbed the man and tried to kiss him. The shocked man asked him to stop. Breytenbach then asked the man if he" had feelings "  for him, to which he responded he was in a relationship and that Breytenbach was not his type.  He claimed that Breytenbach would not take no for an answer and continued to talk about sex. He then tried to put the man's hand on his penis.  The man says he excused himself and left the office, thinking that Breytenbach had got the message.  In an effort to calm down, he went to the bathroom. He then alleges that Breytenbach also entered the bathroom and moved towards him.
He said that Breytenbach grabbed him and took him into one of the stalls where he allegedly raped him.  "He just left me there when he was finished. I was scared and alone and confused. It took me a while to realise what had happened," the man wrote.  Following the incident, the man left the building and went to see his boyfriend. After telling his boyfriend what happened, his partner called Breytenbach to confront him. The couple then decided to not do anything until Breytenbach had spoken to him at the office.  "I now know that we should have done something straight away, but my boyfriend and I were so young and naive. I wanted to hear what he would say to me."
More allegations'
In the four-part true-crime podcast by copywriter Deon Wiggett, levels allegations against Breytenbach, whose career included a stint as a teacher at Grey College in Bloemfontein. Wiggett accuses Breytenbach of raping him as a schoolboy in 1997. The abuse allegations were reported to police last Monday and News24 is in possession of three statements implicating Breytenbach in the alleged grooming, sexual assault and what would today be regarded as the rape of minors. The police are investigating the case. Some of these alleged sexual abuses of minors took place while Breytenbach was a teacher between 1989 and 1994. Others were allegedly when he was a reporter for Die Burger and in charge of the Naspers school newspaper project between 1995 and 2003. Media24 is also conducting its own investigation and, after checking his personnel files for the period he was employed from 1995 to 2014, found no trace of any such allegations against him. On Friday, Media24 CEO Ishmet Davidson asked staff with new information to come forward and report such information to the company and the police. Media24 has also confirmed to News24 that the man who wrote the letter to Rapport was employed at the company.
It has also since emerged that Breytenbach tried to end his life  on a beach near Mossel Bay last week. It was just after 21:00 on November 15, that members of a neighborhood watch patrolling the serene Tergniet Beach area spotted a man lying on the beach, apparently unresponsive, said the source with direct knowledge of the incident, speaking on condition of anonymity. The source said that, when the ambulance arrived for Breytenbach on Friday night, he was in a bad way. "He put several different types of medication in a bag and he crushed it, and then he drank it with alcohol," the source said.
Then there is the case of a 28-year-old female teacher has been arrested for allegedly raping a boy at a primary school in Bloemfontein, police said. Brig Motantsi Makhele said the teacher was arrested on Tuesday. The alleged rape happened in Brandwag on Friday last week. Makhele said the student teacher was involved in the aftercare program at the school. A rape case had been opened at Parkweg police station and would be investigated by the family violence, child protection and sexual offences unit. The woman is expected to appear in the Bloemfontein magistrate's court on Thursday. Also there is the case of a policeman- Capt. Awie Geldenhuys from  Middelburg South Africa who drugged girls and  is  suspected of raping them before dumping them out of his car. One girl- Maryka Kleinhans, – was found dead after a ride with Kleynhans. The case against him is still pending.
Hollywood studios are "drenched in the blood of innocent children" according to Mel Gibson who claims the consumption of "baby blood is so popular in Hollywood that it basically operates as a currency of its own." Hollywood elites are an "enemy of mankind continually acting contrary to our best interests" and "breaking every God given taboo known to man, including the sanctity of children," Mel Gibson said in London, where he is promoting his role in Daddy's Home 2, his most prominent on-screen role in years. "It's an open secret in Hollywood. These people have their own religious and spiritual teachings and their own social and moral frameworks. They have their sacred texts – they are sick, believe me – and they couldn't be more at odds with what America stands for." Mel Gibson appeared on the Graham Norton Show on the BBC on Friday, and he schooled shocked guests about the real nature of Hollywood elites in the green room backstage after his appearance.
Explaining that he spent the last ten years "working on my own ideas, outside of the Hollywood system" after being blacklisted by Hollywood in 2006 for sharing opinions about the industry and the world that run counter to liberal orthodoxy, Gibson said, "I don't know how to break it to you gently… Hollywood is institutionalized pedophilia. "They are using and abusing kids." "They churn through a huge amount of kids every year. Their spiritual beliefs, if you can call them that, direct them to harvest the energy of the kids. They feast on this stuff and they thrive on it," the Hacksaw Ridge director said. "What do I mean? This isn't some kind of artistic abstraction. They harvest the blood of children. They eat their flesh. They believe this gives them life force. If the child was suffering in body and psyche before it died, they believe this gives them extra life force." "There is a creative and loving force inside most of us that guides us through life. These people don't have this. For them it's the opposite." According to Mel Gibson, who has spent 30 years in and out of the Hollywood system, the industry elites "thrive on pain, trauma, stress, abuse, and suffering." "Hollywood is drenched in the blood of innocent children. For a long time all the references to pedophilia and cannibalism were symbolic or allusive. But I was personally introduced to the practice in the early 2000s. I can talk about this now because these people, the execs, they're dead now." "The blood of a sexually abused infant is considered highly 'enriched' and is highly prized. The money changing hands, the favors, the kickbacks – you have no idea. Babies are a high-functioning currency all of their own. Babies are their premium brand of high-grade caviar cocaine diamond steak." 
But according to Gibson this isn't a flavor-of-the-month perversion, popular among men and women who have grown bored of standard issue sins. "This isn't anything new. If you do some research you will see it's a metaphysical, alchemical phenomenon and you can find it behind the scenes in all the dark eras in history.  "It's a dark, multidimensional occult art and practice, used by secret societies in the last few hundred years for social programming and mind control, and raised to a zenith by Hollywood in America in our era."
After South Africa , Canada, Germany and the American State of California, it didn't take long for liberal Austin Independent School District to pass a sex education curriculum, which now doesn't allow the words "mother" and "father" to be used, and is redefining biological sex to include anal and oral. The AISD school board approved a radical new sex-education curriculum for grades 3-8 that encourages all kinds of sex at young ages, urges kids to join LGBT "pride" parades, and aims to redefine biological sex and erase the words "mom" and "dad" from children's vocabulary. Texas Values' Jonathan Saenz said board members hastily approved more than 1,100 pages of a radical sex education curriculum from an abortion provider–which is also against state law. "This goes beyond sex education that most people haven't seen before. It's not about telling children simple issues related to biology. It's about turning students into advocates for LGBT political agenda," said Saenz.
He said Austin ISD hasn't heard the last from parents, as they'll explore all legal options against AISD promoting the LGBT agenda. "Really, a lot of parents feel like they got shut out. A lot of people from the Spanish speaking community felt like they were left out of this process. Austin ISD has a history of getting it wrong when it comes to the law and religious liberty, that happened recently," said Saenz. He said they'll be educating parents what their rights are and talking to lawmakers about their legal options to hold AISD accountable. Saenz added this is an attack on Christianity and creates a hostile environment for people of faith. He said any parent in a Texas school district has the right to opt out of sex education. That form is available at TXValues.org. Schools are also not required to teach sex education. If they do, they have to follow certain rules. AISD's sex education curriculum will go into effect early next year.
It wasn't long ago that WikiLeaks dropped the Podesta email bomb. Americans were faced with the reality that pedophilia is a big issue in our government. While the mainstream media has done their best to cover up the despicable crime, there are people out there who are ready to find these disgusting perverts in our government and entertainment industry. In the last few weeks, more allegations of pedophilia and sexual assault have come out pointing to a circle of high-powered executives and Hollywood actors. Influential film producer Harvey Weinstein and Oscar winning actor Kevin Spacey have both been accused of being a part of this disgusting circle. It has just been reported that Robert De Niro is another member of the sickos club. He was just discovered using an international prostitution ring. There's even more to the story that will completely shock you. Last year, during the 2016 Presidential Election, the mainstream Leftist media and Hollywood elites joined forces to bash Donald Trump. They claimed him to be a "low-life" sexual predator. The allegations came from a 2005 leaked audio tape on which Trump could be heard in a locker room speaking to Billy Bush. the conversation was taken completely out of context. Robert De Niro decided to use the audio to slam President Trump and dub him a sexual predator. He went so far as to call Trump "a dog."
SOURCES:
https://www.cbc.ca/news/canada/low-age-of-consent-luring-pedophiles-to-canada-report-1.615382
http://humansarefree.com/2016/02/satanic-pedophilia-network-exposed-in.html?fbclid=IwAR1lgwzJAAcdLMrgPoN99XF1b_3Q1niIV4gncnUll9kVXKG_0biYZW273pg
https://redice.tv/news/germany-and-eu-to-legalize-pedophilia-and-with-it-child-pornography-as-well?fbclid=IwAR39EppFkGRjPKWpYkUW8hNUB4zhPmlIQ4osCHKpxFsgOXBpW_2xzsXWUeY
Controversial sex education curriculum faces Parliamentary review
https://wpc.prayerhub.org/ipc-connections/item/10144-mel-gibson-hollywood-is-den-of-parasites-who-feast-on-blood-of-kids?fbclid=IwAR0h1blte2dIRVPrZUiD2gPXcLxidyHfWstwzRBM9A3CERigb0eSmP1vF8Y
https://www.thedailybeast.com/cheats/2011/03/16/police-bust-worlds-largest-pedophile-ring
https://www.ibtimes.co.uk/child-sexual-abuse-top-5-countries-highest-rates-1436162
https://www.iol.co.za/ios/news/fresh-evidence-in-bird-island-scandal-says-author-chris-steyn-20694195
https://ktrh.iheart.com/content/2019-10-30-austin-schools-to-teach-kids-sodomy-lbgt-agenda-in-new-sex-ed-curriculum/?fbclid=IwAR1syYtHUlaYLvjr2ysb-ww0Ds2LvhH0aFH1O-8_4ABb2Q9mH_xsc8ey3yY#.Xcgx2fNb9iY.facebook
https://www.nbcnews.com/news/world/nearly-400-children-rescued-348-adults-arrested-canadian-child-pornography-flna2D11599561?fbclid=IwAR1f5vLdWU4K0NB_oAWInOCz7VA1gi4yg0-9G1w7yT7kN-bNpo31P66oidU
WHITE NATION– WE DO NOT HATE WHITE LIBERALS– WE SIMPLY DESPISE THE FILTH!!
C'MON- SHARE OUR LINK