Do you have news to tell us? Send your e.mails with news and inquiries to: w.nation@mail.com
Register with us for free to follow our news on the right-hand tab
Article posted by: White Nation correspondent London   December 20 2019
ALSO READ:
750 soldiers with 82nd Airborne headed for CENTCOM, additional 4,000 troops expected to deploy as Iran tensions mount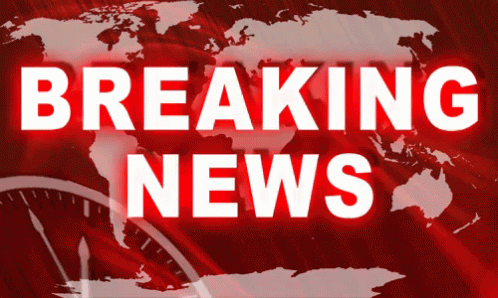 IRAN
MULTIPLE

  sources reporting that the base at Taji, Iraq, where US troops are located, came under rocket fire. This follows US strikes against Kataeb Hezbollah (KH) an Iranian-proxy, earlier this evening.
The US Embassy civilian staff is reportedly being evacuated from Baghdad and US forces are under rocket attack by Iran-Backed proxies. The Iraqi government is to hold emergency meeting of its National Security Council over this latest barrage. – Ammar al-Hakim (Hikma) condemns the US airstrike on Hezbollah militia. – Iran-backed Hezbollah militia in a statement asks security forces to expel the US from Iraq.
AMERICA STRIKES HEZBOLLAH
The death toll from the US raids on 5 bases of the Iraqi Hezbollah militia in Syria and Anbar has risen to 15. The Pentagon announced that American aircraft launched raids on the headquarters of the Iraqi Hezbollah militia, which resulted in the death and injury of fighters, including the militia leader, Abu Ali Khazali. According to an American military source, the American F-15 fighters targeted 5 bases belonging to the Iraqi Hezbollah militia: 3 in Anbar and 2 in Syria.
Reporters in the area at the time say strong explosions can be heard as Hezbollah Para-Military Units (PMU)  Attack the USA army site in Baghhad.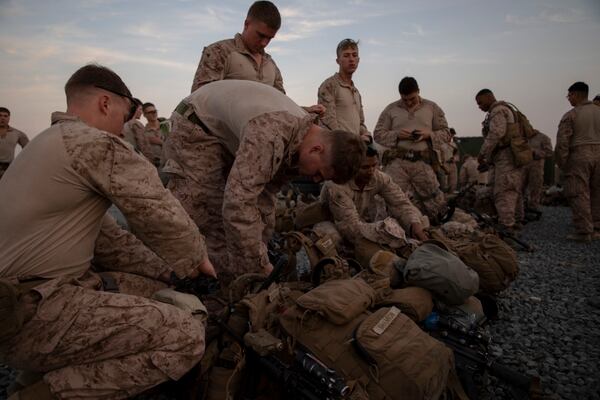 UPDATE 3:11 PM EST –
Reports now say that around 40 Iranian backed Hezbolla terrorists have been killed in today's US airstrikes in Syria and in Yemen, after they killed a US contractor with rocket fire a day or so ago. A large number of security & 1st Special Forces Operational Detachment-Delta (SFOD-D) units entering U.S. Embassy to evacuate personnel. Col. Myles B. Caggins III @OIRSpox says: "In response to repeated Kata'ib Hizbollah attacks on Iraqi bases that host CJTFOIR forces, U.S. forces conducted precision defensive strikes against 5 KH facilities in Iraq & Syria [to] degrade KH's ability to conduct future attacks against coalition forces." Commander of Shiite militias Abu Mahdi al-Mohandis threatens:  "The blood of martyrs and wounded is not spilled in vain The response will come and it will be very difficult for the US military in Iraq."
UPDATE 3:20 PM EST –
The military commander of the Hezbollah brigades, Abu Ahmed Al-Basri: Our forces are ready to demolish the US bases and crush their rotten heads while we are awaiting the green light."
UPDATE 4:20 PM EST –
Iraq government DENYING rocket attacks took place against US Base near Baghdad. Iraq Prime Minister says US did NOT have authorization to attack Hezbollah units inside Iraq and Syria. Prime Minister also says ""The American military presence has become a burden for the State and a source of aggression against our forces and therefore it has become mandatory for all of us to expel them from Iraq." Iranian media: Abu Ali Khazali (commander of the 45h Brigade of the Popular Mobilization) who is close to IRGC-Quds Force commander Qassem Soleimani, was killed in the American attacks on Iraqi Hezbollah camps Sputnik Arabic reports the death toll rises to 25 killed and 35 wounded after US airstrikes on 5 Iraqi Hezbollah bases in Iraq and Syria.
URGENT UPDATE 4:39 PM EST –
Esper (SECDEF) and Pompeo (SECSTATE) heading to Mar-a-Lago.  Insider info says they plan to tell President Trump Iran has crossed our "Red Line" and attacked US Forces after being warned not to.  Both Secretaries will  ALLEGEDLY tell the President, it is time for the United States to militarily strike Iran directly.
UPDATE 4:58 PM EST –
Special Air Mission SAM967 has just landed at Palm Beach International Airport in Florida. It is speculated Pompeo and Esper are having an unscheduled national security meeting with President Trump due to developments in Iraq
UPDATE 5:19 PM EST –
AlArabiya reports Iraqi Hezbollah bases hit in US airstrikes are still on fire.
UPDATE 5:48 PM EST –
Local sources claiming that there are SUDDEN, LARGE, military activities in western provinces of Iran (including Warplanes and choppers)
UPDATE 6:30 PM EST –
Reports from observers say at least six (6) U.S. F-15E fighter jets, fully armed, have taken off from Jordan's Al-Azraq Airbase, heading to Iraq. They may conduct more attacks on Iran-backed targets in Iraq, especially if rocket attacks were carried out against the U.S. Embassy in Baghdad's Green Zone.
UPDATE 6:40 PM EST –
USS Truman carrier strike force has moved into the Gulf region. US Navy anti-fast boat exercise just concluded, Lots of land-based assets in the region too. Locking & loading?
UPDATE 7:32 PM EST –
Trump briefed on 'successful strikes & OTHER OPTIONS' after US raid kills dozens of 'Iran-backed' militias in Iraq, Syria. This could turn into all out war with Iran.  And worse. If the U.S. strikes Iran, it is extremely likely Iran will fully retaliate . . .  with missiles raining down on US bases within 2,000 kilometers AND ON (US ALLY) ISRAEL. At that point, anything can happen.
Al Jazeera English Al Jazeera English | Live
SOURCE:
http://beforeitsnews.com/alternative/2019/12/bulletin-urgent-update-trump-briefed-iran-has-crossed-the-red-line-war-within-24-hours-hal-turner-3708835.html?fbclid=IwAR2-Y39YDwG1yoSB0nIf30p-n9MmvPlR-iaNvPcYB2tMgxx9cnCuMG7_cmo
ALWAYS…..
WHITE NATION– WE DO NOT HATE WHITE LIBERALS– WE SIMPLY DESPISE THE FILTH!!
C'MON- SHARE OUR LINK