Do you have news to tell us? Send your e.mails with news and inquiries to: w.nation@mail.com
Register with us for free to follow our news on the right-hand tab
Article posted by: White Nation correspondent Sydney  january 01 2020
ALSO READ:
Civil War: Swedish Citizens Rise Up To Protest Globalism
Zimbabwe drought: UN warns food will run out 'by the end of February
We Were in Hell": Thousands in Australia Seek Refuge on Beach as Wildfires, Dry Storms Rage
Thousands to sleep at beaches as fires encircle Australian towns
'Everything is Burning': Australian Inferno Continues, Choking Off Access to Cities Across Country
Trump's America: Student Behind 'It's OK To Be White' Flyers Expelled, Interrogated By FBI Counter-Terrorist Unit
The New Colonization: China Is Building Enormous Self-Sustaining Chinese Cities All Over The African Continent
From South Africa: Cyril Ramaphosa's 'plot' to kill the ANC
11 injured in second Joburg shooting in early hours of New Year's Day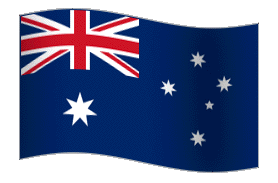 AUSTRALIA
South Coast Trial of Destruction

We thought we'd seen the worst of the NSW bushfire crisis – but today hit a dangerous and frightening new level.Two men are dead, another is missing, and dozens of homes have been lost right along the eastern coastline. #9News

Posted by 9 News on Tuesday, December 31, 2019
THOUSANDS

of Australians fled their homes on New Year's Eve, taking refuge on beaches from raging wildfires that turned the sky bright red, destroyed houses and businesses and caused deaths in the country's most populous states. The devastating fires, fed by intense heat and winds, rampaged across Australia's southeastern states of New South Wales and Victoria heading into the new year, turning coastal towns into dangerous traps and forcing residents to the ocean side.
Australian wildfires lead thousands to seek refuge on beach
As of 3 a.m. local time Wednesday, 112 fires were burning across New South Wales and several large and dangerous fires continued to burn on the southern coast, according to the New South Wales Rural Fire Service. More than 2,500 firefighters were combating the fires, it said. Victoria state Premier Daniel Andrews requested assistance from 70 firefighters from the United States and Canada, while Australia's military sent air and sea reinforcements, The Associated Press reported. Officials said that all telecommunications, including cellphone coverage, would be lost overnight on the south coast of New South Wales between Nowra and Moruya and that hospitals would be among the affected facilities, according to the Australian Broadcasting Corp.
The remains of burned buildings on the main street of Cobargo, Australia, on Tuesday.Sean Davey / AFP – Getty Images
Children wear masks to protect them from smoke as they play at an evacuation site in Bega, New South Wales, Australia, on Tuesday.Sean Davey / AFP – Getty Images
The massive blazes have already destroyed more than 10 million acres of bush and 1,000 homes after the devastating fire season began in September. Record heat, windy conditions and ongoing drought have exacerbated the blazes this annual fire season — a combination that environmentalists say has been aggravated by climate change. Australia recorded its hottest day on record in mid-December, beating the mark that was set just the day before. This comes after Australia's Bureau of Meteorology declared spring 2019 to be the driest on record. Shane Fitzsimmons, commissioner of the New South Wales Rural Fire Service, told The Sydney Morning Herald that it was "absolutely" the worst bush fire season on record. At 3am on 1 January 2020, there are 112 fires burning across NSW. Several large & dangerous fires continue burning on the South Coast where 2 fires remain at emergency warning. A further 6 fires are at Watch and Act. Over 2500 firefighters continue working on these fires.
Andrews said Tuesday that four people remained unaccounted for. Police in New South Wales said in a statement Wednesday that a third man had died in the fires in the state's South Coast. His body was found in a burned car Wednesday morning on a road a little less than 4 miles west of Lake Conjola. Tuesday, police in that state said two men, believed to be a father and his son, died in a house in the wildfire-ravaged southeast town of Cobargo. "They were obviously trying to do their best with the fire as it came through in the early hours of the morning," New South Wales Deputy Police Commissioner Gary Worboys said, according to the AP. A 72-year-old man remains unaccounted for at Belowra, which is around 31 miles west of Cobargo, police said Wednesday.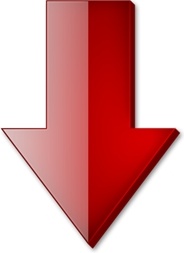 Precision targeting…
blob:https://www.nbcnews.com/0f8e0137-9dab-4862-9e30-3ff09acc5088
blob:https://www.nbcnews.com/7594bfa3-1349-43cd-b6d8-aecc766bf4b0
Dramatic video captured the moment a fire crew's truck was overrun by a bush fire south of Nowra, a town south of Sydney. The truck is seen making its way through the raging fires as smoke and embers fill the air. Massive flames are then seen surrounding the truck from all sides. Fire and Rescue New South Wales, which released the video, said the crew was forced to shelter in their truck as the fire front passed through. The fire service confirmed in a follow up post on Twitter that the crew survived the incident. On Monday, a volunteer firefighter died when his truck overturned in a rare phenomenon known as a fire tornado, authorities said.
Cyclonic winds lifted the truck — which weighs 10 to 13 tons — and "flipped it onto its roof, trapping the people inside," and killing firefighter Samuel McPaul, 28, Fitzsimmons said. Three other people were injured. McPaul is survived by his wife, who is pregnant with their first child. He was due to become a father in May, officials said. Prime Minister Scott Morrison expressed condolences, calling McPaul's death "absolutely heartbreaking."
"The fires in New South Wales and Victoria are continuing to rage, and we expect further difficult news out of both of those states," he said."I want to thank all of those out there fighting those fires, all of those out there supporting them in these difficult times," he added. "The conditions remain tough, and for the rest of us it's a matter of just simply listening to the instructions, staying safe and being patient and doing what we need to do to put ourselves in a place of safety."
" 4000 PEOPLE are gathering on the beaches in Victoria- being hosed down by firefighters to save them from being burnt alive as fires are burning so fericiously that all roads have been blocked and they can't get out."– wrote an independent source Trish from Australia.  " Get on the internet and see this for yourself if you don't believe this horror story. Both Craig and I have been in tears this morning after seeing this. We are currently in the middle of one of our country's WORST NIGHTMARES!!! Our WHOLE COUNTRY is BURNING!!! HOW can that be possible – that every state is on FIRE – at the SAME TIME??? Are my husband and I the only ones questioning how this is possible?
OUR OWN GOVERNMENT has done this to us.  They aren't even a government – they're A CORPORATION (proof of this in the new video links below) – did you know that???? Corporations are greedy, power hungry monsters who will do anything and everything to keep their filthy, deep, criminal pockets filled with money – while the rest of us suffer on so many levels.  You need to have watched Max Egan's first video I posted recently, to give you an understanding of WHY we have been in one of our history's worst droughts; and where all our water has gone. So, for the benefit of those who haven't watched it yet – I've included that link down below again – along with two other links, which offer continuing new information from Max.
He explains how our government has deliberately SOLD our water to huge agricultural corporations to fill their PRIVATE DAMS – and these dams have been built with OUR TAXES!!!Did you know that?  Not only is this the case but Max also clearly indicates how FRACKING is still going on. Many of us (well, we did anyway) – sent submissions in opposition to fracking in our local area years ago – and it stopped. Well, we "thought"  it did – that we had been victorious – but guess what – our sleazy government yes, stopped it where we could see it going on– and instead, underhandedly has allowed 43,000 (yes, FORTYTHREE THOUSAND) fracking wells which are operating in remote areas around our country where there are no inhabitants!!! Did you know that?
Did you also know that it takes OVER A MILLION GALLONS OF WATER to keep just one fracking well operating? And up to 19 million gallons of water per well can be consumed. This is just to keep operating. THAT is where our water has gone – with the government's support and blessing. Do you also realize that within two years  we will have no water left! Just think how fast this year has gone – and in only two years time  (or less – unless our water is released back to us) – we are going to perish or will become refugees needing to seek other countries in which to live.This is what we as normal Australians currently are facing.
Fracking operations by greedy corporations and dirty politicians in Western Australia- killing nature and destroying the economy. 
Some, I'm sure, will watch these videos and think – well what in hell can we do about it??? We must stand up and speak out against this blatnt racketeering of the Australian government at the expense of it's people. We need TREES to attract rain – but guess what, our bush land is being deliberately destroyed by the dirty politicians and their corporate bribe payers. Please watch the videos below – in order – to hear Max explain what basically has caused these out of control bush fires– fires burning with never before experienced ferocity over such a prolonged period of time – and simultaneously throughout our whole country. It horrifying!!
Even our fire fighters are noticing and commenting (in these videos) – that something extraordinary and inexplicable is going on.This the government does not want you to know and the Main Steram Media does not tell.  Example: Three weeks after fires have gone through some areas – they have used instruments which are showing the ground still burning at 500 degrees!!! For some, what is revealed in these videos will be just too horrific to even contemplate – (again, the deliberate, sickening work of global government leaders) – but it is what has been happening over a long time, behind our backs. These filthy governments create climate changes by meddling with the weather through chem trailing and HAARP experiments- and then shift the blame on us to again tax us. This is all explained more fully and eloquently in the following links:
YES, I am certainly very stirred up–so much so, that tears are rolling down my cheeks whilst writing this – because I care about my country and my fellow Australians. Get on the internet and see what is really happening – the horror stories – rather than relying on the "corporate backed FAKE NEWS" shoved in our faces. We won't even be able to refer to ourselves as "Australians" soon – because there wouldn't be any Australians left anymore.   G-d help us all – which I'm sure will eventually be the case, however as we all know "God helps those who help themselves" – so we at least need to show we are willing to do so and stand up for what we believe is right.  Then I have no doubt whatsoever, that some "Divinely Inspired Miracles" will ensue.Love and Blessings to You All for the New Year."
WHITE NATION– WE DO NOT HATE WHITE LIBERALS– WE SIMPLY DESPISE THE FILTH!!
C'MON- SHARE OUR LINK