Do you have news to tell us? Send your e.mails with news and inquiries to: w.nation@mail.com
Register to follow our news on the right-hand tab
OR
Register for free on  our social site HERE to join our world for more news
Article posted  by: White Nation Correspondent Johannesburg March 21 2020
ALSO VISIT:
Massive border fence between South Africa and Zimbabwe to combat coronavirus spread
Bill Gates warned that the coronavirus may kill over 10 million people in Africa
Military trucks transport scores of victims' coffins to be cremated
SOUTH AFRICA– FAILED LAND OF COMMUNIST ANC ORGANIZED CRIME : THE  PIRATE's REALM DOWN SOUTH
MOST of us more "enlightened ones" are quite aware of the fact that the alleged "Corona" virus is no biological virus at all– but a cleverly disguised false flag operation by the global powers in order to make  more than just a few devious moves on the chess board of the world economy to put several countries in a financial check-mate in order to accomplish their "Agenda 21" world domination plan.
IF you think logic about it- even the most ignorant fool will tell you that history has no record of any biological virus that started somewhere in a previously unknown little place in the Far East- and within a short time-span of only a month and a half– escalated into a global pandemic killing literally THOUSANDS of people in the blink of an eye. We have also learned that when especially the leftist MEDIA vehemently drives a certain subject- something sinister is behind their campaign and someone at the end of the line will be raking in the money again. A good example of such a fake campaign was the "Earth Warming" hoax- and yet today the Ozone layer still has it's hole and whatever Gamma rays from the sun still comes through. The Carbon Dioxide on earth did not subdue , never even reached the Ozone layer- but we ended up with certain multi-billion dollar companies making a killing with "Ozone Free" products and we ended up paying "Carbon Tax" for that little red herring! The question still lingers just how is your tax money supposed to be "healing" the Ozone layer now? The answer is in NO way…but someone is raking in the billions paid in taxes again.
SO– here we have yet another orchestrated and masterminded " common thread" to rally the sheep to submit willingly behind their evil plans – creating a  global "disaster" that now is busy playing itself out again with as ever- the leftist MEDIA driving the agenda to mind-f*ck the less intelligent and mostly ignorant gullible "sheeple" on a daily basis to believe this deviously  engineered " epidemic" again. And after the hysteria is past…. someone will be  raking in the billions paid in company take-overs, by-products  and taxes again. The new name for the so-called Covid-19 actually should be BSSCI 2020 (Bullshit science 2020 and BSMSM (Bullsh-t main stream media 2020). We need to build our immunity against the fear mongering global masters, their puppet regimes  and Main Stream Media psi-ops  gurus – for an attempt at global control, money and power which is what the" coronavirus " is really all about. Your current  government has failed to provide safety, adequate infrastructures, clean air, water and food to it's people-  so why should we listen to them about our health or anything for that matter? They've proved to us they don't have our best interests at heart! A professor at Harvard University was arrested for spreading bogus research. We need to arrest corrupt academics, false propagandists, corrupt crporate vultures and politicians , fake media Editors  and put an end to this blatant greedy Hyenas scavenging on the dead remnants of countries they have destroyed through their wars and false disinformation, engineered global economic disasters and plundering of our countries' natural resources.  
How a fake virus is killing healthy economies: The engineered  global market crash
Trading on Wall Street was halted immediately after the opening bell Monday, as stocks posted steep losses following emergency moves by the Federal Reserve to try to avert a recession due to the "coronavirus "pandemic.  Just after the opening bell, the S&P 500 was at 2,490.47, a drop of 8.1 percent and beyond the seven percent loss that automatically triggers a 15-minute trading halt. The Dow Jones Industrial Average fell 9.7 percent, or around 2,250 points, to 20,935.16, while the tech-rich Nasdaq Composite Index tumbled 6.1 percent to 7,392.73. On a Sunday, the US central bank announced an emergency interest rate cut of a full percentage point, which brought rates to between 0 percent to 0.25 percent. The Fed will also buy $500 billion of Treasury securities and $200 billion of mortgage-backed securities to bolster the market.
But this has not done anything to calm panic in the market – and with rates now close to 0%, investors are worried about where future help will come from. "Not only has the Federal Reserve thrown all of its tools out of the toolbox to help combat the economic pressures that the coronavirus will bring to the world economy, it has done so by firing all of its guns, grenades as well as bazookas at the problem and it can't be helped to hold concern following this move regarding what ammunition does the Fed truly have left," Jameel Ahmad, Global Head of Currency Strategy and Market Research at FXTM, said. By late afternoon on Monday, the JSE's all share index was down more than 11%.
Global markets
Asian markets fell again Wednesday as investors struggled to build on an early rally fueled by global stimulus pledges, including a more than $1 trillion (R16.7 trillion) package flagged by the United States. With borders being shut and countries going into lock-down, there is a broad expectation the world economy will plunge into recession as markets convulse. Dealers across the planet, who have been sent running for the hills, have been begging for government measures to mitigate the impact of the disease as trade collapses and businesses close. On Tuesday, the US led the charge, with Treasury Secretary Steven Mnuchin saying officials were drawing up a package that could surpass $1 trillion, on top of $300 billion in deferred tax payments, making it among the largest federal emergency plans ever and far surpassing assistance during the 2008 global financial meltdown.
The measures would include cash payments to struggling families, with Mnuchin warning the pandemic could drive US unemployment to 20 percent, a Republican Senate source told CNN. "We don't want people losing jobs and having no money to live," Donald Trump said at a White House press conference, adding that the package "is a substantial number. We are going big". Also Tuesday British finance chief Rishi Sunak unveiled an "unprecedented package" of government-backed loans worth £330 billion (R6.6 trillion), while France and Spain announced tens of billions of euros in aid. And with the global airline industry rocking, Italy moved to re-nationalist the bankrupt former national carrier Alitalia, and France signaled it would not hesitate to take key firms into state control to protect them.
'The missing fundamental' 
The moves followed central bank interest rate cuts and pledges to make cash available to stop financial markets from jamming up. US and European equities soared on the news. However, Asia's morning burst gave way to an afternoon tumble as traders fret about the future as economists predict the US will slip into a recession, with warnings of a six percent contraction during the second quarter. "While all of these numbers appear impressive on the surface, the uncertain nature of how the virus will play out in the coming weeks means that the final bill could well be much higher, and in that context appears to be acting as an anchor on the extent of any recovery in asset prices," said CMC Markets analyst Michael Hewson. Tokyo ended down 1.7%, while Sydney plunged more than six percent and Hong Kong lost 1.9%in the afternoon. Seoul, Mumbai and Taipei all dropped more than two percent and Jakarta gave up more than one percent. Shanghai eased 0.6 percent. However, Singapore, Wellington and Bangkok squeezed out gains. "The missing fundamental ingredient for a sustainable recovery in risk appetite is some evidence that the growth of global COVID-19 infection rates is peaking," said Paul O'Connor, head of multi-asset at Janus Henderson Investors. "Clearly, we are not there yet."
Crude oil also reversed early advances but is flirting with 17-year lows as demand for the commodity falls off a cliff, while Saudi Arabia and Russia embark on a price war that has ramped up output. AxiCorp's Stephen Innes said the demand outlook remained "dismal", adding: "Indeed, the scale of the economic impact of COVID-19 on the major world economies is unparalleled." In company news, shares in Fujifilm soared more than 15 percent after China said a flu drug made by the Japanese firm could be effective in treating patients with the virus.
Struggling former owner of Starbucks says it is going to voluntarily liquidate Domino's Pizza because it has failed to find a buyer for the pizza franchise. Taste Holdings [JSE:TAS] announced late in 2019 that it is exiting its food businesses (Starbucks, Domino's Pizza Maxi's and The Fish & Chips Co), and that the company will shift its focus to luxury goods. The group's luxury brands include NWJ, Arthur Kaplan and World's Finest Watches. The company sold its Starbucks business to Rand Capital Coffee for R7 million in November. In the same month, Taste announced that it had also found a buyer for Maxi's and The Fish & Chips Co. The three brands were successfully disposed on 2 December 2019, after fulfilling certain conditions.But Taste Holding failed to find a suitor for Domino's Pizza, despite engaging with several suitors.  "Domino's Pizza LLC [the US franchise company] provided financial support and assistance during this period. Unfortunately, a deal could not be concluded on terms acceptable to all parties and further financial support was not provided by DP. As a result, it was decided to place the respective entities into voluntary liquidation," said the company in a statement published on the Stock Exchange News Services. The liquidation will leave employees in 82 of Domino's Pizza franchises in SA and one in Maseru out of jobs.
South Africa fast approaching a stock market crash
After a wild trading day, which at one stage saw the JSE's all share index lose more than 12% of its value, many of South Africa's biggest companies lost billions in value. Old Mutual slumped 16% after announcing its results. Resource shares were among the biggest losers, with Implats and Northam down 19%. FirstRand was down 10%. Other big losers included MTN (-12%) and Sasol (-12%) Across the world, $20 trillion has now been wiped off global markets in the past month, Bloomberg reports. The latest losses were triggered by the US central bank's emergency rate cut of a full one percentage point. This brought interest rates effectively to 0% in the US. The central bank also committed to pumping $700 billion into the markets through buying securities. But the Fed's action spooked the market. Investors are worried that Fed took such drastic action because it has information about the "coronavirus"  impact that the market may not yet reflect. And secondly, the Fed has now used almost all its ammunition, especially when it comes to interest rates. It now can't go any lower than 0% to buffer the market against any further shocks. After weakening to around R16.70/$, the rand was last trading at R16.53. European markets hit their weakest levels since 2012, and the US market fell so far, so fast early on Monday that trading had to be halted for a short while.The JSE's all share index ended the day 8.3% lower (at 40 5000 points), which is the bourse's sixth-worst performance since 1978:
The JSE's all share index started this week with an instant loss of 8%, as global panic selling intensified. Last week, the JSE lost 15% of its value – and suffered two of its biggest crashes in the past forty years. On Monday, the JSE's all share index dropped by more than 6%, while on Thursday the market lost 9.7%. Sasol was down 15% again on Monday, to R42.99 – after last week briefly dipping below R30. Mining shares were also hit badly – including Gold Fields (-16%), Exxaro (-15%), Northam (-13%), Sibanye (-13%) and Harmony (-8%). Financial stocks were also down, with FirstRand and Standard Bank down more than 7%. On Sunday, the US central bank announced an emergency interest rate cut of a full percentage point, which brought rates to between 0 percent to 0.25 percent. In reaction, the rand strengthened to R16.06/$, as it is offering attractive interest by comparison. The South African repo rate is still at around 6.25%. But by Monday morning, the rand has weakened to R16.58/$.
Capitec [JSE: CPI]  lost another 20% of its value in opening trade on Thursday. It is now trading at R650 from almost R1 500 towards the end of last year. The share started bleeding on Wednesday, losing 28% in a single session. Since 19 December, Capitec has lost more than R80 billion of its value.  Capitec was trading at more expensive levels than other banks and discounted strong growth, which is now under threat, an investment analysts said. Other financial shares were also under pressure, with PSG down more than 30%. FirstRand was down 18% to R35.29, while Standard Bank plunged 10% to R107.61. Nedbank fell 25% to R95. Sanlam lost 14% to R50.32 and Old Mutual was down 3% to R11.39. The financial sector is under pressure as investors worry about the impact of a stalling economy and rocketing bad debts during the coronavirus crisis. Capitec was hit hardest because it was trading at more expensive levels than other banks and discounted strong growth, which is now under threat, an investment analysts said. As the oil price slumps to 17-year lows, Sasol gave up another 16% to around R30. Brent crude oil was around $26 a barrel. But after a 7% loss on Wednesday, the JSE's all share index managed to stay in the black on Thursday. Kumba was up 12% and British American Tobacco rose 6%.
The Fed rate cut has not done anything to calm panic in the market – and with rates now close to 0%, investors are worried about where future help will come from. "Not only has the Federal Reserve thrown all of its tools out of the toolbox to help combat the economic pressures that the coronavirus will bring to the world economy, it has done so by firing all of its guns, grenades as well as bazookas at the problem and it can't be helped to hold concern following this move regarding what ammunition does the Fed truly have left," Jameel Ahmad, said. US futures slumped on Monday, and trading had to stop after maximum losses were reached. The Australian stock market suffered a record slump (-9.7%) on Monday, while Asian markets were also down. On Sunday evening, Cyril Ramaphosa invoked sweeping emergency powers to curb the spread of the coronavirus. This included a ban on travel from various countries, as well as the closing of 35 land ports of entry, and two of the country's eight seaports. He warned about the economic impact, but said a fiscal relief package will be introduce to minimize damage to the economy.
The rand was trading at R17.45/$ early on Thursday morning as emerging market currencies came under fire. It has now weakened 10% so far this month against the dollar, and crashed through the previous record closing level of R16.8717/$ on 18 January 2016. But it is still some way from its weakest every intraday trading level – R17.9169/$. Coronavirus fears triggered extreme market volatility and investors embraced the perceived safety of the American dollar. "A growing sense of unease over how badly the pandemic will hit the global economy is fueling explosive levels of risk aversion, hitting appetite for riskier assets including emergency-market currencies," says Lukman Otunuga, senior research analyst at FXTM. The pound hit its lowest level against the dollar in 35 years, while the Aussie dollar fell to its lowest level in 17 years. Brent crude oil fell to its weakest level in 17 years overnight, reaching $27 a barrel. This has added pressure on countries which depend on oil income. The Russian ruble has lost 15% of its value against the dollar so far this month. The currencies of Brazil, Mexico and Colombia are all at record lows.
There was also some concern about the rand ahead of a key interest rate decision on Thursday. Investors are nervous that South Africa's monetary policy committee will announce a large interest rate cut on Thursday. A lower interest rate makes the rand less appealing to foreign investors. "With the local currency entangled in a losing battle with external and domestic risks, further weakness could be expected ahead of Moody's credit rating decision at the end of the month," added Otunuga. The rand was flat against the pound (R20.07), but 2% weaker against the euro (R19.01). After a brief respite on Tuesday, the JSE slumped again in opening trading on Wednesday. Just after opening, the JSE's all-share index was down more than 4% to 39 883 points. The rand was also weaker at R16.70/$, while the pound was at R20.18 and the euro at R18.38. After dropping 18% on Tuesday, Sasol was down another 20% this morning. The market continues to fret about the company's plan to issue more than R30 billion in new shares. The company's market capitalization is now only R20 billion.  Oil was under pressure again, with Brent down to $30 a barrel.  After strong rallies on Tuesday (AngloGold jumped 25%), miners were slumping again on Wednesday. AngloGold was down 7%, with Harmony losing 8%. Platinum miner Implats was down 12%.   Retailers also enjoyed a big bounce on Tuesday amid reports of mass panic buying at stores amid the coronavirus crisis. Shoprite jumped 14% in a single session. But on Wednesday it fell 2%. Casparus Treurnicht, portfolio manager at Gryphon Asset Management, warns that the coronavirus could weigh on retailers in the long run as it could create logistical problems.
They tried Telling Us to get ready for Covid-19 already in 2011 through a Movie

Posted by Silbarius Jedediah Amakali on Sunday, March 15, 2020
They tried Telling Us to get ready for Covid-19 already in 2011 through a Movie. Do you still think this Corona virus was spontaneous- or planned?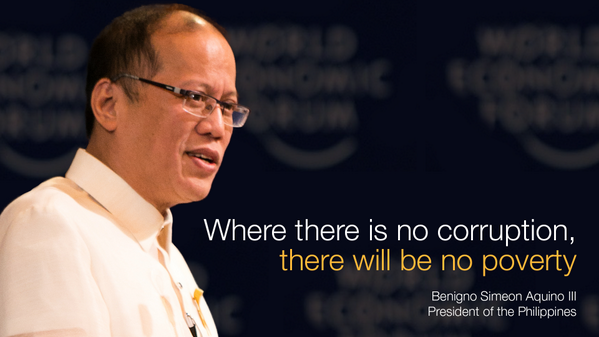 Lower petrol prices looming for South Africa?
If there is one silver lining in the current Covid-19 crisis, it's that international oil prices have plummeted, and despite the rand's losses, this is set to result in massive savings at the pumps from April. Of course, those who are able to will already be saving money through self-isolation. Earlier in the month it looked as though April's fuel prices would drop by around R1 a litre, even with the government's 25 cent tax hike that comes into effect next month, however oil prices have continued to drop and as a result the savings per litre are likely to be closer to the R2 mark, as implied by the latest Central Energy Fund data. At the time of writing there were just six days remaining in the fuel price calculation cycle for April, and the latest data was pointing towards decreases of R1.74 a litre for petrol and R1.47 a litre for diesel, which would be reduced to R1.49 and R1.22 respectively after the new tax calculation.  However, those average 'over-recovery'* figures that will determine next month's fuel price are growing by around 10 cents day in the case of petrol and 7 cents for diesel, as the daily over-recovery numbers have been hovering around R3 a litre for the whole of this week. Even with a conservative increase estimate of 6 cents a day going forward, we could still be looking at a petrol price decrease of R2.06 a litre, which would become R1.81 after the new "Carbon Tax"  deduction. The diesel over-recovery is growing at a slower rate, but could still end up close to the R1.50 mark after tax.
Sadly record-low oil prices do not translate into record-low pump prices thanks to taxation, as the fuel and Road Accident Fund levies currently account for almost 40 percent of the fuel price, says the Automobile Association.The RAF was totally mismanaged and plundered by corrupt ANC kleptocrats– leaving a once healthy fund now in chaos , empty and in disarray.  Although it's too early to predict May's fuel prices with any degree of accuracy, if current oil price and currency trends continue through April then it's likely that motorists would enjoy another significant price decrease in May, possibly of around R1 a litre.  An over-recovery means that the current oil price and rand interaction results in a figure that's lower than the current fuel price, and this ultimately translates into a decrease the following month. An under-recovery means the opposite, of course.
AND you still believe all this economic disasters and slumping global economies  was caused by a biological virus that was engineered in a small village called "Wuhan" far , far away in China? Think again!
SOURCES:
https://m.fin24.com/Markets/billions-wiped-off-south-africa-market-in-minutes-amid-global-panic-selling-20200316?fbclid=IwAR0jai8Qr7PkIJfY6RcWS_06gk1JcRn-bKEBFllln4aM-a3ilEtSh6CnlDw
https://www.iol.co.za/motoring/industry-news/april-fuel-price-cut-to-be-even-bigger-than-expected-45263763?utm_source=facebook&utm_medium=social&utm_campaign=baobab&fbclid=IwAR3bLOt6TLp_ZsShkdlM_lvInRSoc1dvMdoZJiRg2JGprEHzwz6mvVJNxg0
MEME FOR THE DAY:
QUOTE FOR THE DAY:
" Fools  are not created by nature- they are cultivated by society. "– ANNON
WHITE NATION– WE DO NOT HATE WHITE LIBERALS– WE SIMPLY DESPISE THE FILTH!!
C'MON- SHARE OUR LINK