Do you have news to tell us? Send your e.mails with news and inquiries to: w.nation@mail.com
Register to follow our news on the right-hand tab
OR
Register for free on  our social site HERE to join our world for more news
Article posted  by: White Nation Editorial  July 26 2020
ALSO VISIT:
Covid-19: Children eat 'plants' to survive as hunger explodes in SA
Graeme Smith to take knee for Black Lives Matter: There is no room for neutrality
The School feeding schemes: The most shameful moment of SA's lockdown
New government policy will let mobile networks build a 5G tower on your property
State Lab Finds 90 Positive COVID-19 Test Results Were False
"We are now in a war. We are in a war zone and our (read YOUR-not ours) rights will inadvertently be affected and restricted for our (YOUR) own survival."–Cyril Ramaphosa
" How long before mandated masks becomes mandated medicine, AKA vaccines? We're dangerously close to medical tyranny."– ANNON
"President Ramaphosa. I respect you as an individual Sir, through the charity work I have done with you. Your Cabinet and government however has brought the country to its knees. You have once again tonight promised to stop corruption. Your collaborative cadres have shown for years they are not capable of complying with this. I have now had enough. I choose to re-assert my rights. I give you notice that I will now live my life as I wish and not in the way your 'Command Council of Clowns' dictates to the nation. Your law is no longer mine as your administration has transgressed so many of my rights as a citizen."- Jeremy Mansfield

https://www.facebook.com/ProphetUebertAngel/videos/589595028569342/?t=38
We read a little bit about a lot of things. First we talk about CONCENTRATION CAMPS for the common cold! This is a 100% pure power play! The Powers that Be want TOTAL CONTROL OVER YOUR LIFE based on a LIE! COVID is a LIE! CHINA VIRUS is a PSY-OPS!
SOUTH AFRICA– A FAILED LAND OF COMMUNIST ANC ORGANIZED CRIME : THE  PIRATE's REALM DOWN SOUTH
TODAY is most probably  one of those days where me myself has no words to explain the deep emotional feelings not as the Editor of one of the most successful stories in the post-"Apartheid" history conservative  reporting- but as a human being. For the past 10 years I have been honored to be leading one of the most powerful conservative websites in the Southern Hemisphere together with one of the most committed and honest Web Administrators I have known. Today I have mixed feelings- feelings of troublesome sadness in the one hand- and feelings of rejoice on the other.
Today I write this article as a possible  goodbye and farewell article…for us as White Nation the last taptoe also has sounded. White Nation has been walking with you as readers for a long long time now- and together we and you had some interesting times together. White Nation had humble beginnings as a small little website for local news only- but rapidly grew into one of the most powerful voices for especially white conservatism- a fierce opponent of the communist injustices against the white Afrikaner in South Africa- and a staunch expose and information medium of the demonic  and corrupt ANC dictatorship that eventually brought a once prosperous country  such as South Africa to it's knees in a short time period of 25 years – and since the ascension of Matamela Cyril Ramaphosa– dragged it into the  yaws of the fiery abyss where we soon will hear her cries  of lamentation and those of her people echoing across her once beautiful landscapes. This article may hit you as the strangest article ever written in White Nation- but this was our task, main goal and objective all along. ..to WARN you.
White Nation has been an inspiration to many of us- readers, correspondents and us as editors alike. We had some troublesome times when the forces of liberal darkness was going beyond that extra step to close us down, spam us, send their armies of hackers to infest our site with viruses and attorneys threatening us- but thanks to the diligence and perseverance of our esteemed administrator we managed to overcome each and every one of those onslaughts. Our admin always had a plan. But that now also had come to an end. White Nation now is singing it's swan song after nearly 10 years of fighting for the cause of not only the white Afrikaner– but also for the minority groups in South Africa.Our esteemed administrator may soon be leaving for another country and me myself also will be soon leaving for safer havens to safeguard my own family against the coming tribulation that soon will be ushered in by Ramaphosa and his black hearted band of detestable ANC degenerates under the direct  command of Satan himself.
WHEN people peacefully protested on Friday  against the Ramaphosa "Lockdown" and the closure of their businesses they were met by brutal force and stun grenades from the regime SAP Nazi jackboots . But the SA Taxi industry got the green light to go ahead and operate at 100% full capacity because  the ANC fear the union taxi industry. In South Africa a country is fighting against their very own Government for survival, the same Government that should have been fighting for its citizens.. 
Ramaphosa- under the veil of secrecy and deception- is about to bring in the worst kind of abomination to the portals of South Africa. He is not fighting a war for the people of South Africa- but aligned himself with the dark forces against them. Ramaphosa has no feelings of compassion or patriotism for the country or it's people- but in his dark soul there is only greed and selfish enrichment. Behind his false smile , hidden racism and continuous lies he is a very devious individual who would sacrifice the country and it's people with the greatest of ease as long as his bank  accounts benefits from it. He is a dictator and a very cruel one at that. He will be remembered in future history as a greedy individual  that like Robert Mugabe- finally destroyed South Africa. He is the one that will be riding the pale horse into the streets of Cape Town and Pretoria. It was HE who instructed all hospitals top inflate the "Covid" death rate in order for the ANC to keep ultimate power through a never-ending "lockdown."
Ramaphosa- like Robert Mugabe– is a deep Pan Africanist racist- instigating violence against whites through blatant  lies and false propaganda…abusing his position to fuel race hatred for his own personal greed for power.
SOUTH AFRICANS….

MUST

SEE VIDEOS!
TAKE NOTE WHITE SOUTH AFRICANS AND OTHER MINORITY GROUPS- THIS IS PRECISELY WHAT RAMAPHOSA  AND THE ANC ARE DOING –  AND FURTHER PLANNING FOR YOU!
https://www.facebook.com/CTWRabbit/videos/217820866303990/?t=8
For the Afrikaner as a nation and the christian per se there is much hardship, tribulation and persecution waiting- an ordeal as never before encountered. In 1992 the Afrikaner had a choice- but they turned their backs at G-d almighty and chose their Sport demi god. This past week their demi-god revealed itself when it too bowed the knee at the feet of Baal. Now the Afrikaner will have to face the terrible consequences of their insane 1992 decision. Their ordeal will start at the end of this year and will escalate in 2020 when they will be subjected to brutal enslavement and persecution under the heel of lockdowns, vaccinations, ID chipping , oppression , incarceration and G-d forbid what else demonic agendas Ramaphosa and his dark Sith masters will be unleashing upon South Africa. Ramaphosa is a union thug. He was heavily involved in the National Union Of Mine workers in his "heydays"- and organized many a strike and riot.  That still is his forte today- a coward hiding  behind many riots now instigated by his EFF lapdogs to do his dirty work- especially in the Western Cape.
Ramaphosa wants to make the Western Cape ungovernable so he could again "declare" a "level 5" so-called "lockdown" to totally destroy the WC's economy. Whether business and the populace will adhere to this self destructive call and of the political landscape with the DA in front have any spine to stand up to this communist master of destruction-  is totally up to them. This truly is the case where the devil wears a smile. While the tobacco, liquor, restaurant , tavern and other industries collapse like all the state departments under the magic spell of les miserables such as Nkosazana Zuma,  Bheki Cele,  Patel, Mbalula , Lomola, Angie Motsekga, Lindiwe Sisulu  and that witch doctor half nurse half idiot Zweli Mkhize the whole country's economic structure falls apart under ANC maladministration and mismanagement-. However Ramaphosa and his bunch of pathological lairs and crooks  appear to be ignorant to this fact but only chase "Covid" transgressions, liquor and cigarette bans . Everything else doesn't matter bar black lives and the Taxi industry that sits in the pound seats. As long as the millions of dollars in "Covd relief" keeps on flowing into the lined pockets of Ramaphosa and his gang of misfits- the "lockdown" will continue infinite  and he will be  a permanent "My fellow South Africans" feature on your screens until the country is totally devastated, a wasteland robbed empty- and everybody impoverished in squatter camps with prowling scavengers, murderers and gangs of looters criss-crossing the barren earth scrounging for food..
From Health Canada via Freedom of Information Act. The "Covid" virus has never been isolated- so it does not exist and you cannot be vaccinated for it as well. THIS is how the WHO and the ANC also bamboozle you into believing there is a "Covid-19" – how they do their "positive testing " just to boost their own devious greedy agendas and wants to microchip you for something that is pure fiction out of Fauchi and Gates' imaginations….
Ramaphosa, the Zumas, Guptas et al will by then be long gone- basking in their spoils they have stolen from the people of South Africa- leaving a broken and desroyed country behind- just as Venezuela and Zimbabwe. . They already are starting to "disappear" now. Using the "Covid" as an  perfect excuse- you will now note more and more ANC henchmen suddenly "contracting" the "virus"– testing "positive"- and silently disappearing " many will even "die"- from the political scene.They are about to take you for a bunch of monkeys again.  This only is a ploy to jump out the back-door without anybody asking too many sensitive questions. Mantashe is one example which you must keep an eye on. The old crook is about to disappear- presumably in " self quarantine" after his hospitalization…the quietly will "disappear" into political obscurity...never to be heard from again. This is why his "sickness" must get as much media coverage as possible- to mind-f*ck YOU again into believing the "seriousness" of the biggest hoax and money racketeering scheme in human history. And so will the rest of the serpents follow one-by one...Patel is the next and one-after-the-other they suddenly will  be tested "positive" for the "virus"– just to quietly "disappear " – all under the "Covid" hoax they will start jumping ship. These reptiles are shrewd, devious and cunning.
Attacking your privacy and health with 5 G….the forced ANC  plan.
A new government policy proposal for the rapid rollout of 5G technology allows networks to build a 5G tower on your property. Communications and Digital Technologies Minister Stella Ndabeni-Abrahams gazetted the new draft policy this week, which is open for public comment for the next 30 days. In the drive for cheaper, faster data and high connectivity, the policy said electronic communication network services could select, enter and use land of their choice for the purpose of "constructing, maintaining, altering or removing their networks or facilities". Should an owner damage a network or facility on their property, they would have to cough up "compensation". The policy said the network provider must notify the property owner with 30 days calendar notice in writing of its "proposed property access activity", which must be determined in consultation with the owner.
No access fee could be charged by the owner, except in cases of "intrusive electronic communications networks or facilities, such as masts", when a "reasonable access fee" may be charged. Disputes over "reasonability" would be resolved by the complaints and compliance (bias useless) committee of the Independent Communications Authority of SA. The draft policy document said widespread coverage was necessary to create a digital economy and digital society, with "high speed, high quality networks" "for advanced connected devices and services, while ensuring that rural areas do not lag behind. "The emergence of 5G networks will enable autonomous vehicles on our roads as well as various other disruptive technologies of the 4th Industrial Revolution." NOW this is the bamboozle LIE they try to flog you. The REALITY however is they want to literally SOW these killer towers across the landscape to effectively TRACK you down to a meter. Remember their ""RICA" and "FICA" bullsh*t that was supposedly enforced to "track" your cellphone when stolen…but up to today not ONE cellphone ever was "traced" by this manipulative data gathering system bar MILLIONS of corporate vultures suddenly in possession with YOUR number- phoning you and pestering you for sales!
But rights groups Dear South Africa and Change.org have raised the issue of property holders' rights and health risks with regard to the proposed 5G roll-out. Environmental scientist Laura Taylor, who claims she has extensively researched electro-magnetic radiation (EMR) measurement, said while the unfettered access to private property would be a violation of a property owner's constitutional rights, there were also potential health hazards."No one has declared this new form of radiation safe and it has barely been tested by the telecoms community internationally. They are flying blind on the health and environmental effects and putting profit before people "They (5G towers) will have to be around every 500m to work. They operate at a much higher frequency than previous cellphone technology. This will be rolled out on top of existing 1G, 2G, 3G, 4G networks, which will not go away. "It adds to the increasing sandwich of harmful effects to human health and the environment. Already thousands of studies and 20000 peer-reviewed papers have shown the harmful effects of EMR caused by non-ionising radiation." The development of autonomous cars cited in the proposal is "absurd" in the South African context.
If you want my humble opinion I would say the ANC must be ousted and  a new government appointed who will take action and reel in Ramaphosa, his whole corrupt "Corona Coincil", all the "big wigs" in the ANC and their "National Executive Committee, " the Communist Party top brass, , all the useless pro-Covid politicians in parliament,  Afrikaner Broederbond ghouls , Big Corporate and Bank directors,  Johan Rupert, Nicky Oppenheimer, Julius Malema the whole Media 24 management , editors and  each fake correspondent that supports and drives this fake "Covid" hoax . They must be summarily arrested, put on a Nuremberg-like trial for conspiracy and crimes against the state and the people- and found guilty in charges for Crimes Against The State and of High  Treason. They all must be jailed for the rest of their natural lives for the astronomical economical disaster , destruction , misery and collateral damage they have caused against innocent people and the country of South Africa.
ANOTHER disillusioned ANC "apartheid" geisha  having a bit of reality whacked into her numb skull.
We as the "watchers" now has been- shall we say "recalled"– and the time of the end prophecies is at hand. All across the world you now will hear the sound of prophets announcing the coming of the True King. Very soon the pope will unite all the religions of the world into one world religion, the Bitcoin becoming the only e-commerce cashless trade, the One World Government instated early in 2021- and antichrist will be revealed in Britain- for  that is part why the world-wide lockdown of three weeks has been called by the white pope- to "honor" his arrival (kinghood) that was sermonized in April 2020. The bow of the knee to BLM is nothing more than an exercise and symbol  to the bow of the knee and submitting in  worship to his kingdom. The wearing of face masks nothing more than a symbol of slaves not allowed to speak against their new king. All this rules and regulations was done under false pretenses of a "Corona" virus as to mislead even the  Christian. The ANC serpents are the main vehicle to carry out the orders of the Illuminati masters. Only those truly walking with G-d  recognized the deception and refused to wear a mask, be deceived by a fake" virus" –  or bow to the false king of this world.  After his revelation and occupation of Buckingham palace  the coming of the REAL King will be upon us soon. The end times is upon us and we must prepare ourselves to receive the One and Only King– the Lord Yehashua . For this reason White Nation also will revert to silence as well to  solely  honor the commands of our Master…not a political twat, lawyer or otherwise.   We have done our work and the watchers must now stand back for the prophets to announce the final revelation as being described in the books of Jeremiah, Daniel and Revelations. "Covid" was just a secret code word to start the beginning of the end when the kings of this world aligned their obedience in unity and honor  as subjects to the rule of the antichrist.
This s why YOUR government also forced you by decree into submission to bow to  their new "king." Donald Trump also is part of this. This is a historical moment when the whole world act as one to show allegiance with one entity- their "Corona." In other Words- THEIR "king" the antichrist that will soon rule and bring about wonders and talks of "peace. " But his "peace" will bring about the worst persecution of opponents to his rule and G-d's children  in human history. A global inquest is to begin- just like the book of Revelations predicted it would be. The nation of Y'Isreal will return to their land soon. They (Ramaphosa and the ANC) offered your country and it's people as subordinates to the altar of Satan without your consent. You should have listened to Jacob Zuma 's prophetical words when he said  that the ANC will rule "'till Jesus comes." He was talking the truth! Nobody paid any attention- but wrote it off as rambling coming from an idiot. Ironically it proves to be quite the opposite and  he was speaking the truth.
http://www.thepresidency.gov.za/press-statements/president-ramaphosa-signs-border-management-authority-bill-law?fbclid=IwAR0lWuAK5qvO2PbO-tnru5Um8EmSZWXLASxUmMsfAVrIeFH1_zb8QG9KVps
Ramaphosa is a brutal enforcer of this new stolen  'Corona" dynasty. Through deception, Main Stream Media propaganda, brutal oppression and continuous suppression they rule with an iron fist. That is their "New Normal."He many a time warned that life after "Covid" will never be the same again. He also warned about a "second wave" that will be more "difficult" than the first one. He also is speaking the truth…warning of a 7 year period of brutal persecution , enslavement , persecution and tribulation for the children of Y*hwe.  You will be forced to become submissive and obedient slaves- or be persecuted, prosecuted and incarcerated if you oppose the satanic order.  Beware of this man. He is NOT what he pretends to be-behind his smile he is  but a very big and brutal and evil  deceiver. That he already proofed beyond reasonable doubt with the Marikana incident – and also again with the most brutal "lockdown" in the world  which still lasts up to today and will be kept in place for infinity with little short 3 month sporadic periods of "relaxation" in between- a typical "Stockholm" syndrome scenario. He has NO compassion or respect for anyone else but himself. The real motive for the "lockdown" was nothing more than a global "respect" and obedience for  the initiation of the new "king"on instructions of the white pope- already passed after 3 weeks– but the greed of conventicles such as Bill Gates, Bilderbergers et al set in and they pushed their own greedy "get rich quick" agendas and that of Satan himself to bring about the mark of the beast. As expected then did Ramaphosa and his ilk follow suit. Pushed into power not be election but by bribes he only acts as the "enforcer" of the global Illuminati agenda.
The big cigarette ban scam:
It seems Cabinet have found a hill they are willing to die on – despite South Africa being the only nation on Earth to keep a cigarette ban in place. It's been four months since smokes were yanked off the shelves, so you could forgive tobacco enthusiasts for feeling a little bleak at the moment. But, there is still hope. The odds may not have been in their favor recently, but there are a number of factors currently in-play that could force the hand of Ramaphosa into lifting this period of prohibition, even if his office isn't particularly keen on the idea. So, what can smokers remain hopeful about?
Supreme Court Appeal
First thing's first. Fita may be down, but they are not out. After having their initial appeal rejected, they will now head to the Supreme Court of Appeal – which has already overturned one major judgment this month.
BATSA to challenge the cigarette ban
British American Tobacco certainly has the clout. As one of the biggest businesses in SA, and acting as the country's largest tobacco manufacturer, they will battle the government in court during the first week of August. It's also worth noting that the government's state pension fund holds 'tens of millions of shares' in BATSA. As investigative reporter Jacques Pauw puts it, they 'cannot afford to bring the company down'.
Mounting evidence against the regulations supplied by NICD, UCT
In the past 10 days, the cigarette ban has had its intentions undermined – by two of the most respected scientific institutions in South Africa. A representative for the National Institute for Communicable Diseases has stated that no studies can prove smoking 'increases the chances of catching COVID-19'. Meanwhile, a research paper from UCT found that tobacco prohibition has done 'almost nothing' to stop people smoking.
Smugglers are winning, and the economy is not
Law enforcement officials might get the odd million-rand bust here and there, but illegal tobacco products continue to flood into South Africa, costing the country upwards of R35 million a day in lost revenue. As UCT's research shows, the cigarette ban hasn't done much to make the public safer – it has merely changed the way smokers operate. The integrity of the prohibition period has, seemingly, been stubbed out.
Nearer the peak, nearer the next lockdown level…
And, for those of you don't want to give up but otherwise feel resigned, there's one silver lining to these dark clouds: The peak of infections is expected to have been and gone by the end of August. Once that curve flattens and the numbers drop, South Africa can think about dropping down a lockdown phase. When we reach Level 2, it's claimed cigarettes may return to the shelves – but of course, crippling doubts remain.
South Africa's lockdown period in response to the fake Covid-19 "pandemic"  included a lengthy temporary ban on the sale of tobacco and alcohol products. South Africa was one of a handful of countries to take such measures. The tobacco industry has been highly critical of the ban, with large companies like British American Tobacco South Africa (Batsa), Phillip Morris South Africa (PMSA), and Japan Tobacco International (JTI) as well as smaller local tobacco companies urging the government to reverse the ban while instituting legal actions against it. In addition to claiming that the ban would force consumers to defy the lockdown, and damage the state budget, Batsa, JTI, PMSA and The South Africa Tobacco Transformation Alliance (of which Batsa is a member), have argued that the ban will increase South Africa's illicit tobacco trade. The illicit tobacco trade can be defined as any practice prohibited by law which relates to the production, shipment, receipt, possession or distribution, sale or purchase of tobacco, and is acknowledged by both industry and independent data as being a significant problem in the country.
After on and off threats of legal action against the government over the ban, Batsa and JTI have taken the government to court to oppose the ban. The Fair Trade Independent Tobacco Association (Fita), which represents 80% of licensed tobacco manufacturers in South Africa, most of which are local and smaller manufacturers, also took the government to court to have the ban overturned. Fita's affidavit for the court case argued that "the prohibition has well-recognised negative results in the form of increased illicit trade". While Fita's legal challenge was recently dismissed by the High Court in South Africa, the outcome of Batsa and JTI's challenge has yet to be decided. Were the industry really concerned about illicit trade, it would take effective measures to control its supply chain and not oppose government efforts to implement effective policy to address illicit trade. This has not been the case. 
The tobacco industry's actions have repeatedly demonstrated that it is neither committed to addressing South Africa's illicit trade problem nor a trusted source on the topic.  For example, the industry has aggressively opposed the best tool for monitoring illicit trade – SARS' tender process for a tracking and tracing system. This would have been a means of controlling illicit trade by tracking tobacco products through the supply chain and would have made it possible to track the impact of the tobacco ban on South Africa's illicit trade. Instead, the tobacco industry criticized SARS' efforts to deploy this effective tool. The original announcement of the tender process received extensive criticism from the, now defunct, Tobacco Institute of Southern Africa (Tisa), an organization whose members included Batsa, PMSA, Japan Tobacco International and Imperial Tobacco. Tisa described the tender as a "rushed process" which would "impose excessive and impractical regulatory burdens on small retailers" and "only encourage retailers to sell illegal products". After extensive delays, the tender has since been cancelled and Fita has argued that this is due to the influence that transnational tobacco companies have over the government. 
To add salt to the wound, during the lockdown, SARS issued a regulation requiring counting devices to monitor cigarette production. This is a measure which the industry has recommended in recent months and is a far cry from the implementation of a robust tracking and tracing system.  Unsurprisingly, SARS' adoption of this approach rather than comprehensive tracking and tracing of tobacco products has been welcomed by both Tisa and Fita.  This is the latest in a number of successful attempts by the tobacco industry to undermine SARS in South Africa, and in the extensive history of the tobacco industry facilitating illicit trade across Africa. SARS even had a project established specifically to address South Africa's illicit trade which led to BAT becoming the subject of in-depth audits, although the investigation was later quashed due to BAT interference.
Batsa has not appeared to have stopped producing cigarettes during the ban, with SARS reportedly raiding a BAT factory which continued to produce cigarettes during the ban. The company would have an incentive to continue producing goods for the South African market. Evidence from the recent survey conducted by the Research Unit on the Economics of Excisable Products at the University of Cape Town indicates that there has been a huge switch away from transnational tobacco company brands during the lockdown with most brands purchased since the ban having been produced by local tobacco producers in South Africa. Were the industry really concerned about illicit trade, it would take effective measures to control its supply chain and not oppose government efforts to implement effective policy to address illicit trade. This has not been the case. 
Rather, just like in the past, the tobacco industry's actions have been largely limited to using illicit trade as an argument against tobacco control measures. For example, Tisa paid social media influencers to promote the #TakeBackTheTax campaign, which drew on narratives about illicit trade, to oppose the Control of Tobacco Products and Electronic Delivery Systems Bill. Often the only evidence to support these narratives came from industry-funded research which, when compared with independent data, consistently overestimated the scale of illicit tobacco – as Tisa did in South Africa for years. The tobacco industry's behaviour during South Africa's lockdown is another example of its already documented duplicity throughout the Covid-19 pandemic. The tobacco industry is far from a trustworthy voice as its primary focus is on protecting its ability to sell its deadly products rather than on protecting the interests  of its consumers.
Please take a minute to think about the following. FITA has many members(cigarette manufacturers) who have been able to supply around 80% of smokers for 4 months. With Batsa, JTI and PMI out of the picture (yes there are "ghost exports" available for R1200+ per carton via resellers that a select few can still afford), FITA members (already) control the market with NO competition except the few being smuggled in from Zimbabwe, China and Mozambique. Through the lockdown they effectively captured the entire national industry and made billions, all tax free, at prices of up to 700% higher than pre-lockdown. FITA is scamming you by dragging out the court cases, keeping the ban, and happy you still are buying their brands on black market.. they are taking you for fools! Stop with the appeal cases. If FITA  stop, then Batsa and other cases can be won.. FITA is one of your tobacco ban enemies. They never stopped supplying cigarettes. This is a mega money spinning game whereby also  politicians involved is as well- getting stinking rich in the process.   They now are selling tobacco products at THREE times the normal prices without paying a dime tax. Who is the losers- YOU are. They are making fools  out of you again. The ANC and those tobacco companies of FITA are in cahoots keeping the ban in place. This is why the ban will remain in place for as long as possible. The tobacco industry has used the illicit tobacco trade – a problem it has itself fueled – as an argument to rally against South Africa's tobacco ban. This is a clear example of the industry's deceitfulness and focus on profit at any cost to the people of South Africa.
And it will not be long before you also will see all kinds of strange liqior entering the market as well- your old reliable "Klippies, Smirnoff, Jack Daniels , Black Label and Castle coming out first with new jackets at astronomical prices- then coming out in their real brands – eased down to 3 times the normal price. It's a sombre payday weekend for most people as the doors of liquor retailers remain shuttered despite calls for the end of South Africa's contentious ban on the sale of alcohol. At the heart of the dry throats is the government's reinstated alcohol ban this month that came with no warning after the first one was briefly lifted last month. A spike in trauma cases related to alcohol consumption led to the reinstatement of the ban following " fears " that hospital beds that could be going to Covid-19 patients ahead of the spike will not be available.
The ban has seen distress suffered by big alcohol producers such as Distell, AbInbev all the way through to tavern owners and restaurateurs. But the impact is also great down the value chain as glass makers keep their furnaces burning in the hopes that the ban can be lifted and they can begin to start clawing back the revenue they are losing. At Consol Glass, the cost of the ban has been too high and is threatening to bring the 75-year old company to its knees.  Consol lost R3.5bn in sales and production during the first alcohol ban.   Every day, the glass producer has to keep its furnaces running, it costs some R8 million a day. Turning the furnaces off means they will have to be rebuilt. Although the company continues to generate revenue by producing glass for essential products such as containers for food, pharmaceuticals and non-alcoholic beverages, this only accounts for 15% of its total sales. South Africa's glass packaging industry's sales are made up 85% legal alcoholic beverages.  "We estimate the reinstated alcohol ban will have the same dire consequences as the first ban, another eight weeks of no sales means another R1.35bn lost to the business and the possibility of the closure of around half our facilities as well as further salary sacrifices and short time for employees," said Mike Arnold, CEO of Consol Glass. The tobacco and liquor bans is  all is one MEGA money game to create certain BIG winners and hundreds of small losers. And on top of this devious pyramid of sole monopoly you will find the only one benefiting the most out of this "bans" – as always….your GOVERNMENT!
How illegal sales have hit the tobacco market
The controversial policy has been a mainstay of lockdown, forcing smokers underground to get their tobacco fix. During a Think Big webinar with PSG, Pauw explained how an illicit market for cigarettes was formed more than 20 years ago, and weighed up the devastating effect the prohibition has had on the economy:
Government increased the tax on cigarettes from 20% of the sale price to 50% in 1997, which boosted the underground world of illegal cigarettes and created the black market we see today.
Contraband products now account for 35-40% of the tobacco industry in 2020, due to the ease of smuggling.
It's estimated that it costs just R2 to manufacture a pack of smokes – despite an average pack selling for R36.
The government may have, by now, lost up to R4.5 billion in revenue as a result of the tobacco ban.
Over 90% of smokers still have access to cigarettes, as the illicit market moves to 'leafier suburbs'.
Why the cigarette ban may put pensions at risk
However, Pauw turned his attention to the ongoing court case between British American Tobacco and the government. He predicts that a protracted legal battle will put a strain on the way the company works with the state. Should the cigarette ban be extended for a longer period of time, it could put BAT under severe financial strain.
Considering that the government holds 43 million shares in the tobacco giant, any policy that could drive the group to ruin has the potential to wipe R30 billion from the state pension pot. This is, by no means, the likeliest route the cigarette ban could go down – but it remains an outside possibility:
"Quite simply, the government can't afford to bring the big companies down: Looking at British American Tobacco (BAT) alone, the state can't afford to be in conflict with this massive company, as the state pension fund holds about 43 million shares of BAT at a value of R27 billion."

"In addition, the GEPF holds 23 million shares in Reinet, whose biggest investment is in BAT. If BAT closes down South Africa's state pensioners will lose way over R30 billion as a result of a conflict the state cannot afford to be in."
Ramaphosa and his bunch of glutenous scavengers thought nothing of it to blatantly LIE to "his people" right from the start by bamboozling them about the three week window- knowing bloody well that they will keep on "extending" the torment of the nation under false pretenses and fake cooked up "Covid" numbers until such a time Ramaphosa has completed his communist/globalist agenda for the country, the ANC stole  all they could from the "relief" funds, loans and schemes, "Kill Bill " Gates has his killer vaccines ready to test on the South African lab rats by September/November 2020, Patrice Motsepe has installed all the 5 G towers, The "Covey" card and ID chips  are ready to be enforced by Fberuary 2021 -and their Luciferian "King" is ready to ascend the throne to be publicly  crowned and revealed to the wolrd. Ramaphosa is not bothered at all to throw South Africa and all it's people to the wolves so he and his cronies could walk around with fat bank accounts and lucrative retirement nest eggs. Ramaphosa  actually wants martial law to force the whole country into "obedience" for the "new king." That was the purose of the "lockdown, "- not saving lives per se. The ANC wanted to get the power to cancel upcoming elections, because they and their cohorts are getting their asses kicked. The "saving of lives " is just a red herring and a total hoax.
The senseless brutality with which Ramaphosa dictates the country- simply because he is a tyrant , paid agent and not a president.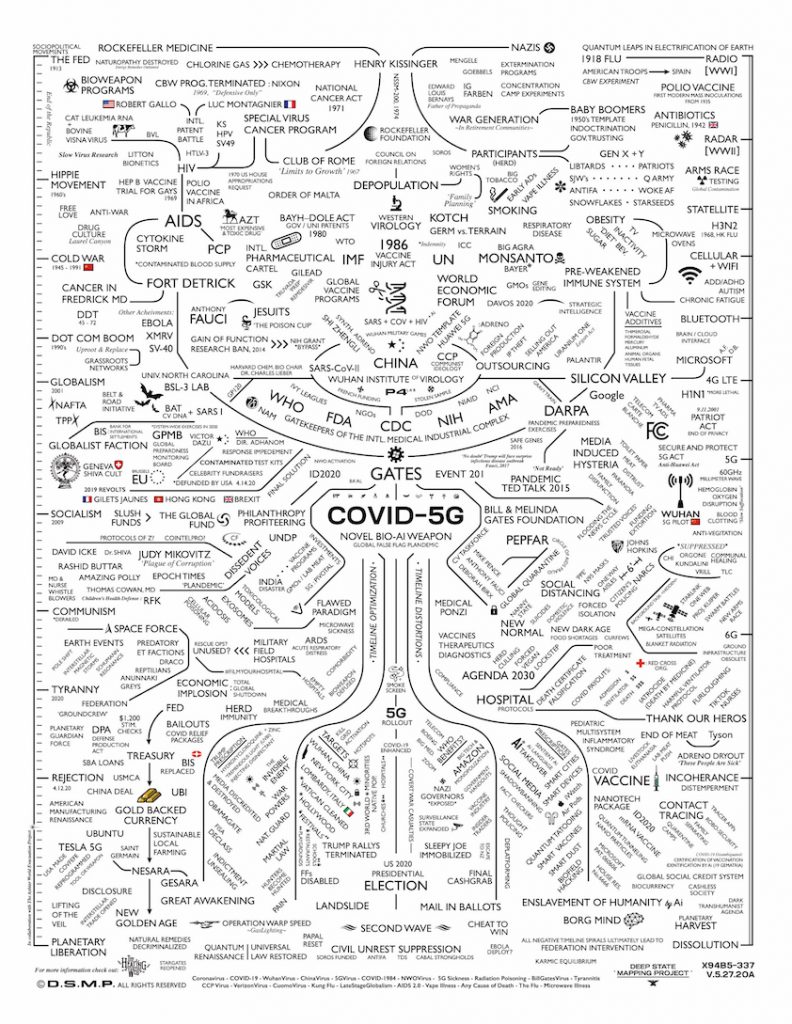 AND then we have the ANC's pet monkey window dressing for his masters.
Under his rule the white Christian and other minority groups will suffer tremendous persecution, oppression and banishment from society  in the coming year of 2021- starting with another grueling "lockdown" between September 2020 and February 2021.He also will be responsible for bringing in the 666 Microchip and "Covi" card into South Africa- with which you cannot buy, sell, transfer money, enter any public place, move between cities. travel etc as being prophesized in the books of  Mark. 13:3-13; Luk. 21:7-19, Mark. 13:14-23; Luk. 21:20-24- prophecies in  the Book of John chapter 16 Vers 2 –  and the Book of Revelations verse Chapter 13 – 16.  Ramaphosa, the filthy lying media and the ANC "Command Council" in co-operation with sinister forces and ALL your political parties – are busy awaiting their new "king" to be coronated. Then will follow the coming of the Son of Man as been prophesized in Mark. 13:24-27 and  Luk. 21:25-28. Therefore does the term "Corona" plays such an important role in their plan- as the term "Corona" means "Crown, King, Head, ruler." This term was specifically chosen to be the key word for a global unity of all governments .
Click on the link below and see how your government and their media are taking you for a fool with "new" Covid cases
https://www.facebook.com/gerhardus.durand.7/videos/348445996554819/?t=14
We implore readers to prepare to leave the cities and towns. You have FIVE (5) months to prepare and get our of the cities- as you will literally be marked, tagged. controlled , incarcerated and destroyed in these places. We are the watchers- we know what is about to happen. If you still believe their obvious lies of "Covid 19″ viruses and Main Stream Media deception about "infections" and "deaths" – you are in for a very hard and troublesome period the next 7 years indeed. The Word of Yahwe and the prophecies already warned you about it. The prophets will go out one more time now and warn you again to repent your ways, turn back to Him, get out of the cities en go praise and worship YAHWE in the mountains where you will await the coming of the Real King and Conqueror…our Lord Yehashua. 
A SIMPLE QUESTION TO

SIYA KOLIS

I

: YOU ARE BLACK, YOUR WIFE IS WHITE…AND YOUR CHILDREN ARE COLORED. WHICH LIFE DOES NOW MATTER?
BUT then again  "Back Lives Matter" being another George Soros little side-show we quietly wonder how much were siphoned from the George Soros Open Foundation's bank account into the accounts of this bunch of pathetic sell-outs to go "bent a knee" a bit  before the god BAAL? Every man has a price eh Francois, John, Makhaya and the rest of the bunch of back stabbers? Times are hard y'know- with the "lockdown" an' all that- and it appears if the "wannabe's" and  old "has beens" is a bit low on the cash flow as well.
The real reason for "Social Distancing" ....
Corona maakt comeback: bijna 1000 nieuwe gevallen in een week
They are preparing you for the "Second Wave…"
SOUTH AFRICA now turned into a monkey state- the biggest open air circus in the world run by the highest paid clowns. While about each and every State Department is falling into disarray- these circus inhabitants are totally ignorant about the true state of affairs. They are still playing their evil little  "Covid" game tossing their "lockdown" dice month after month. And the clowns are getting more erratic by the day- lead by a brutal and dangerous psychopathic pied piper who in turn  is following orders from a decrepit old "has been" mafia  dinosaur who escaped through a crack in the Bermuda by accident. The mongrels in the ANC cage are getting more and more mentally disturbed the longer the "lockdown"continuous and lunacy are becoming a natural disorder among the brood. More insane laws and behavior are becoming noticeable even among their own despicable "security" guards. For instance there was a direct court order declaring this whole so-called "level 3 & 4" lockdown unconstitutional and nil and void– yet this mangy Lethuli-House conspirators and their vile media  vultures did not peep a sound about it and neither paid any attention to it- but blissfully proceed with their destructive little illegal game of "lockdown" theatricals by farting out one ban after the other- fear mongering , threatening and arresting  the innocent populace who only want to go on with their normal lives. And the buffoons in uniform also are some of the most daft imbeciles in the school of idiocracy it appears.
For instance : When Andries Hennop, 42, from Krugersdorp, was driving home on Friday May 22, he did not expect to spend a few hours behind bars for having cigarettes in his car. "I was driving from work at the time. I was stopped at a roadblock along Hendrik Potgieter Road, near the Hillfox centre [in Roodepoort], and police asked whether they can look inside my car," he said. The (Johannesburg Metropolitan Monkey Department) officer who arrested me told me I was arrested because I was not allowed to have 'closed-carton cigarettes'. He said if the cartons' [packaging] had been open, I would be fine." Hennop said the police monkey told him he was being arrested for having cigarettes under lockdown. "There was no discussion of when I bought them, and why I had these cigarettes with me." After police monkey processed his firearm at the scene, Hennop was driven in the back of a police van while another police monkey drove his car to the Honeydew police station. Now this stupid and illegal act of lunacy  is in direct contravention of the High Court Order by judge Davis that the police monkeys have NO powers to arrest you for having cigarettes, not wearing a mask- jogging…go to the beach- or taking your dog for a walk- something that normally forms part of our everyday life.
But this is only ONE incident of many that substantiate the fact that the clowns in control have no clue how to run a country and totally lost all control over rationality – but instead of admitting they are totally incompetent- and  do the honorable thing by  handing power to more capable people- they rather'd  vent their frustration against the innocent public in a show of defiance mixed with misplaced bravado and arrogance. And then we have the never ending battle around  Booze and tobacco which appears to be one of the more important issues to the "Corona" gang than the  economic melt down, the terrible state the country finds itself in,  the high crime rate, spike in gruesome farm murders, child abductions, cash heists, armed robberies, spike in rape cases, open corruption and astronomical looting going around. NO- "Covid" and stealing more "relief funds" , tobacco and booze became the only main attractions for the ANC mongrels. Major role-players in the country's hospitality industry have joined hands to plead with government to reopen the economy as thousands of jobs are at risk and businesses close down. Already, about 400 000 jobs have been lost in the tourism industry since the national lock-down came into effect in late March. The sector is reportedly losing R750 million in revenue a day. Some tourism establishments have closed down for good, while others have had to let thousands of staff go during the past four months due to the hoax "Covid-19 " coronavirus  and the national lock-down. Every f*ck-up of the ANC now are conveniently blamed on the "Covid" phenomena. While the ANC caders steal themselves rich- ordinary people looses their jobs and their income.
Loans, Loans, Loans we cannot repay..
They have become a very sick and deranged mob indeed. Have we reached a state of tyranny disguised as a "democracy? " We are ordered around like sheep. When we try legal resistance it's met with disdain and violence. How much more  can the people of South Africa  take? Most people definitely don't want violence, as many innocent people will get hurt but yes, do we still have legal options left? While a whole country is suffering and people are busy suffering from poverty and hunger the ANC mass murderers are raking in billions for themselves through loans and donations. After the 500 BILLION rand loan from China disappeared into the Teflon lined pockets of the ANC- another loan found it's way to the ever greedy pockets. The  African Development Bank has approved a five billion rand loan to the South African government to help fight COVID-9 orchestrated " pandemic " and to mitigate its economic and social impact. Also the International Monetary Fund (IMF) has approved a request from South Africa for emergency financial support under the Rapid Financing Instrument (RFI) for an amount of $4.3 billion (R70.6 billion) to help mitigate the adverse social and economic impact of the Covid-19 "pandemic." We suspect this also will "disappear" into the ANC pockets while more and more people will suffer in miserable conditions in squatter camps and elsewhere.They only are interested in making BIG money- even out of a supposed to be "disaster.
Take for instance that Nappyhead old woman that is always on the "ban" wagon- Dhlamini-Zuma:
Nkosazana Dlamini-Zuma Net worth
Steal, steal steal from those that cannot afford
https://www.facebook.com/carlos.herckenrath/videos/10157540880518527/?t=10
A Facebook member- Justine Bishop wrote:
" Yesterday I saw that a Facebook friend of mine updated his status. He was selling his drum set – for probably less than a tenth of what it is really worth. Last week, another muso friend held a virtual auction on Whatsapp – selling some kitchen appliances, clothes, and a prized CD collection. Her rent was overdue. Her fridge was bare. She has not been able to work since end-March and has not received a cent form the supposed relief fund. The hospitality sector was one of the first to close when lockdown was announced back in March and it will be one of the last to fully reopen. Pubs are closed, live music venues have shut their doors, theatres are on the brink of bankruptcy. SA Music is dying a very slow and very, very painful death. Music, like sport, is something that has always been able to unite South Africans. We download our favorite tracks onto our mobile devices, attend Splashy Fen, Oppikoppi and Rocking the Daisies and fill the seats of the country's many venues. No, however, our hands are tied and there is very little we can do to save the voices and instrumentalists (and tech crews of course) behind our favorite songs. The powers that be need to be held accountable. Why hasn't the relief intended for these guys and girls reached them? They have written the words and melodies to our favorite songs. They are the creative ingenuity behind our most beloved tracks. We need to unite and fight for them, before they fall silent forever."
At this point, it's fair to say that South Africa is a total mess. Anybody who disagrees with this assertion is fooling themselves. All economic fundamentals are in terrible shape – and will likely deteriorate further under the governing African National Corona gang.  (ANC). Economic growth, foreign direct investment, consumer and business confidence, and unemployment are all in a dire state. The saddest thing is not that these fundamentals are in tatters- it's that we see a total refusal and ignorance  from the current government of chaos to pay any attention but rather opt to become part of the problem. With this bungling of the economy under the ANC miscreants, I see this country not being fixed, and the situation getting worse for at least the next two decades. I say the next two decades because, after Ramamparra, it's the notorious David Mabuza – corrupt and unreliable  mobster himself who we already know will be a disaster – and seems to be getting along very well with Julius Malema – that Little Red Riding WOLF of the Economic Freedom Fighters (EFF). The EFF already has a huge influence in the ANC. We saw it pressuring the ANC to remove Zuma, and also pressuring it to adopt land expropriation without compensation.
AFTER years of political analyses  I sort of can fairly accurate unravel what the Kazarian demons are planning- and tend to look beyond what is the obvious- to this that is NOT so obvious. What my own personal analyses predicts is that the British masters of destruction are planning and grooming a presidential future for Julius Malema– horrifying as it may sound. Remember- the EFF is out and out a British M5/ M16 creation- with benefactors such as Nathan Kirsch as one of the initial money shooters to start the EFF. Both the ANC and EFF are British controlled and bank-rolled troll factories. Both have the same objective: To destroy South Africa economically for the big British "reset" which would place the whole country and all it's assets firmly in the hands of London. Then also followed a series of secret meetings and induction appearances by Malema to the British establishment as well as "information" sessions between Malema and his handler Robin Renwick– a sworn enemy of the white Afrikaner and historical figure in transferring the country into communist hands – and up to today the British Secret Service still are funneling millions of pounds to the EFF though secret "slush" funds. Britain still is going to play a major role in the total destruction of South Africa- and as the ANC's own tarnished image will become more and more evident and their support starts to dwindle- the EFF will become a stronger force and more prominent role player in the already chaotic South African political landscape.
With the (deliberate) destruction of "Covid 19" and the continuous "lockdown" it becomes evidently clear that the ANC is on it's last legs and soon will have to abdicate power to….yea you guessed it- the EFF!! For this reason Ramaphosa cares a hoot about the country, – or how many votes they will assemble in any following election/s for that matter.  His role as final destroyer only requires from him to bring down the economy and destroy the country as a whole. That is why Ramaphosa recklessly are taking up loan after loan which he bloody well know will not be paid back. This forms part to choke the country financially. Add to that his deliberate destruction of most small and middle class businesses through his evil "lockdown"– and he is fast on his way breaking the spine of South Africa's industrial power. As he progresses towards a total economic implosion Malema will forge a united front based on all the ANC's "losses"– thus just transferring power from the ANC to the EFF. Both he and Ramaphosa knows this as they belongs to the same masters and also receive their instructions from the same dark Sith lords. Malema keeps his distance at the moment- as being instructed by the "masters" while Ramaphosa must finalize his own act. After the transition took place Ramaphosa ( if he is still around middle earth by that time) will "quietly" disappear" from the political scene and go enjoy his own spoils of the war he was greatly responsible for.  Malema- who concentrates on picking up all the disgruntled ANC voters and especially the young jobless and poor black masses left in the financial destert by this "lockdown" – quickly moves in to fill the void left by the ANC by raking in all the political "homeless" blacks- thus making sure the majority vote in the next elections still stays in British hands.
Some South Africans see the disaster approaching. They are packing their bags and leaving the country to emigrate overseas. Two of my colleagues left the country recently. Another gentleman told me that almost 10 of the people he knows have moved overseas over the past few years. And there's another colleague of mine who plans to leave. These people, who are leaving, are being rational and are doing what is best for themselves and their children's future. All signs indicate that, under the ANC, we are on the path to brutal and uncontrolled enforced socialism if anything we can take a leaf out of their "lockdown" fiasco– an economic system that has always caused havoc and poverty in human history. The system is not as yet fully implemented in South Africa- and already we are on the verge of a total economic collapse under the ANC corruption and mismanagement. How much worse does Ramaphosa plan to destroy the country further?  I freeze to even try to guess. Across the country people of all races now are starting to revolt against the ANC dictatorship. The ANC dregs know their time is limited and they probably will loose power in the next elections. For this reason they now are hell-bent in looting as much as they can . The longer they can stay in power by this illegal "lockdown"– the more can they loot. That is why the pig boss keep on "extending" the lockdown." The fast-paced decline of the country that began under Jacob Zuma is continuing – and it seems there's no return to better economic times – at least not in the foreseeable future. We hoped Ramaphosa would stop and reverse this march to stalinism. How wrong we were.
WELL– This is it folks! White Nation is about to close shop soon and we -from our side- wish all South Africans the best of luck. There are some dire trouble times ahead- a brewing civil unrest at the moment- and a civil war coming soon. Never in the post British era did something like this happen in South Africa- but thanks to the mainly white liberals it is happening right now where a whole country is at war against it's supposedly "government." We must firstly thank all the white sellout  liberals such as Max DuPreez, Piet Croucamp, FW DE Klerk, Roelf Meyer, Dawie De Villiers, Neil Barnard, Pik Botha, Piet Koornhof, Harry Oppenheimer, Anton Rupert, Nicky Oppenheimer, Melanie Verwoerd, Helen Zille, Johan Rupert, Koos Bekker, Tienie Groenewald, Raymond Ackerman and many other despicable white corporate devils such as Landrover, Pick*Pay, SASOL, FNB, Standard Bank and white skins from the sport establishment for supporting and handing the country on a platter to this wretched ANC criminals-  secondly thank all those black ANC, EFF, BLF and AGANG  "voters" that kept them in power out of sheer anti-white , anti-minority racism this past 25 years- and lastly but most importantly- to the South African Network 24 media, Gupta Media and Soros Media for keeping the fake propaganda news alive with all your pro-communist anti-white misinformation campaigns and helping to keep the "Covid" farce going.
And this is going to the Francois Pienaar, John Smith, Hershell Gibbs, Jaquess Paul, Greame Smith  et al BLM knee-bending fraternity as well.  You and your fake editors and correspondents are disgusting blood sucking monsters which prey on the blood of innocent people for your own selfish gain. You kept racism alive. YOU are the instigators of this human suffering and this coming apocalypse. How you lot of devil's concubines in that media houses will go home with straight faces and explain to your own families that YOU were part of the reason why some of them will die in the streets we do not know.But being heartless monsters and pathological lairs by trade we expect that it should not be too difficult for you as well. We note that every Jackrabbit and vulture now are cashing in on this "Covid" scheme…newspapers, cellphone companies, Big Business- all keeping that Covid "infections " and "death rates" "up there" to make even MORE money out of this global scam. You REALLY must think all of us were born in a zoo and do not see what your corrupt "government" and you  lot of con artists are up to …now don't you?
EPILOGUE
THERE will come a day when we see armed soldiers , police and security forces patrolling our neighborhoods- enforcing a psychopathic regime's will and orders onto us. We will ask the people of this land what have they done? There will come a time when psychopaths in co-ordination with the current communist rulers will enforce perfectly healthy people to take multiple vaccines against a fictitious "virus"– so they can become sick and be controlled by 5G Nanno technology. We will ask the people of this land what have they done? There will come a time that we all will be forced into our homes- locked up for months on end without an income because the dictators in charge will tell us it is for our "own good." We will ask the people of this land what have they done? There will come a time when we will be forced to carry a "health " card to proof we are indeed  "healthy" and without which we will not be able to travel by car, train or plane, enter malls, shops, public places, visit recreational areas, visit family members, restaurants- even go to the beach.  We will ask the people of this land what have they done? There comes a time when they will force us to take an  ID chip to verify we are "credible" to purchase goods , travel, transfer money, visit places and purchase necessary and essential goods such as medicine , visiting your doctor, be admitted to hospital,  even paying for services such as  your electricity, drivers license and social commitments. Without a good government "credit rating " we will not be able to do any of this. They will prompt us to supply our "Covid" clearance number to qualify. They will now fully control us. And without it we will struggle to survive- and eventually slowly perish. We will not even be able to leave our town or city boundaries in search for a better tomorrow. We will ask the people of this land what have they done?  There will come a time when your neighbor- even your beloved family member- instigated and paid by the State will become your worst enemy. We will ask the people of this land what have they done? There will come a time when we will be severely persecuted and prosecuted because of our religion. We will ask the people of this land what have they done?
CYRIL RAMAPHOSA– under pressure from the DA and VF+- this week VERY reluctantly  and against his will- chirped that farm murders now suddenly  is a "priority"  in SA. But Cyril also denied in the face of the international world  that farm murders take place in South Africa. Now how can he "prioritize" something he himself denies? This again places the Squirrel into the pathological lair category who will tell you anything you want to know- but not what you are supposed to know. Meanwhile in the land where there is supposed to be  no farm murders taking place- murders on farmers are escalating. Just last week the bodies of Danie Brand (83) and his wife Breggie (73) have been found after they were attacked in their home and kidnapped along with their daughter Elzabie (54) on Sunday 26 July 2020, in the Magogong agricultural area, near Hartswater, in the Northern Cape province of South Africa. The body of Elzabie, who was visiting her parents from Johannesburg, was discovered on Monday 27 July 2020, in a field in the Takaneng Village, in Taung, in North West province, after an extensive search. The arrested BLACK attackers- young scum of 18, 19 an 20-  pointed out the location of the bodies of the Brand couple to the police on Tuesday 28 July 2020. The elderly couple had been left in the dense bush. They had been beaten to death, but what all transpired during this horrific attack is as yet not clear. For those "knee benders " Francoins Pienaar, AB De Villiers, John Smith et al- you are bending your useless knees in the blood of each of this murdered white farmers who supply YOUR "healthy" food you get so easily from your sponsors too.  Was it three white youths that brutally murdered three elderly black people- the whole world would have been on fire.
There will come a time when there will be much lesser food supplies than people in this land and only the super rich will be able to afford it- a time when people will act like wild uncivilized animals and rob stores, loot shops, break into residential homes and murder people for the price of a bread. We will ask the people of this land what have they done? There will come a time when "they" will control all our power supplies, our water supplies and our food supplies. There will come a time when people will be arrested for mediocre trespasses, locked up on bogus charges and assumptions- sent to prison "quarantine" camps and left to starve.  Again we will ask the people of this land what have they done? There will come a time that we will be controlled, monitored, spied upon , evaluated and regulated by robots, drones, 5 G towers and our cellphone apps and culled  like sheep. Step out of line and their 5G technology, their satellites, street cameras and drones will single us out, hunt us- and incarcerate us. We will as always shift the blame onto others, turn to our fellow citizens , blame them for our predicament and ask the people of this land what have they done? There will come a time when all of our rights and privileges will be taken away – a time that we will not even be able to vote for our freedom anymore- but all of us will be forced to accept one world government, belong to one world religion- using a one world currency- and obey a one world ruler. It is then that we will have to go look in the mirror and ask OURSELVES what have WE done to allow things to deteriorate  that far? And all this is about to happen in the very near future. Already it is time to turn around to your neighbor and start asking that question- What have WE done?
BUT the answers to all this questions we will not find among  the people of this land. The answers to those questions we can only find within ourselves. We are the ones responsible for things to deteriorate this far. WE are the ones allowing a very sick regime to impose rules and regulations that is against the natural order of human freedom. WE are the ones who follow those inhuman rules and regulations sheepishly. We follow it because we have become slaves in a system where you are forced to obey without question. We were conditioned to "trust" a government that has no intention of protecting our best interests but their own. WE are the ones that although we KNOW what is happening is wrong- we still obey and wear masks, sanitize our hands, keep our distances from others, spread the lie on social media- and allow them to lock us up like animals just because the "government" instructed us to do so without question. WE are the ones becoming complacent and without the will to rebel against this direct onslaught of our freedom. WE  are the ones that recklessly discard and treat every warning and every sign as a "conspiracy theory" simply because we became arrogant , ignorant and careless in our own created bubbles of "safety" and our misplaced hopes and trust in a government , a fake media and constitution we think will warn and protect us.
We read about the multiple companies which are now forced to close down, the millions of poor people now sitting without jobs and an income with empty food cupboards at home, we read about whole families devastated by this government's  rediculous and murderous induced "lock-down"– we hear the hunger cries of innocent babies around us- but we say "Hey…luckily it's not our babies." We read how this ugly power crazy and corrupt kleptocracy regime plunders our country's coffers, enriching themselves on "Covid" tenders, how billions of rands disappear into their lined pockets  here and are wasted on lucrative spending sprees there- yet we only fret and fume on social sites about it. We see how our human rights and freedom are being trampled upon, treated with discontent  and carved away piece by piece by insane "bans" and regulations- yet we do not resit- we sheepishly obey.  We hear these government Hyenas lie to us every day, punish us with all kinds of "laws", insult , belittle and dehumanize us- how they snarl at  us, scoff at us, intimidate us, threaten to disown us, their security forces abuse us, kill us, how they plan to  steal our pensions, our property-  and blame us for their own incompetent mismanagement- yet we stay docile. We allow 1000 utterly corrupt political criminals to destroy our country, our whole livelihoods, our social existence and our children s' future. Yet we as 50 million suffering people do NOTHING to stop them.
. WE are the ones that lost our patriotic spirit and submitted to the oppression of the evil  rulers and become a nation of cowards who displays a shameful lack of courage  to take a stand to protect our freedom and that of our children. We see these things come about and fall into place- yet we are reluctant to stand up and resist it. Through our own reluctance to act upon this regime politicians and  tollerate their  atrocities, lies, deception, corruption  and human rights abuses  committed against us we have forsaken our children- allowing the powers to be to cultivate their next generation of mindless controllable slaves out of our own flesh and blood. We are the ones signing away the freedom and future of our children to become slaves for the "new normal. " We can quickly unite and fight against the tobacco ban, the liquor ban, the BLM knee bending hysteria- but we cannot unite to fight against the worst abomination of all- this current  government's unjust onslaught against our freedom and that of our children. Many a time we read with pride about the bravery of OUR ancestors- how they fought and died to ensure a better future for our generation. Sadly the only legacy we as a generation will leave our children is one of cowardice that threw them to the wolves. There will be no pride they will be talking about when referring to their ancestors – only shame. Life is all about choices- and we are making the wrong choices presently that in the end- will have dire consequences for our descendants.  WE are and will be  the ones to blame. History will judge us by that.
We many a time advised people to get out of the cities as there is going to be hell to pay in towns and cities around September 2020 to February 2021. The ticking time bomb the ANC created is about to explode and the country will be at war against a bunch of ANC communist klaptomaniac rulers that does not give a hoot about the people anymore. Through their fear mongering, lies, threats, bans, lockdowns, police brutality, army invasions and media deception they try to cling  to power as long as they can- even commit murder. They de facto rule illegally since the last election as gross fraud was being played. Yet they stuck to their seats dishonorably and did not declare the election unfair. They impose an illegal "lockdown" and against a High Court Order still impose more brutal "bans." They lied to the populace time and again. The ANC have done a great injustice against the people of South Africa and especially against the white remnants of Israel- the Boers. The wrath of Ya*we is against them- and Ramaphosa will not complete his brutal reign. His reign will end the way he lived- violently if he does not turn from his evil ways. He already received a personal warning from the prophets. Whether he will adhere to that warning is yet to be seen. The ANC will be exposed and shamed in front  the world for what they are- a bunch of communist lairs and murderers. Their evil past will be told to the world. We at White Nation will greet you soon. Maybe another one or two articles then we will halt our operations. This also will be my personal last message to all our readers. No earthly power instructed or forced us to stop. It was a decision taken by a Higher Power.
We wish all our readers to be strong and fight against the powers that wants to destroy you. Do not give up.Fight against the ANC communist take over and capture of your country. It is YOUR land and that of your children. Ramaphosa and the ANC are the real  the alien infiltrators. THEY are the ones that rule by deception.THEY are the ones destroying your country and the inheritance of your children. THEY are the ones creating division among you. THEY are the ones oppressing you and impoverish you while they enrich themselves. . THEY are the ones robbing you blind. THEY are the ones killing you- and they exploit the "Covid-19" agenda to do you all this injustice.   Rid yourself of their curse. Resist them, throw away your slave masks, open your businesses, disregard their "rules" and "regulations" with the disrespect it deserves. Take back your land.  Prepare yourself- for the onslaught will be severe. AS for our international friends: Please pray for the white people of South Africa- for they now will enter the furnace of tribulation and will depend on your prayers to carry them through this terrible ordeal. Thank You for all your support through all the years.Now is the time of the prophets to deliver their final warning to repent. Be wise and HEED their warning.
God Bless U all
Ed- White Nation Network.
SOURCE:
White Nation Network
WHITE NATION– WE DO NOT HATE WHITE LIBERALS– WE SIMPLY DESPISE THE FILTH!!
C'MON- SHARE OUR LINK