Do you have news to tell us? Send your e.mails with news and inquiries to: w.nation@mail.com
Register with us for free to follow our news on the right-hand tab
Article compiled and posted by: White Nation correspondent Pretoria  September 02 2020
ALSO VISIT:
Facebook "Factcheckers bought and paid for by the Bill &Melinda Gates Foundation
Irish-based ROQU group launches world first health passport digital platform to support increased global covid 19 testing
SOUTH AFRICA– THE  PIRATE's REALM DOWN SOUTH
SATURDAY– August 29 2020 was a day we saw a whole country deciding to take a stance against it's corrupt rulers. Across country thousands of protesters from different regions took to the streets in Pretoria and Cape Town to tell the corrupt rulers in the ANC that the people of the country had about enough of their despicable and  authoritarian rule and it's time to either do what they are appointed for- in other words to govern- or take their bags and go.
UP-RISE OF THE PEOPLE
The people of South Africa reached a point where they unanimously united among racial , ethical and political lines and decided to take up the gauntlet the ANC has thrown to them this past 25 years of mismanagement and especially this past 6 months of brutal oppression and negligence- and force down the will of the people. Either the ANC get their ducks in a row and obey the will of the people  – or face civil disobedience and a possible civil war between the people and the corrupt ruling "elite." This resistance to the inhuman  treatment the innocent citizens of South Africa had to endure was simmering for the past year since April  when the tyrants in the so-called ANC " Corona Council " took over control of the country and started to oppress and enslave the masses with their autocracy under the veil of an alleged "Corona" virus "pandemic." 
ON Saturday August 29 the whole country started to stand up against this brutal tyranny from not only the current ruling regime in South Africa- but from the tyrant governments across the world and their "Deep State" corporate controllers that simply cannot leave s as normal people alone to live our lives- but constantly are busy meddling in our affairs and on a continuous basis wants to "control" us.
CAN WE ASK THE BLF AND BLM TO ALSO GO APE ABOUT THIS?
In South Africa literally thousands of people took to the streets in major cities like Pretoria, Cape Town ,Port Elizabeth and elsewhere to picket against farm murders, the brutal oppression from the ANC regime, gender violence and to air their discontent with the corrupt Ramaphosa regime. People are not reluctant to take more of the the brutal "lockdowns,"   poison vaccines, slave masks  and 5G "control" agendas Ramaphosa and the rest of the demonic international corporate ilk wants to further impose on them. THOUSANDS  of bikers also took to the streets on Saturday in support of the ongoing brutal farm murders in South Africa .
Tens of thousands of motorcycle riders took part in a protest against the country's gruesome farm murders on Saturday. In Cape Town, an attempt by motorcyclists to deliver a petition to the parliament building led to clashes between police and protesters, with a black officer assaulting a white motorcyclist and another drawing his gun on an unarmed protestor. Long motorcycle processions converged on most of South Africa's major cities, including Pretoria, Cape Town, Port Elizabeth, Bloemfontein, Kimberley, Harrismith and Welkom. Motorcyclists, often in couples with both husband and wife, carried white crosses and placards. The two issues being protested against were farm murders and antiwhite racism from the ANC regime. At the Union Buildings in Pretoria, the motorcyclists were forbidden by police to enter the lawns below the seat of government, a highly unusual measure as protests are often held on the lawns. However, the motorcyclists fastened white crosses against the fence around the lawns and held mass prayers in both English and Afrikaans on the spot.
According to statistics from toll gates on the motorways, up to 41 000 motorcycles passed the gates on their way to Pretoria.
In Cape Town, police became aggressive when motorcyclists complained about not being able to carry a petition to the parliament building in that city. Police threw a rider off his motorcycle, used their fists against him and one black police officer even drew his gun on an unarmed motorcyclists, which led the crowd to chant "f*uck off police". (See video below for the incident.) According to statistics from toll gates on the motorways, up to 41 000 motorcycles passed the gates on their way to Pretoria.In Cape Town, police became aggressive when motorcyclists complained about not being able to carry a petition to the parliament building in that city. Police threw a rider off his motorcycle, used their fists against him and one black police officer even drew his gun on an unarmed motorcyclists, which led the crowd to chant "f*uck off police". (See video below for the incident.)
Hundreds of Bikers gather outside the Union Buildings calling for an end to farm murders in South Africa

Posted by Rekord on Saturday, August 29, 2020
2. FARM MURDERS
FARM MURDERS has been a very sensitive issue this past 25 years since the corrupt and incompetent ANC regime was handed the country on a platter by the National Party and their " Deep State" ghouls. More than 5000 mainly white and in some instances black farmers also has been brutally murdered on their farms . After numerous calls and protests for the illegal ANC despots to take action against the willful and needless murders of our food producers there is still an eerie reluctance from the communist tyrants on the issue. Ramaphosa- a lame duck "president" even denounced the fact in the face of the interanational world that farm urders istaking place in South Africa. Professor Gregory Stanton from Genocide Watch International even made the startling revelation that there is enough eveidence that the ANC tyrants themselves with their EFF lapdogs are if not direct responsible- at least behind this grotesque onslaught against the white farmers.
ANOTHER HEINOUS FARM MURDER BY BLACK THUGS ON A FAMILY:

This past year of 2020 we saw an escalation of farm attacks taking place. This past month of August alone we had numerous attacks and murders committed against our white farmers while the ANC , their oppressive "Corona Council" pundits,  police "minister" Bheki Cele and about the whole bloody police and about each and every City Council Traffic cop was chasing down "illegal" booze and cigarette dealer.
This past August alone there were an escalation in farm attacks and suburban  such as:
1. A home invasion took place on 28 August 2020, at 03:00, in Lakefield, Benoni, in the Gauteng province of South Africa. Three armed black thugs invaded a home and sexually assaulted two white  female victims and cut a male victim with razor blades in the face. The thugs  ransacked the home and fled with items including jewelry. The attack is being investigated but there is no other information available at this stage. There have been no arrests.
2. A black thug  was shot dead on a farm in Oudebrug near Potchefstroom on Friday night after he threatened the workers and then opened fire on the farmer. Hennie Niemand (32) was shot in the chest by Koane Potlaki (21), the thug, around 18:30 on Friday night after he initially approached farm workers. According to preliminary information, a single attacker overpowered a farm worker on the farm at around 18:30 on Friday. He apparently forced the farm worker to call his employer, under the pretext that he had a flat tire. Hennie Niemand was reportedly approached and the thug opened fire on him. Niemand was hit in the chest but could still fire back. The thug was sent to hell. A family member said on Facebook "The bullet went in at his chest, missed his heart and lung. He is currently stable. Still, pray for him and his family and also for his farmworkers. "Pray especially for his family who are in great trauma after the events that took place before their eyes.". According to Niemand's family member, Niemand was shot with a police officer's stolen service pistol.
3. A 33-year-old white man was shot and killed during a farm attack in Boschkop on Thursday morning. The incident happened on Mooiplaats, Korhaan Street at around 01:27, police said. "The victim was woken by four unknown suspects who were busy breaking the door open. He confronted them, but was shot through a glass door," said Boschkop police spokesperson Sergeant Yeroboam Mbatsane. "The suspects managed to gain entry and stole two cellphones before they fled. Unfortunately, the victim succumbed to his injuries." Mbatsane said the victim's wife and child were unharmed. A case of murder was opened for investigation.
4. A Wheelchair-bound white man was murdered by a black gardener his wife just picked up to work for the day. "I live with the guilt every day that I picked him up and took him to my house. If I hadn't, my husband would still be alive"- his wife said.
5. A White farmer – Andre Marais (54) from Rysmierkraal in the Northwest province- was shot 10 times by black thugs in yet another farm attack on his farm Muiskraal but he  still managed to survive.
A farmer was ambushed on his farm near Potchefstroom on Friday. The attacker shot him twice, upon which he returned fire and killed the attacker in self-defense. The deceased assailant was out on bail, armed with a stolen police service pistol, and the farmer is a witness in another case against the deceased. Why was he out on bail?

Posted by We Can Stop The Genocide on Monday, August 24, 2020
https://www.facebook.com/farmersafetysa/videos/297580855000824/?t=46
6. A farm attack took place on 30 August 2020, at 19:00 in Skeerpoort, near Hartebeespoort Dam, in the North West province of South Africa. A white woman had gone outside to check on her horses when she was overpowered and assaulted by three black thugs. The thugs then tied her up and raided her home stealing cigarettes, liquor and money. They then took her vehicle and on leaving the property smashed into a tree. They then fled further on foot. The woman only managed to free herself four hours later at 23:00. A neighbor, who heard her cries for help, called for assistance. The woman was not seriously injured but very severely traumatized. There is no other information available at this stage. Police are investigating but there have been no arrests.
7. Comrades champion Nick Bester was brutally assaulted while he was on a morning practice walk in the Magalliesberg region in Preoria. Black thugs surprised him from behind and smashed a rock against his head.
8. Glen, 63, Rafferty and his wife, Vida, 60, of Normandy near Newcastle, were shot dead along with one of their guard dogs after their assailants removed security cameras at their farmyard on Saturday night. Lourie Bosman, a leader farmer and Freedom Front Plus councilor who farms in the same area, says he believes many people who took part in the largest nationwide motorcycle march to date against farm murders were not even back home when the Rafferty couple was killed. Bosman says Rafferty was a gentle farmer with excellent human relations.
9. In the Hartebeespoort area near Pretoria there were no less than FIVE farm attacks recorded this last week of August 2020.
10 . On September 01 2020 Johan Kriek, manager of Rieks Towing Durban, was brutally murdered in his home in the early hours of this morning. His son was also stabbed in the attack but thankfully he is OK.
Tina Joemat Pietersen-

corrupt ANC cadre who was part of

Jacob Zuma's

oil scandal now deny- like

Cyril Ramaphosa

– that there is  attacks against whites.
4. THE MASS "COVID" DECEPTION- PUSHING THE AGENDA
Old communist Farts ruling South Africa
NOTICE

how devious this man is. See how he "sugarcoats" their devil's work? Read the deception: "TRACKING  Mobile App that will help "curb" the spread of the Corona virus" and " Protecting those around you.." How cleverly he plays with words. Firstly could human kind

not

curb the spread of the Corona virus in 1000 years as that is a

common cold

virus. Secondly is he playing the typical communist agenda of "check-your-mate." What he does

NOT

tell you- is that when you download this App- the criminal regime now wants

YOU

to 1) Snitch on other people to get

THEM

"tested" and vaccinated. I.o.w by snitching on them f*ck up

THEIR

lives. to promote Gates' own devious vaccination agendas. This will help these devious criminals a lot so now the populace can start doing the regime's dirty work by snitching on   millions of "possible"  ( innocent )  vaccine lab rats- and 2) By loading down the App you help them

TRACKING

you

through your cellphone with their 5G towers wherever you go! DO NOT DOWNLOAD THIS App ON YOUR PHONE!

You would either  be a class idiot or a liberal if you do.



GET OUT OF THE CITIES

boys and girls. They  are

PUSHING t

heir agenda! Suddenly Cyril wants you to pimp on others and track them down with his new toy this month – and Gates wants to come and puncture them next month after their buddies pimped them.

These bastards are evil!



BUT South Africans are not the only ones standing up against their dirty, loathsome and corrupt politicians that abuse the "Covid-19" hoax to totally oppress, impoverish, enslave and abuse their people. Across the world millions of citizens in Britain, Germany, Australia, France and elsewhere now take to the streets and demanded their constitutional rights back from this political and corporate evildoers.
3. THE WORKERS OF INCUBUS– SUPPRESSING AND ENSLAVING THE MASSES
Australia, Melbourne: WOMAN WITH NO MASK which she had a medical exemption for!UPDATE: According to Ch9 News in Melbourne tonight, the fine has since been waived due to the medical exemption which has been proven.SPEAK OUT! SAY NO TO TYRANNYNo medical certificate is required if you can't wear a mask for a medical condition.VICTORIA GOVERNMENT LINK: https://www.dhhs.vic.gov.au/face-coverings-covid-19#exceptions-for-not-wearing-a-face-coveringWATCH START HERE: video taken from apartment https://www.facebook.com/564317456/posts/10158567624177457/?d=nThis is all over a mask. A mask.

Posted by Kirra Tara on Monday, August 10, 2020
THIS is your "New Normal"- brutal police enforcement if their "Covid 19" agenda
Geänderter Blickwinkel

Posted by Harald Steger on Monday, August 31, 2020
Posted by Zoe Lee on Tuesday, September 1, 2020
Luister gerus die dr praat waar

Posted by Wesselina Wessie on Wednesday, September 2, 2020
Again- look and learn what your local governments have in store for you if you "step out of line" under their "New Normal" dictatorships
I have come across some inside information from an ex-politician from Holland, which I 'assume' is rather accurate. The severe, stark and dire news is :-
There are 'strict' orders from the deep state to fully 'militarize' and lock down most of the leading countries in the world. This is to commence on 11 Sept 2020 and/or 18 Sept 2020.  This will start in Germany and move on swiftly to other nations such as Spain, Italy, France, Canada, UK etc.  This lock-down under martial law must remain in force for at least six months, Sept 2020 to March 2021. Please do read this entire post :
"There are protests scheduled in Berlin, Germany and in many other countries too, today 29 Aug 2020. We do not know the outcome of these protests but it may well really piss them off and prompt martial law in a haste to oversee their nefarious agenda. The army and the military has been mentioned in the MSM recently over the past few weeks in all the above countries (and that includes US) and amid all threats of food shortages, food rations, electricity cuts, water rations etc. Please remember they are planning to release anthrax as well in Sept as a biochemical terror.
As you are all aware, there is continual mass exposure about the NWO agenda. They will most likely execute martial law (in addition to the power, and all sorts of weapons they have) to oversee their agenda. If not, they stand to lose their total control and grip over the entire world as all the citizens in the world do want total change, freedom and justice against them.  The military presence, interventions and the check-points will be in place. This is the NWO one world, one government one military – corporate mercenary army project to take-over, to control and to enforce their vaccination and chip agenda. The vaccines are ready. Victoria City, Australia has been the testing ground, the guinea pigs for the NWO takeover agenda."
Because of the mass resistance of the people against their brutal and totalitarian abuse of the rights of the people  – the ANC communist despots find themselves in a terrible battle to survive- not only from the people now standing up against their tyranny-
Something fishy is going on- but we already have pointed out that the ANC will cease to exist in 2022 to be replaced by another set of weird rulers.
BECOME FREE- STAND UP and throw away that mask!!!!
Are We Going Back… Or Nah? Listen & Decide.

Posted by An0maly on Monday, August 24, 2020
4. WAR AGAINST THE PEOPLE- THE "COVID" AGENDA 21
THE onslaught against the conservative white is escalating as well – with all the liberal demons now converging to stop all white conservatives from  telling the truth behind this evil agendas. We know for a fact that there IS no "Covid-19" virus and as we already pointed out in previous articles- is Covid 19 nothing else than a global mass genocide agenda to cull the "useless eaters."
COVID -19- NO "pandemic" or virus- but secret code which means:
CO- (Control)
V – (Vaccinations)
I- (Injections)
D- ( Depopulation)
19 ( 2019 launch year)- in other words "Covid -19" stands for WORLD DEPOPULATION by means of VACCINES agenda. Do not let politicians in your governments and Main Stream Media ghouls fool you anymore. They all are part of this demonic plan to exterminate 1/4 of the world's population.
5. ZUCKERBERG's FACEBOOK & CO PLAYING NICELY ALONG TO SILENCE THE LAMBS
On social platforms such as the dreaded Facebook also are they now clamping down on any reporting about "Covid -19"– or for that matter any negative reporting about ANIFA, BLM and G-d knows what else demonic organization they are funding. The very psychopathic left is trying their utmost to kill the messengers. They do not want the truth to be told.
That ever present "Community standards" which these ghoulish "administrators" hide all their racist and double standards behind now will escalate into a much more expanded and more devious way to have a " go" at conservative truth. You are getting "banned" for up to 30 days even for calling a liberal twat any "derrogative "name. Then also are the villainous ANC communist rats busy preparing an information act that will totally suppress any posting on the net which by chance MAY reveal their devious agendas. SO– all in all is there a massive info war launched against the conservative white voice world-wide. And especially the South African Facebook trash factory is totally insane with bans. They are really very insecure power mad psychopaths. One wonders where the ANC crime syndicate scraped this lot of leftist psychotic and childish neurotics from to act as "administrators?"
Do you now get the "bigger" picture what is going on in the leftist distorted mind? And this freaks of nature wants to "control" you! Can you understand why the world since March 2020 was thrown into total CHAOS? Do you now realize why "they" intend to massacre 1/4 of the world's population?
6. EPILOGUE
The war against the free and right-minded population across the world is intensifying.  Through brutal tyranny they manipulate our freedom of speech, freedom of choice, freedom of movement, freedom and right to determine our own futures and  freedom if earning a living. The demonic leftist Archfiends in our governments such as Angela Merkel, Cyril Ramaphosa, Scott Morrison, Emmanual Macron,  Justin Trudeau, Xi Jinping, Nicola Ferguson Sturgeon ,  Boris Johnson and many other  charlatans of Satan are deliberately throwing us as normal citizens to the wolves of the "New World Order" control  freaks such as the Rothschilds, Gates, Zuckerbergs, Rockefellers, Warburgs, Oppenheimers, Buffets, Soros and G-d knows who else that deem themselves the "elite" and only ones that have the right to decide who lives and who will be destroyed. THEY are the ones behind this very destructive and utterly perverse "Covid-19" agenda. For years they have been manipulating our governments, our economies, our food, energy and water supplies and our social lives. For years they have enslaved us through inhuman taxes they imposed through their political concubines.
These parasitic leeches have been sucking our lifeblood since the beginning of the industrial revolution. They have been oppressing our nations, assassinating our good leaders and enslaved our free nations- and now they use all these demonic powers to enforce a One World Government where only they will be the supreme rulers and we- we will be the slaves vaccinated with toxic poisons that will force us to obey every command they gave through their 5G control towers and satellites- or perish. They are the ones behind the destruction of our economies this past year, they are the ones controlling your governments to abuse, insult, enslave, assault, incarcerate you and force you to wear a mask. They are the omen behind the mask. They are the wicked incubus behind "Covid-19" and the destruction of your country.
How effective and how long they will be able to rip away your freedom on this world will be determined just how long YOU will tollerate and allow their beastly rule. How much they will be able to destroy your countries will be determined for how long you will allow them to divide you as a nation along political, race and religious lines. How long they still will enforce their "Lockdowns" on you will be determined how long you will be their willing and obedient slaves to their oppressive "laws" and "bans." How many of you are going to be vaccinated by psychopaths such as Bill Gates  will be determent how much longer YOU are going to be complacent followers of their media lies, deception and fear mongering. How far they are going to push your countries into poverty will be determent how much longer are you going to tollerate the dirty politicians in your governments to rule you, decide your future- and leech off your blood and sweat while you will suffer indignation, poverty and starvation.  YOU have the power because you are many. You have the strength because you are the majority.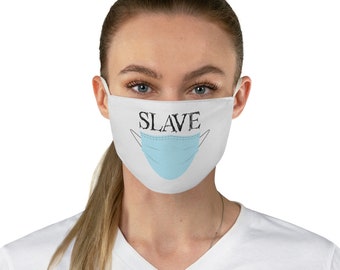 ALTHOUGH a High Court ruling in South Africa   dismissed this "Lockdown" as unconstitutional- including  face mask wearing nonsense-  these government apes relentlessly pursue their illegal persecution of innocent people.
The day you walk around your towns and streets without wearing a mask will be the day you have won your freedom back. As long as you still wear a"  mandatory" mask , cleanse yourself like a dirty infected animal each time you walk into a shop and adhere to their "social distancing" social destructive measures you still are a captured slave to their filthy dehumanizing  demands- for all these abusive requirements and regulations this "Covid-19" agenda brought about is to divide, dehumanize  you and belittle you. South Africa- STAND UP-UNITE as a nation against the ANC/EFF/Union  fascism and  break the chains of their "Covid-19" captivity. Rise up and denounce their power over you. Disregard their "laws" and "bans" and take action against their abusive security forces on the ground. Deny them access to your social lives. Disregard the fake propaganda from their news networks.  Root out all the liberal traitors, snitches  and sell-outs in your midst. Go on mass actions and let this evil powers take note that you are no more willing to be treated as their subservient cattle to be vaccinated, tagged, chipped , controlled and herded to the abattoirs of their "New World Order" butchers.  Remember- YOUR actions today will determine the South Africa YOUR children will inhered tomorrow- whether free people of South Africa- or enslaved chattels to the rule of global mass murderers. Time is running out fast. The choice is really yours.
PLEASE TAKE NOTE THAT THIS SITE WILL BE CLOSING DOWN SOON.
WHITE NATION– WE DO NOT HATE WHITE LIBERALS– WE SIMPLY DESPISE THE FILTH!!
C'MON- SHARE OUR LINK